Hey friends! How was your Memorial weekend? For those that got an extra day off, did you enjoy it to it's fullest? Did anyone make it out to the beach or pool (lucky ducks)? I'm so happy that the unofficial start of summer is here… summer is definitely my favorite season as long as the weather doesn't get too hot and humid. Marvin and I spent our 3 days weekend going to a grill party with friends, cleaning, grocery shopping, and we watched the good but disturbing Black Swan. And of course, we definitely took some time to walk around the park and relax as well!
Today, I'm excited to share with you a few photos that I took when we were in Vegas a month ago. After my friend's beautiful wedding, we decided to take a mini road trip (only about 35 minutes from the strip) to Red Rock Canyon. We don't have anything like it in flat Kansas City.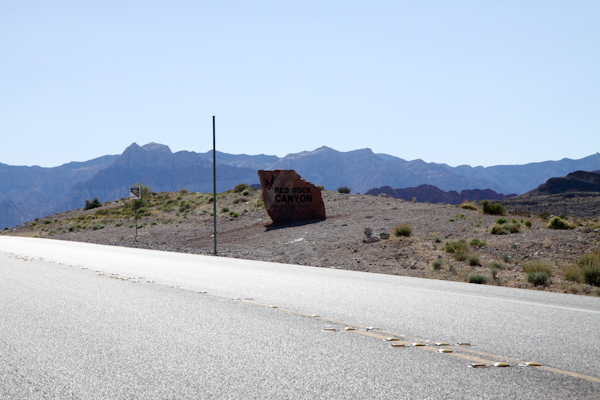 Into Red Rock Canyon we go!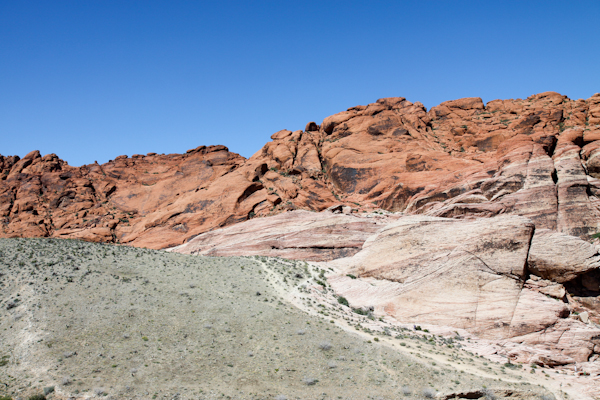 The rock… is really red! Haha!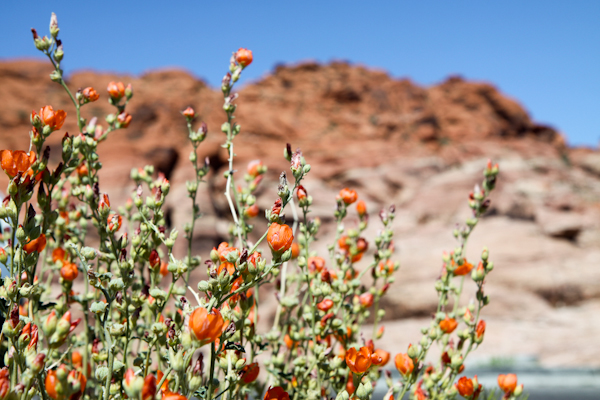 Loving these little flowers in the foreground.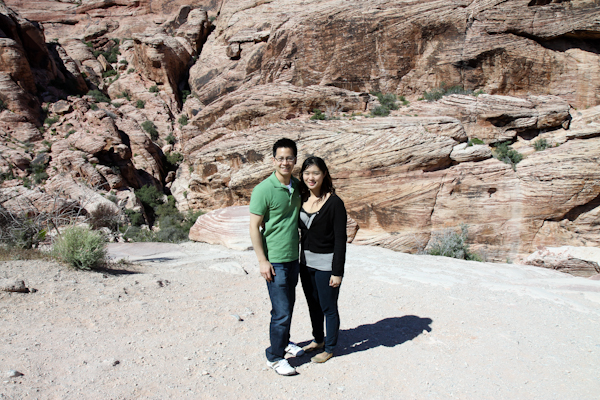 Yay, we got someone to take a picture for us! You don't want to see the self portraits, no good.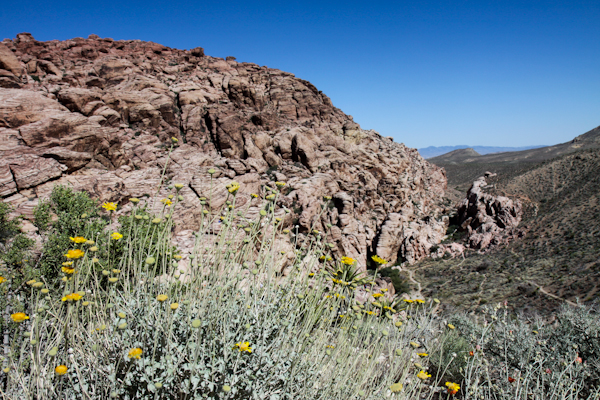 Yellow flowers always make me smile!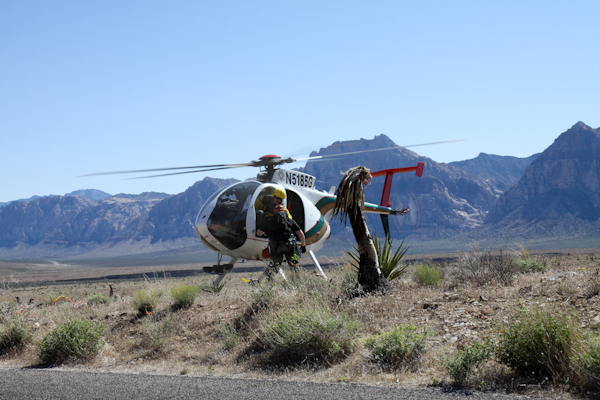 Our car totally got stopped for a good 10 minutes as this helicopter landed right next to us!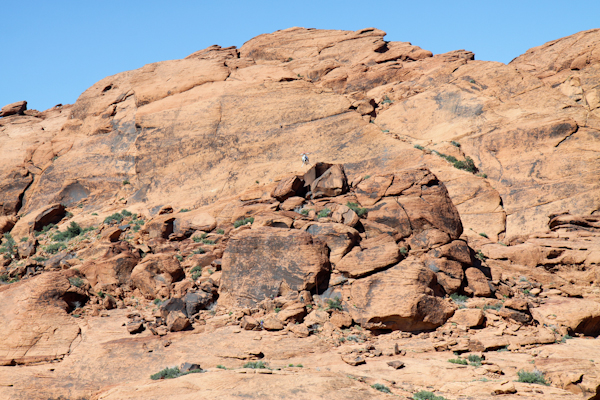 I hope they were able to help whoever needed the help! We didn't stick around to see what had happened.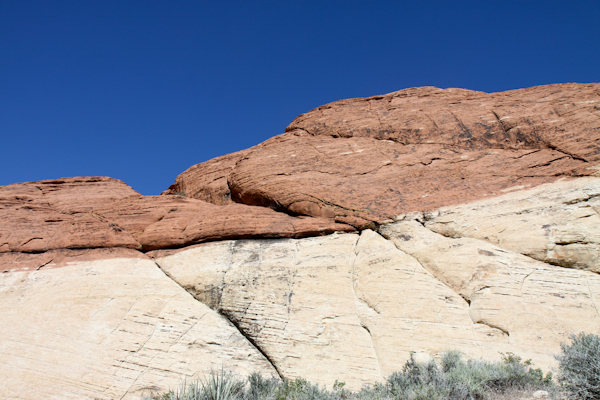 Loving the contrast of the white and red rocks.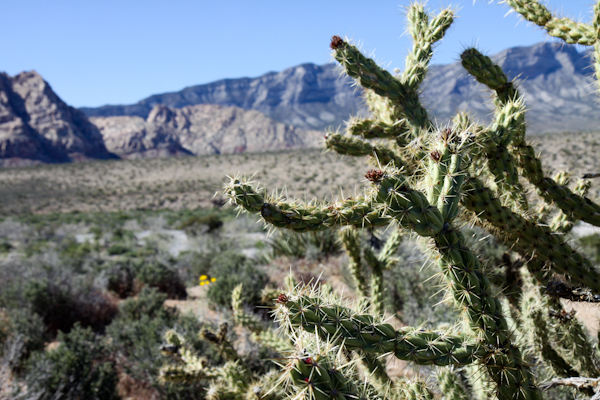 All I gotta say is OUCH!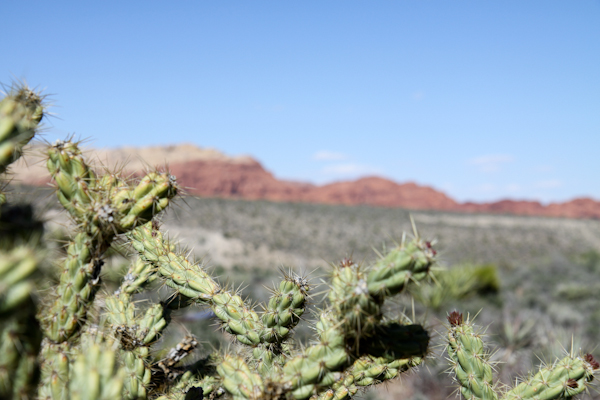 And finally linking this photo up to Sweet Shot Tuesdays!

I love taking little trips like this and discovering nature's beauty all around us. I swear it's time for another mini-trip already!
What's the last mini trip you took??