Have I told you how much I love blogger meetups?  Well if I haven't, I'll tell you again, they are awesome!  🙂  A few weeks ago I found myself in Orlando again on a business trip and I can't say that I saved that much of my per diem.  Orlando's Prime Outlets always have me spending a big chunk of my money but hey, there's a great selection and you can get things with great prices, score!  On this past trip, I had the pleasure of meeting up with SoNg Designs and Michabella again and also meeting Buggie and Jellybean and 3 month old Ethan (SoNg Designs adorable baby boy).  We even went to a super cool restaurant called Sushi Pop… have a look at the interesting way they display their food!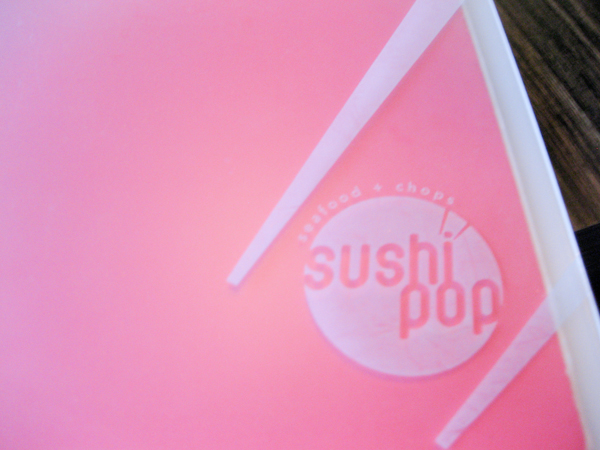 Super cute menu, I must say!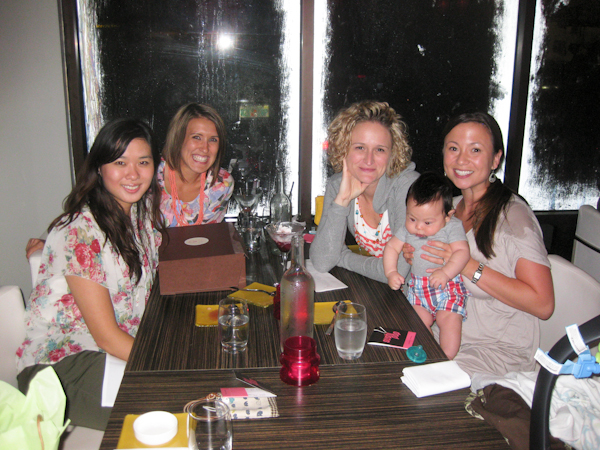 Here's the lovely group of bloggers + baby.
Soy sauce in a well portioned syringe type thing? Super cool!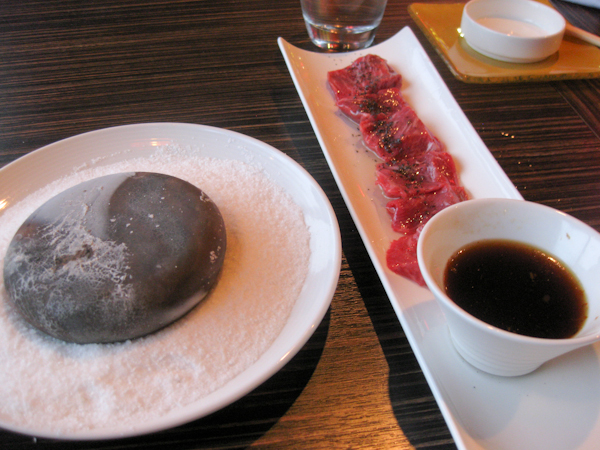 We got to cook our own meat on a super hot rock. I kept failing to keep the meat on the rock and it would fall into the pile of salt though… sorry Sonja haha!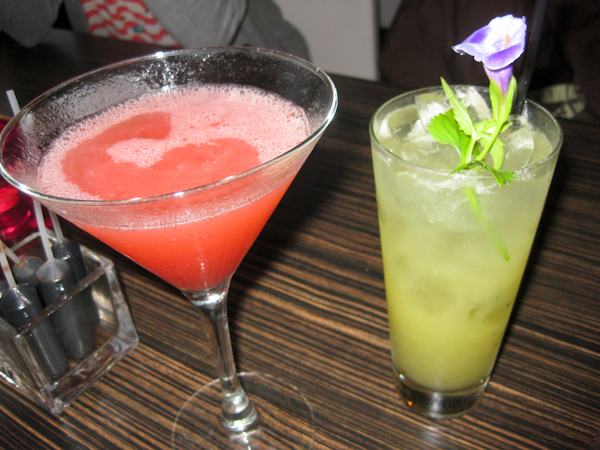 Drinks drinks and more drinks… well not for me anyways.
Made to order grape sorbet with peanut butter topping, DELISH!
And finally, we couldn't let the evening pass by sampling some Michabella's Cupcakery delights! YUMMY!!
Can't wait to see you ladies again very soon, xo!  🙂
When was your last blogger meetup and who was it with? Leave a link to the blogs in the comments and maybe we can all find a new blog or two to read!