On our way back from California a few weeks ago, we came home with a full box of bread from the famous and most delicious 85C Bakery Cafe. And since we finished that box, all I could think about is wanting more and more bread. Unfortunately, where I live, we don't have ANY Asian bakeries… or at least not any fresh one (I think any store that sells Asian breads has them shipped in). I had this idea for a few days that I would open up an Asian bakery of my own. For those of you who don't know the difference between regular and Asian breads, I guess my best explanation for Asian breads would be that they are SUPER soft and fluffy, like melt in your mouth fluffy. And they come in a variety of flavors and toppings, my faves being blueberry cream cheese, onion, cheese, taro, and really just any cream filled ones, mmmm! So obviously to start on my bakery, I realized I had to try making some of these breads myself. I researched all over the web and landed on Christine's Recipes, namely her Japanese Style Bacon and Cheese bread which uses the Tangzhong Method of baking. I'm going to spare you from all the recipe ingredients and directions since they are pretty long so please visit her blog post for it! So here goes my first attempt at it…!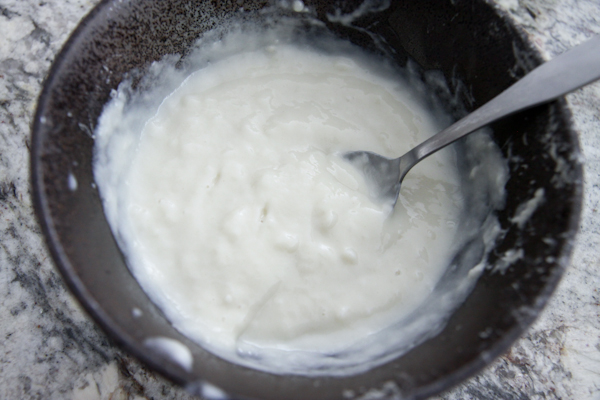 Made the Tangzhong dough the night before.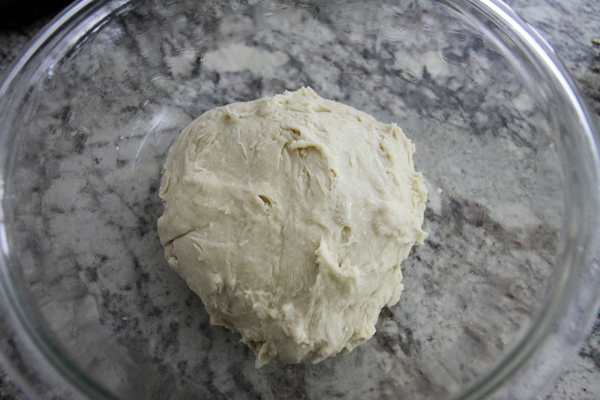 Combine all the bread ingredients together (used my KitchenAid stand mixer with bread hook on low for 20 minutes). At this point the dough was still VERY sticky so I did add more flour to be able to form it into a ball. Once ball is formed, put it in a greased bowl and let it sit for 40 minutes.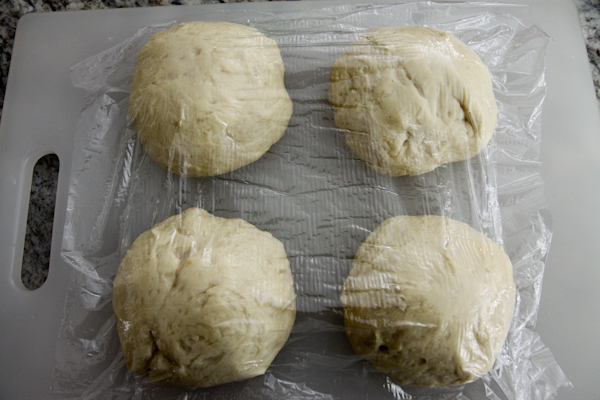 Separate the dough into 4 balls, cover and let sit another 15 minutes.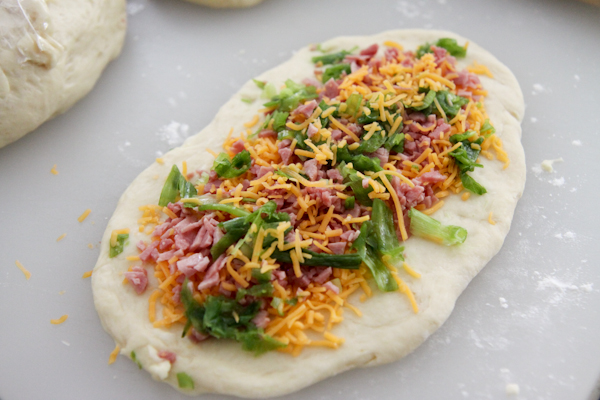 Roll out dough and fill with whatever you like (I used turkey bacon, cheddar cheese and green onions).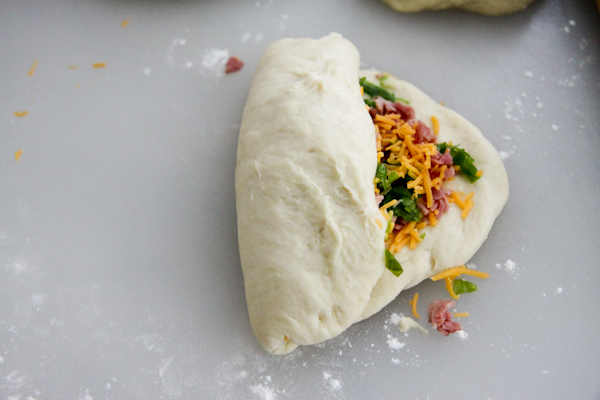 Roll it up… mine needs work, you'll see why later.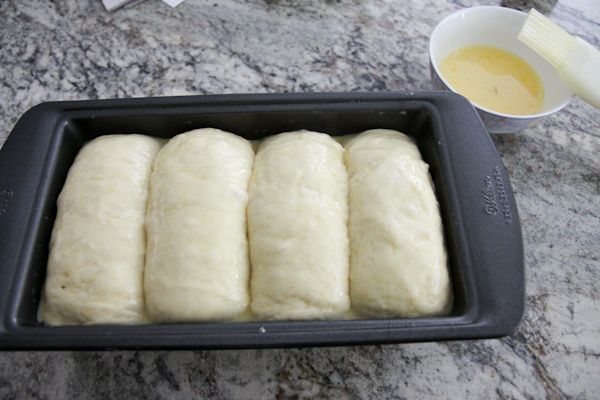 Place the 4 rolled up sections of dough in pan and let sit for another round of 40 minute proofing and then brush the top with egg wash.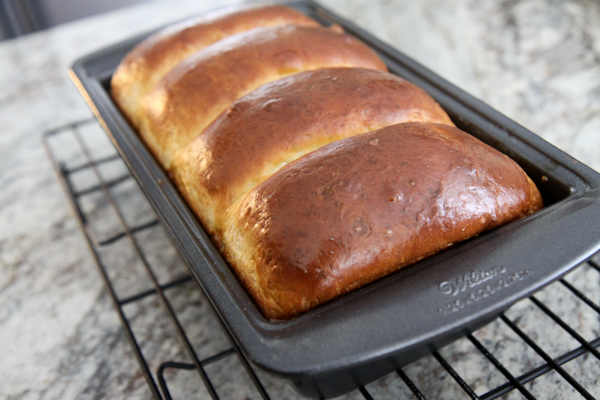 Fresh out of the oven, SMELLS SO GOOD!!!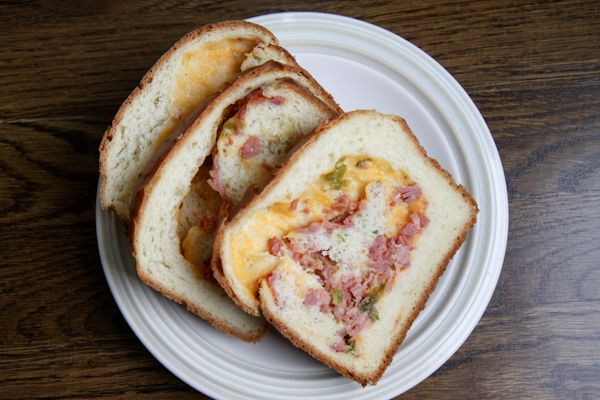 3 hours later… and there you have it!! See the holes in the second piece of bread, I think that's due to my poor rolling skills, but now I know what I need to work on for next time!
Can't wait to make this again and fill it with something different next time. The 3 hour wait is seriously worth the FLUFFY SOFT texture that melts in your mouth and tastes SO MILKY AND GOOD~! Or you could just come buy it from my bakery once it's open… yea… 😉
Have you made bread before? Does anyone have recommendations on bread makers?