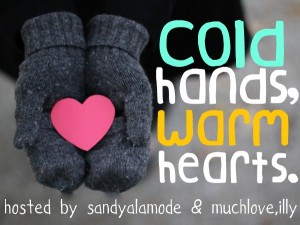 Much Love, Illy and I wanted to send a great big THANK YOU to all that participated in the 2nd annual Cold Hands, Warm Hearts Swap! You all made it a huge success by spreading the word, by grabbing a button for your blog, blogging about it, tweeting, etc! We hope that you have gained a new blog friend through the process and that many of you have already received your packages (if not, they should be en route)! We asked that all participants write a blog post about your partner and the goodies you received and we can't wait to see the posts! And here is the LINK-UP PARTY for it!!!
But first, here is a little peek at the package I received from Much Love, Illy!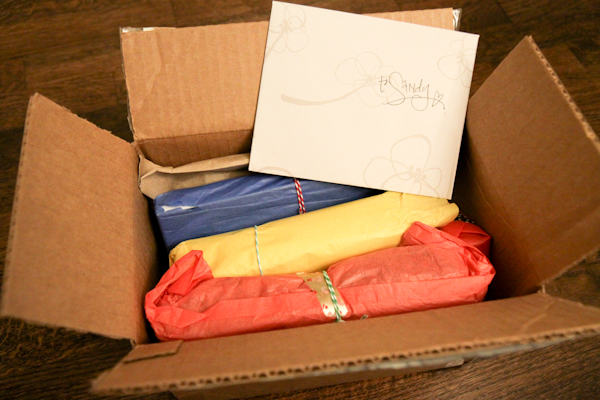 A first glance into the package, I was squealing with delight at all the goodies, wrapped so neatly in tissue paper, twine and holiday cute tape!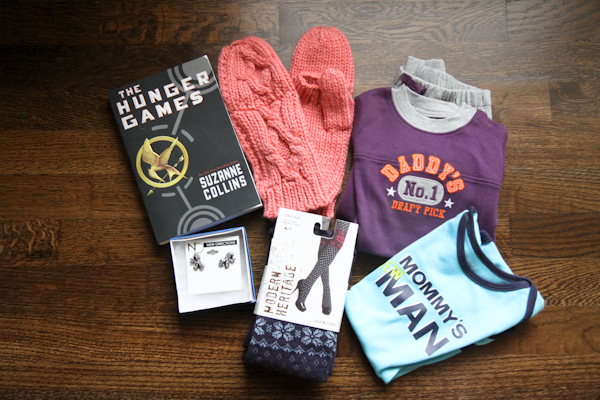 And taa-dah!! Here are all the things I received: The Hunger Games (Ilene is obsessed with this book but I still haven't read it yet), pink mittens, bow earrings, fair isle tights, and some adorable outfits for our soon to be born baby! I'm in LOVE with it all, aren't you?? Now here's my attempt at an outfit with the tights and mittens in one!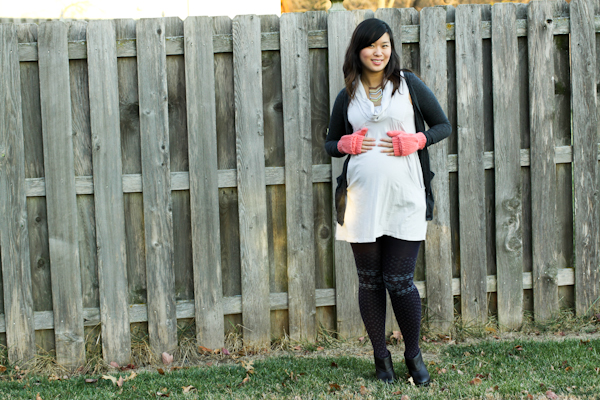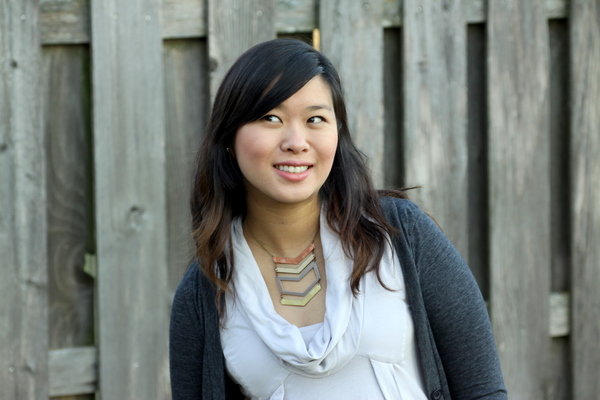 Dress: Zara | Cardigan: Urban Outfitters | Necklace: Scarlett Garnet | Booties: Forever 21 | Mittens and Tights from Much Love, Illy
I just love getting packages in the mail. Even if it's an expected one, it's always a nice surprise! Don't forget to check out the package I sent to Much Love, Illy too! Now it's your turn to link up your blog posts and show off the goodies you've received from your swap partner! THANKS again to all that participated… and for all those that couldn't get in this year, we definitely plan on doing this again next year so be on the lookout next November 2012. 😉