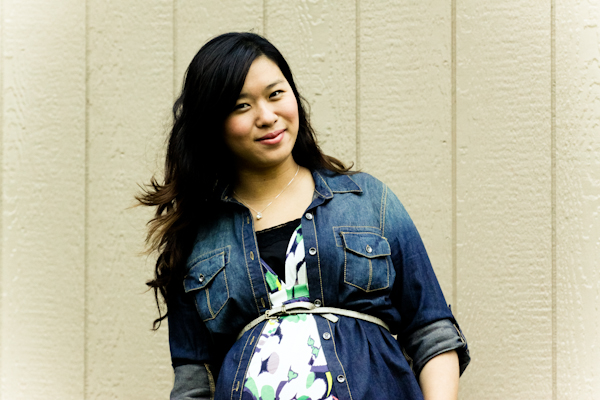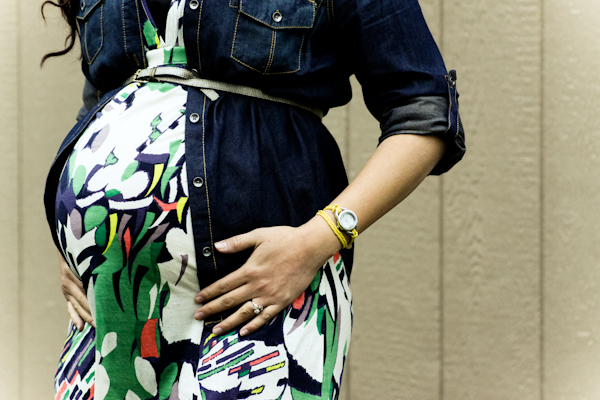 Dress: French Connection | Button Down and Tights: Target | Belt: Forever 21 | Boots: Zara | Watch: Oh, Hello Friend
Yup, we're still waiting for our little A to arrive, soaking up the last little bits of being a twosome. I have to admit though, we're lazy as ever and trying to get as much sleep as possible (even though I have to wake up multiple times a night to go to the bathroom). It's funny how in these last few weeks there's an increase in strangers that talk to me about my baby and ask when the due date is. Guess I truly do look like I'm ready to pop, and that I sure am! Whenever I look down at my belly, I am amazed at just how big it is. When I was born, I was only 5 lbs. 13 oz. and my husband was 7 lbs. at birth. There's no way this baby looks like he is less than 7 lbs, haha.
Bump update: 39 weeks, 2 days

– 2 cm dilated, 80% effaced at last appointment
– spicy foods, bouncing a ton on that exercise ball, walking as much as i can, and eating pineapple are my current inducing labor techniques
– wearing my yoga jeggings day in and day out, luckily i have 2 pairs!
– baby movements are more shifting around rather than punches/kicks
How much did you weigh when you were born?