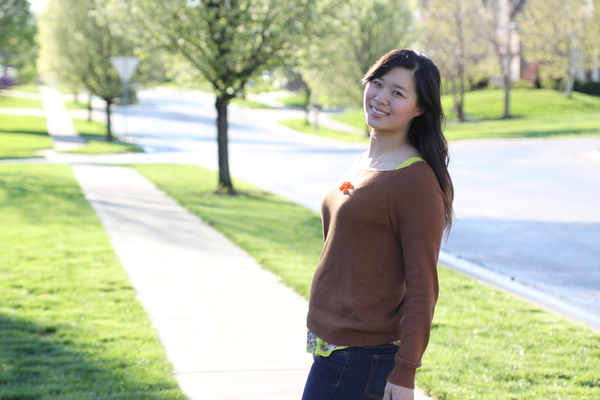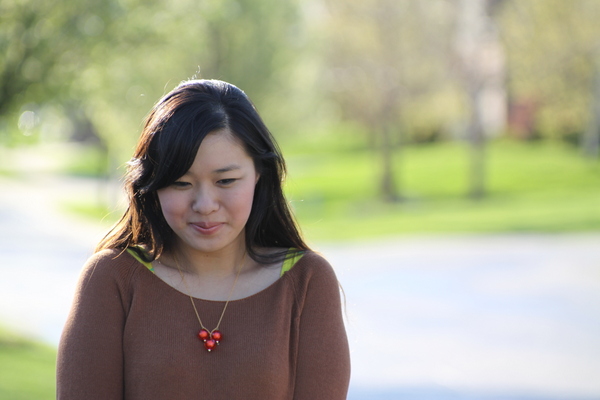 Tank Top + Sweater + Flats: Old Navy | Necklace: In Honor of Design | Jeans: Target
It's no secret that I'm kind of obsessed with Old Navy these days. To be honest, I wasn't really a fan until these last few years or so. But seriously, it's one of my go to places for staple pieces as well as trendy pieces on a budget. Ever since I've gone on my shopping hiatus (I've made it 10 days so far, GO ME!), it's really gotten me thinking about my spending habits in terms of clothing, shoes and accessories. It's important to stock your closet with basics, with a good mix of high-end and budget. And in terms of the trendy clothing, I say buy them at "cheaper" stores like Old Navy, Target, Forever 21, H&M… since they may not last for more than a season and it would be quite tragic to buy something for a lot of money that you can only wear for a couple of months. I really really really hope the colorblock, neon, and colored denim trends lasts for a few years, pretty please? Can we come together and agree to keep wearing them for years to come?
P.S. The winner of The Haute Cookie giveaway is Lisa from Expandng! Congrats girl, send me an email! 🙂
What's your outlook on buying staples and trendy pieces?