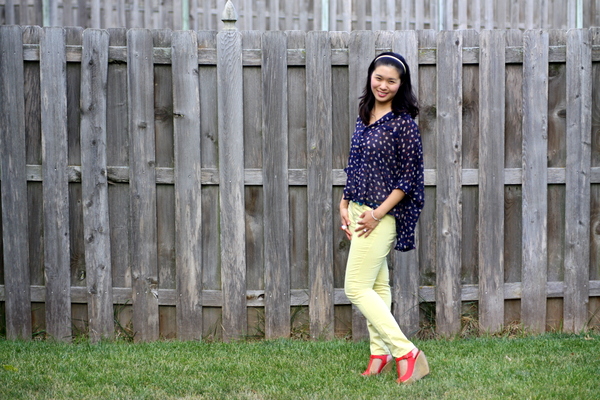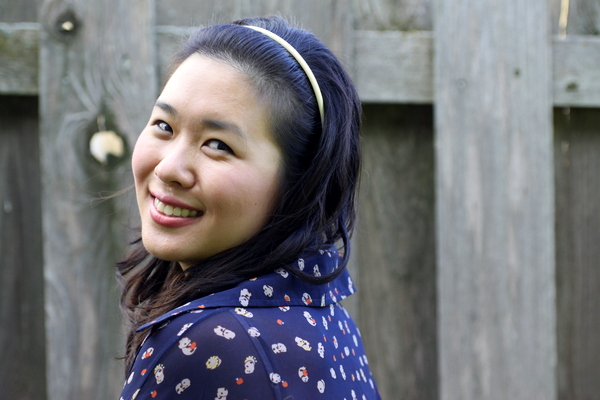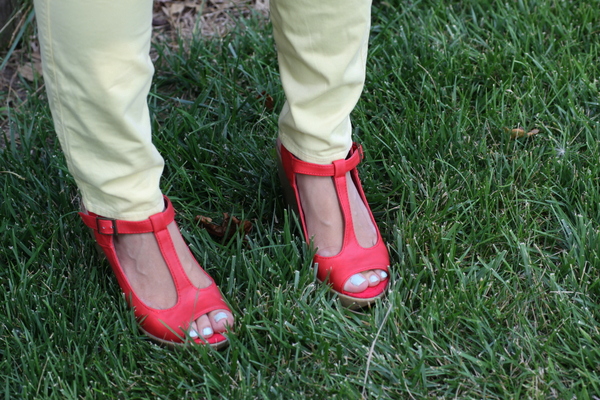 Top c/o OASAP | Pants: Madewell | Wedges: Blowfish Shoes | Ring: INPink Jewelry | Belt: Target | Headband: Forever 21
This blouse is taking the word animal print to a whole new level. It's literally a blouse full of cute little panda bears and I am in love… and so is Austin. We have a few panda bear rattle toys that were Austin's very first toys from when he was a newborn. He'd follow them with his eyes as babies love contrast in colors (black/white). So in the game of one upping my husband in trying to get Austin to giggle, I decided to become a life size toy for Austin. Did it work? Maybe. But just wearing this blouse puts me in a happy go lucky mood.
Also, after much contemplating, I finally made the plunge to get some yellow skinnies and I'm so glad I did. These Madewell beauties are the softest pants ever.
What animal print tops do you own (we're not talking leopard spots or zebra stripes here)?
P.S. Have you entered The Sasse Life necklace and ad space giveaway yet? How about the B.A.I.T. Footwear Joanna shoe giveaway?