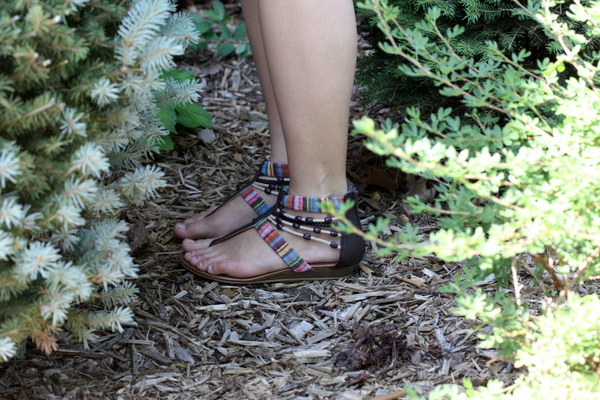 Dress: H&M | Necklace: Francesa's | Sandals c/o Shoetopia
These gladiator sandals are a must have.
1. They are super comfy.
2. They have so many colors on them that they match with literally everything.
3. They are way affordable.
I don't do this a lot, but my dress is the neutral piece to this outfit, which makes the statement necklace scream "look at me" and my shoes yell "down here, down here!" Yea, that's what they'd say if my accessories and shoes could talk… yea. I'm in a weird mood today. Stepping away from the computer…
P.S. Don't forget to enter the Rule Him giveaway and the JEWELIQ giveaway I've got going on!