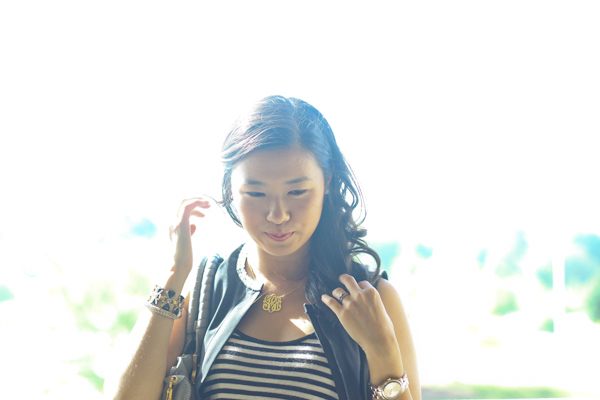 First of all, all photo credits in this post are due to Erin of Pretty, Polished, Perfect.  Last week, I took a vacation day from work to go shopping, yea, that happened.  It was in celebration of the H&M grand opening at Oak Park Mall in KS and because I had early access to the store, I just had to go (if I would have had to wait in line, I probably wouldn't have done it).  If you follow me in Instagram, then you already got the picture recap from my day… but here I want to share a little bit more about what I wore to the event.  🙂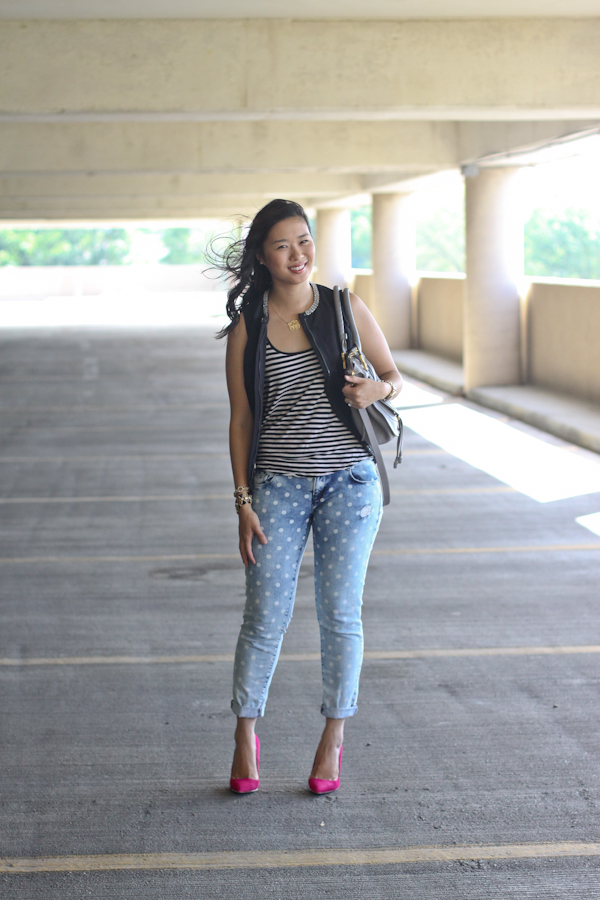 Stripes, polka dots, layering and a pop of hot pink!  I really decided to let my shoes do the talking in my outfit.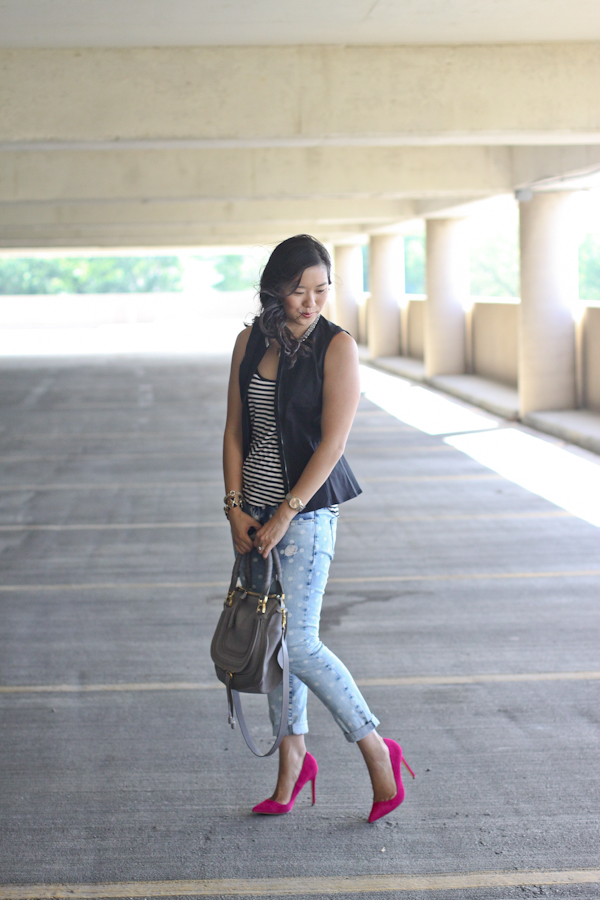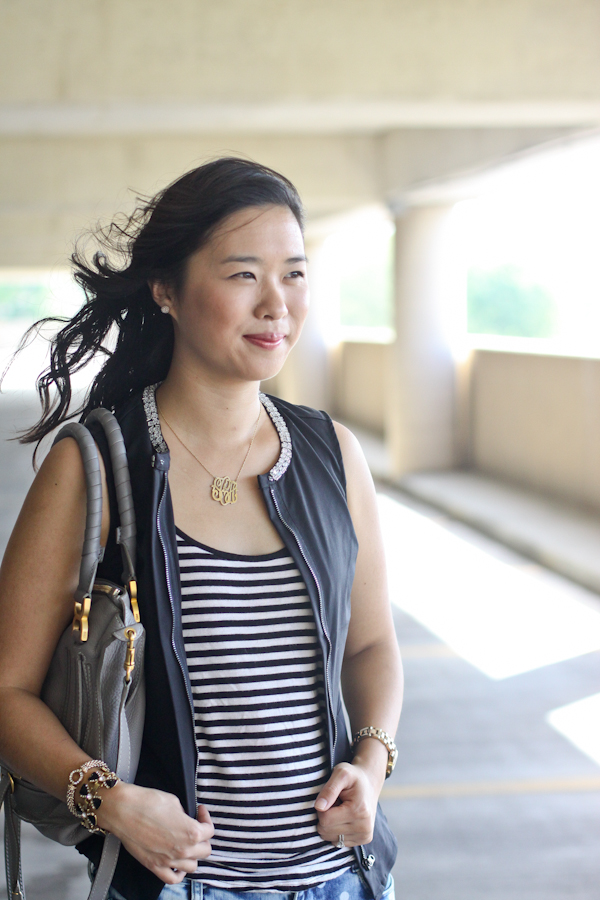 I had troubles getting dressed that morning because at first I only had on the "vest" but it was zipped up and worn as a peplum top.  I just felt that it was too plain, but apparently a lightbulb turned on and I decided to wear this top as a "vest" instead and so glad I figured this out so I could add another pattern (stripes) to my outfit.  Love getting the most out of each piece of clothing I own.  🙂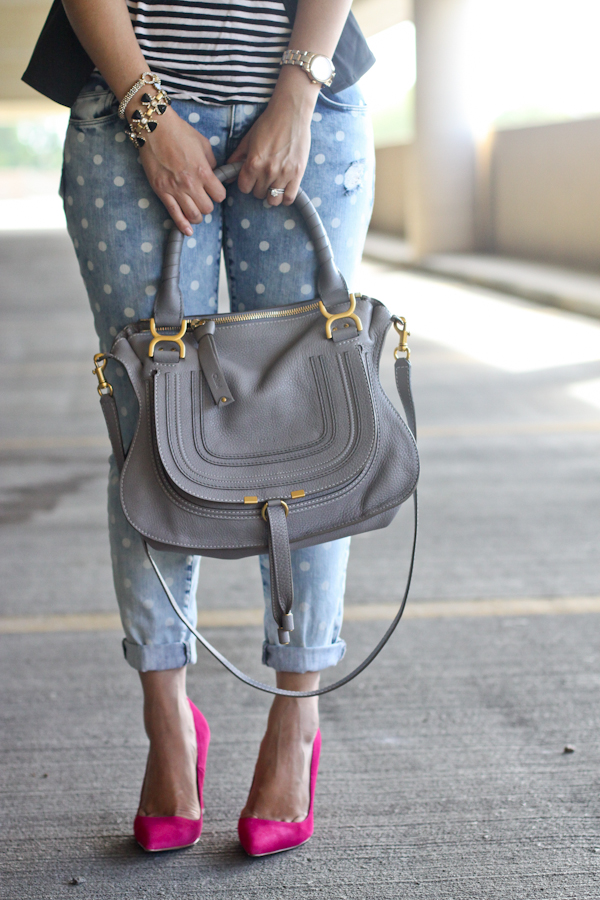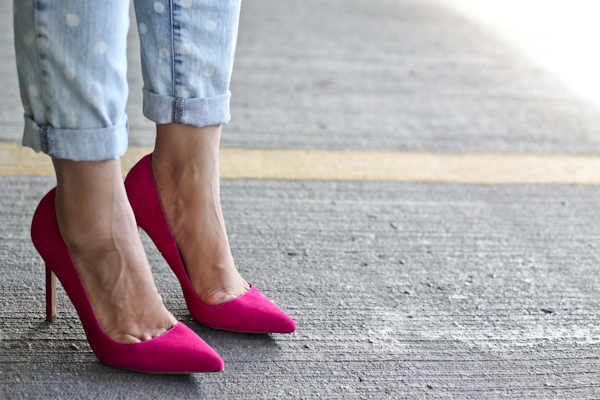 And just like the title says, I love the pop of color from the shoes in this outfit.  It's a little bit unexpected, but really dresses this outfit up!  I won't tell you how long it took for my feet to start hurting, but if there's no pain, then no gain in fashion, right?  😉
Linking up to Sunday Style with this post!
Outfit Details:
Striped Tank: H&M
Vest: Phillip Lim for Target
Pants: Zara
Shoes: ShoeMint
Bag: Chloe
Necklace: Swell Caroline
Bracelets: JEWELIQ, J.Crew Factory