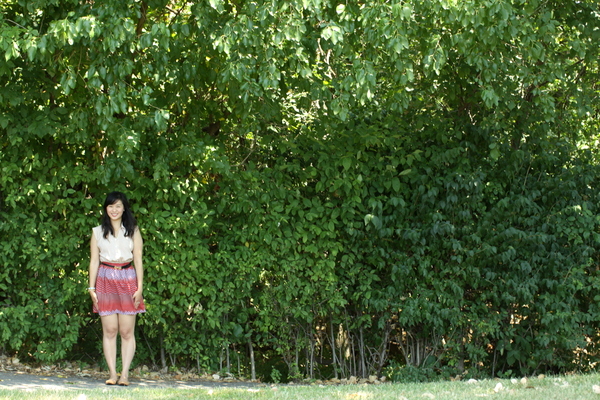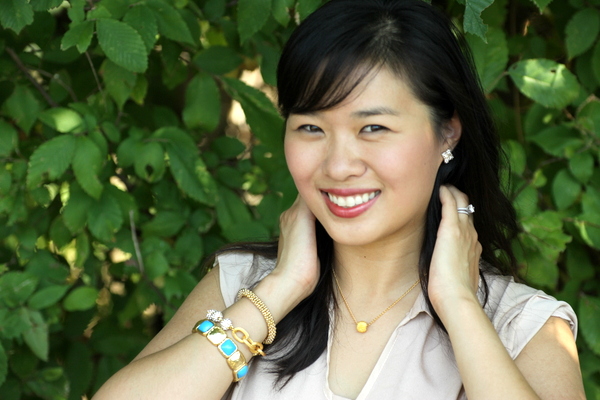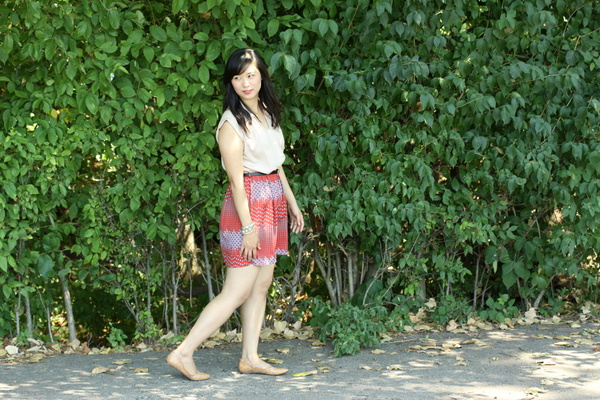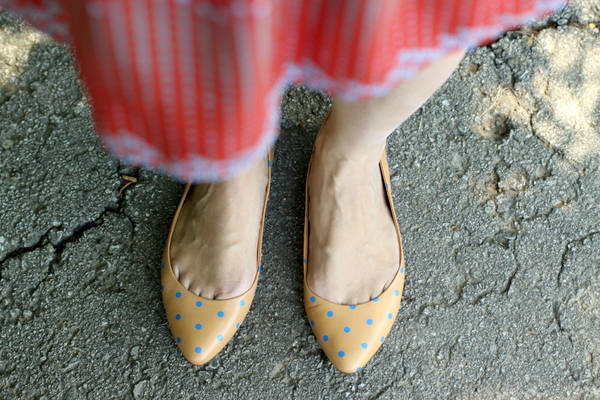 Dress c/o Ladyee Boutique | Shoes: Madewell | Bracelets: INPink, Oia Jules, JEWELIQ | Necklace: Wedding Gift
Can I just tell you how excited I am that the Summer Olympics are on right now?  My favorite sport hands down is Gymnastics, I think I'm pretty partial to it since I used to do Gymnastics as a kid.  My absolute favorite apparatus was the floor (I could do back flips and aerials), then bars, then beam, then vault.  I get really nervous for the Olympians when they mess up, step out of bounds, wobble on the beam, fall from the bars, or hop on their landings.  It's crazy they prepare their whole entire lives (or the past 4 years if you're a repeat) for one super short routine.  The routine of a lifetime.  I am soo pumped that the Fab Five and Gabby (individually) got Golds for USA, woot woot!!
My next favorite sport is probably Water Polo?  Why?  Well mainly because my childhood friend Betsey Armstrong is the goalkeeper for the Women's USA team!  You go, girl!  🙂  And of course watching Phelps swim is always amazing too.  Was kind of bittersweet to see him get that Silver on the 200m when he was ahead the whole time, but pretty awesome that he got the Gold in the relay to make him have the most medals in Olympic history!
So in hopes that USA gets more golds, I'm wearing a (twist on a) patriotic outfit and a ton of gold jewelry.  I just love contrast dresses that have a solid on top or bottom and a fun print on the other half!  Aren't they fun?
What's your favorite Summer Olympic sport to watch?