Tomorrow marks the day that the 2010 Winter Olympic Cauldron will be lit in Vancouver, BC. There will be over 80 countries competing over 17 days in Alpine Skiing, Biathlon, Bobsleigh, Cross Country, Curling, Figure Skating, Freestyle Skiing, Hockey, Luge, Nordic Combined, Short Track, Skeleton, Ski Jumping, Snowboarding, and Speed Skating. I actually used to take Figure Skating lessons when I was younger so this is the one sport I look forward to seeing the most! My husband and I actually took a trip to Vancouver a few months ago and absolutely fell in love with the city! Here are my recommendations on must eat places… in medal order.
A public market in the middle of the city that has fascinating history and is an eclectic artistic community. This island is filled with waterfront restaurants, galleries, shops, and cafes. I don't exactly remember where the pot pie and these delicious desserts were… so you'll just have to walk around and find them for yourself!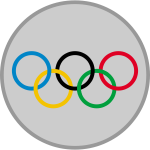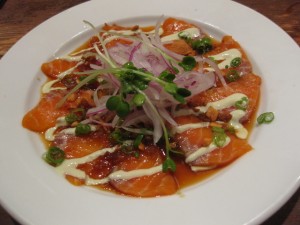 Japanese izakaya's are HUGE in Vancouver. They are drinking establishments accompanied by tapas style foods. When we first walked into the restaurant, the chatty and fun atmosphere made us feel like we were instantly back in Asia.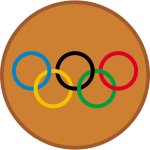 Yes, this is a hot dog stand. No, this is not a typical one. It's basically an infusion of Japanese food items on top of a traditional American hot dog. The one Jojo is eating is the Terimayo dog which contains Teriyaki Sauce, Japanese Mayonnaise, and Seaweed as toppings, mmmmm. Anthony Bourdain recommends it on No Reservations. Need I say more?
HONORABLE MENTION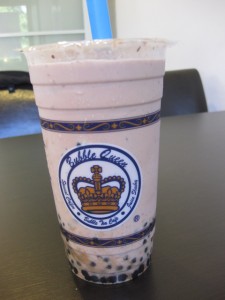 You may look at this and say… that's just Bubble Tea, I can get Bubble Tea anywhere. But no, it is not your average Bubble Tea… it is the scrumptious, sweet, succulent, (insert more s words that mean delicious) Ferroro Rocher Bubble Tea! Ohhhh how I could go for one of these right now!
And on a separate note, if you haven't seen this years Olympic mascots (Quatchi, Miga, Sumi, & side-kick Mukmuk), you really must take a gander at http://www.vancouver2010.com/mascot/. These mascots were created by the ever talented Meomi. My favorites are Mukmuk (the newest addition side-kick marmot) and Miga (a sea bear):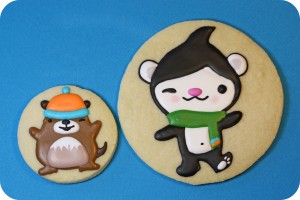 And yes, those are cookies, handmade by the AMAZING Sweetopia. She gives a tutorial on how to make these on her blog, go check it out! She makes it look soo simple, but I don't think mine would ever turn out this well.
What Winter Olympic sports do you look forward to watching the most??