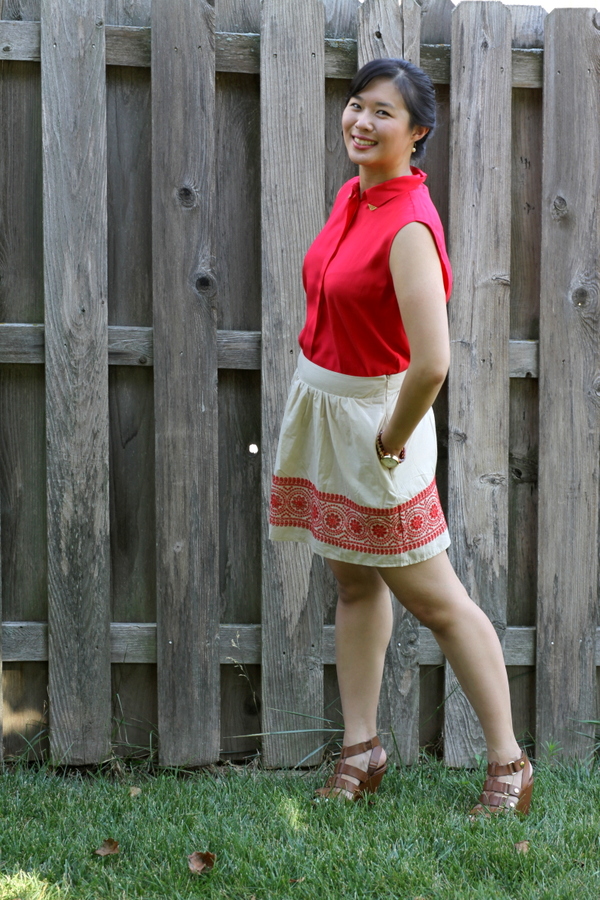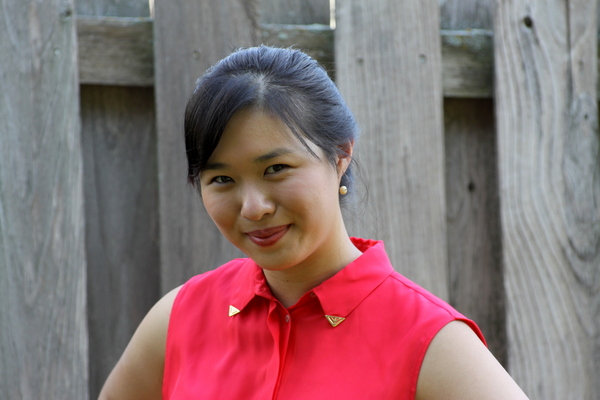 Top: Zara | Skirt: Francesca's (old) | Shoes: Target (old) | Bracelet: INPink Jewelry
You didn't actually think I'd go the whole summer without trying the metal collar tip trend, did ya? While I have to say it's an edgy way to liven up a plain blouse, it's not all that practical for mamas with small babies. Especially babies that love to rub their face into you when they are tired. My little baby bear has recently switched from 3 naps to 2 naps and sometimes doesn't sleep more than 30 minutes for his naps, which makes for quite the fussy evening. Or it could be that Austin's almost on his way to crawling and they say babies are fussier around milestones as well. Either way, I'll be there for my little guy to get through these tough times. Yea, that's right, I totally have 2 different wardrobes now… one set for when I know I won't be carrying my little guy (like at work or for going out with friends) and one set for when I might possibly get baby drool, food, tears on it. Oh and for those DIYers out there, you can make your own collar tips to add to any blouse if you like!
On a separate note, can I just tell you how excited I am for Fashion's Night Out and Kansas City Fashion Week this weekend? My wallet might really taking a beating as I shop the deals and get inspired to try new trends. 🙂 Are you attending any of these events in your city?
Linking up to The Pleated Poppy and Rolled Up Pretty!
P.S. Are you Marcy of Isshou No Yakusoku? Congrats! You just won the Jose Eber Curling Iron Giveaway! Send me an email at sandyalamode(at)gmail(dot)com with your mailing address!