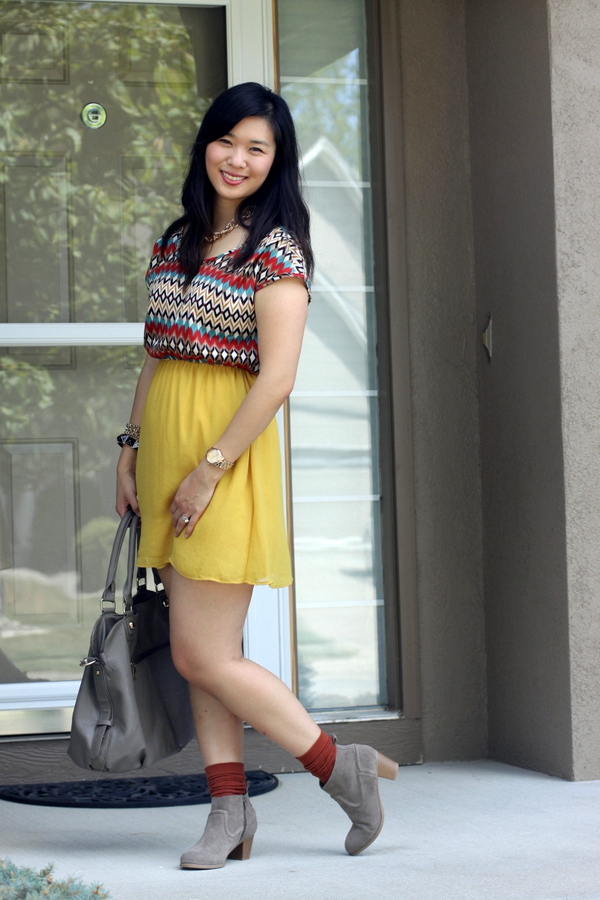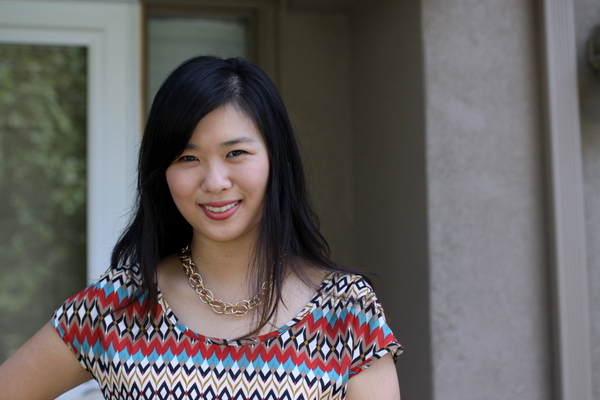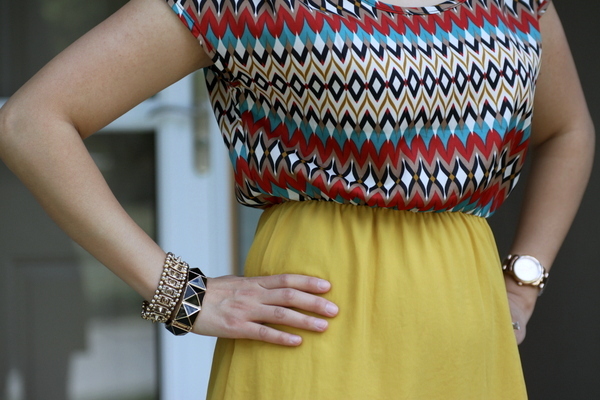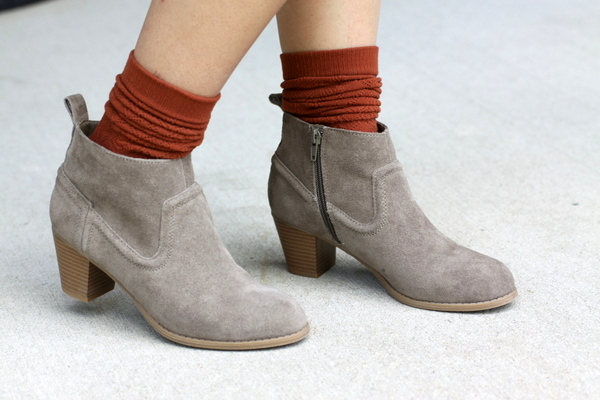 Dress c/o Gracie B. | Boots: Target | Bag: Francesca's | Ankle Socks, Necklace, Bracelets: Forever 21
Last Fall, my absolute favorite colors were mustard and rust. I'm thinking that this Fall, they will continue to be mustard and rust as well as teal and taupe. So this dress right here pretty much has it all! I've also been dying to wearing socks inside boots again and I'm sure you'll be seeing a lot more of it on the blog in the next couple of months. And because my brain works well in list form, here's my top 10 reasons why I'm looking forward to this Fall.
1. Sabbatical – I get to take 4 weeks off work! Marv and I are taking ours together and have lots of travel planned!
2. Football season – GO BLUE!
3. Pumpkin spice latte – YUM!
4. Outdoor family photo session – so fun!
5. Cooler weather – 70-80 F is perfect.
6. Dressing Austin up for his first Halloween – need a cute outfit!
7. My birthday – not looking forward to getting older, but excited for presents. 🙂
8. Black Friday – shopping, nuff said.
9. Boots – ankle boots, knee high boots, cowboy boots, excited to style them all!
10. Scarves – such a fun accessory.
What are you looking forward to this Fall?