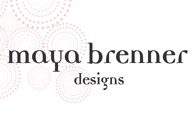 I have another guest post today from my sponsor Maya Brenner Designs (you know, they make those super delicate and famous asymmetrical letter necklaces, one that I can't stop wearing these days). I love this post because it's about fashion but is totally informative as well!
Layering has always been one of my personal favorite jewelry styles; I don't design large chunky pieces, so it's my way of achieving that look by combining multiple,
delicate necklaces.
I believe that every woman needs a delicate necklace that hits right below the neckline and can be worn everyday—simply start from there and then just add to it! Below are a few of my favorite ways to layer:
Recently, I've taken to wearing this dainty pod necklace that has some irregular shaped gold pieces soldered into the chain and I love pairing it with a long delicate piece, such as this geometric shape pendant. Both are from my current collection (pictured in 14k gold) and the contrasting shapes pair well with each another: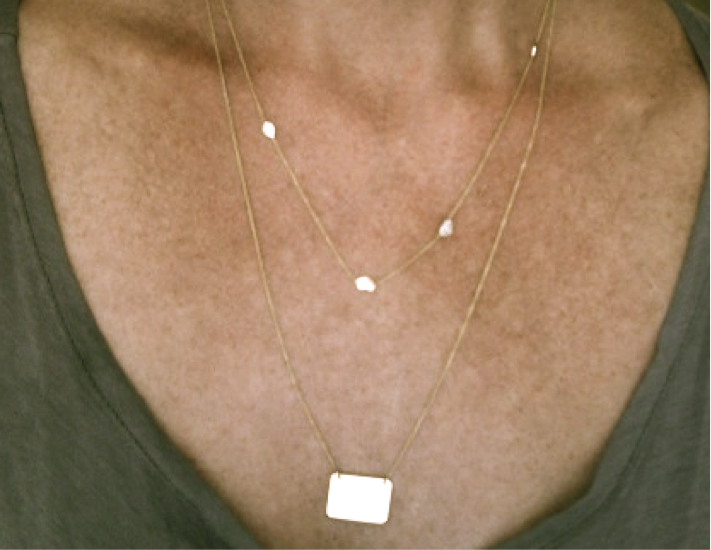 I also like to wear layering pieces that have some type of interesting asymmetrical elements to them or charms that face different directions: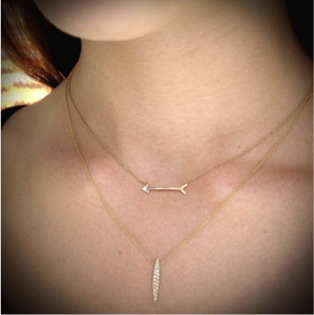 Many times I will combine a few different metals, lengths, and styles. I'm a fan of pieces that are feminine and girlie but with an edge (a la Kate Moss). Mixing high and low, or combining a dainty 14k gold charm necklace with a chunky oxidized rope chain is great look. And I just can't get enough of mixed metals!
Here are examples of some layering pieces that I designed for Stella & Dot: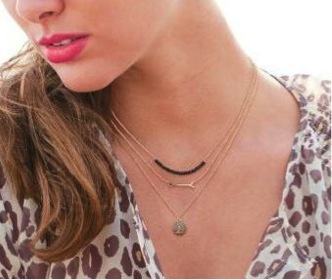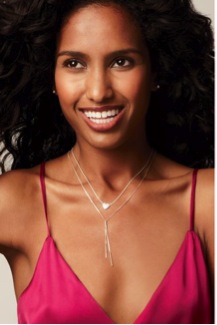 By layering multiple pieces, you can definitely use delicate pieces to make a huge statement. For layering help or ideas, feel free to tweet me at @MayaBDesigns.
***
Thanks so much for this post. Use code SANDY25 to get 25% off your Maya B Designs order!