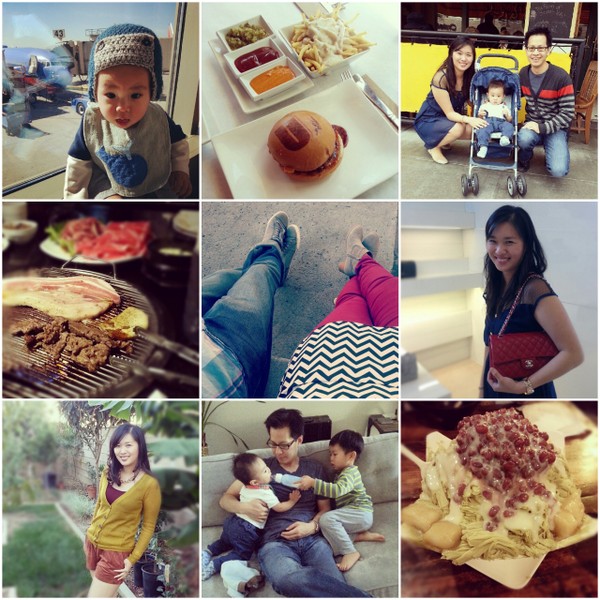 I have to say that I am thoroughly enjoying the second week of my sabbatical so far. And because working in list mode makes things go a little bit faster for me… here we go! By the way, I'm officially obsessed with Instagram and have hardly busted out my big SLR this trip. :/
1. I've probably already gained 10 pounds this week alone. Some amazing foods I've had are Korean BBQ, truffle burger, boba tea, Pinkberry frozen yogurt, shaved snow, and chicken and waffles.
2. It's actually chillier in California than it is back in Missouri, go figure!
3. I got to try on Louboutins and I want a pair so badly. Nude Piou Pious are the ones I want.
4. I got to hold a Chanel and a Celine bag… and guess what? I want them so badly as well.
5. Why can't I win the lottery?
6. Austin did SUPER well on his first airplane ride. Slept half of it and was happy the second half!
7. Austin is officially switched over to Pacific time and it wasn't too hard at all.
8. Got these camel suede shorts in the mail and I LOVE them.
9. Brickyard Buffalo is a new flash sale website that will be launching soon and you'll definitely want to keep an eye on it. The ladies behind it are working hard to bring you the most unique and hottest items around at a discounted price. The quantities are limited and each sale will only last a short time so you will definitely want to snag things while they last. You can check Brickyard Buffalo out at www.brickyardbuffalo.com. "Like" Brickyard Buffalo on Facebook, www.facebook.com/brickyardbuffalo for a chance to enter and win Wayfarer Original Ray-Bans and a head wrap!
10. This little mini blog break I'm taking has been good for me… but I do miss you guys!
How has your week been?