Today I am linking up to The Arizona Russum and Rouge and Whimsy's Closet Challenge. As you know, I am quite the shopaholic and honestly, don't like wearing the same outfit twice (on the blog and in real life), although I have been known to do so from time to time (in real life, never on the blog). What have I gotten myself into? Back in April, I went on a shopping ban where I gave myself a $100 budget for clothes/accessories/shoes. Some of you thought that was too much money and my limit should have been lower but I actually ended up spending only like $50 that month and I was pretty proud of myself. Although, it also meant I kind of went shopping crazy in May… heh. But anyways, back to this new challenge, which will be a two fold one. And here is where I share my totally messy closet with you, please don't judge. It's definitely seen better days and is pretty much at its worst right now, I swear! 😉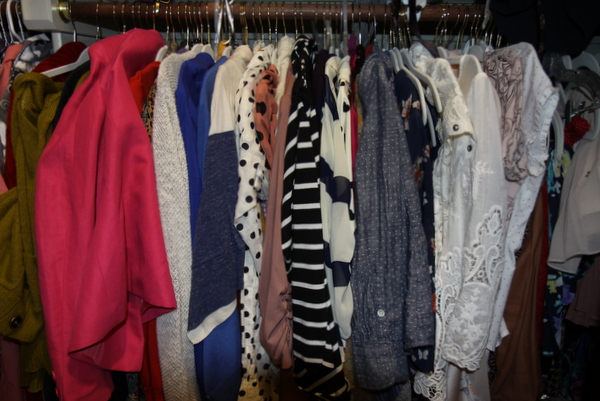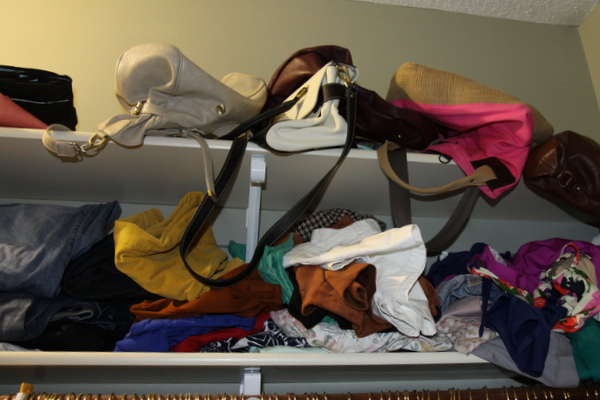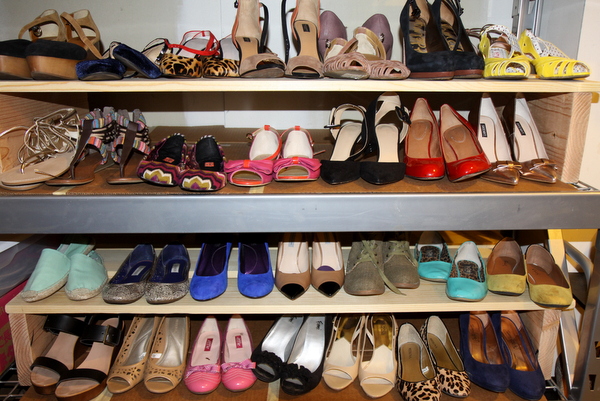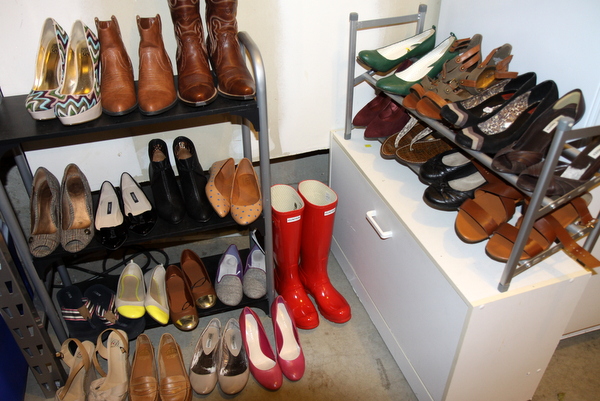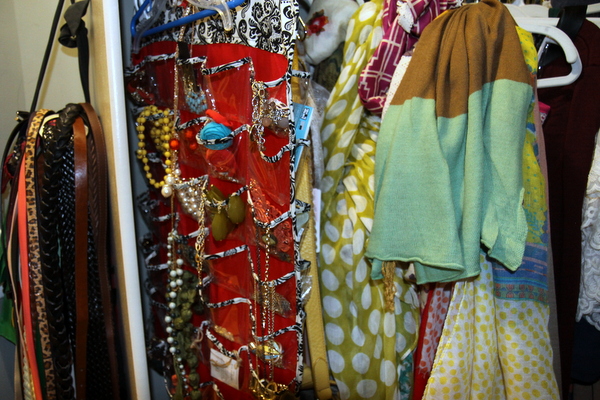 First, I want to reorganize my closet so it's easier to see all of my clothes and shoes and accessories! There are too many times when I forget about things that I own or can't find an item that would be "perfect" for the outfit I have in my head and take forever searching for it. Currently, my clothes are scattered throughout a dresser, my closet and the guest room closet. My shoes are scattered throughout my closet, the coat closet, and a few shoe racks. I want to organize them by categories, flats, boots, sandals, etc. This won't be a one day thing but it will probably take me a couple of weeks or months. I don't want to overwhelm myself, I don't handle being overwhelmed too well.
Second, starting in December, I'm going to try and get through wearing all my unworn items before buying new ones (*with the exception of Summer clothes or party/occasion wear). If it's an item that has a tag and I can't see myself wearing it anymore, I will put it in a pile to sell or donate those items. And then when I do start buying again, my goal is to be more selective about what I buy. It's about quality, not quantity. I want to spend a little more on those staple items and less on the trendy items. I want to buy pieces that will last me a couple of years, and not just a few wears. Although a statement item is allowed once in a blue moon as well.
I'll be periodically checking back in and giving you updates on how the challenge is going. Wish me luck! Oh and I couldn't let a What I Wore Wednesday pass by without posting an outfit, duh!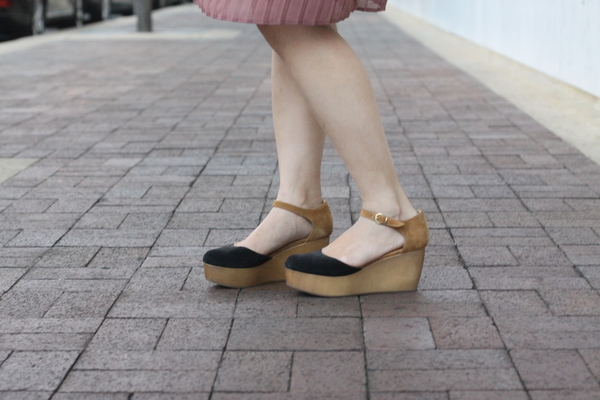 Top: H&M | Skirt: Target | Cardigan: Target | Shoes: Madewell | Bag: Marshall's
I wore this outfit for a Girls Night Out shopping event at Halls, dinner at a new fancy restaurant in town, and frozen yogurt with some fellow KC bloggy buds. And I'm already making headway on my challenge #2 as this was the first time I wore the pleated skirt with leather trim and the flatforms! Oh and don't forget to check out what my photographer, Simply Bold wore that night! I'm excited to see my KC blogger friends this Thursday for a DIY party, I feel like it's been forever since I've seen them!
P.S. The winner of the History and Industry Berry Cuff bracelet GIVEAWAY is April C.! Congrats! Send me an email at sandyalamode(at)gmail(dot)com with your mailing address and Irene will send the bracelet out to you!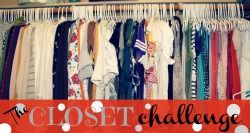 Are you ready to take on a closet challenge?