A couple weeks ago, the Kansas City bloggers had another meet-up at Madewell! I swear, I think it's one of my new favorite stores of this year. Would you believe that I had never even heard of this store before this year? I must have been living under a fashion shell, foreals. For this event, it wasn't just shopping (although shopping is what we all did), but it was a special DIY event as well where we got to learn how to embellish clothes! Like studs, jewels, diamonds, spikes to add some flare to any piece of clothing or accessory.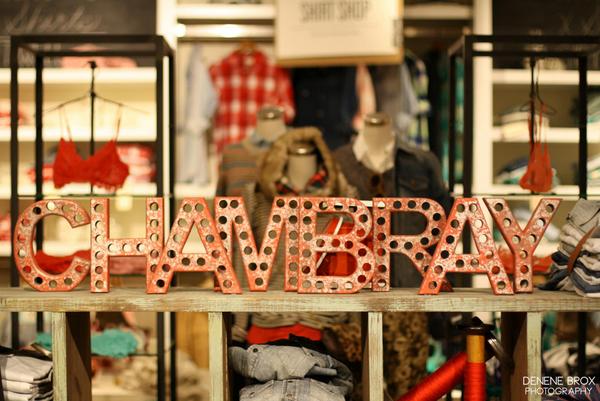 Um yea, I got another chambray shirt. I think I am obsessed, well I know I am. I need one in every color. Seriously, Madewell has the best chambrays.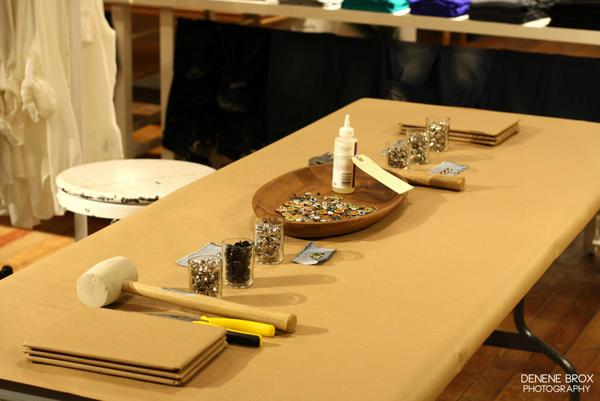 A little peek at the DIY setup table with all the materials and tools needed.
Of course no blogger event would be complete without delicious mini foods.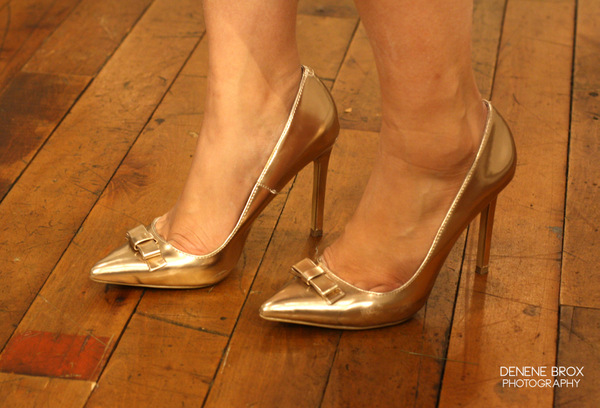 And here is what I wore to the event. 🙂
Blouse c/o Karen Kane | Cardigan: Forever 21 | Skirt: Target | Shoes: Shoemint | Purse: Charming Charlie's | Bracelets: Isshou No Yakusoku, JEWELIQ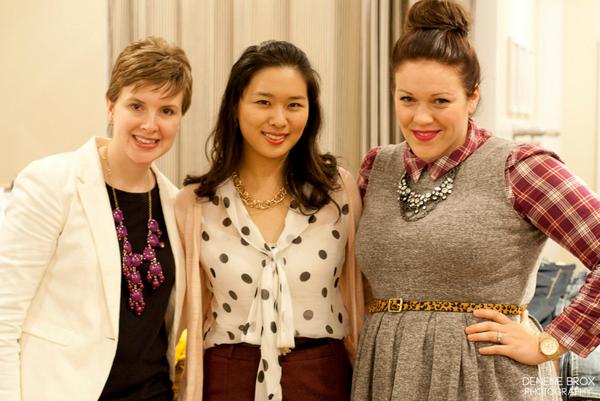 You know you're with fashion bloggers your group is wearing bubble necklaces, polka dots and layers.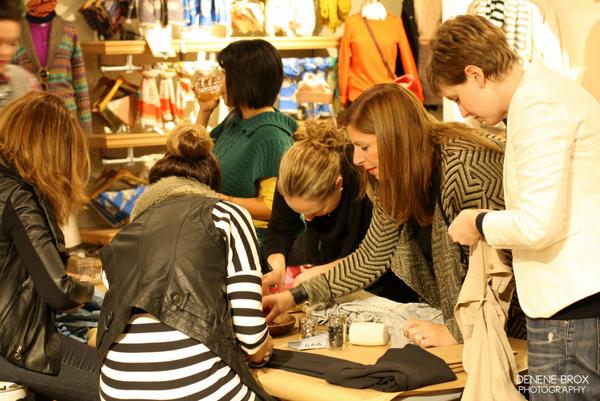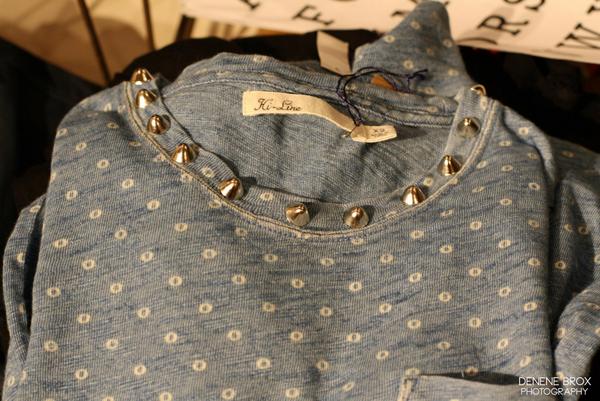 And here's some of the rest of the girls working on their DIY!
Thanks to Denene Brox Photography to capturing these photos of the event for us! And thanks to Erin for putting this event together for us, was so much fun and I finally got to use my craft skills again, it's been awhile! Come back tomorrow to see what I DIYed! 🙂
Have you DIY embellished anything before?