Happy New Year all!  Rather than doing a 2012 Year In Review post for you, I have something better, photos from Austin's 1st birthday cake smash!  I suppose the title of this post might be giving it away, but let's just say in a battle of Austin vs. Cake… the Cake wins.
Mommy and Daddy: Hey Austin! Look, we got you a cake for your birthday! Feel free to eat as much as you want!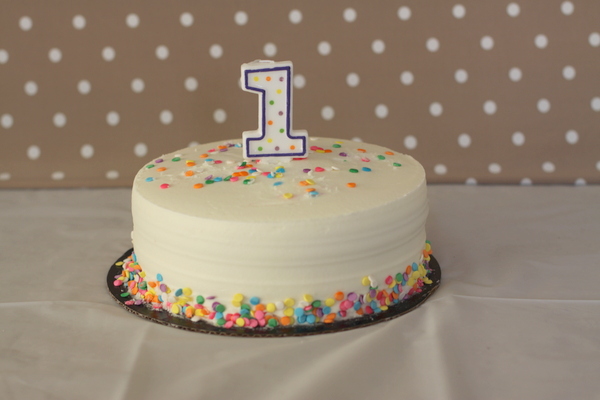 Austin: Huh?  What?  What is this?
Austin: Mmmm oh, that tastes OK.  Although I think I like puffs better.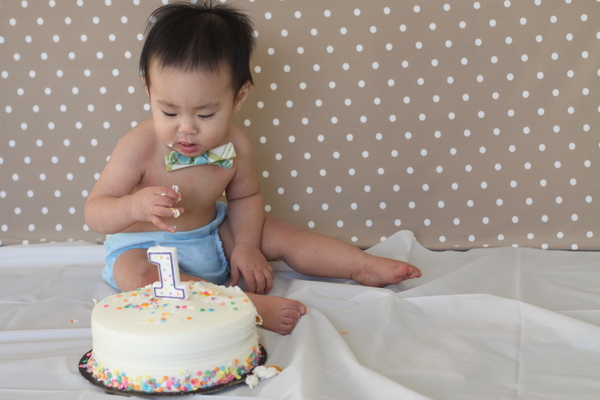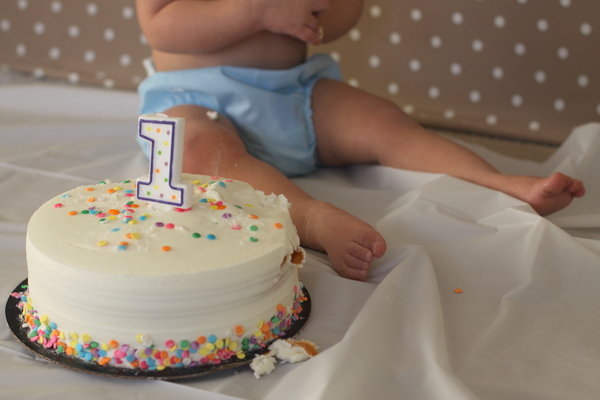 Austin: Ummm, are we done yet?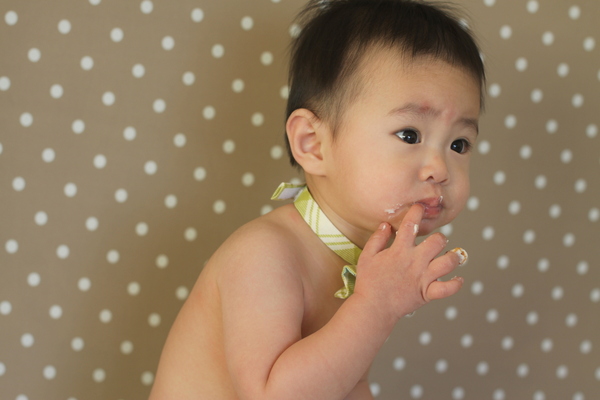 Mommy and Daddy are baffled as to why Austin won't dig into and eat the cake.  So they force him to step on the cake and try to force feed him the cake…
Austin: OK, this is no fun.  I'm outta here.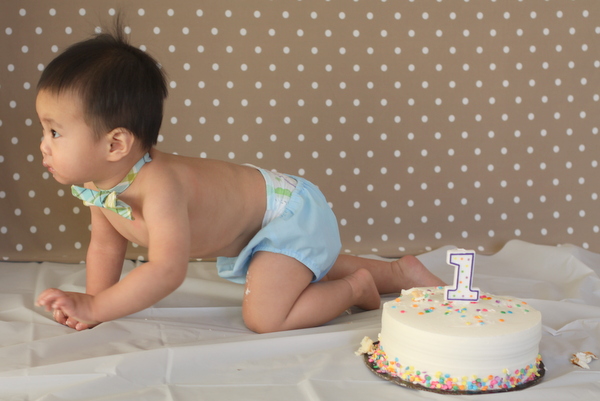 And there you have it, the most unsuccessful cake smash ever to go down in history.  I guess it's a good thing that our little guy isn't too big of a sweets eater.