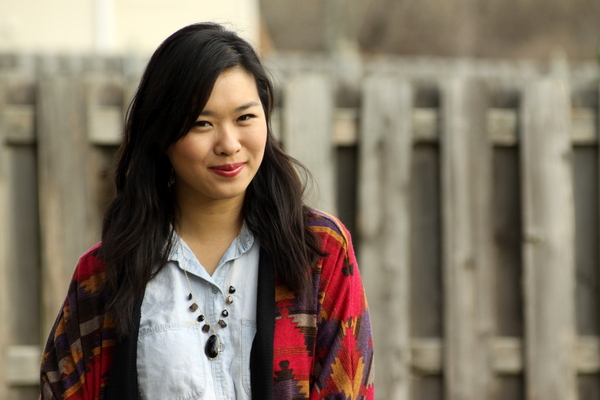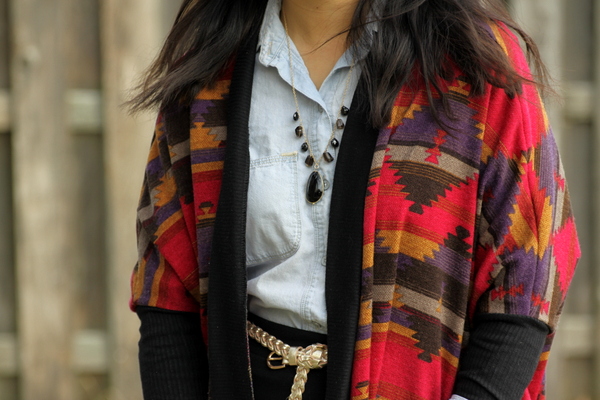 Chambray: Madewell | Cardigan: Gracie B Boutique | Skirt: Target | Tights: Target | Socks: Forever 21 | Shoes c/o Blowfish | Necklace: Meredith Jackson (won on Kendi Everyday)
The weather is way chilly right now (like 17 degrees chilly) which calls for comfy cozy cardigans, fleece lined tights and boots to keep me warm when I still feel like being a little dressy and wearing a skirt. It's crazy to think that last week we went to the beach in California and this week we're staying inside because it's so cold and snowy out. I didn't make any official New Year's Resolution this year, because I know that I can never keep them, so let's just say unofficially, I'd like to go to the gym more so I can lose 10 pounds (this is my resolution every year), finish cleaning out my closet, buy more investment pieces and less cheap items, be better about cleaning our house, rekindle our date nights, and help my little guy learn how to stand, walk, talk, and learn Chinese.
What is one of your New Years resolutions?