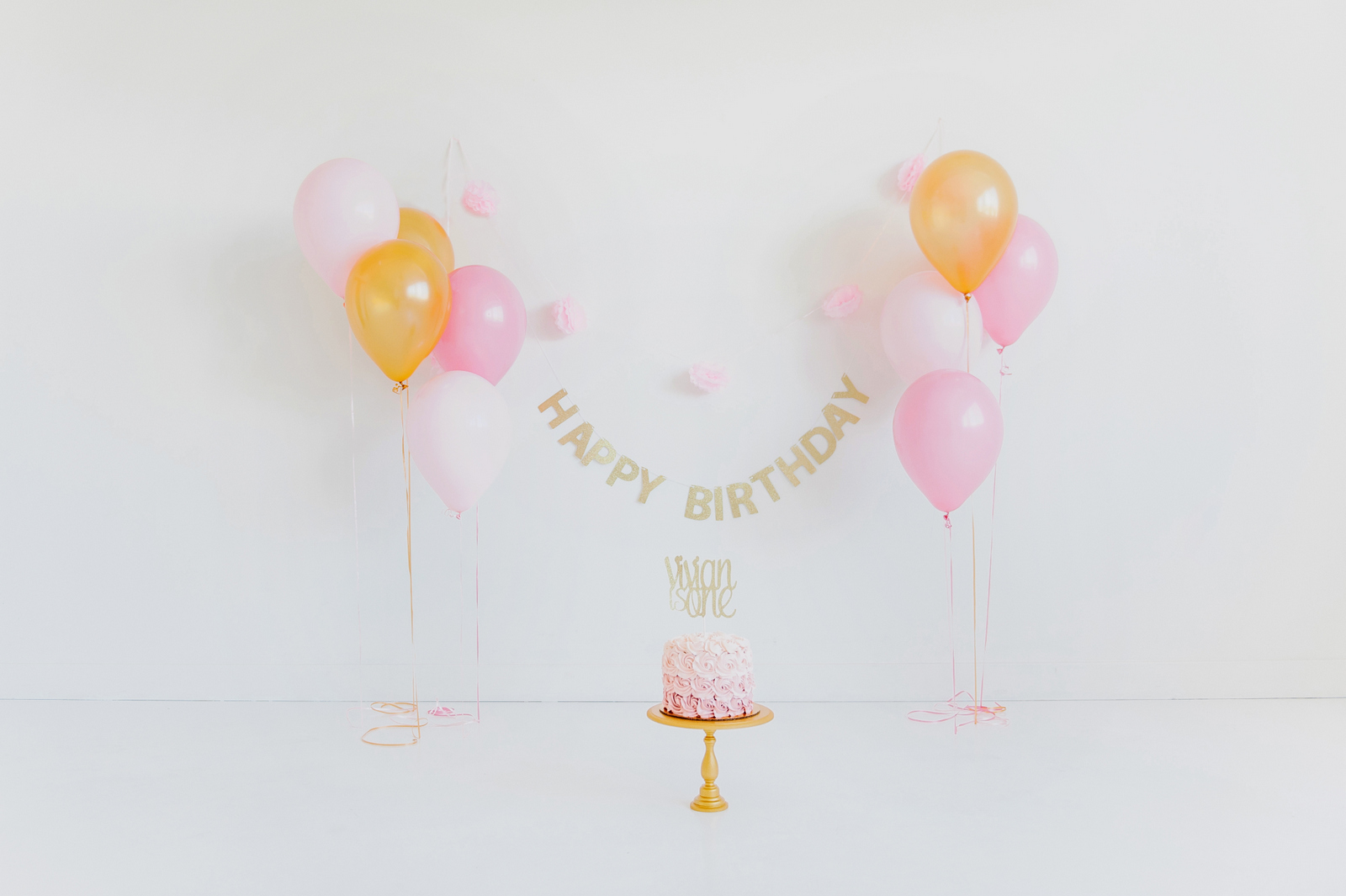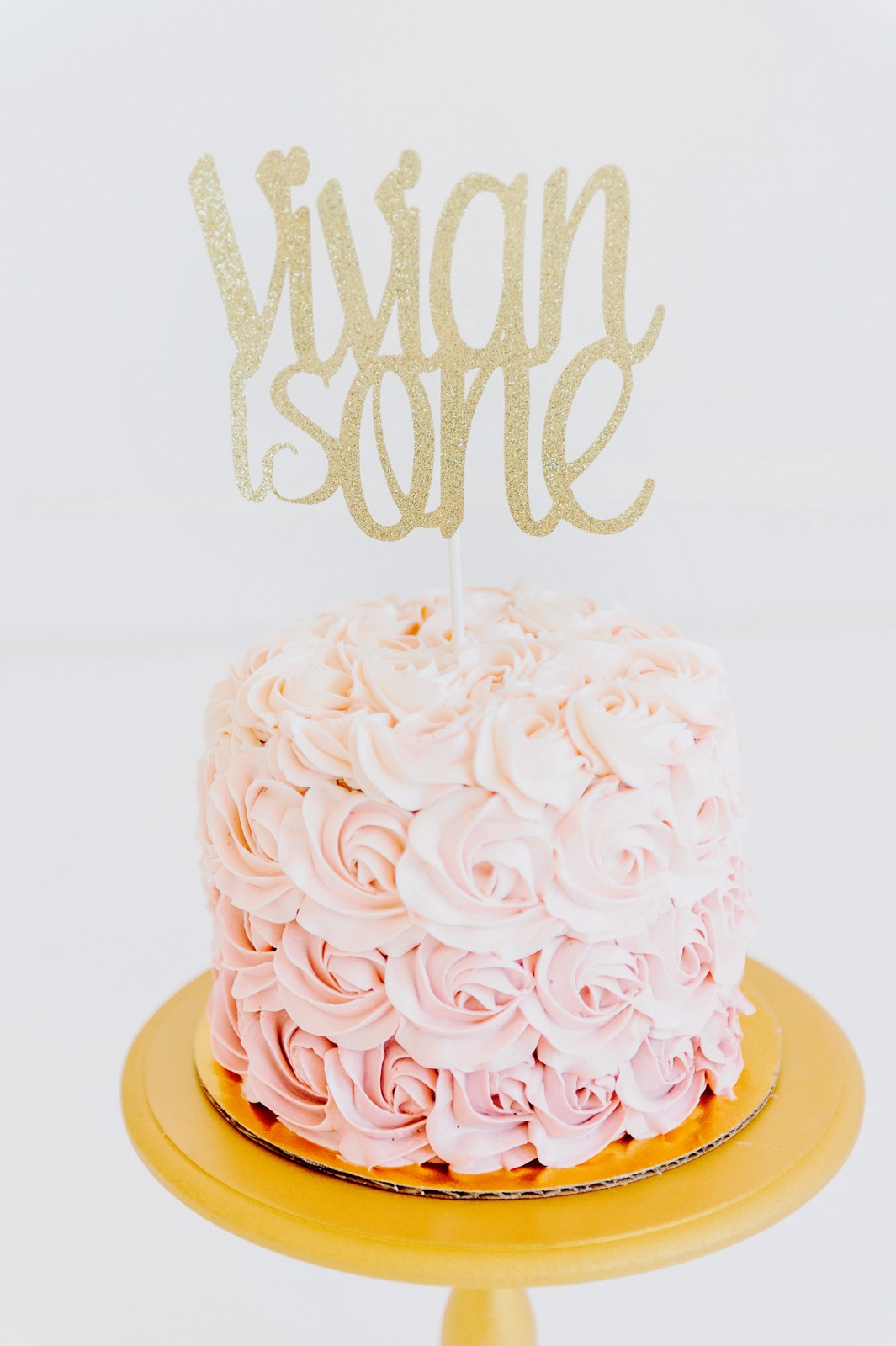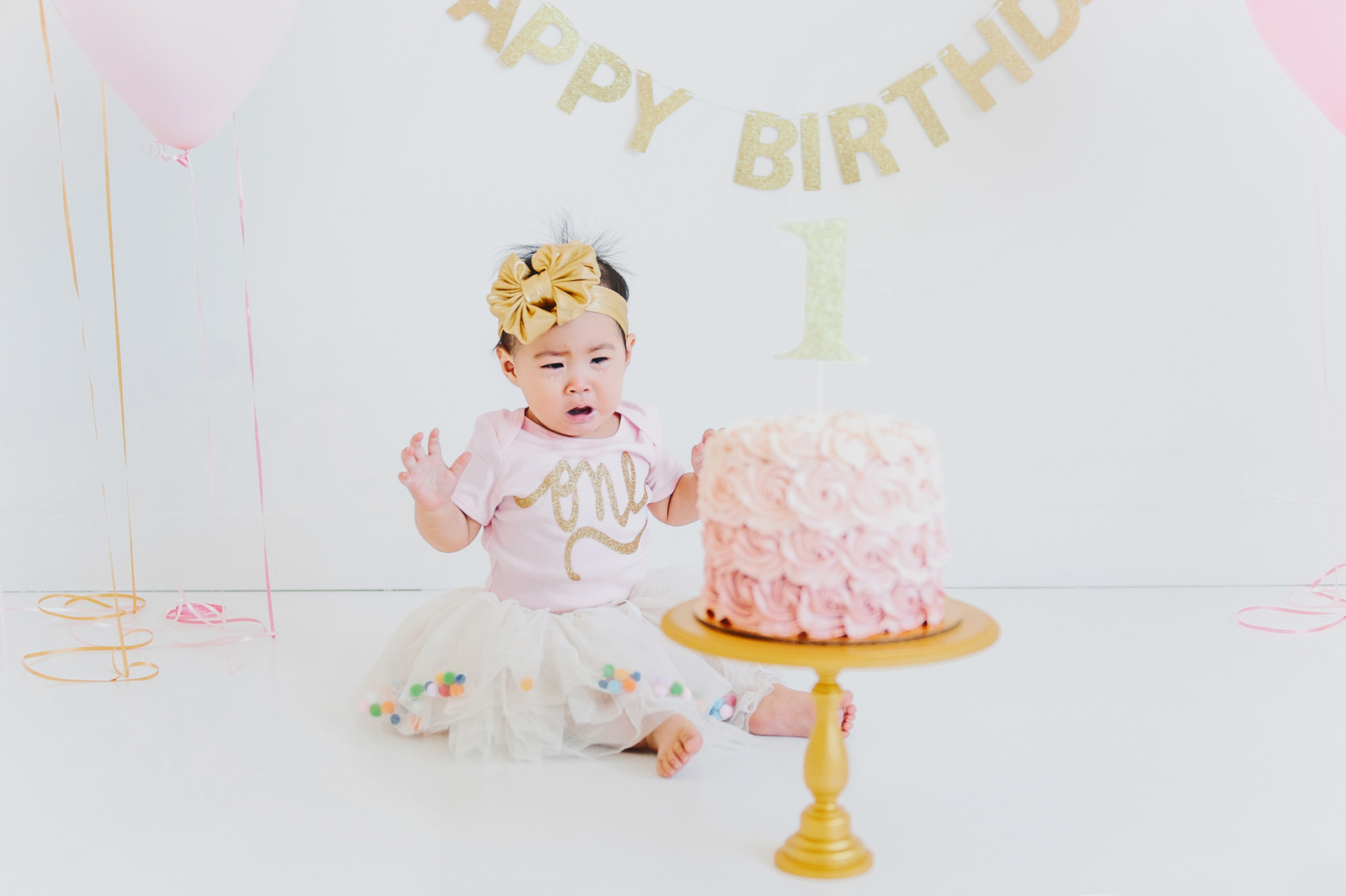 Oh my gosh, my baby girl is 1 years old today!!! Words can't even describe how fast this year has flown by. Our baby girl totally completes our family and we are all completely obsessed with her. She is my little mini me doll and I love how attached she is to me! 😉 But the way she smiles at her Daddy is the most amazing thing to see ever. Her and her brother have a love-hate relationship but it's so fun to see that they can finally "play" together now, although it is more like fighting for the same toys. 😉
Anyways, if you are looking for a 1st birthday cake smash shoot where the baby really digs into the cake, then you are not at the right place, HA! I absolutely adore how these pictures turned out, but I will just tell you that Vivian was a little bit on the grumpy side (she is always so happy!). For her session, I wanted something very simple and sweet. I've always loved a white, pink and gold theme for things and since I knew her actual party was going to be a bit more colorful and over the top, again, I wanted to keep this simple and classy.
All I had to really think about was her outfit, the cake, stand and toppers, and some cute background items like banners and balloons! It really didn't take me to long to prepare all the items and the shoot didn't last more than 30 minutes (especially because she was NOT having it)! Keep reading to see how much of the cake she dug into, the aftermath and a little behind the scenes peek at what REALLY happens as a cake smash!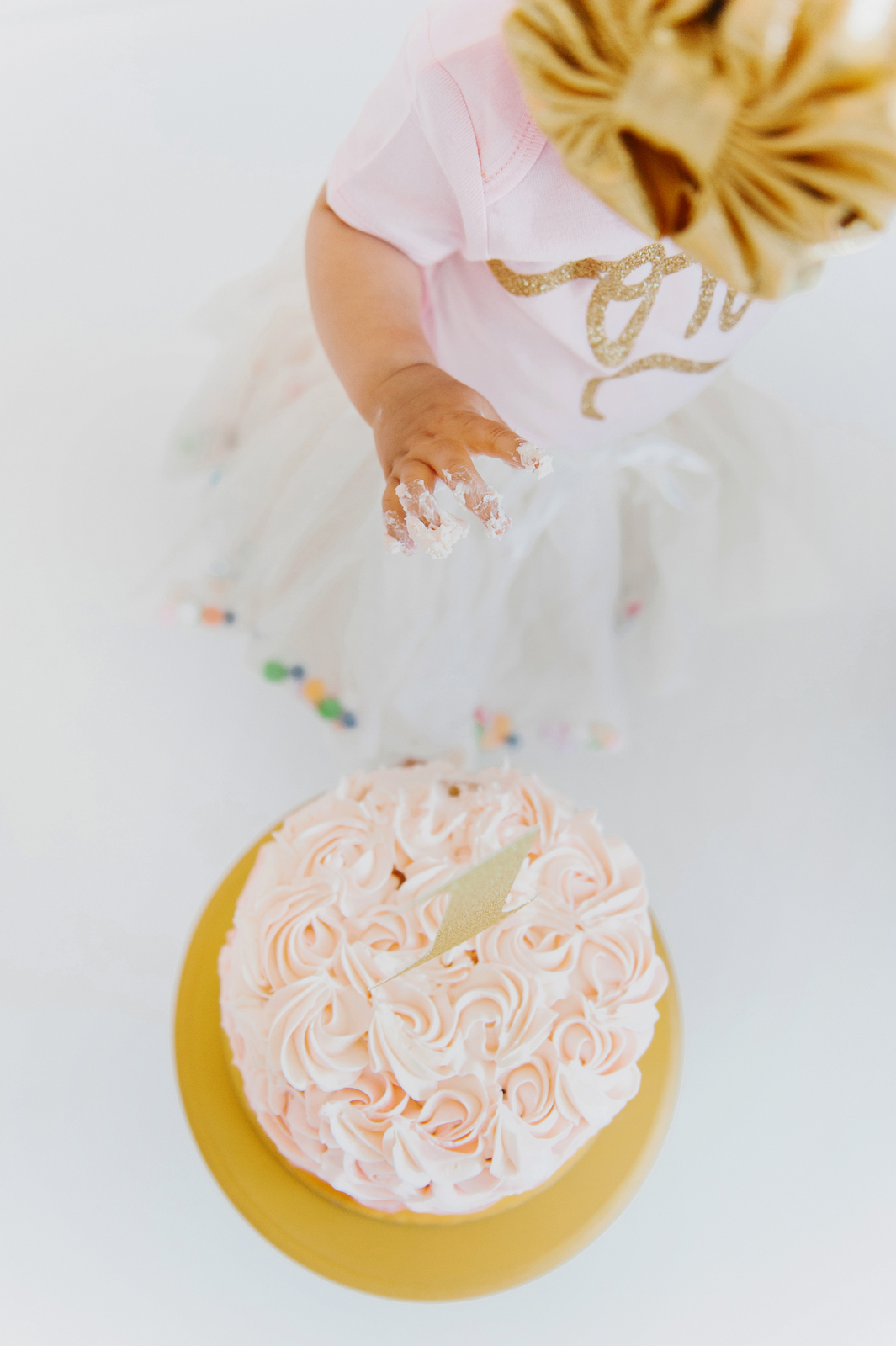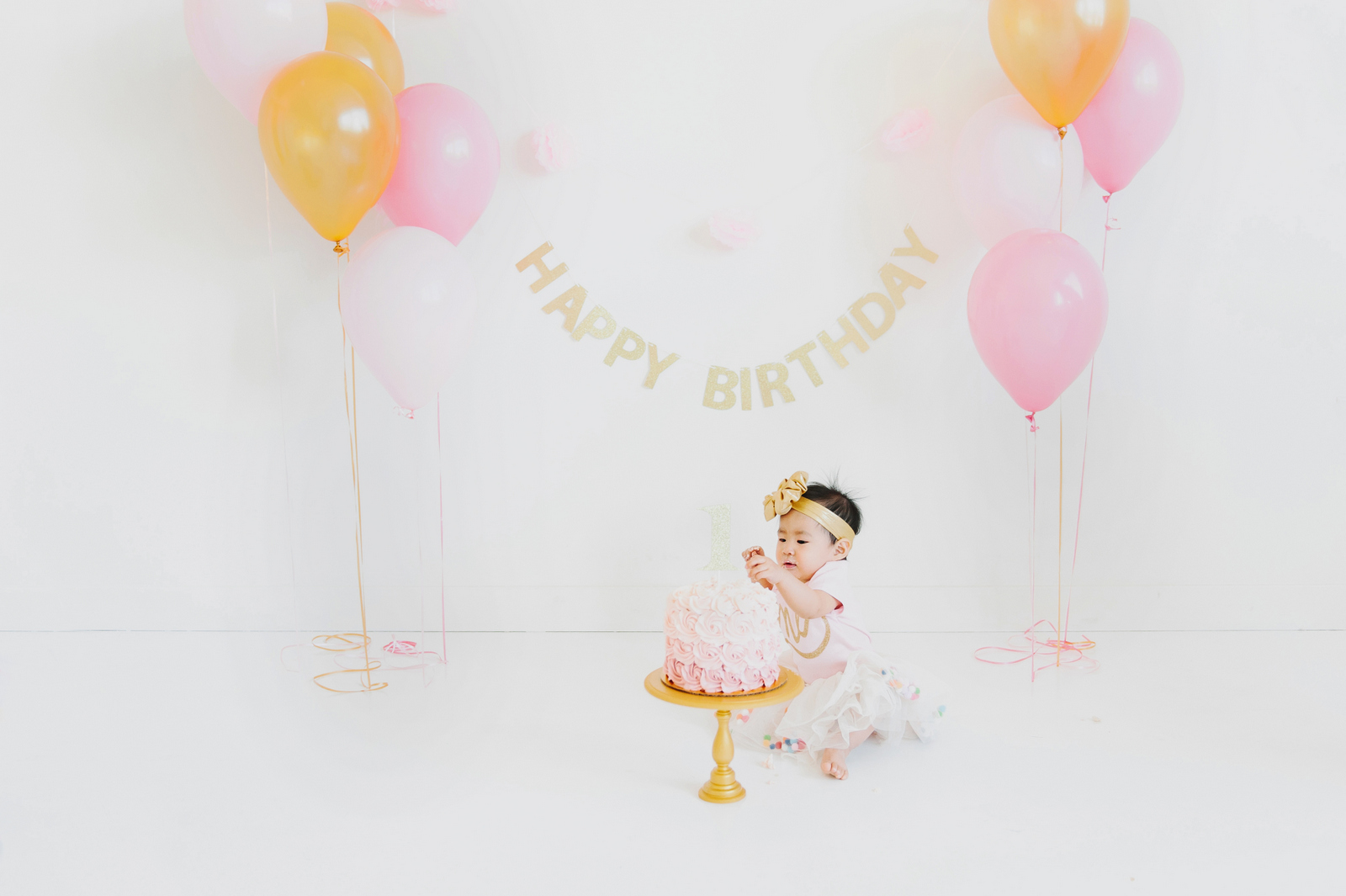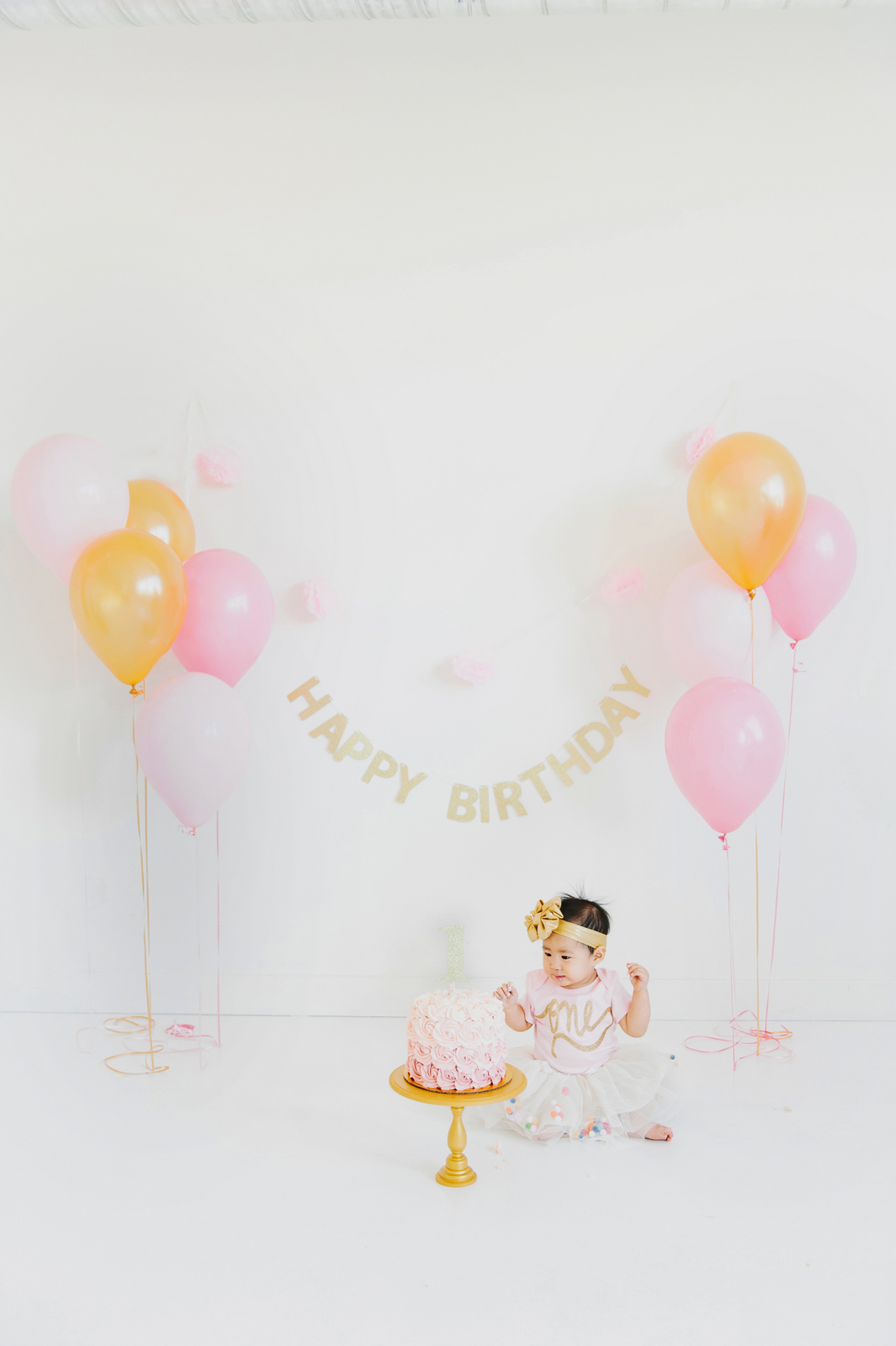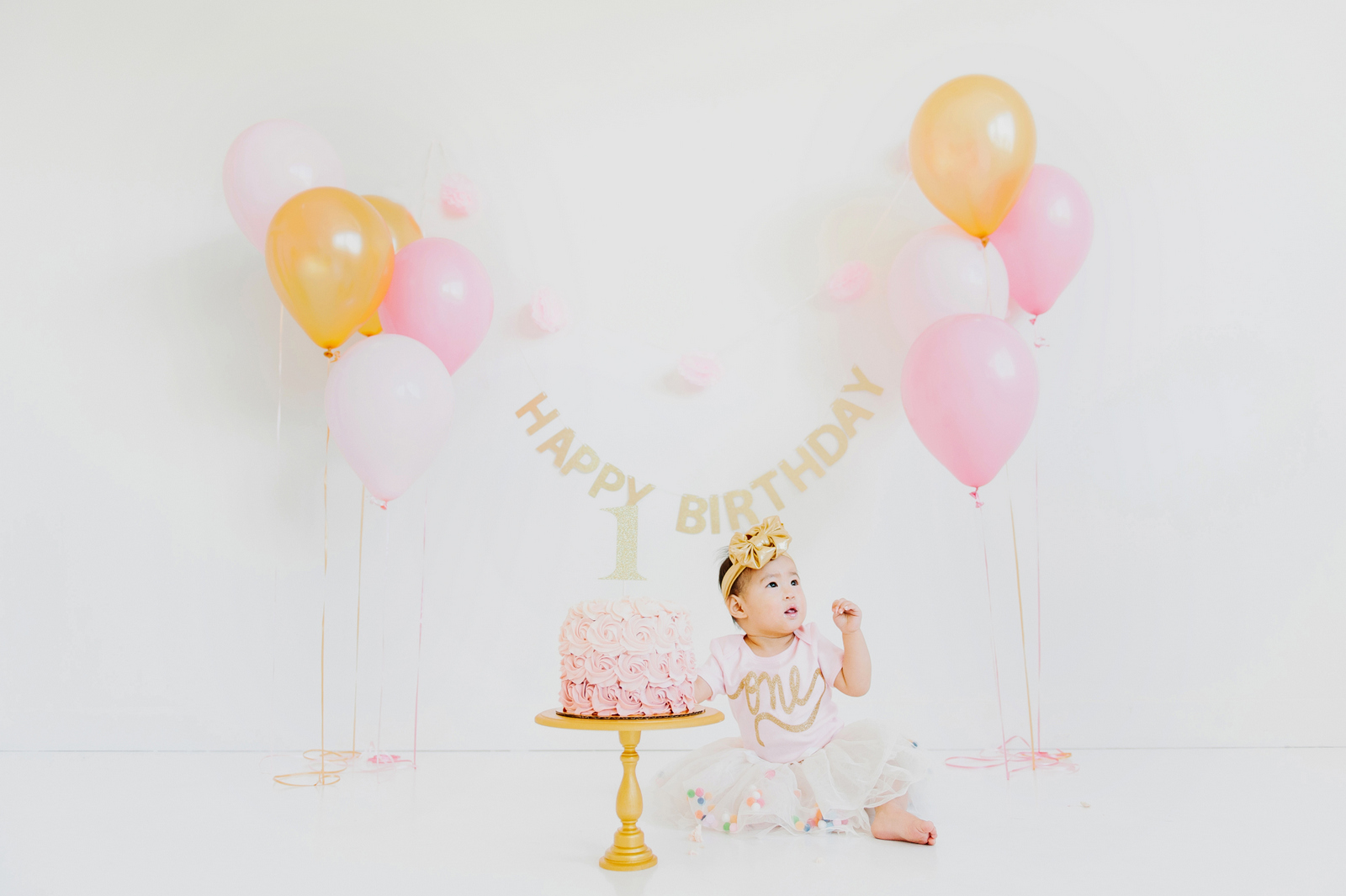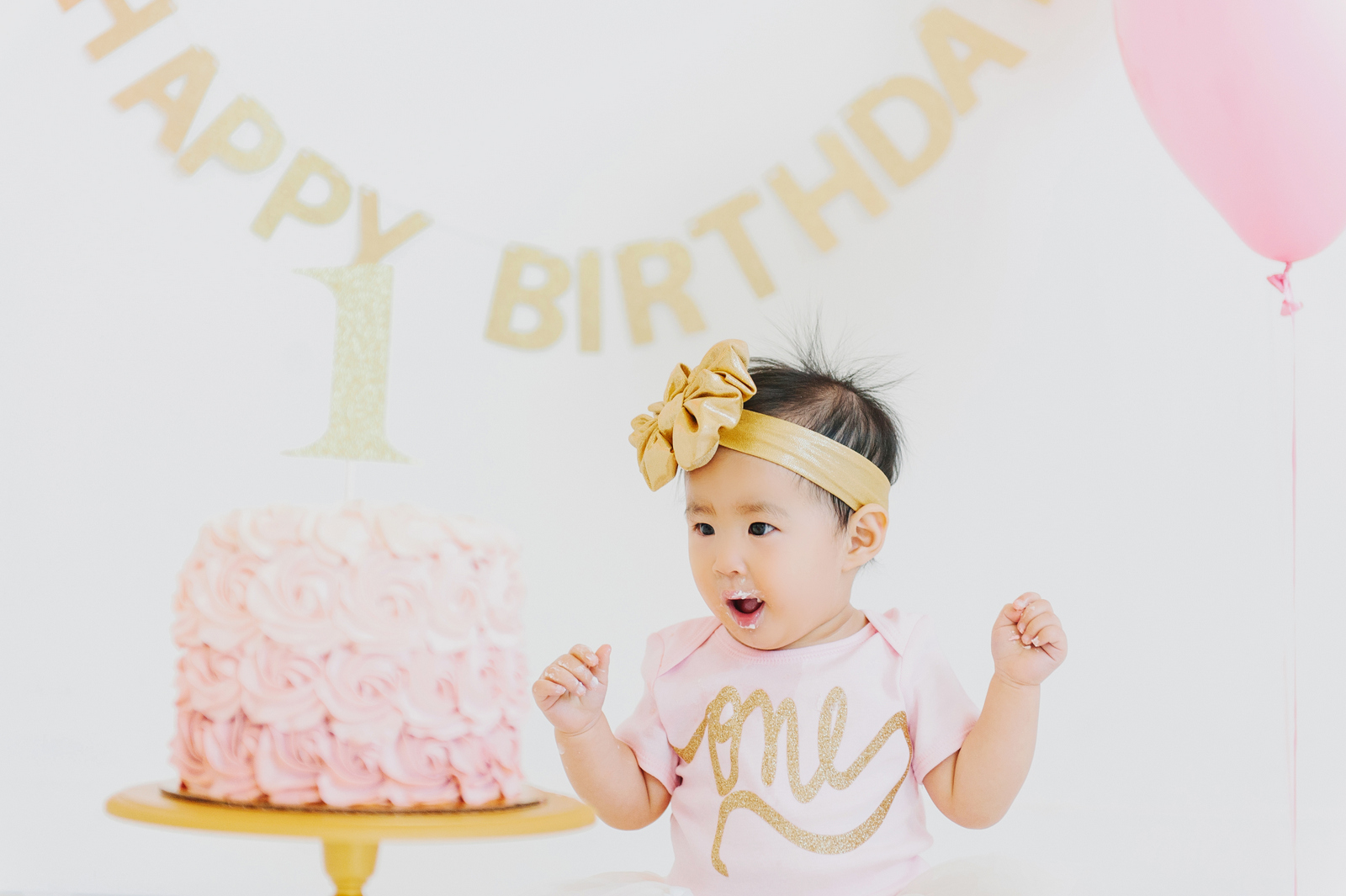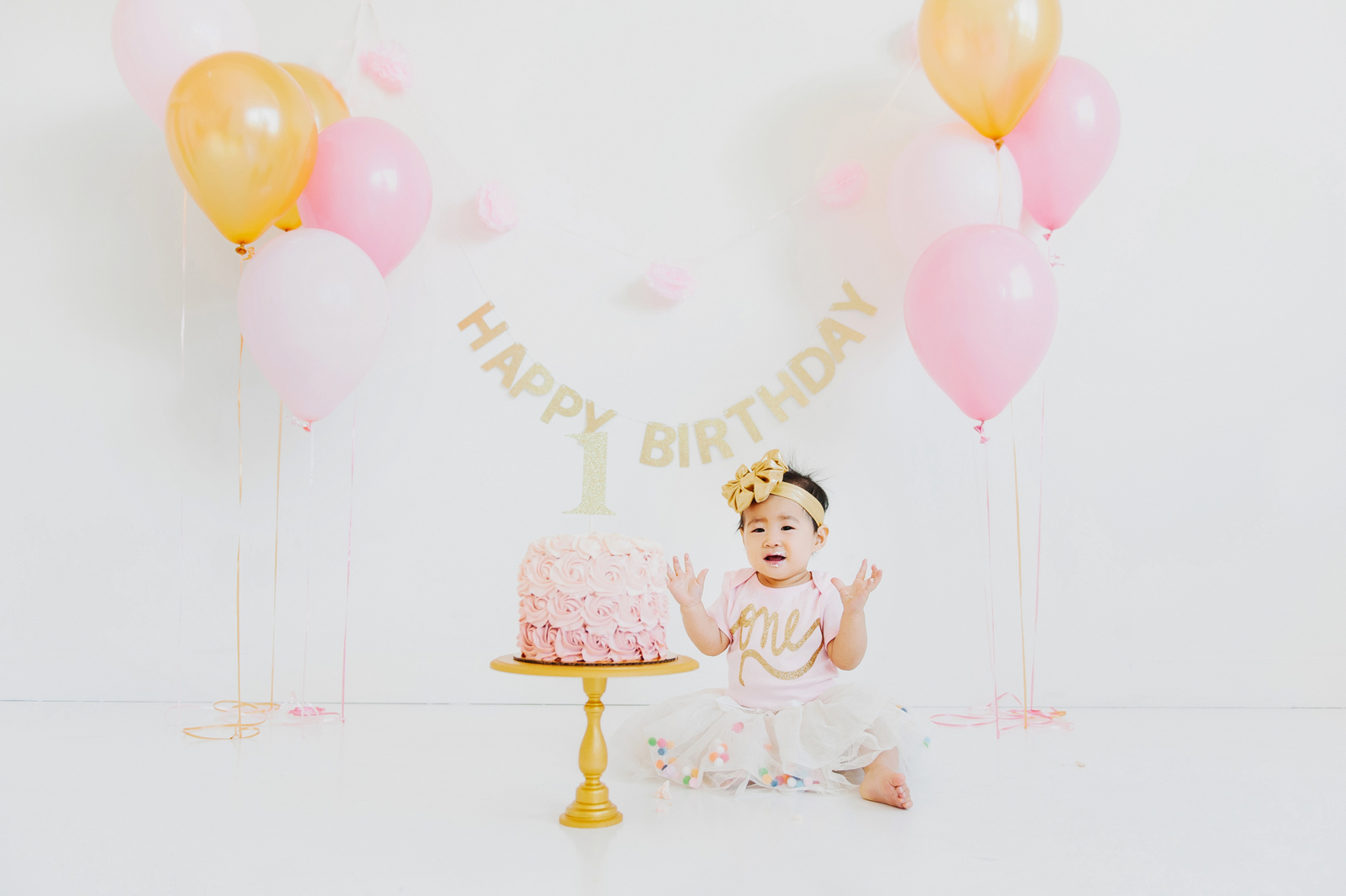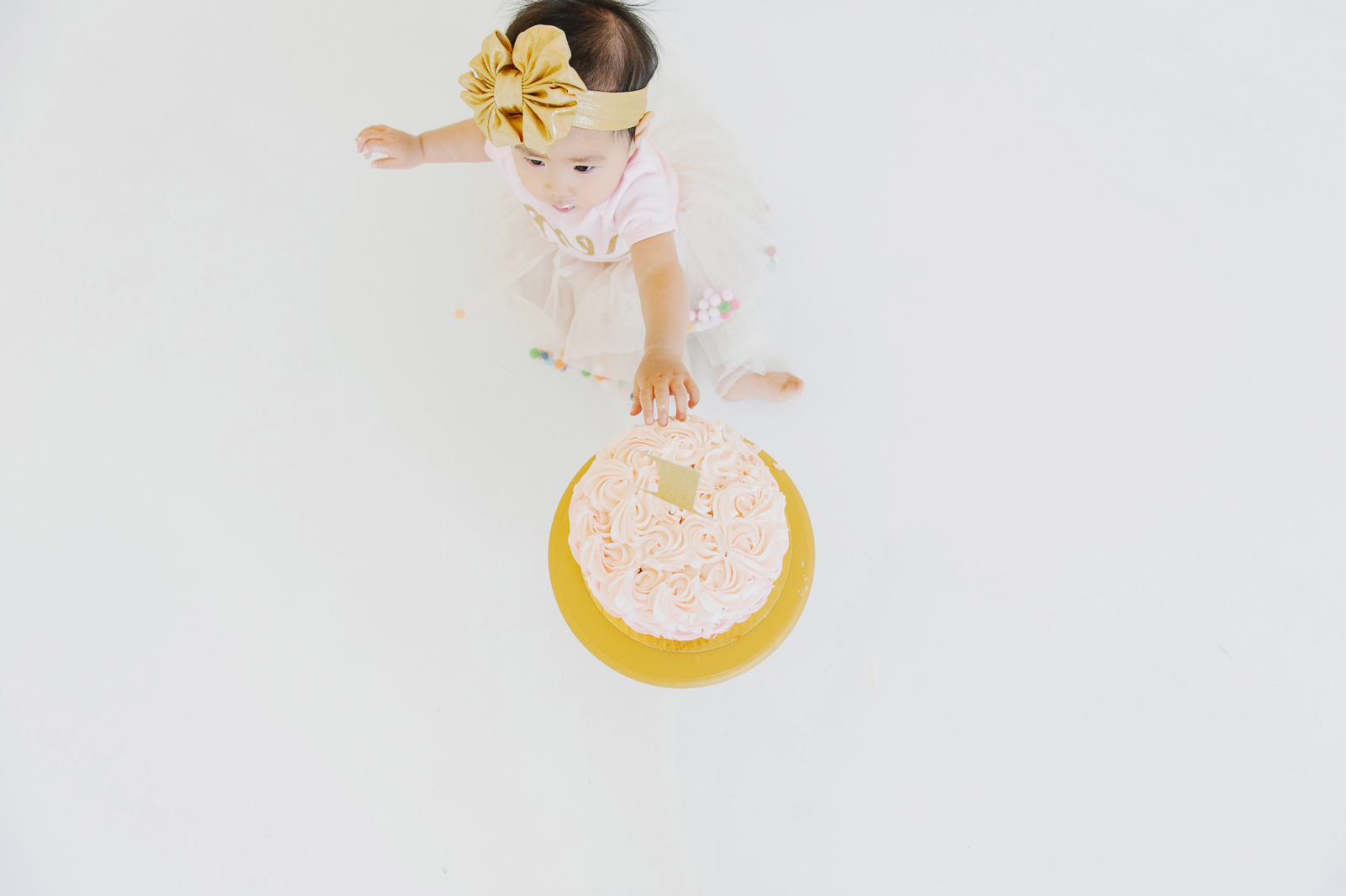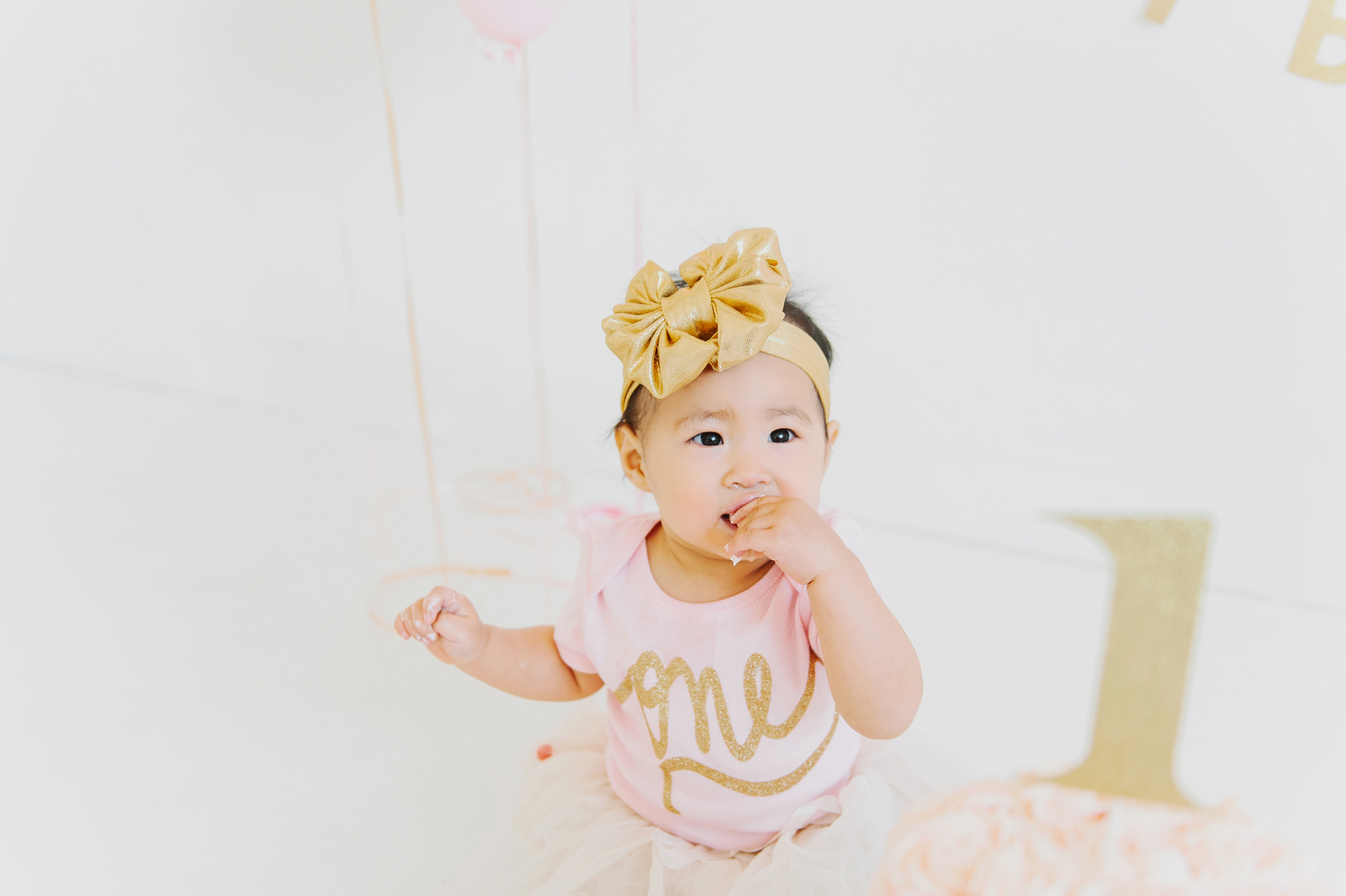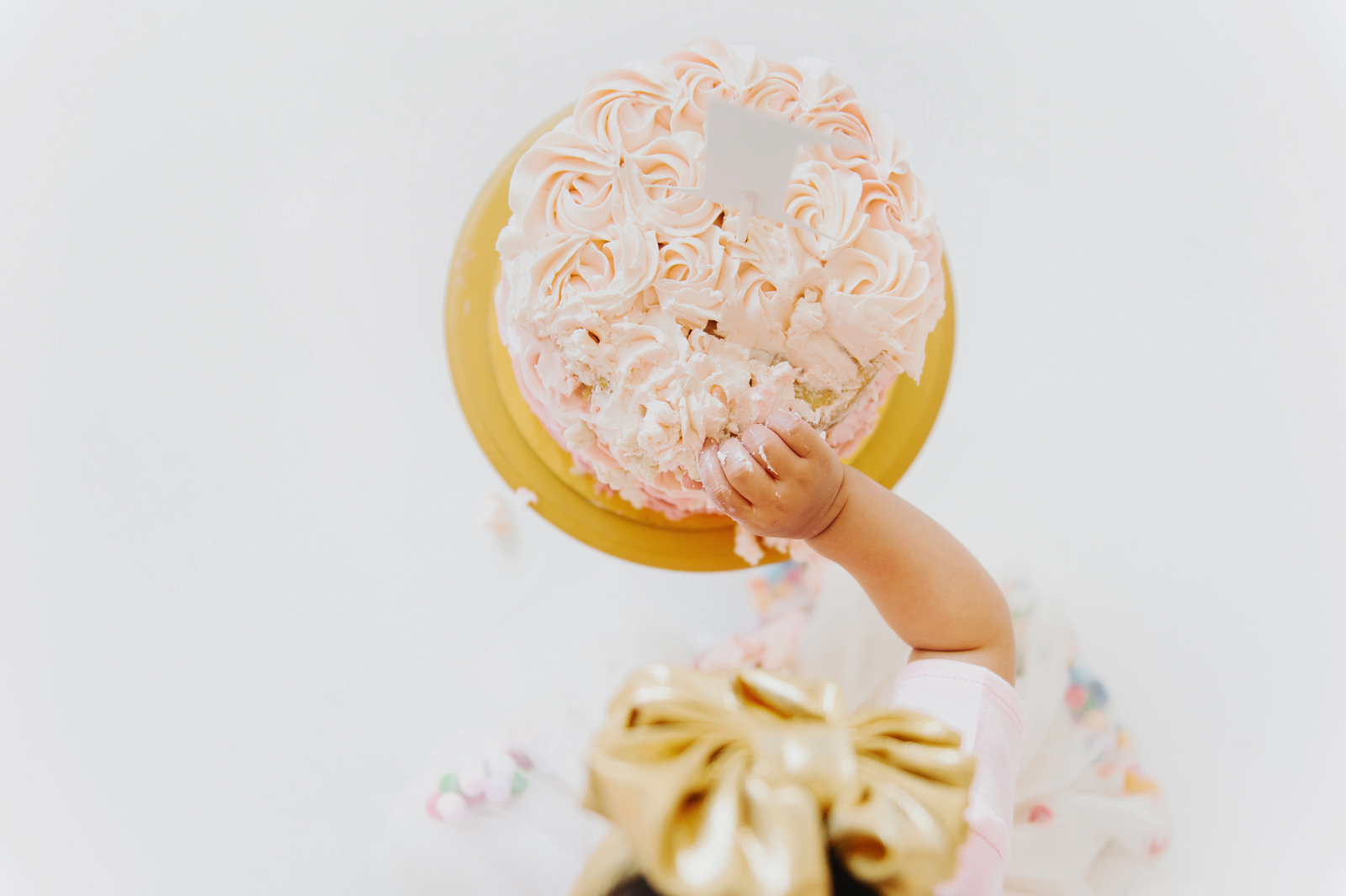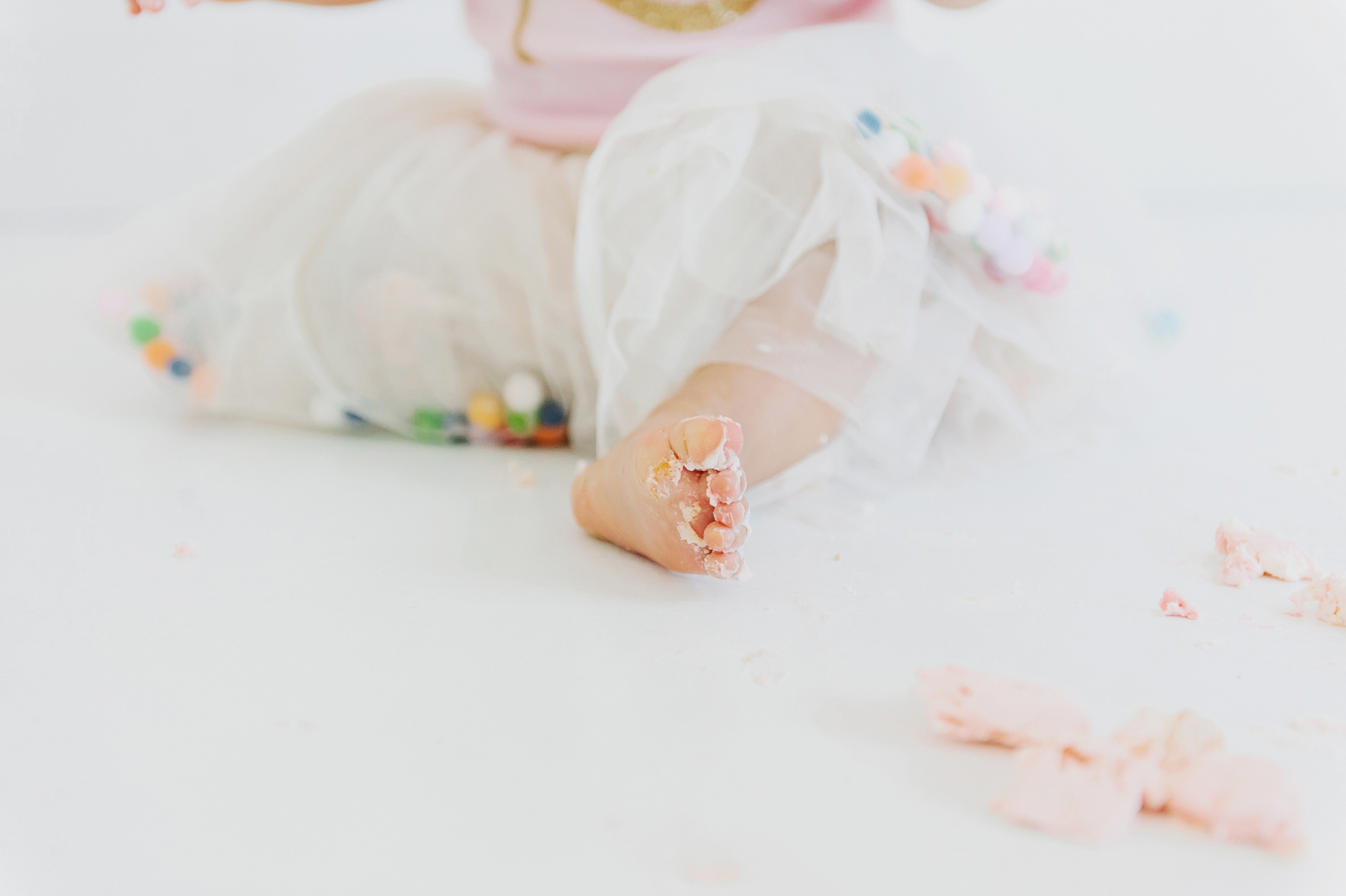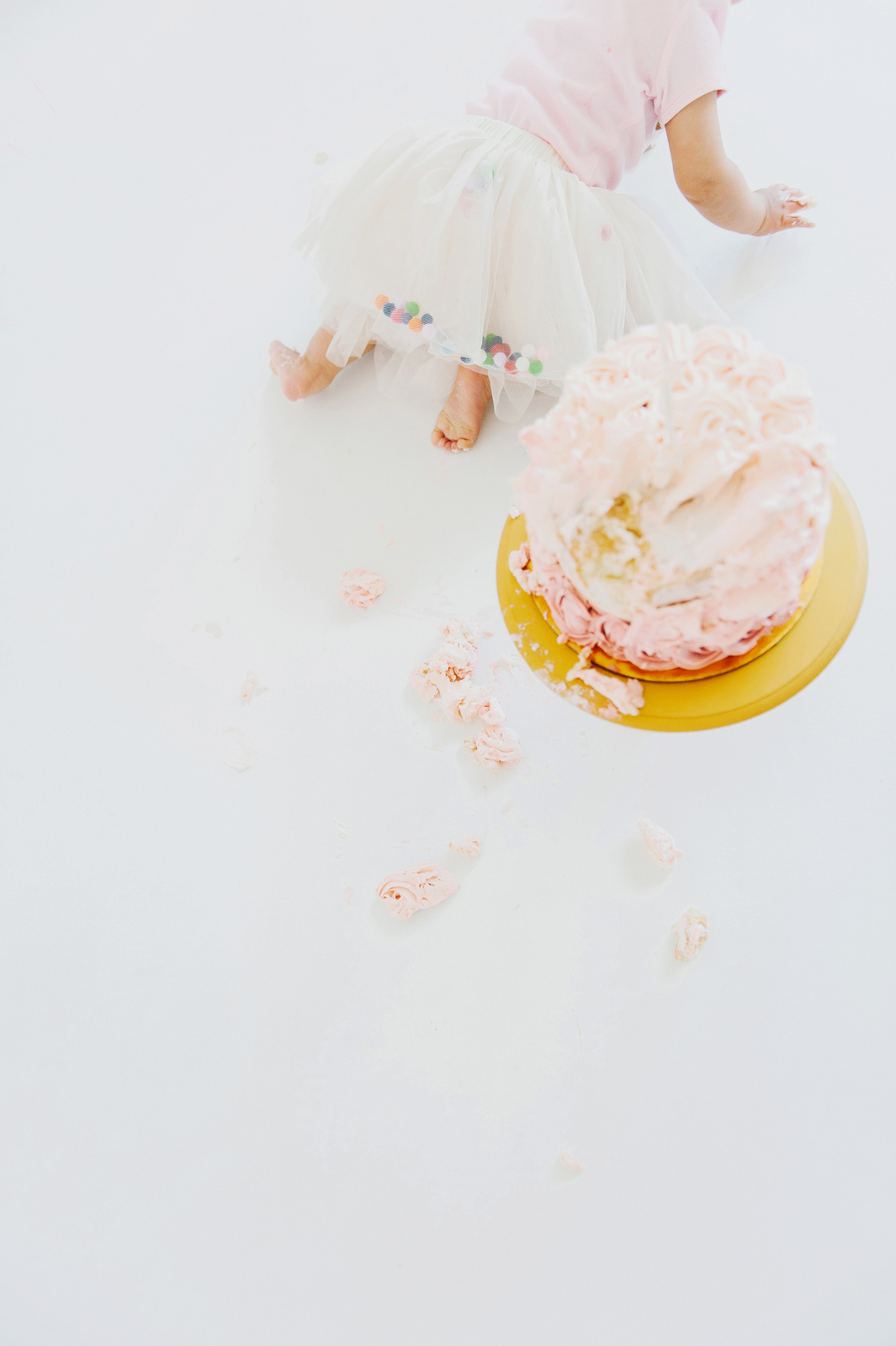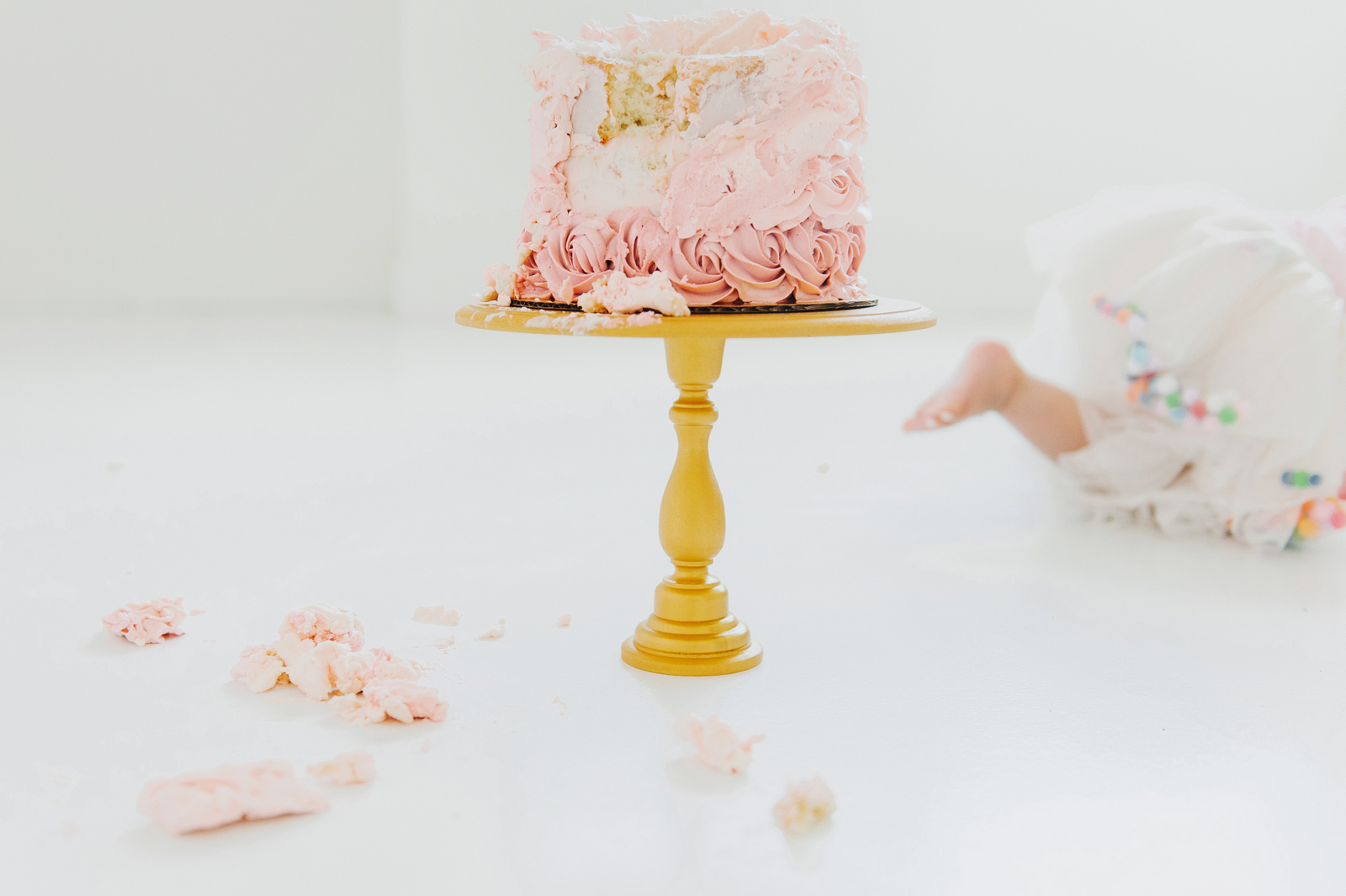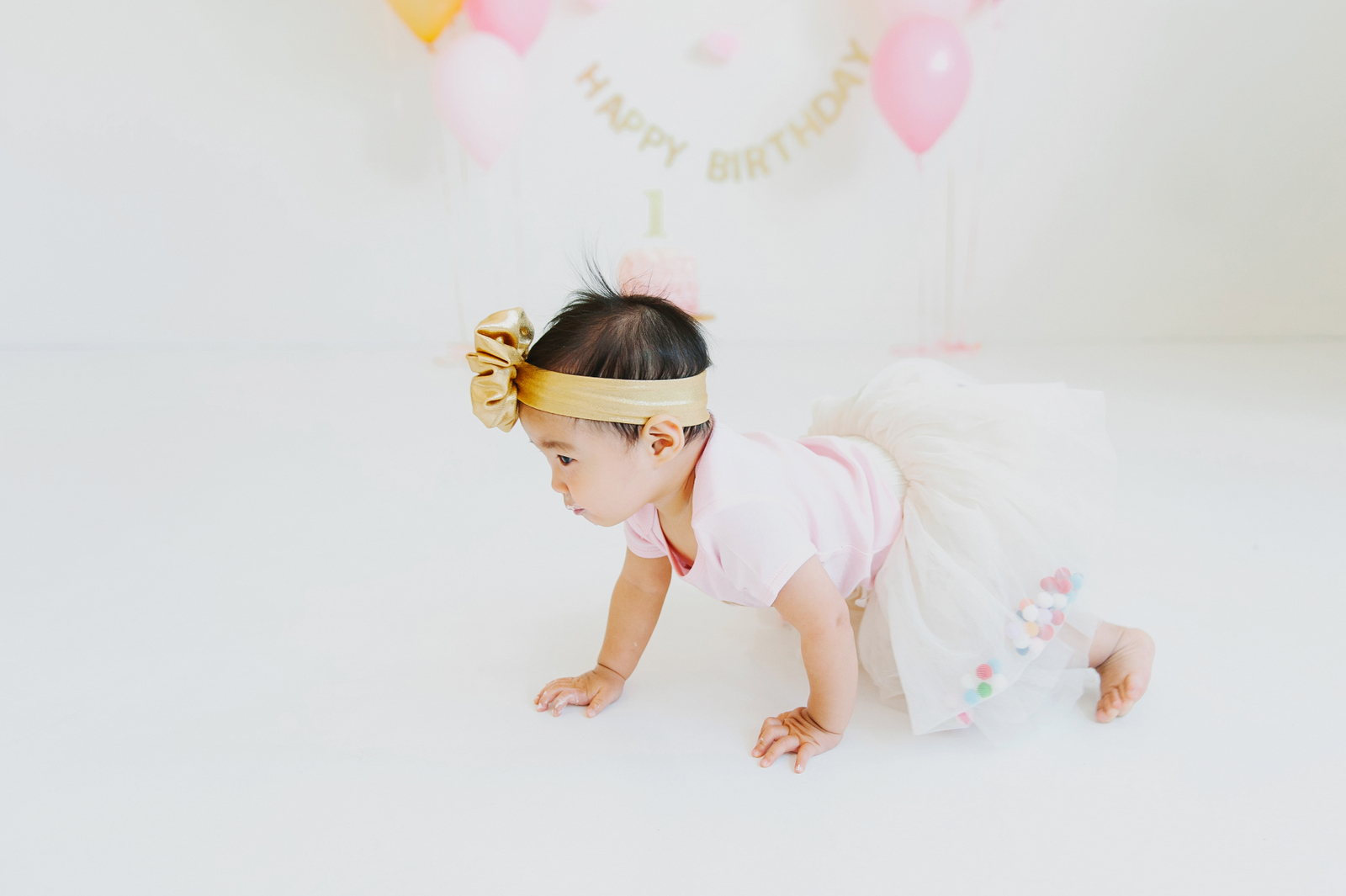 You wouldn't know it, but Vivian was literally only happy for like 5 minutes out of the 30 minute session. So we got some great pics of her within that timeframe… but I know you guys love seeing the real behind the scenes, so here's some for you.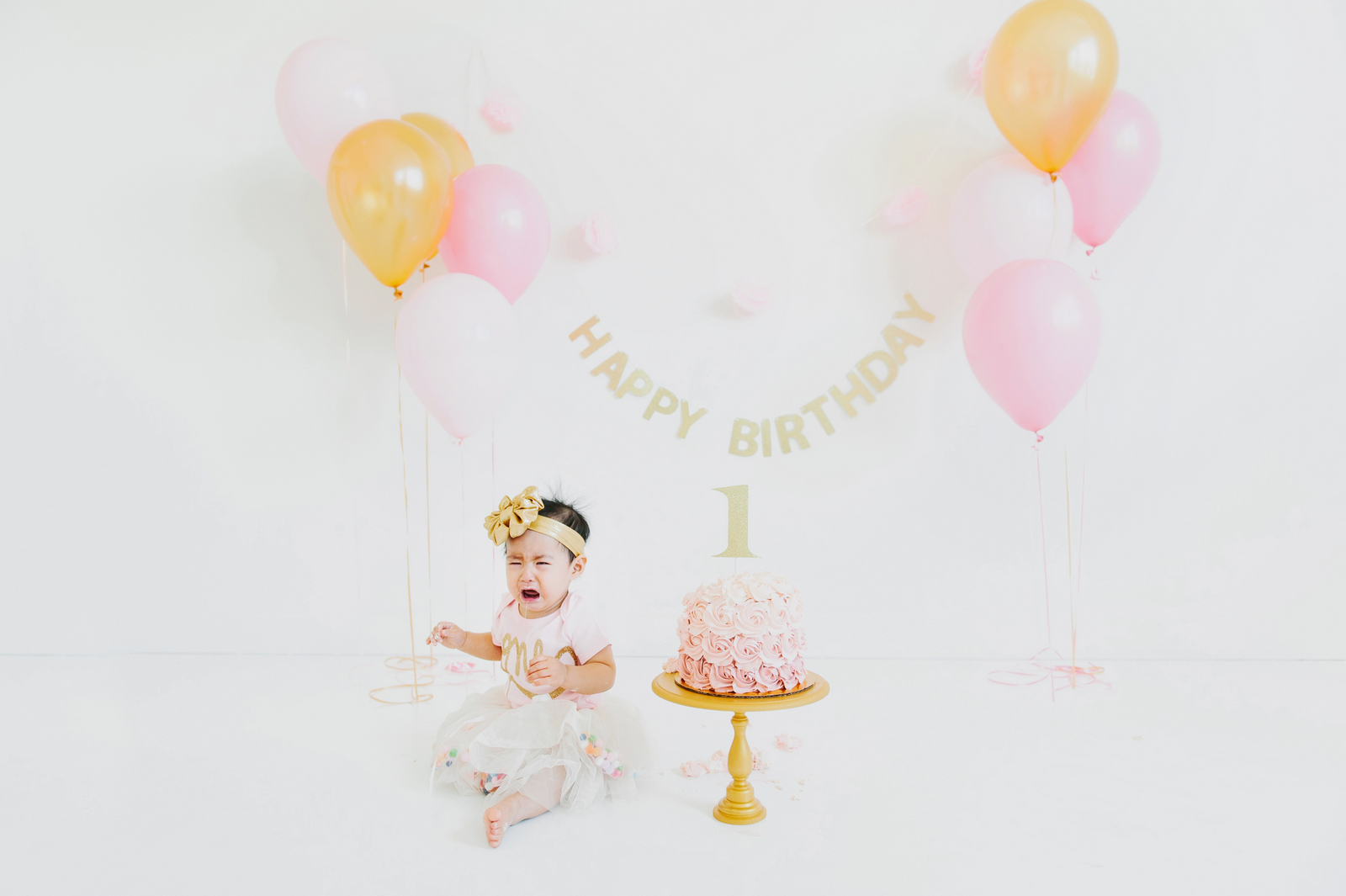 Yup, 25 minutes of crying this girl did. She didn't want to eat cake, she didn't want to be on the floor by herself, and she not in a great mood overall. Goes to show that you can't always expect a baby to "behave" like you want them to, and you just have to roll with it!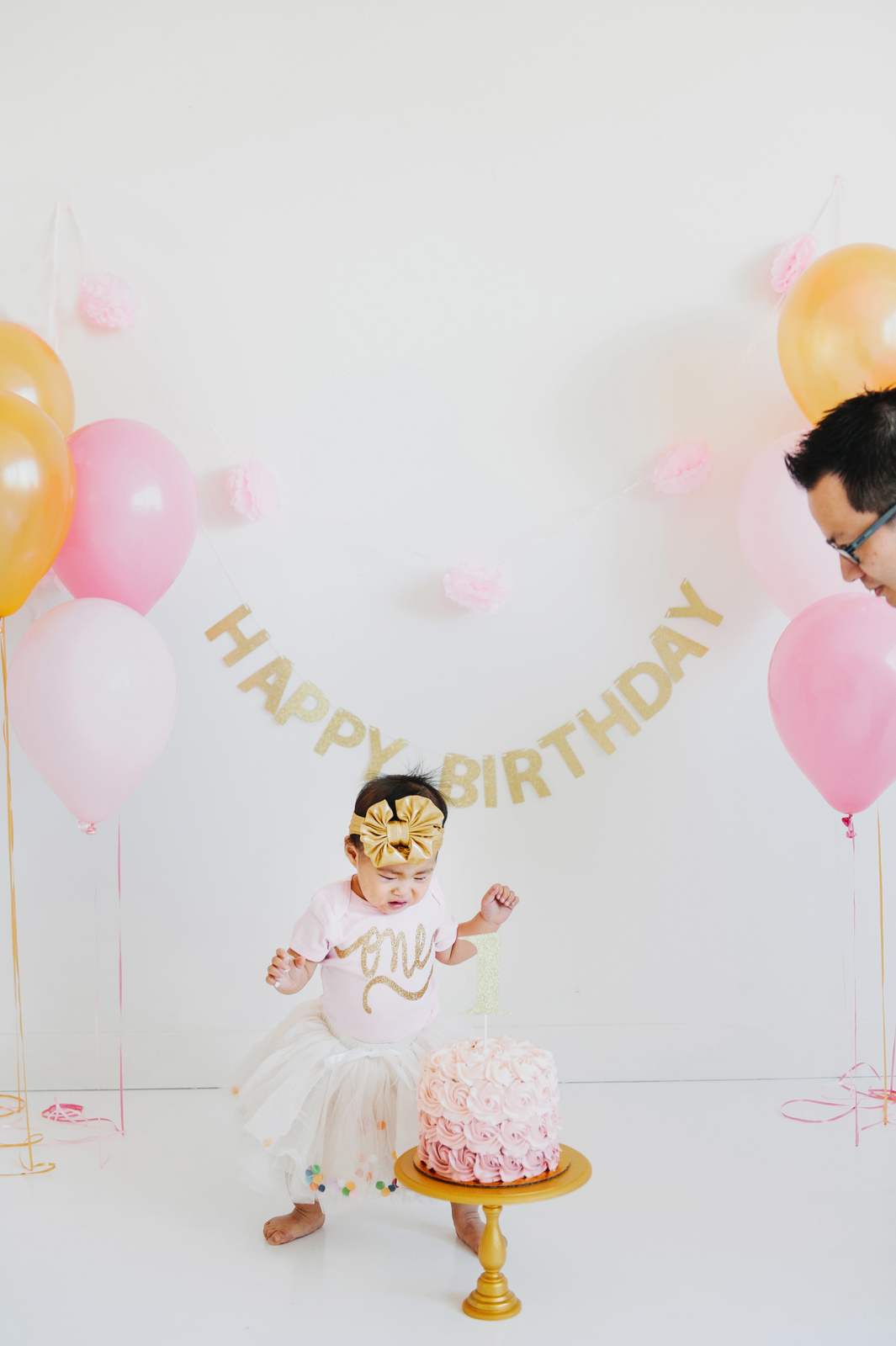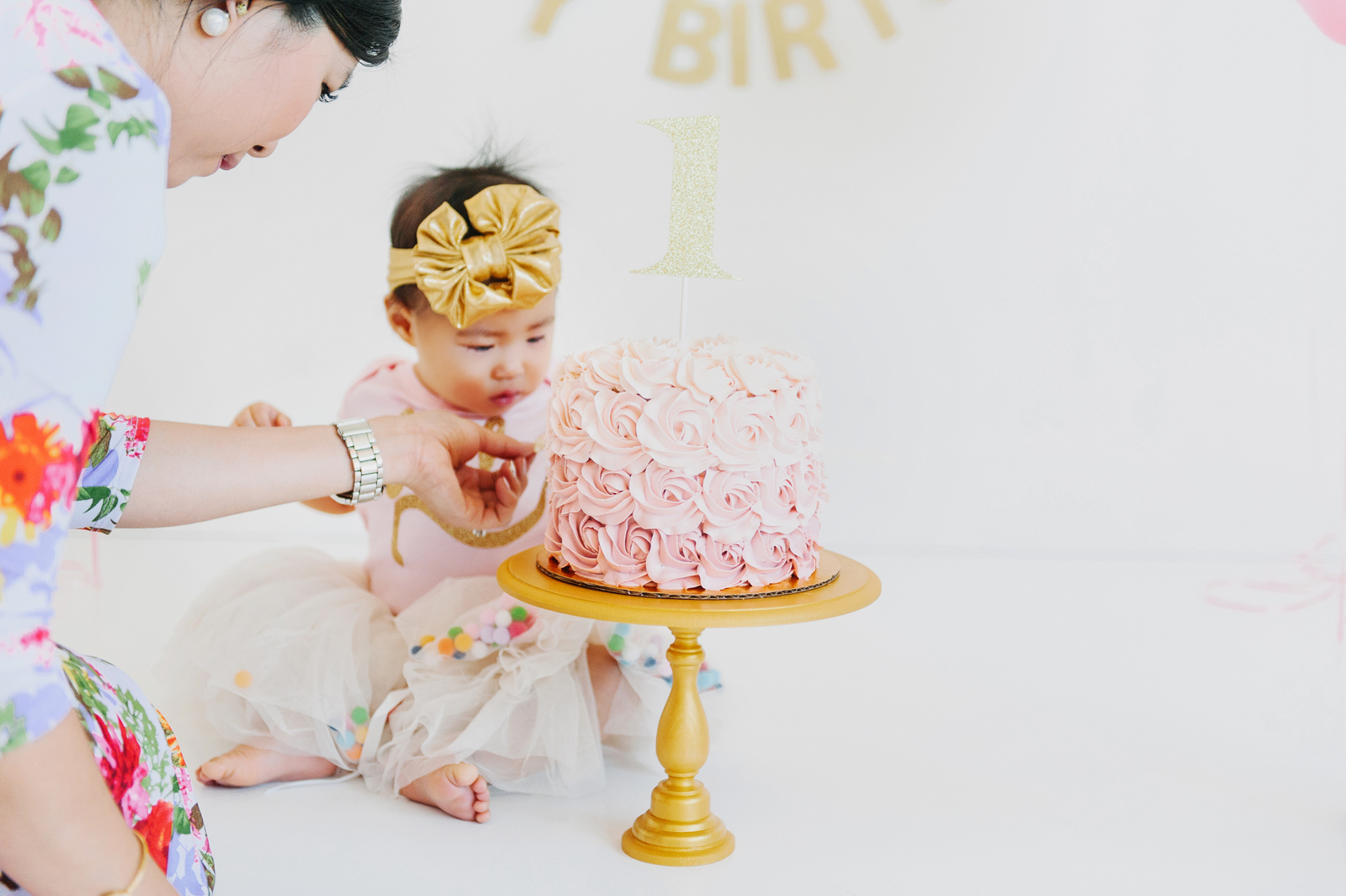 Also, her Daddy and I basically had to like stand behind the camera or beside her or hold her or help her eat the cake for the majority of the session. Needless to say, we showed up in a couple of the frames… 🙂
Cake Smash Details:
Onesie: Lola and Darla
Skirt: Rock Your Baby (similar)
Headband: Ruby Blue
Cake: Sprinkle & Dash
Cake Stand: Pinkrosecottage
Happy Birthday banner: Glam Banners
Vivian is one cake topper: Glam Banners
1 cake topper: Glam Banners
Balloons: Zurcher's
Pink Flower Garland: Zurcher's
Photography by Lori Romney
Recreate this shoot look here:
Pin this shoot: