Thank you to all that have voted for me so far! Please
VOTE for me (again) today, you can vote once a day!!

You'll have to excuse my slowness with REALLY getting back into blogging lately. The holidays, Austin's birthday, additional responsibilities at work, trying to find a daycare for Austin… life has been a little hectic. I even skipped over my 3 year blogiversary, which was on 1/12/13 (will do a formal post on it later this week)! But this past weekend (if you follow me on Instagram you would probably know), I took a little trip to Austin, Texas with my closest group of high school friends. Although we probably looked like we were on some college senior trip or a Bachelorette party, we were actually celebrating this year of all of turning 30. We'd like to think we don't look a day over 21 or 25, and it still feels kind of nice to get carded when we go out. 😉 I have to say, I am SO glad that we are still able to keep in touch since high school, which was really quite some time ago, like 10+ years ago. We've all gone our different ways and are at different points of our lives in terms of relationships, families, careers and where we live, but when we get together, we can pick right up where we last left off. It's just so great to gossip, catch up, encourage and help each other out and just be there for each other! I just got home and I miss those girls already. But this was the second time being away from my Austin and it was quite tough as well.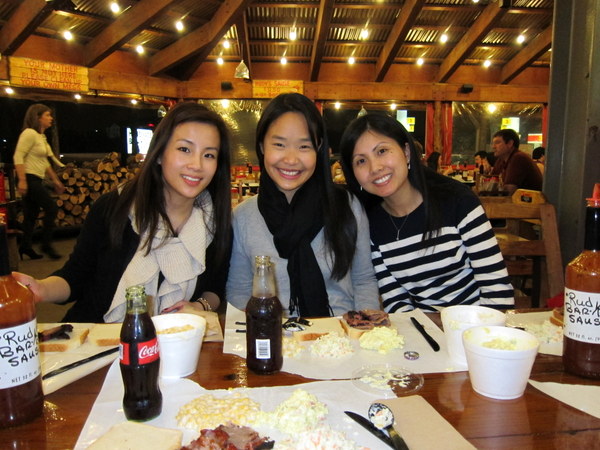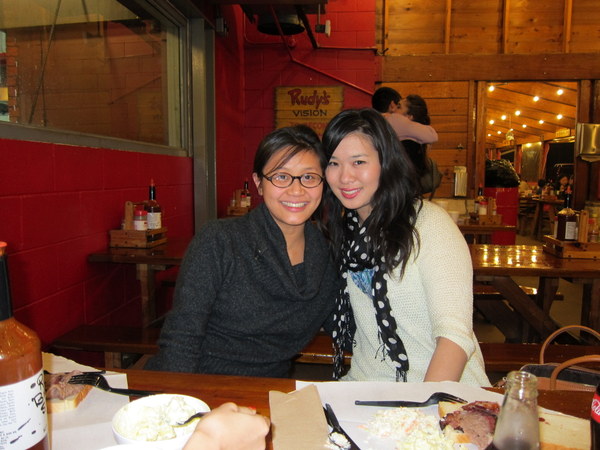 It was kind of a no-brainer to start the trip off with Rudy's BBQ! Ahhhh I will be dreaming of extra moist beef brisket for days!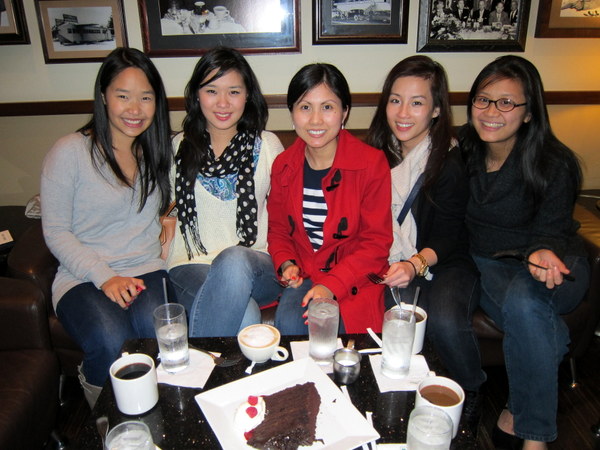 Our first night, dessert and drinks at a restaurant at the Domain shopping district. Aren't my friends gorgeous? 🙂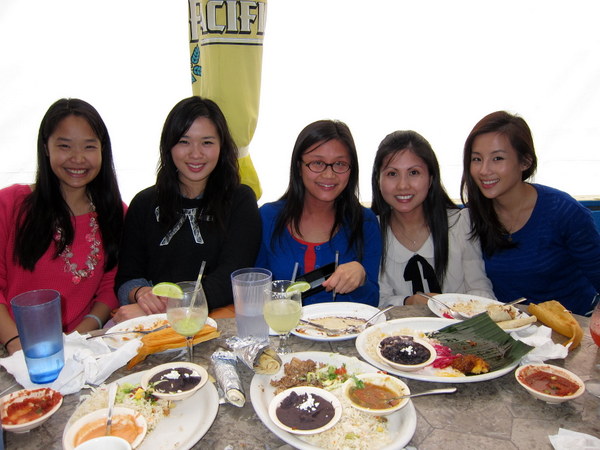 Mexican food at Curras Grill!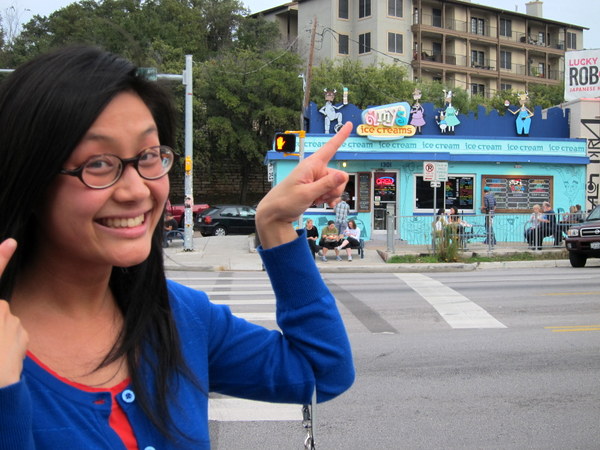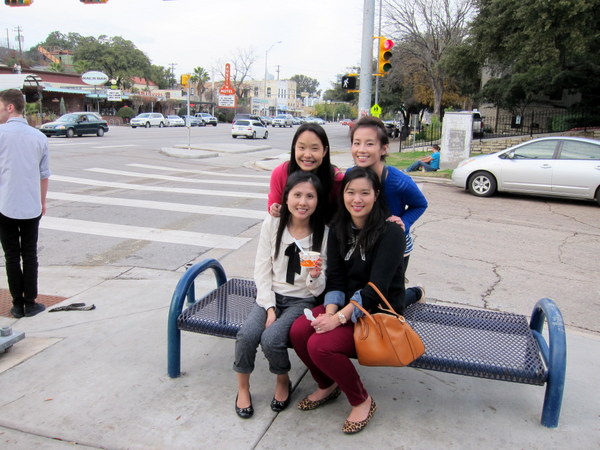 We had to get Amy's ice cream… even though it was quite chilly out. And we got bubble tea right after too at Momoko.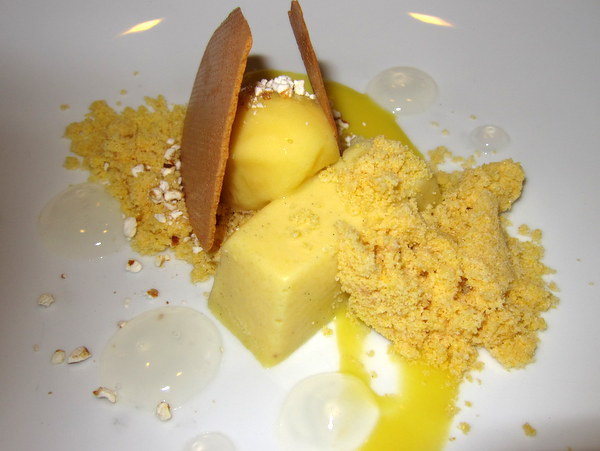 The most amazing dessert on the trip… sweet corn sorbet from Uchiko!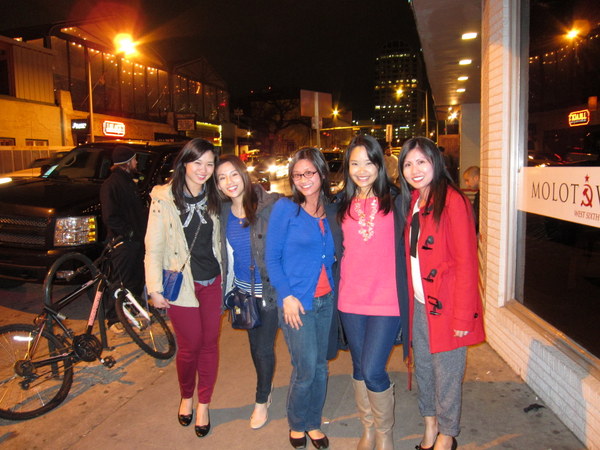 Getting crazy on 6th street. Haha… not really. But it is on 6th, the nicer part of it. 🙂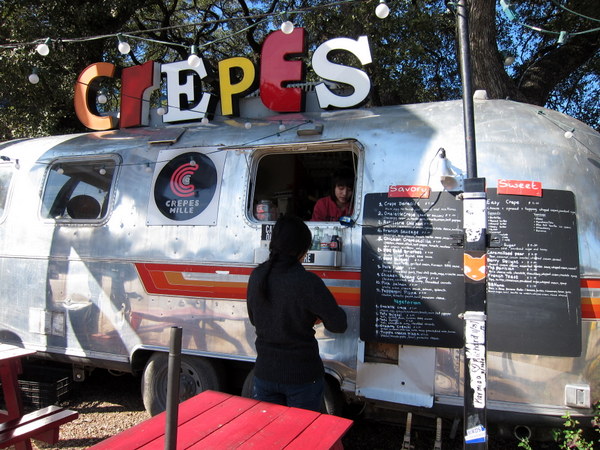 Food truck brunching.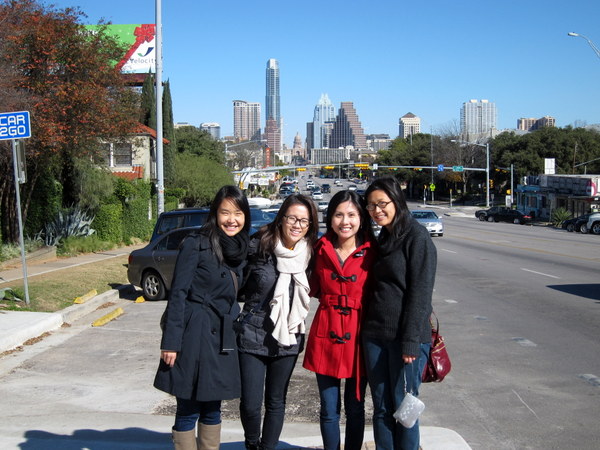 Can't wait to see them again!!
As you can tell, our trips always revolve around eating. And shopping. And taking pictures. 🙂
Do you still hang out with your childhood/grade school friends?