Thank you to all that have voted for me so far! There are only 2 days left of this contest, so please please continue to
VOTE for me (again) today!!

It's time for another big reveal! Yes, Austin had 2 parties for his 1st birthday. One in California and one at home. And I officially want party planning to be my job, I kid, maybe. For this party, I wanted the colors to be bright and fun. They ended up being really similar to his nursery actually, but I guess I am just drawn to grey, green, blue, yellow, orange, chevron and polka dots, haha! We had some of our closest friends come over for a day of food, drinks, and fun! Austin had fun playing with the other kids and eventually warmed up to a few people to let them hold him (still has a bit of stranger anxiety). I spent a lot of time prepping for this event and I just love how it turned out. I had some help from friends and local shops as well. I had a lot of fun with all DIY that went in to it too, especially Austin's matching bowtie with Daddy's tie that I made, the wannabe Sonic Cherry Limeade I made, and Marvin's homemade beer!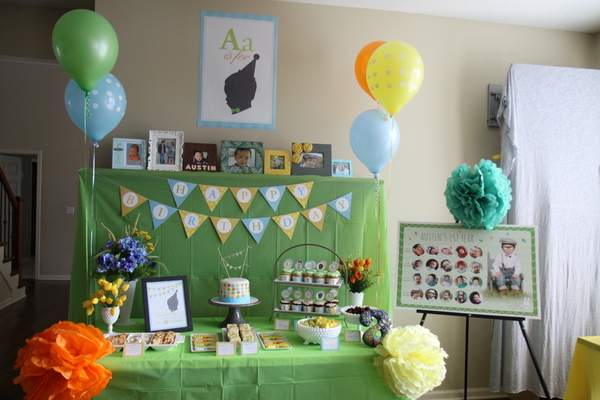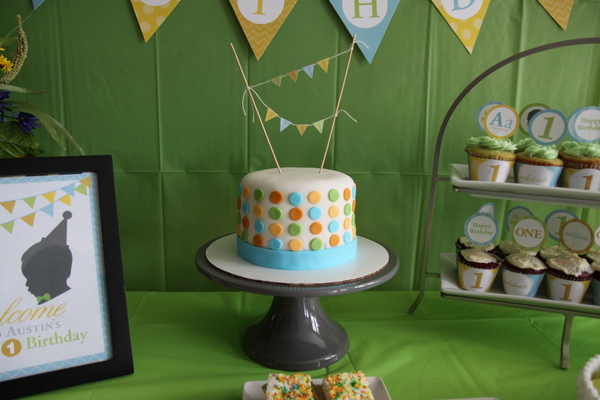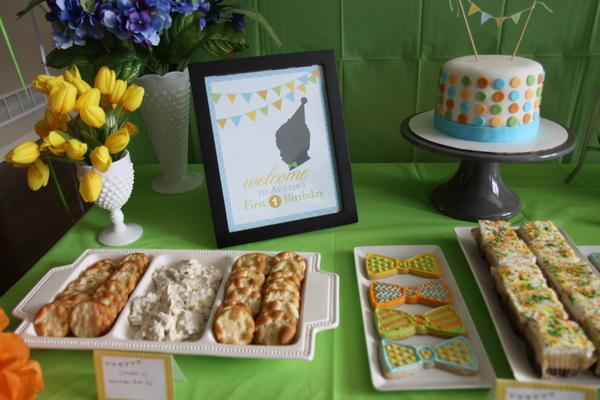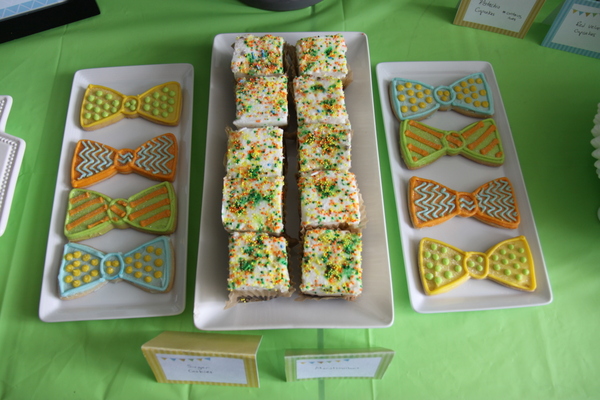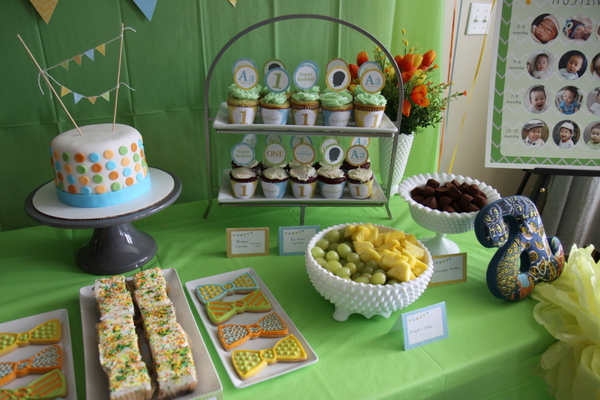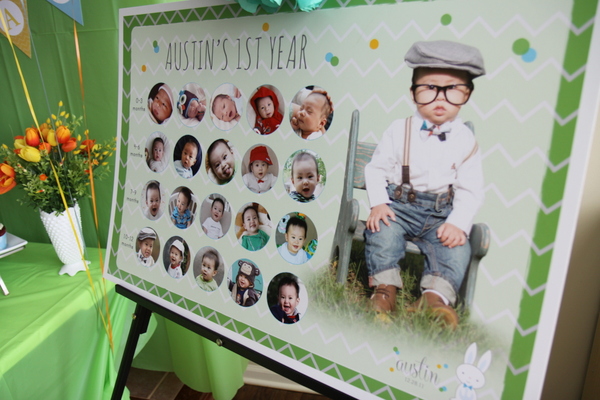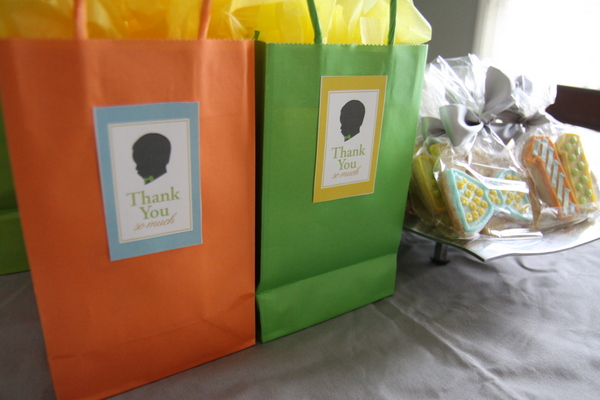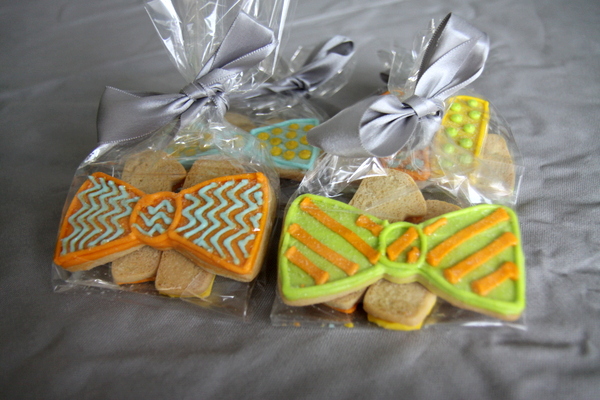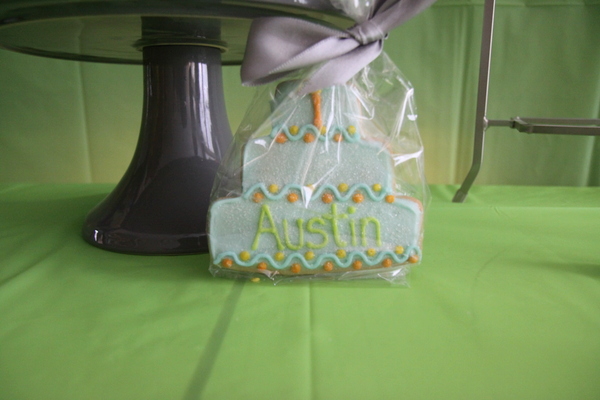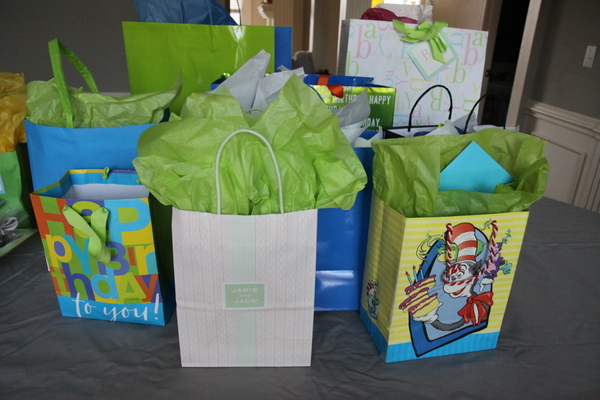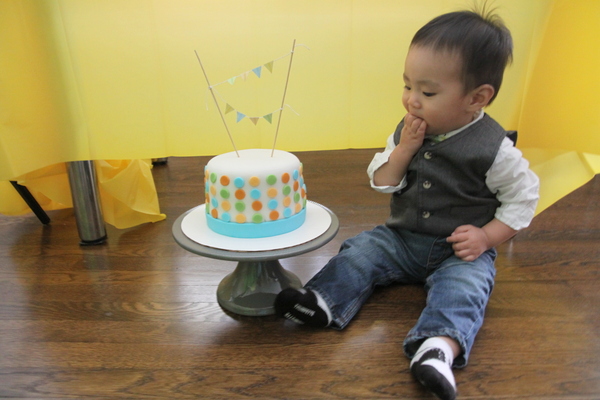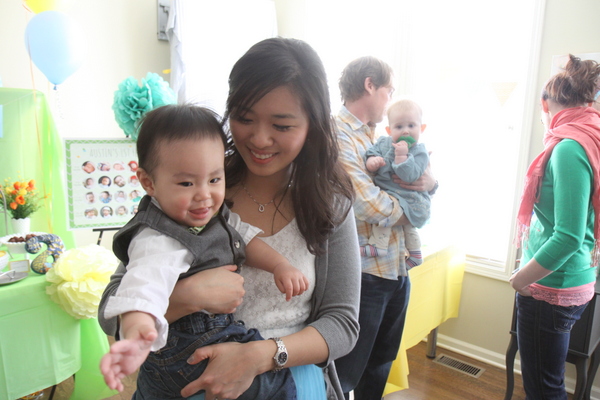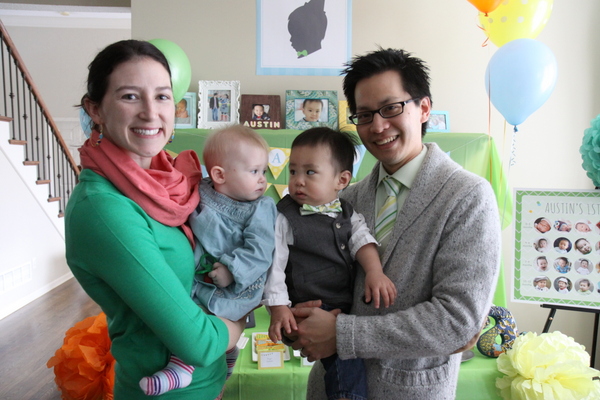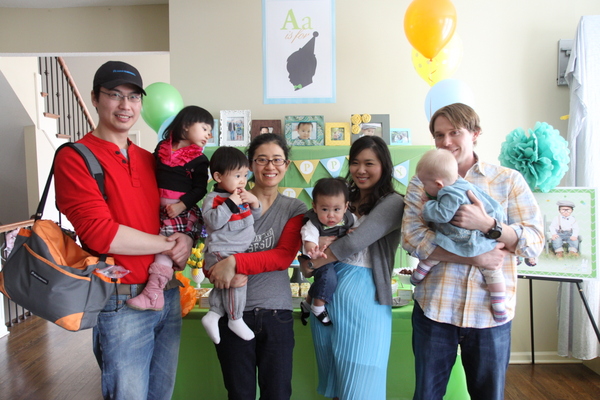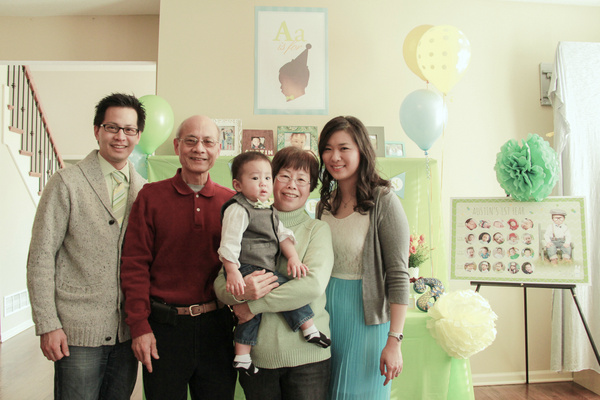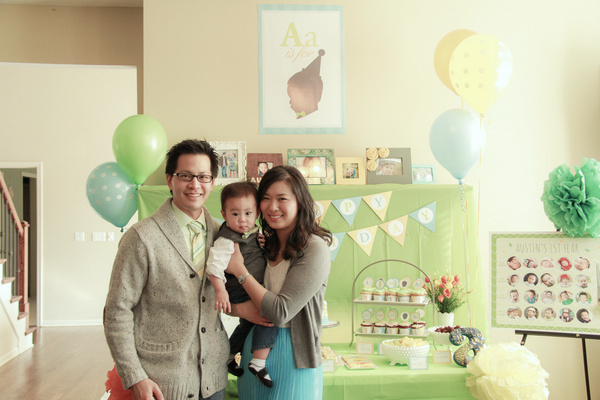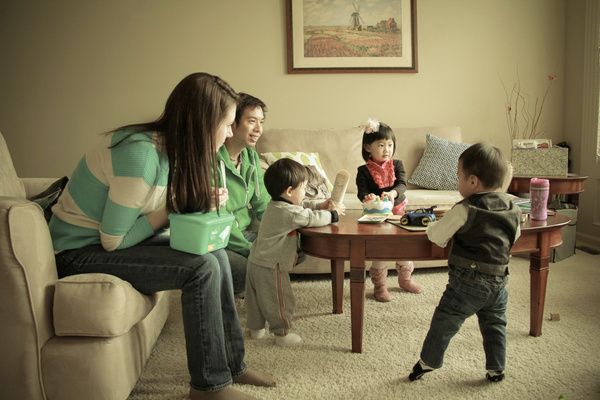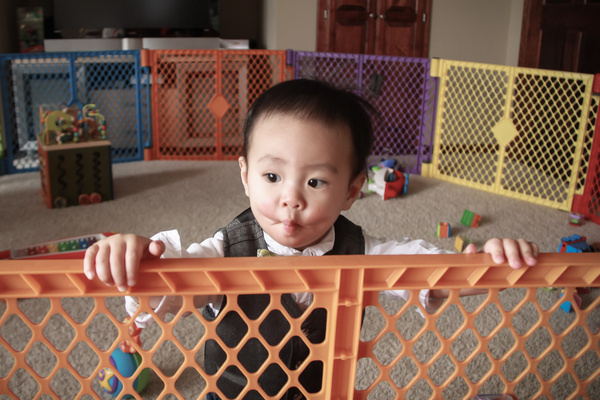 Last 4 photos taken by
Bokeh Story Photos
***Party Details***
Custom DIY Design Package: MayDetails
Memory Board: Dohl Posters and More
White Tableware + Mason Jars: Emmy Ray Designs
Cake Stand: Target
Drink Dispensers: Borrowed from my friend Amy
Flowers: Michael's
Balloons and Tablecloth: Party City
Paper Straws: Shoppe 3130
Pom Poms: DIY by my Mom
Cake: Sew Baked
Cake Bunting: DIY by me
Marshmallows: Tookies
Bowtie, 1, and Cake cookies: Swoon
Pistachio Cupcakes, Red Velvet Cupcakes, Nutella Hot Chocolate, Cherry Limeade: Made by me
Egg Rolls: Made by Marvin's Mom
Beer: Made by Marvin
All other food: Store bought
Just wanted to say THANKS AGAIN for everyone who attended the party, to those who had a hand in helping with it, and for all the wonderful gifts. We're slowly introducing all the new toys, books and clothes to him so it's like he gets something new each week~! And can't believe he already 13 months soon… where did this month go!?