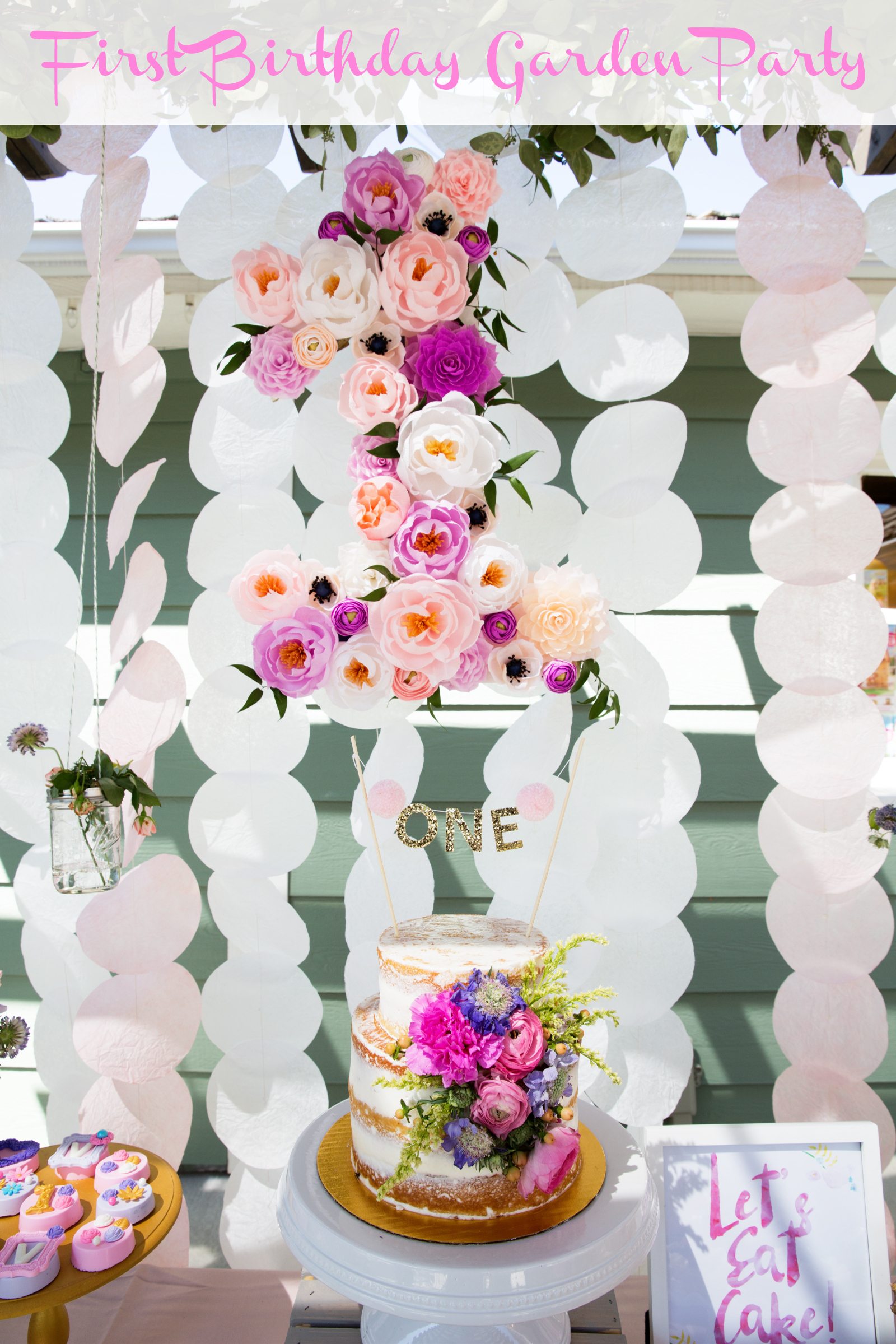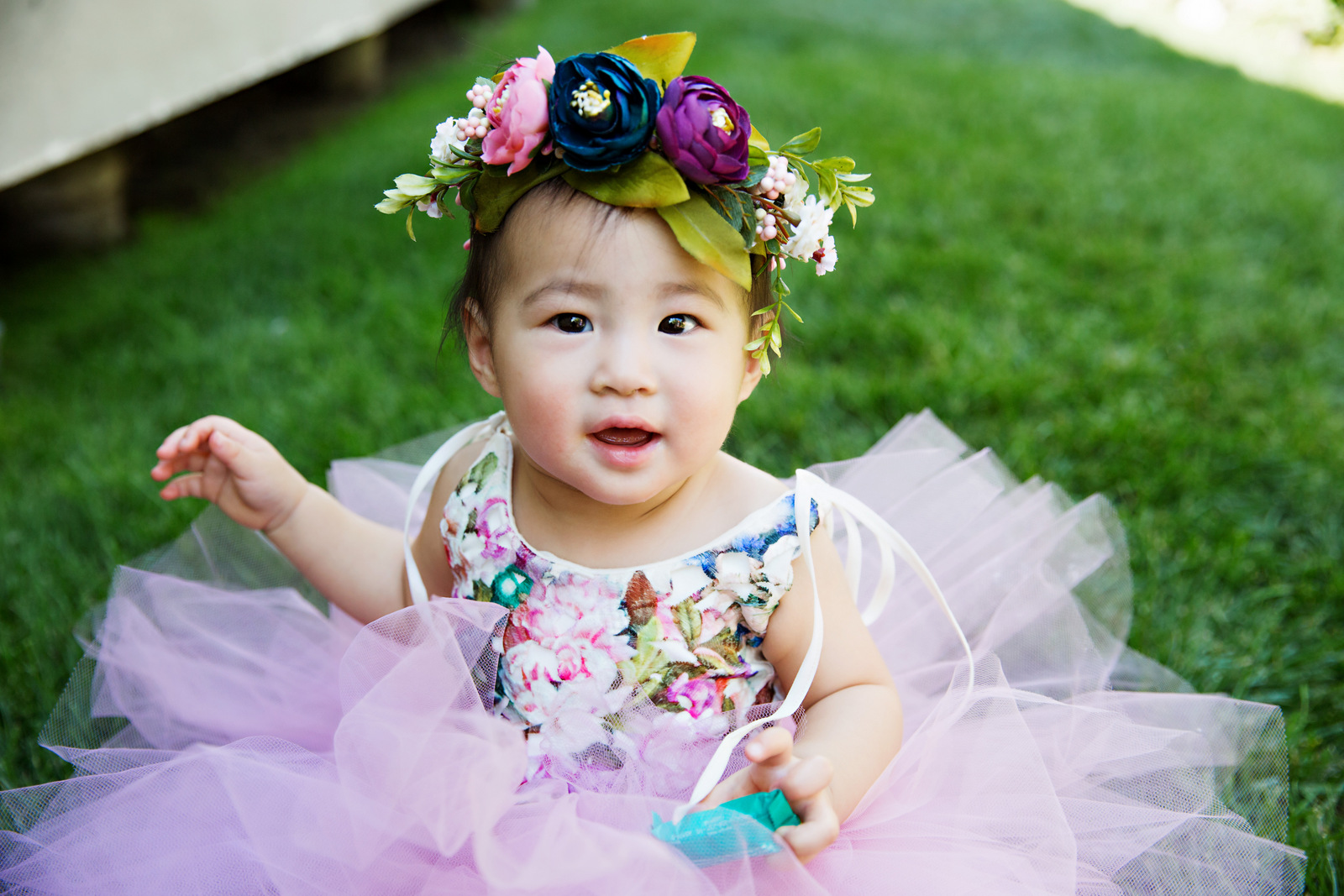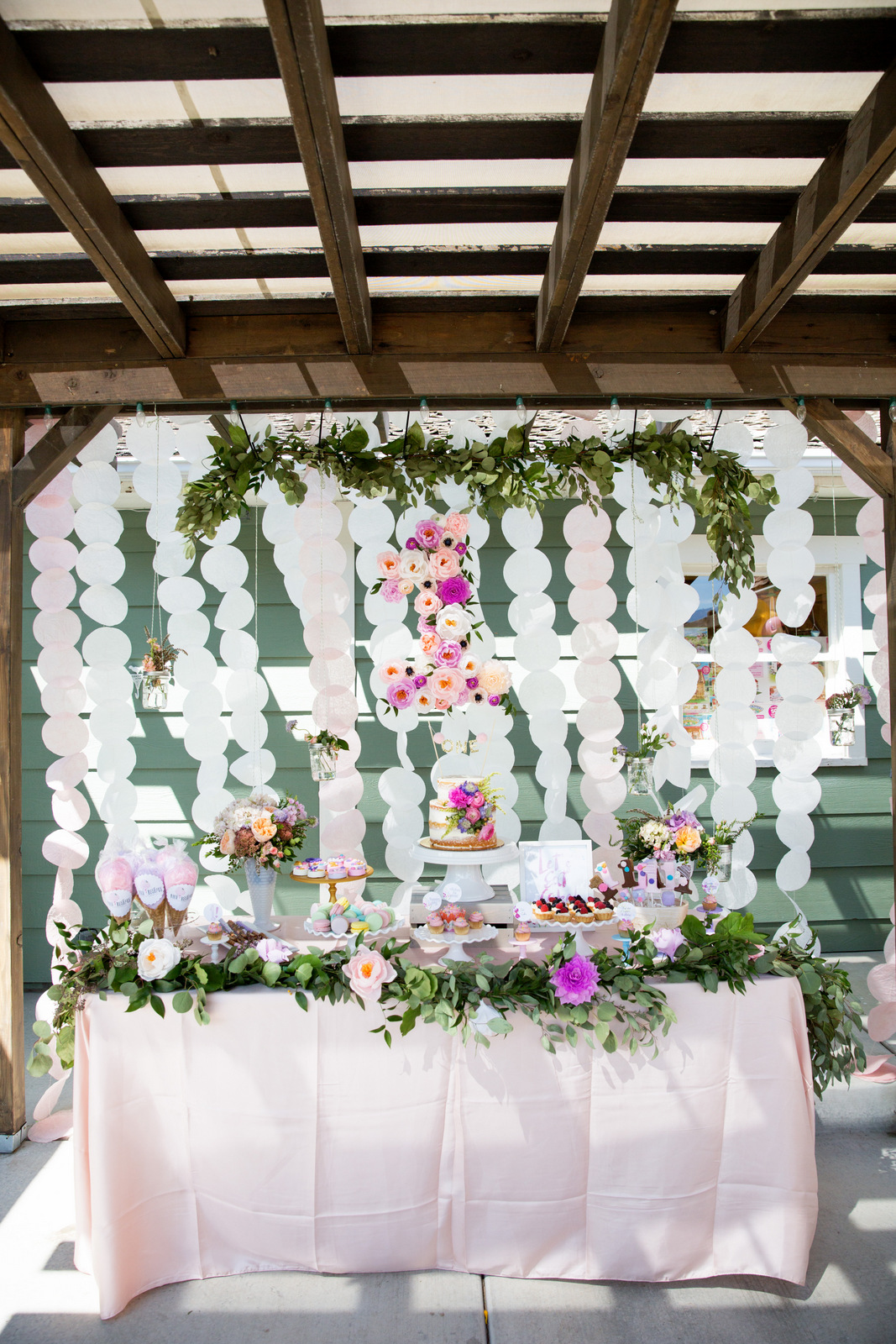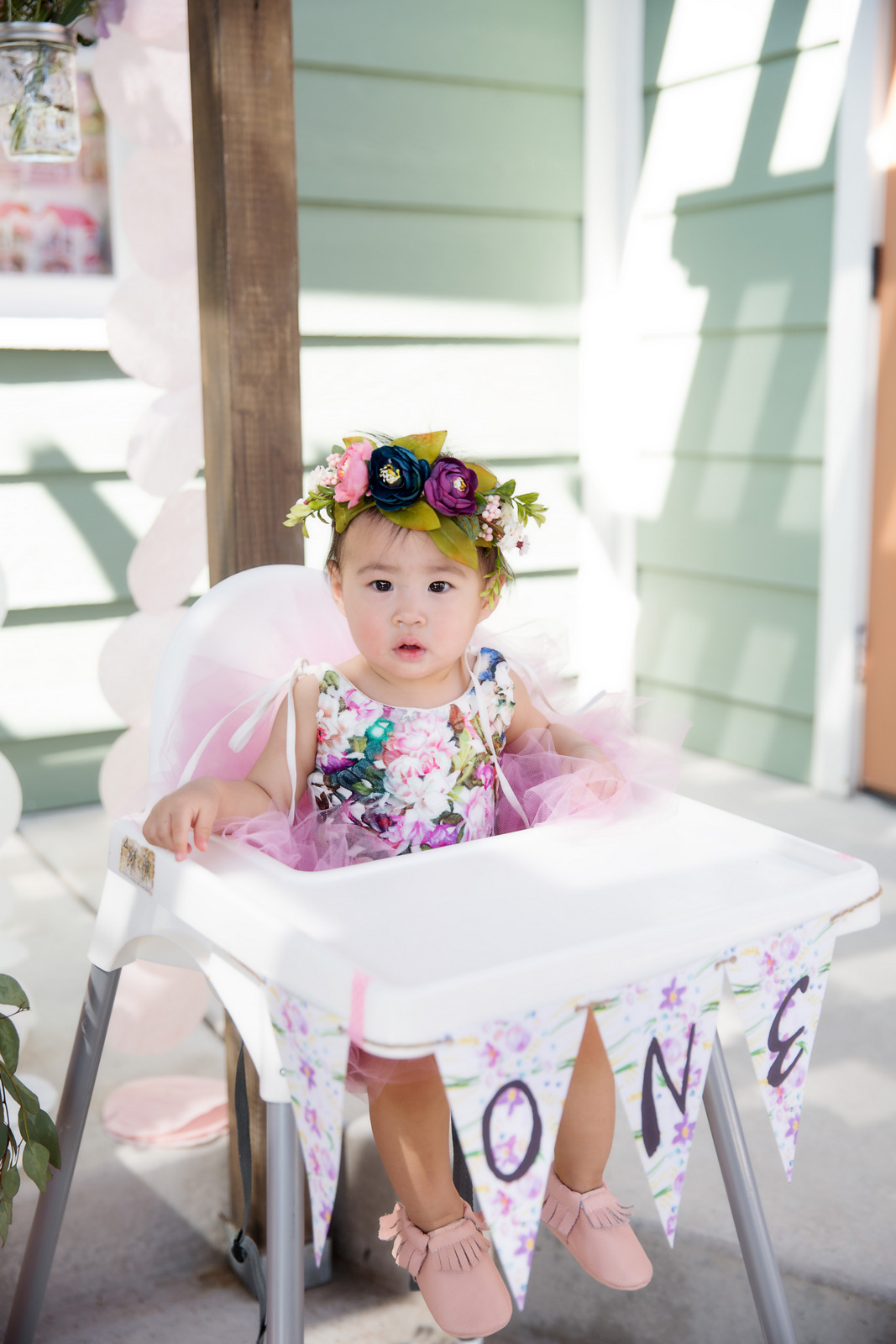 I am so happy to finally share the details of Vivian's garden 1st birthday party! I planned for this party for months and I am so happy with the way it turned out. Because I am obsessed with all things florals, I wanted to do a garden party theme for her that highlighted all sorts of bright and colorful florals. My color palette was pinks and purples, with a dash of blues and golds. I wanted a more bright white vs. a vintage feel because I thought a brighter look would be more fitting for a 1st birthday party!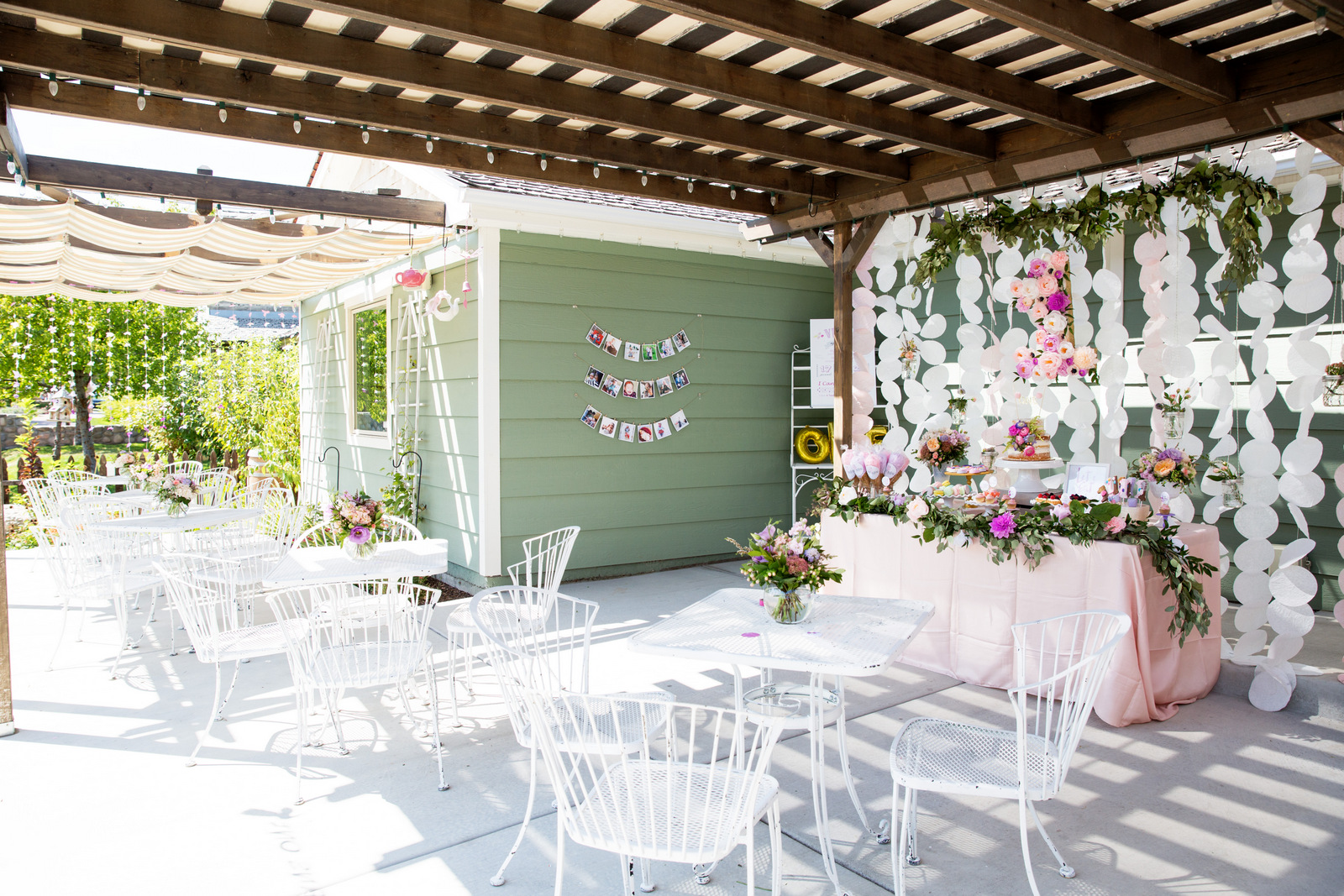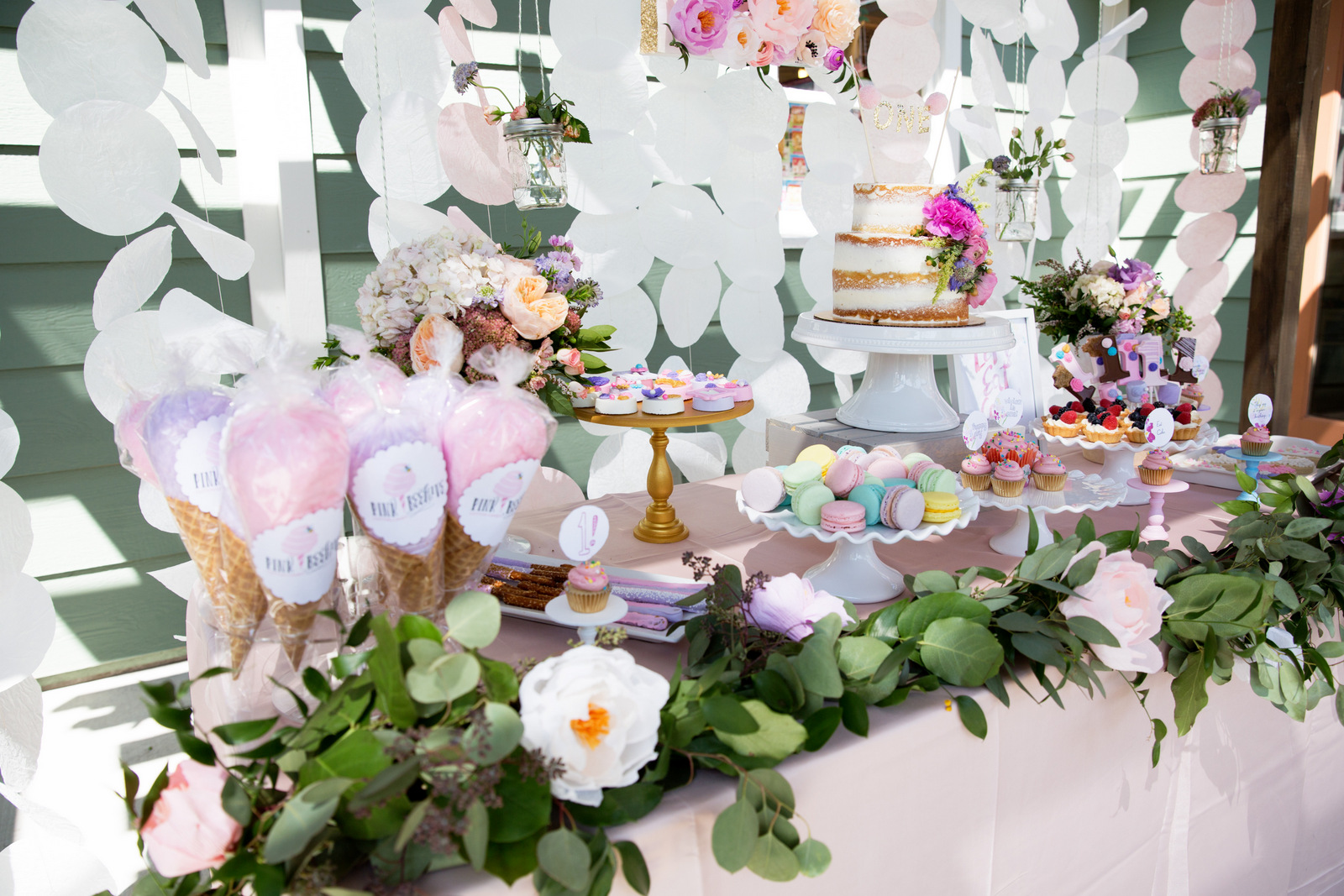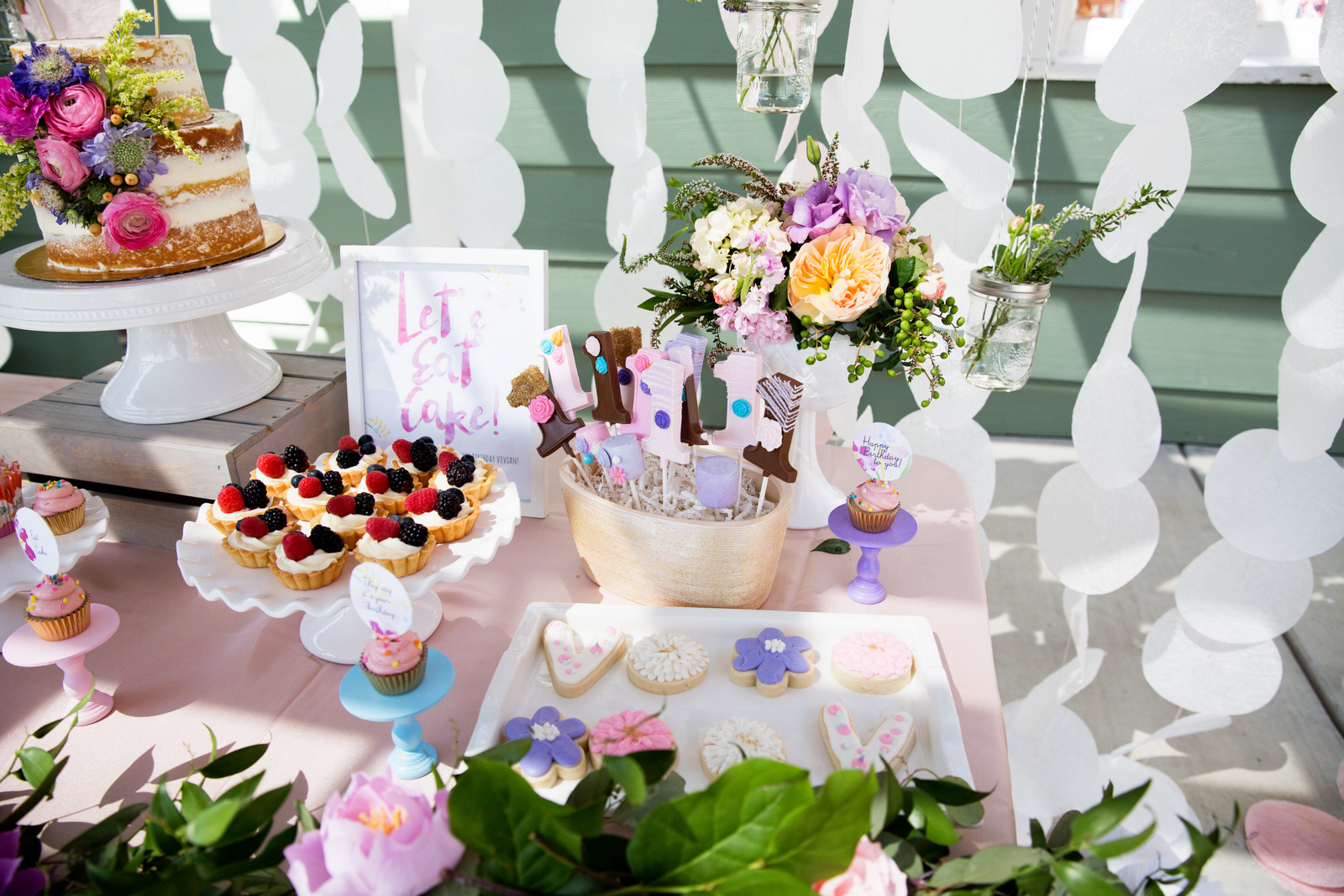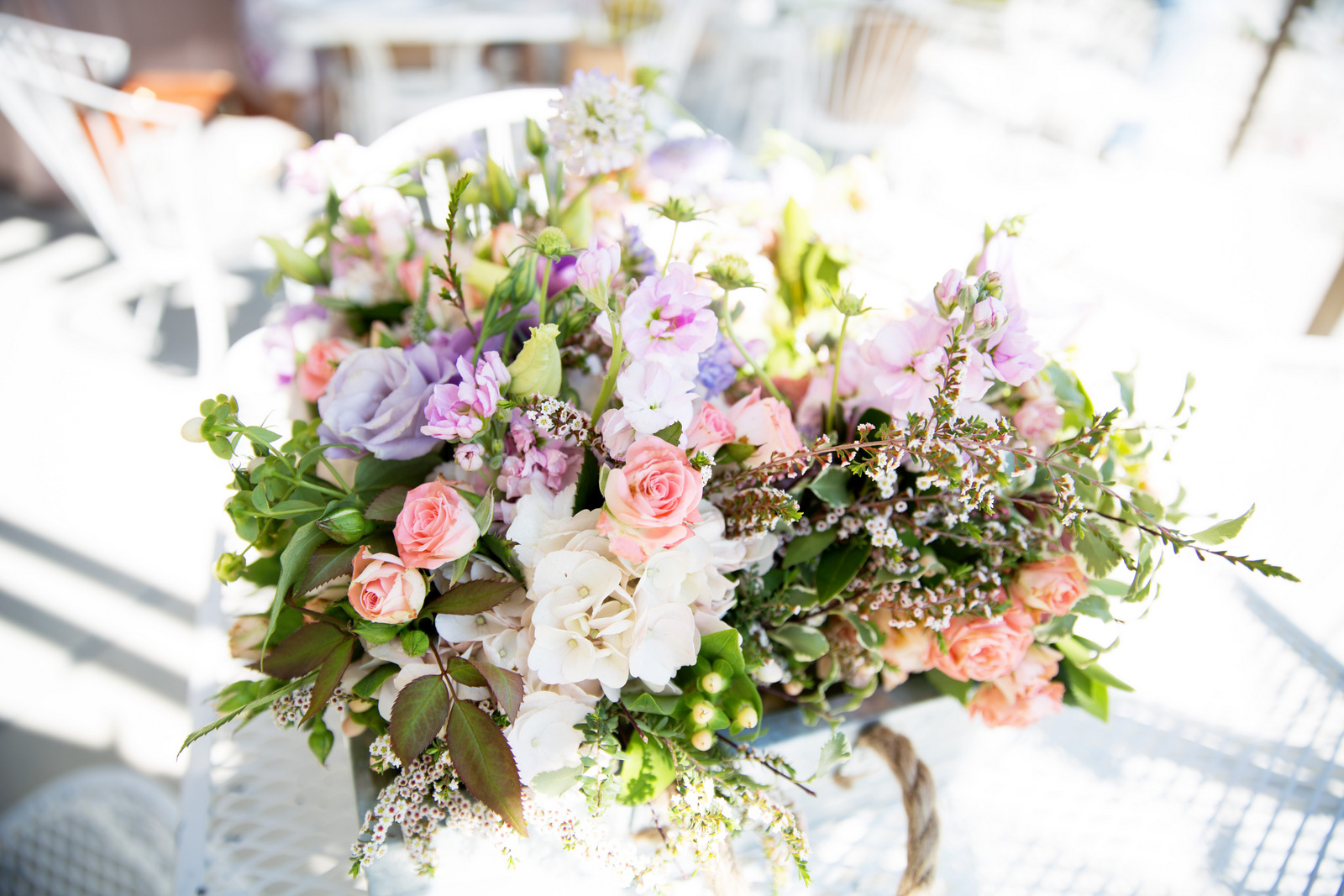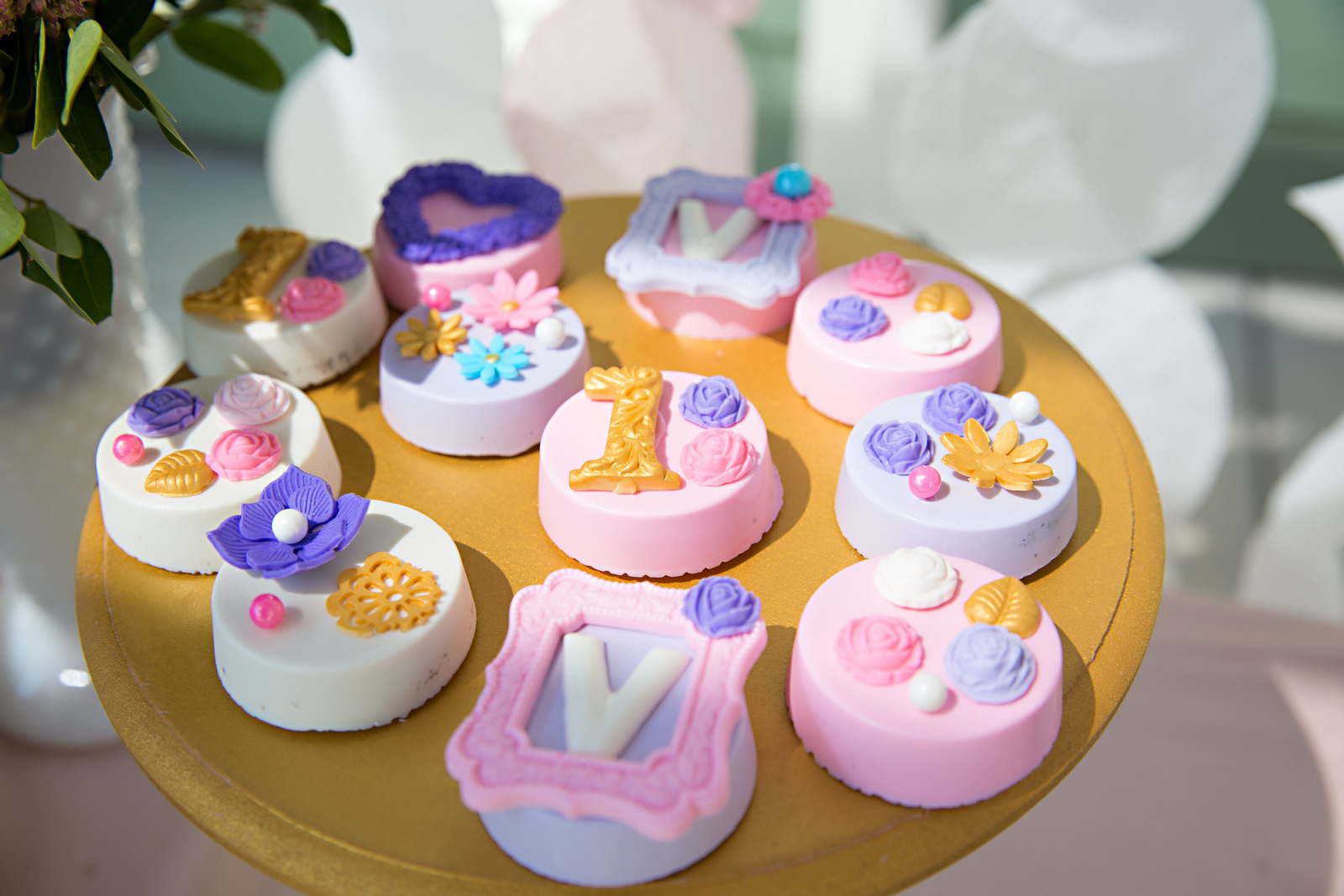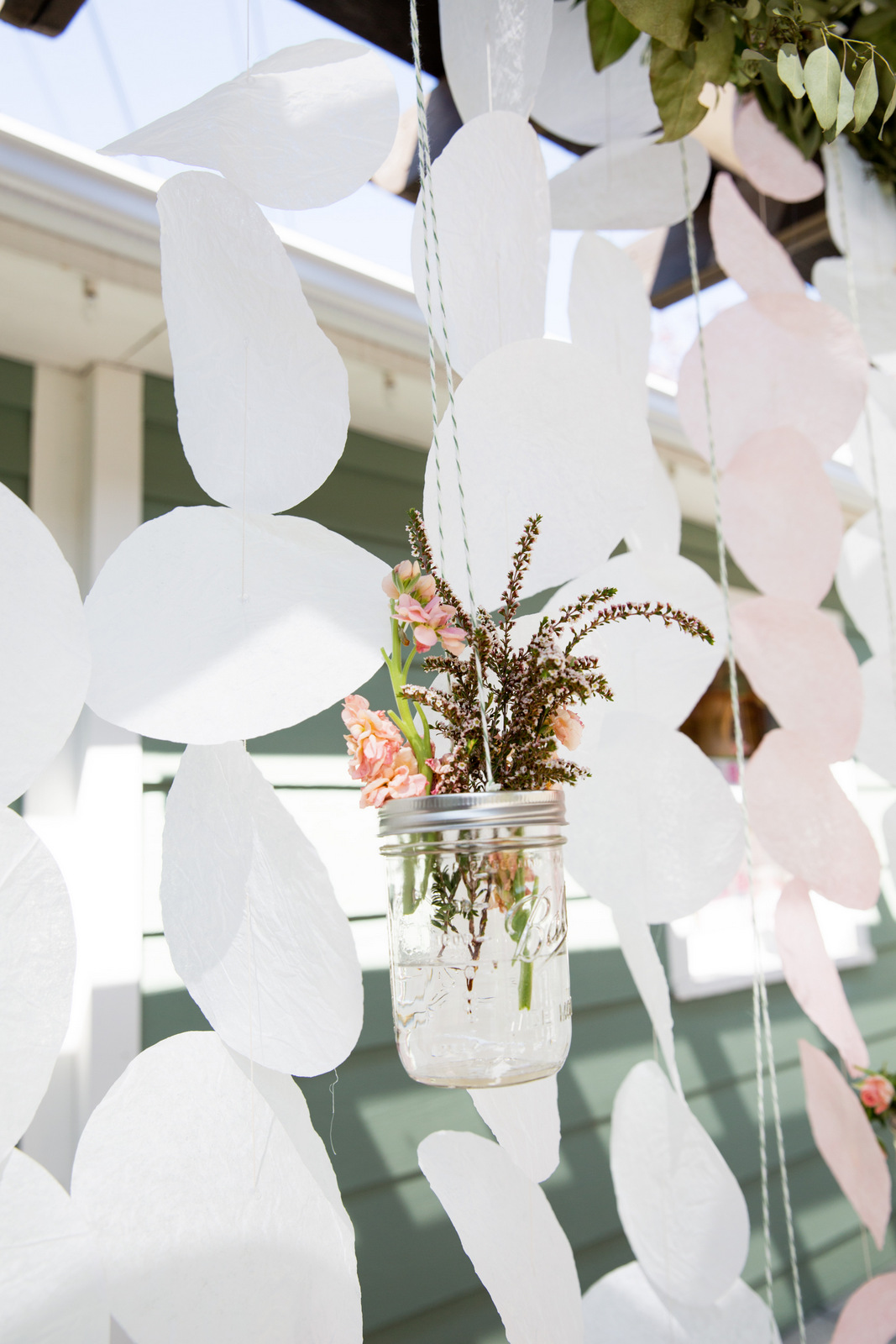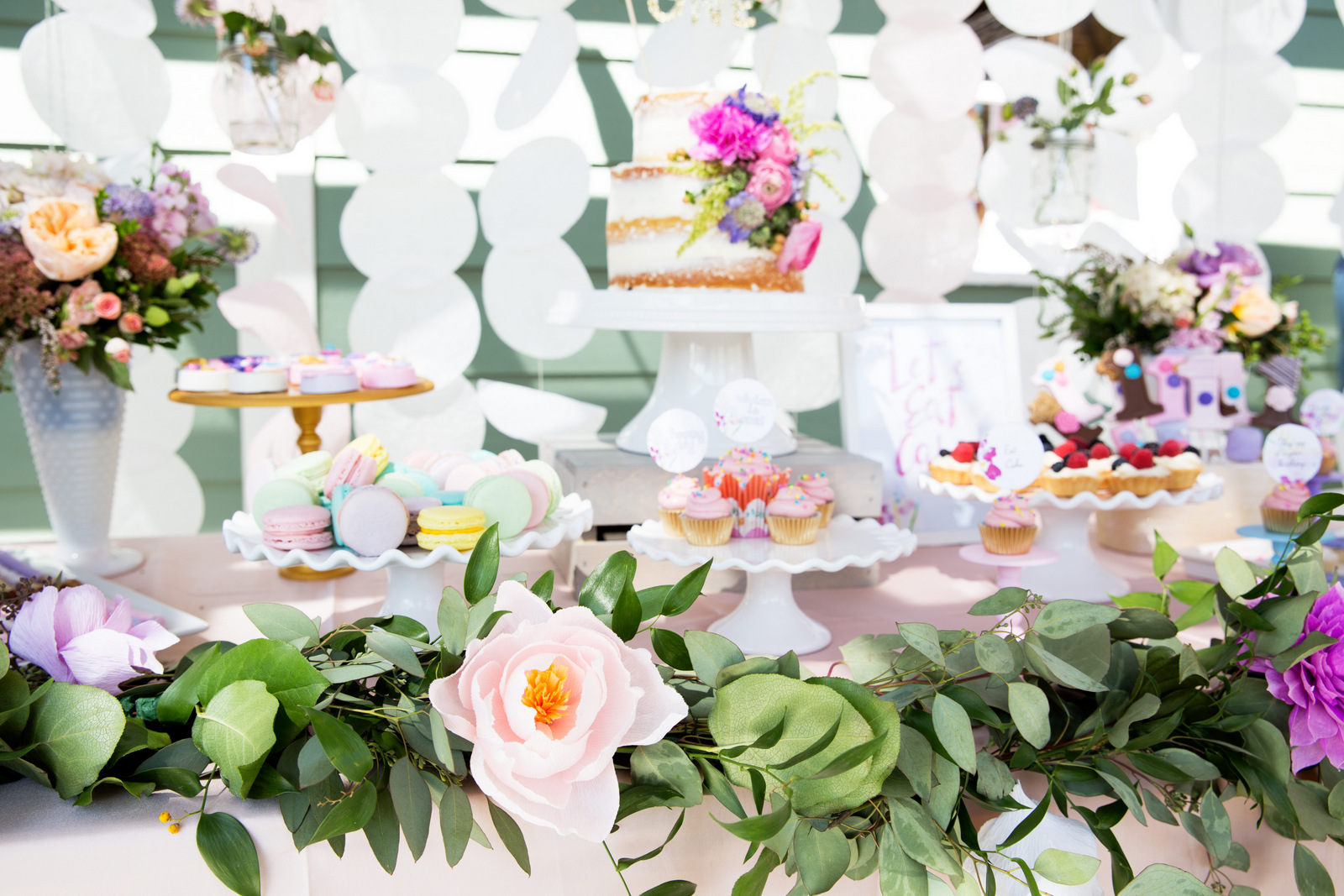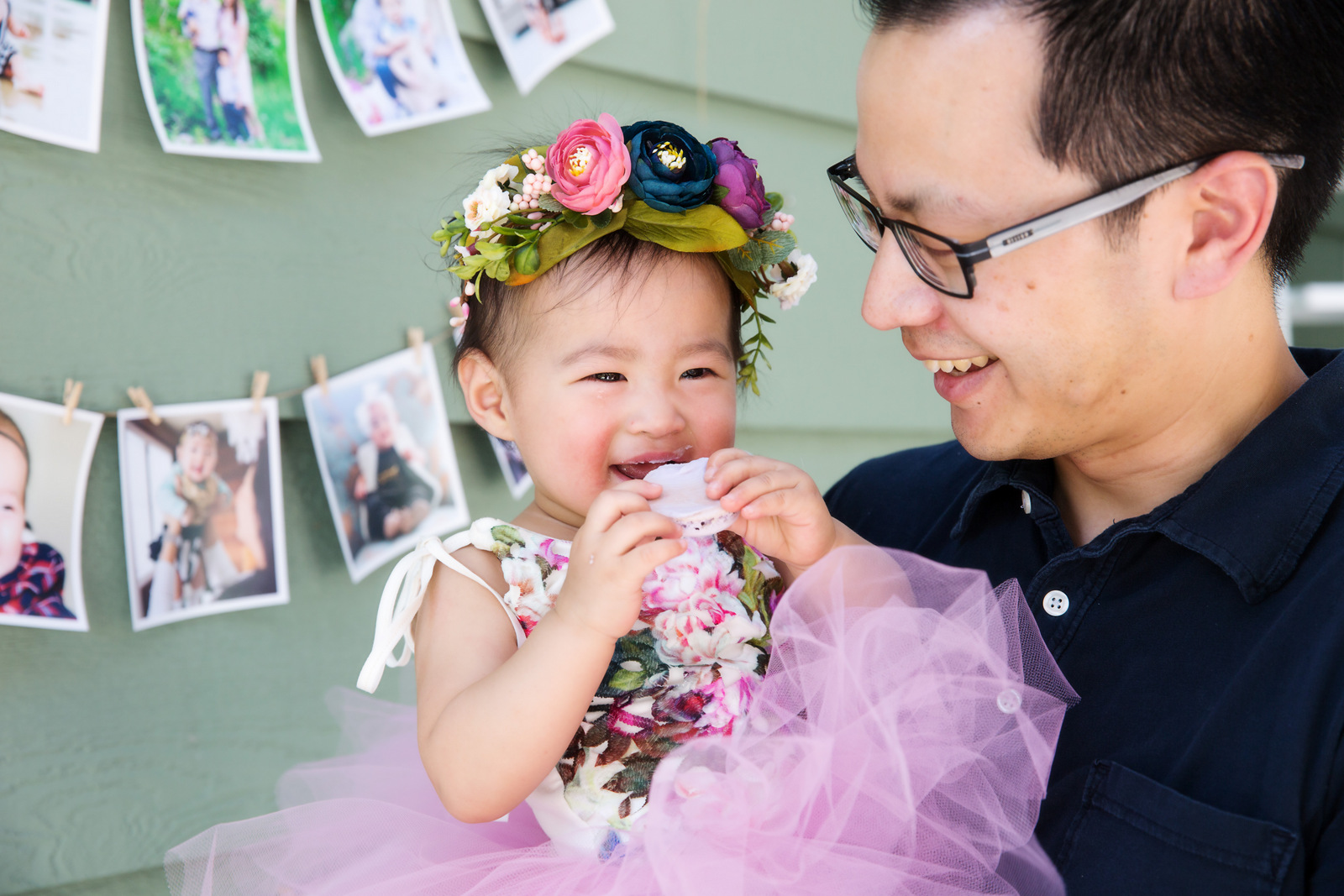 Vivian did so well at her 1st birthday party, she only cried a few times, but it wasn't anything major. She went around and waved "hi" to everyone and participated in all the activity her mama planned for her! 😉 If you remember from her cake smash, she barely dug into the cake so I wasn't sure how she would react to her birthday cupcake. But in true Vivian style, she put her foot up and started digging into it, didn't get super messy, but that was probably for the better anyways!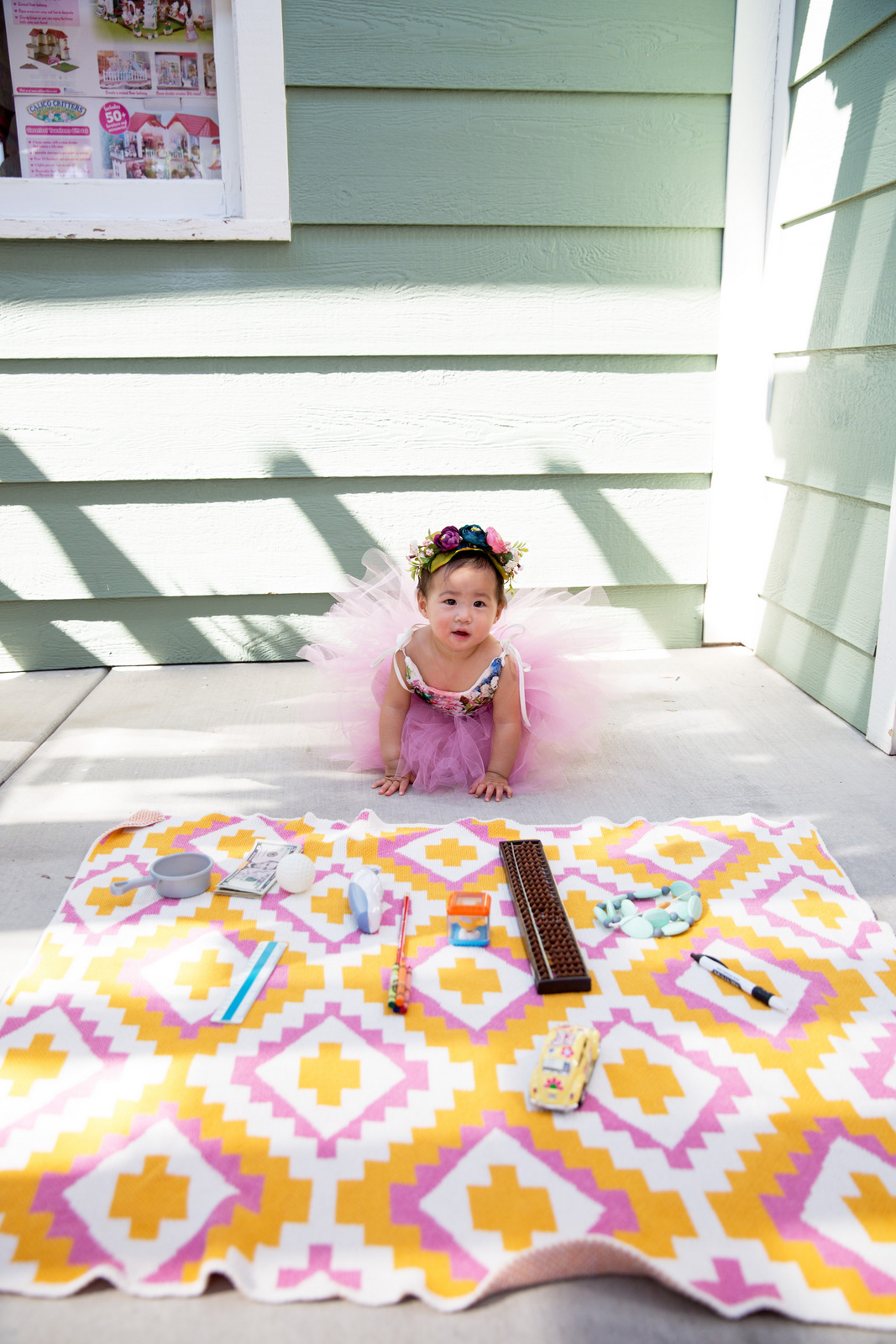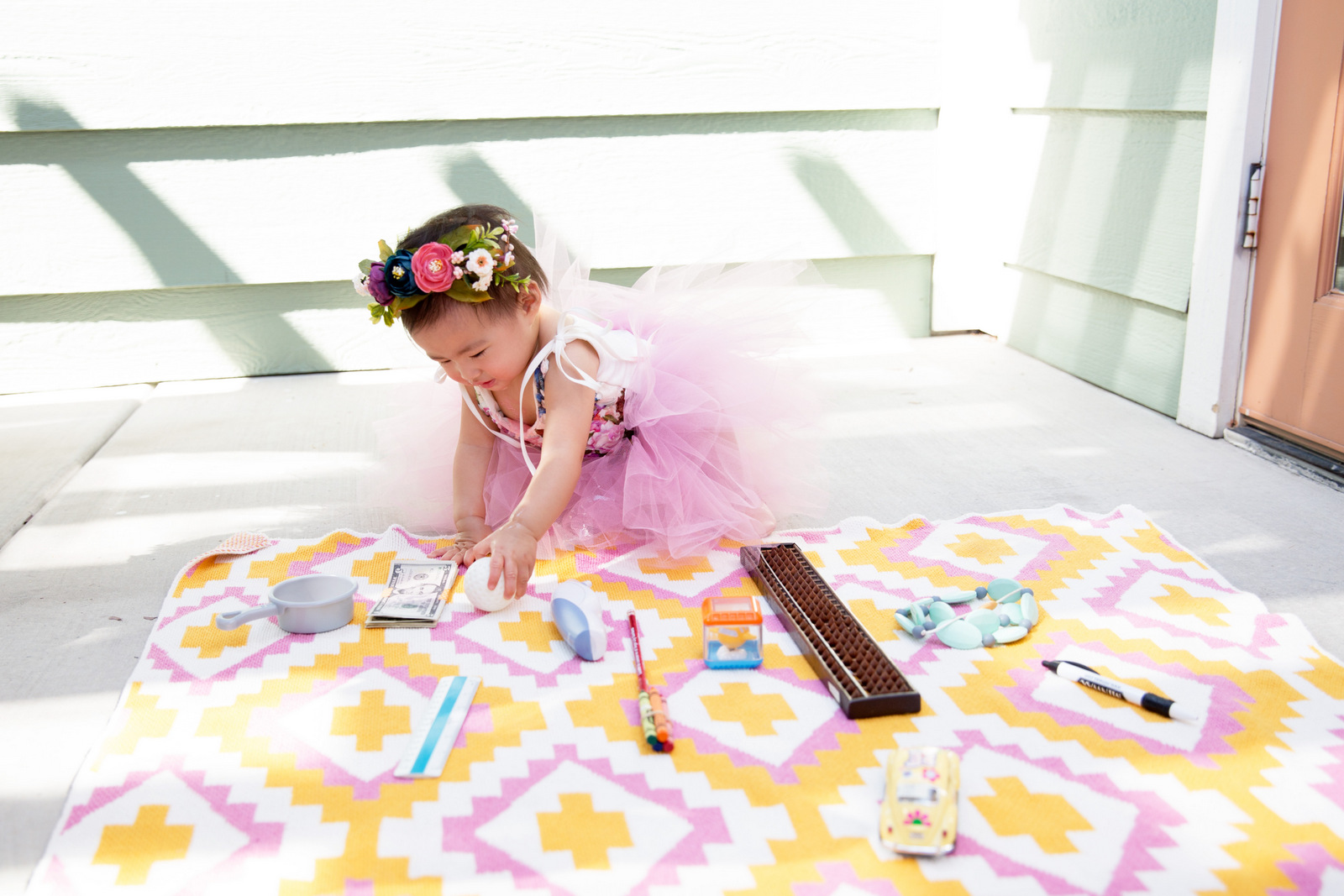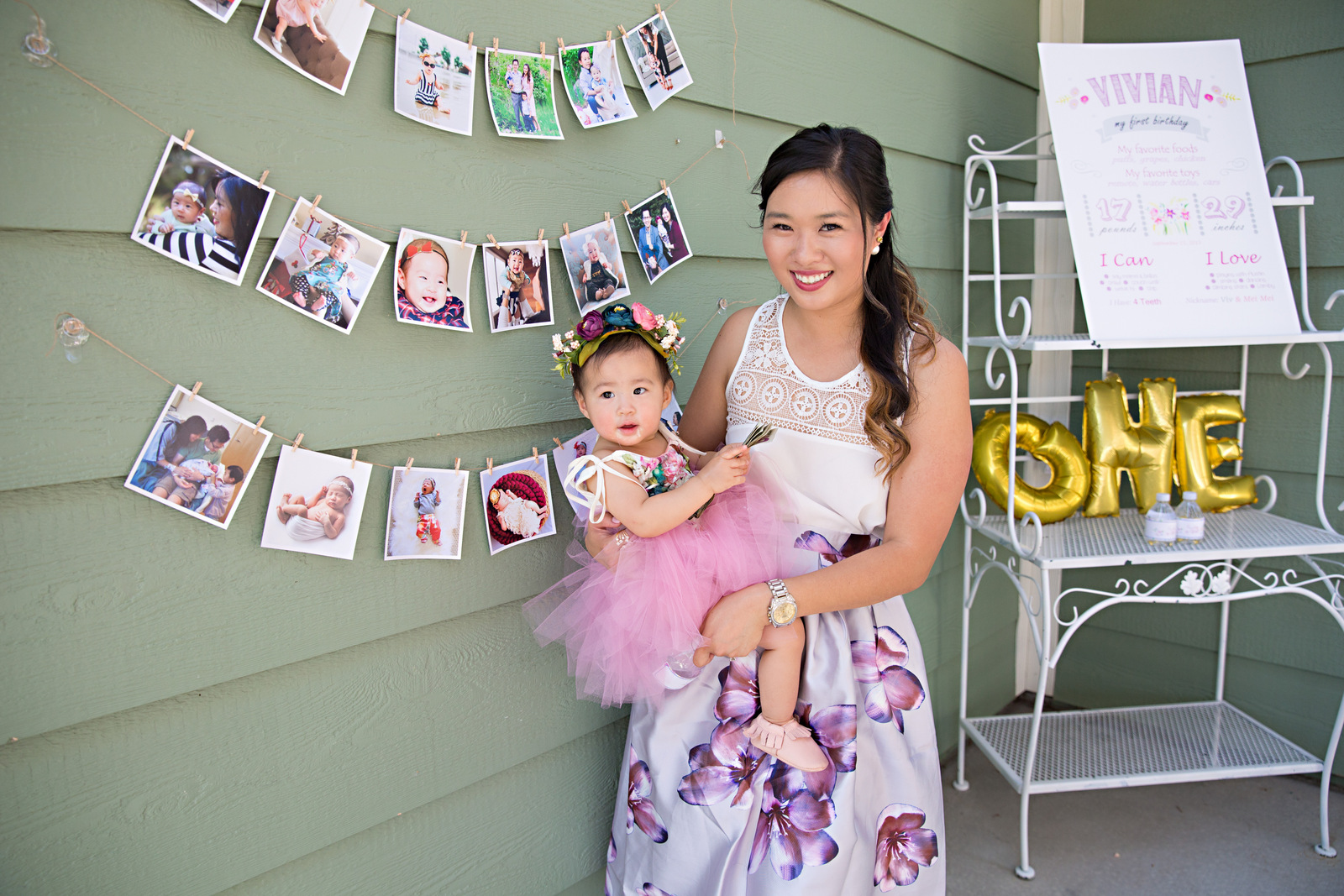 These last few pictures were a little game that we played from a Chinese tradition. Basically what people do is pick some items that relate to certain professions and whatever your baby picks, will determine their future. So for example, a ball would mean an athlete, an abacus means a mathematician, a necklace could mean a fashion designer, etc… so of course my super girly girl picked the BALL first, HEH! And then quickly dropped it and picked up the money, which I take it means she will be pretty well off in her future, or a banker or something! 😉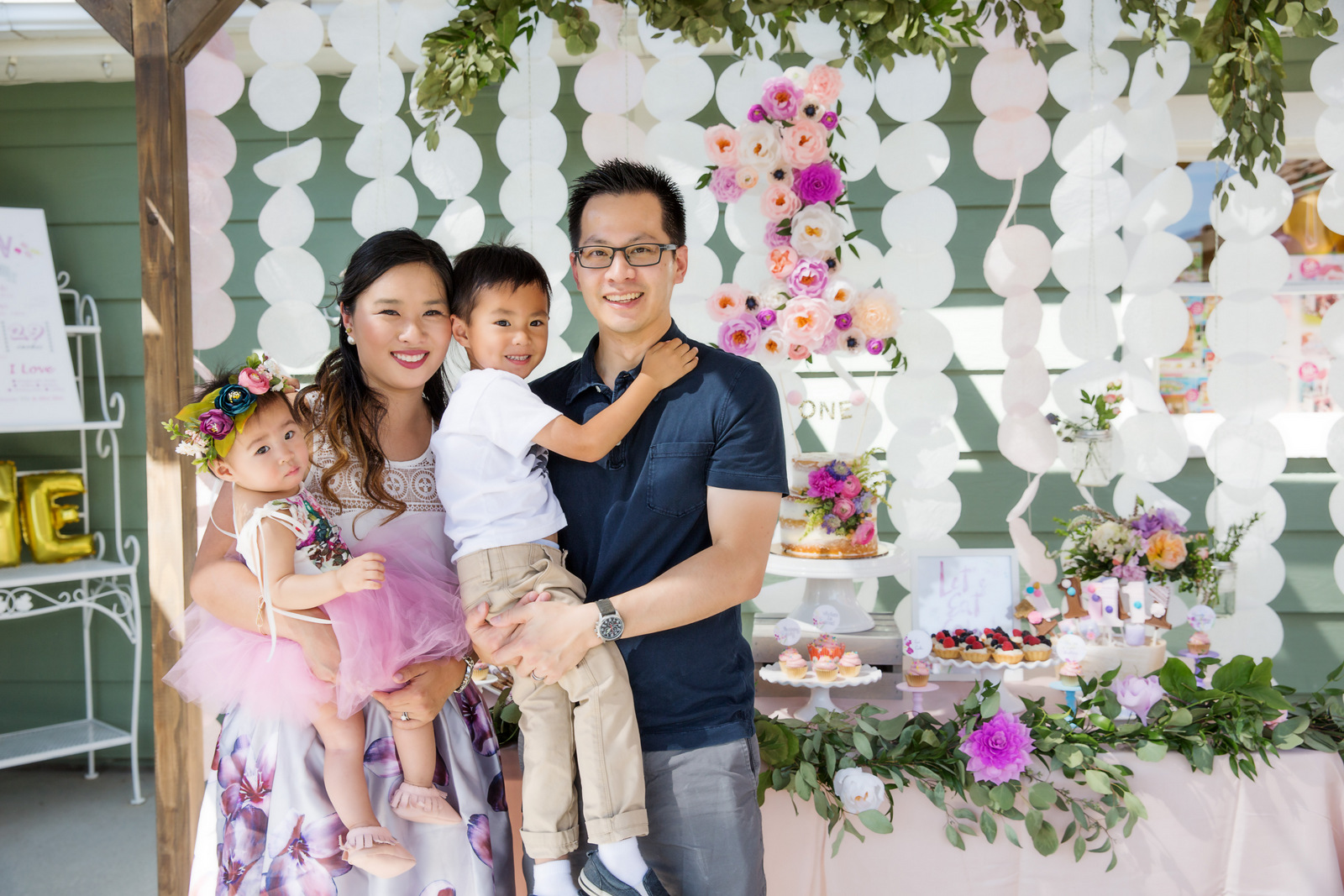 It was a little hot that day of the party, especially for September in Utah, but I couldn't have asked for anything different. Two days later it rained 3 days straight and I am just so happy it didn't rain on her party day!
The party was absolutely perfect and I can't believe my baby girl is already 1 years old and growing! And just want to give a special thanks to everyone that helped with the decor, the food, her outfit, the setup, the take down, the planning, I couldn't have done it without you. 🙂
Party Details:
*Venue: Georgell Doll Shop at Gardner Village
Paper Circle Backdrop: KMHallberg Design
Floral Garlands: KMHallberg Design
Tablecloth: DinDinDecor
*Garlands and Paper Flower "1": The Lovely Ave
*Sugar Cookies: The Fix Utah
*Cotton Candy: Pink Beehive Cotton Candy
*Chocolate Desserts, Pretzels: Summer Time Sweets
*Cake, Fruit Tarts, Macarons, Cupcakes: Sprinkle and Dash
Cake Topper: Little Dovie
Vivian Turns One Garland: Little Dovie
*Fresh Flowers: La Belle Fleur
*Birthday Chalkboard: Pearl Pear Designs
*Party In A Box paper designs: Happy Confetti
*Floral Design: Canary Jane
*5×5 Instagram Prints: Pro Digital Photos
ONE Gold Balloons: It's My Perfect Party
*Vendor based in/around Salt Lake City, UT (although many do ship their items)
Vivian's outfit:
Headband (custom): Czarina's Project
Dress: Wrare Doll
Shoes: Love Winnie James
Photography by Diana Putnam Photography
Shop the post: