Let's meet the victims… two mini quiche…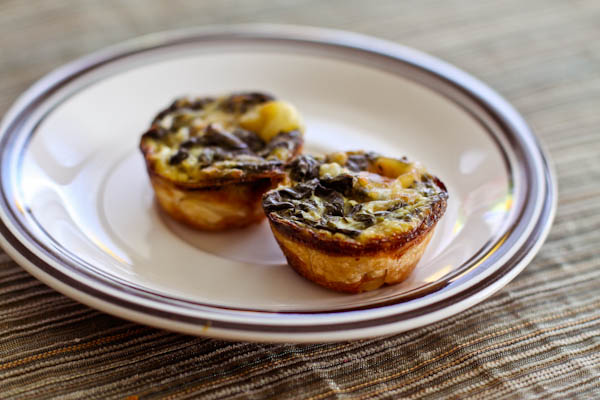 Toes curled and the match is about to begin.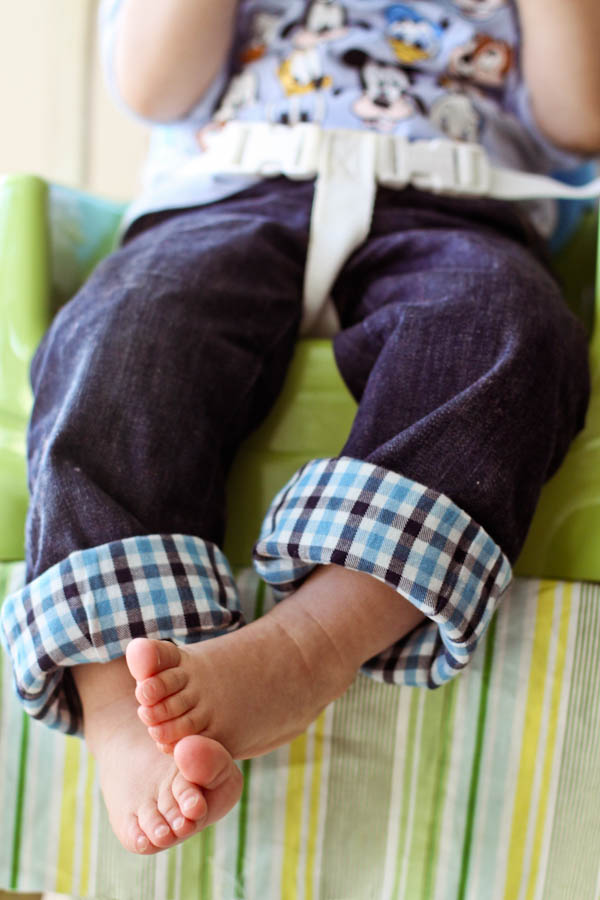 And here goes quiche #1!
Mmmm soo warm and tasty!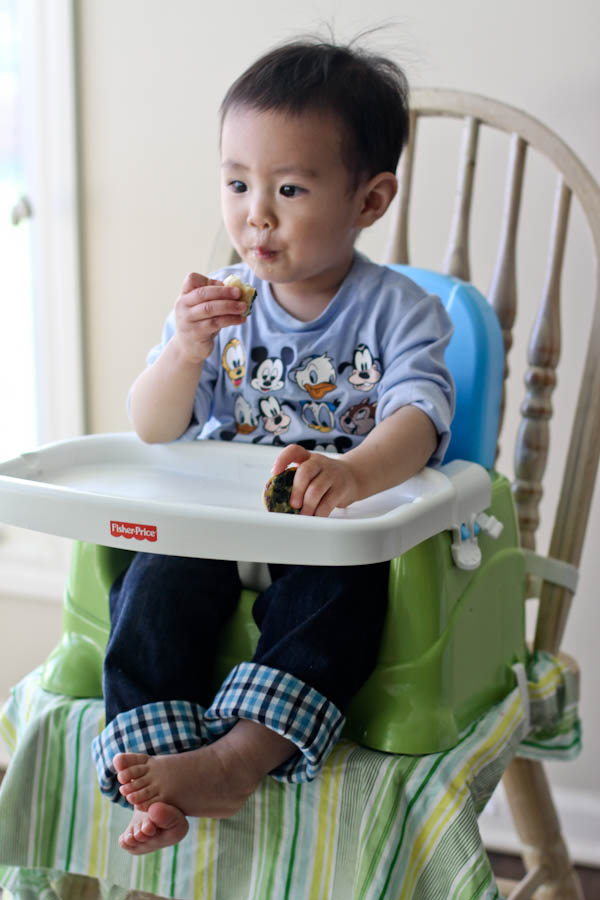 Less than 1 minute and quiche #1 is devoured, on to quiche #2.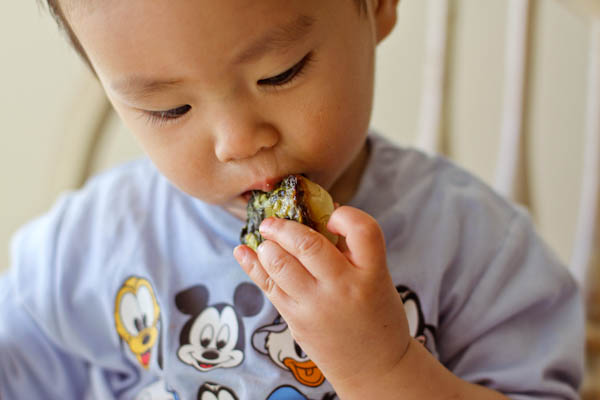 Oh sorry, did you want some??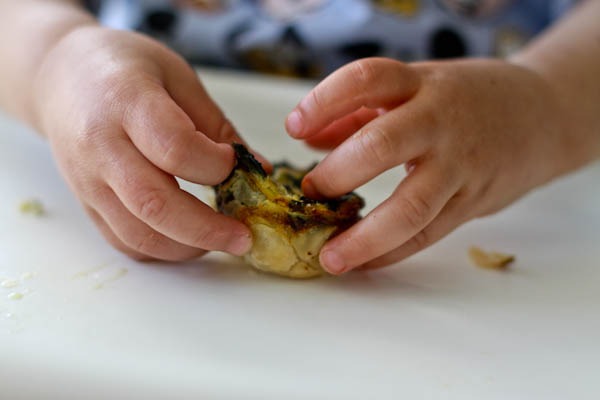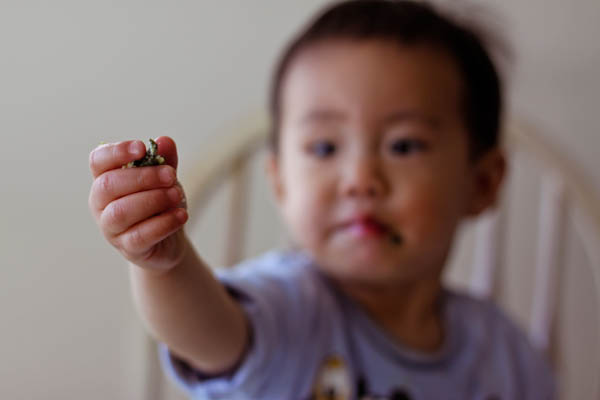 Too bad… it's all MINE!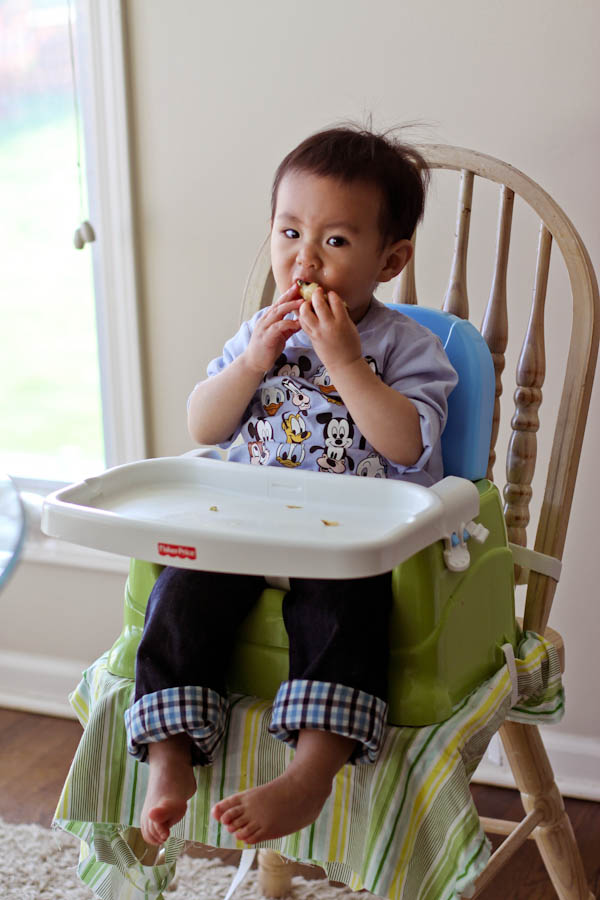 What's next on the menu, Mommy?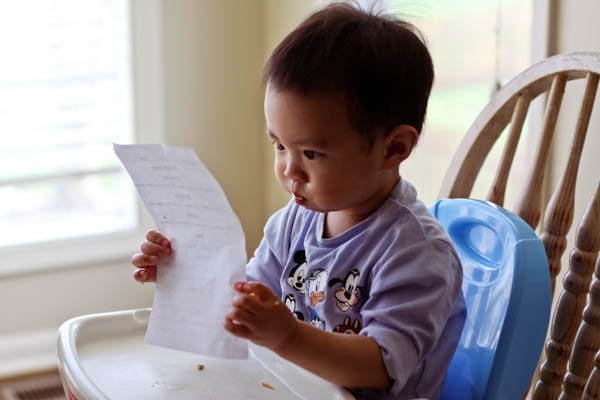 Mini Spinach Quiche
adapted from Fix It & Freeze It / Heat It & Eat It – makes 4 dozen!
Ingredients:
1 package pie crust
2 Tbsp butter
1 small onion
1/4 cup fresh parsley, chopped
1 (10 oz) package spinach, chopped
1 Tbsp Worcestershire sauce
1 tsp salt
1/2 tsp pepper
3 eggs
1/4 cup milk
1 cup shredded cheese (any kind, Swiss, cheddar, etc.)
Directions:
1. Preheat oven to 350 degrees. Roll pie crust out into a 12-inch square and cut the square into 24 pieces.
2. Shape each piece into a ball and press into a mini muffin tin.
3. Melt butter in skillet over medium heat. Add onions, parsley and cook until onions are tender. Add spinach, cook 2 minutes. Stir in Worcestershire, salt, and pepper. Set aside.
4. Whisk together eggs and milk, stir in cheese. Add this mixture into spinach mixture.
5. Spoon into muffin tins with the pie crust in it.
6. Bake at 350 degrees for 30-35 minutes.
Hope your little one enjoys them as much as Austin does! 🙂