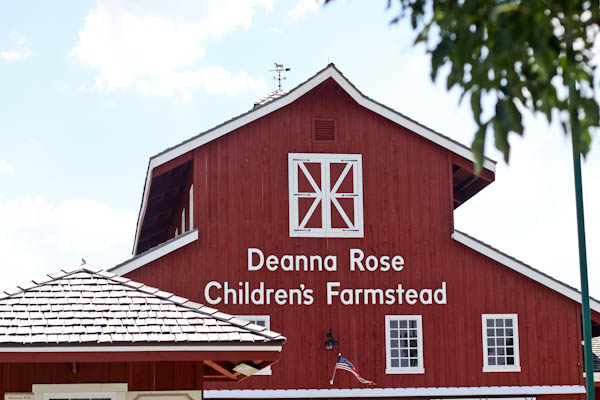 A couple weekends ago, we were invited to a friend's daughter's 1st birthday party!  We were so happy to be invited, especially since this party was to be hosted at one of our fave local farms that we've only been to a handful of times.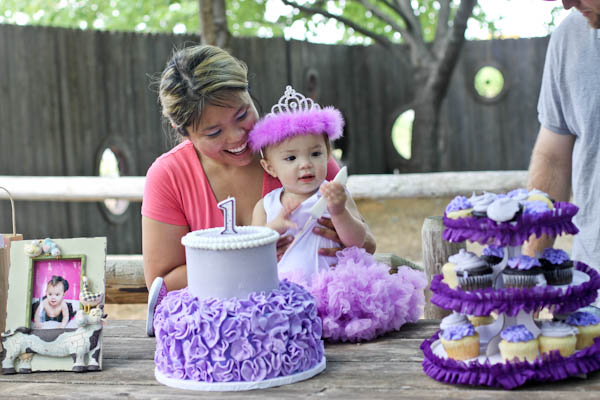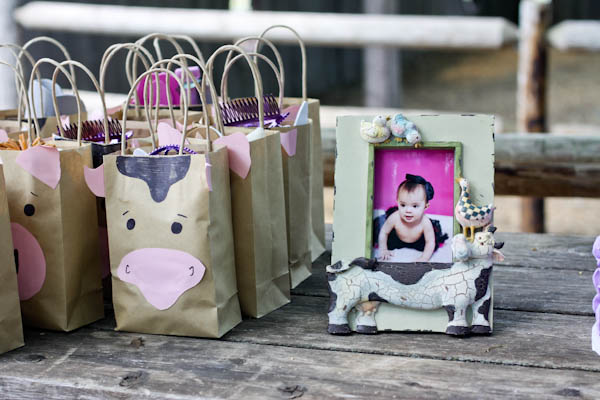 The birthday princess, all dressed up in purple and in a matching dress to her cake. How adorable is she? Purple and farm themed decor, so perfect for a princess farm party!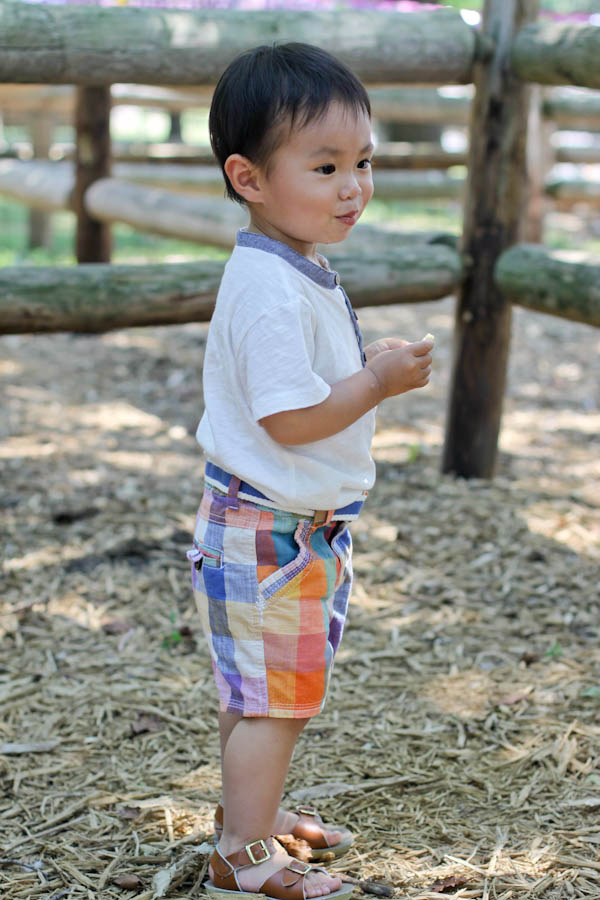 My little man.  Dressed in Zara, Old Navy and Saltwater Sandals, in case you were wondering. This smile/smirk melts my heart.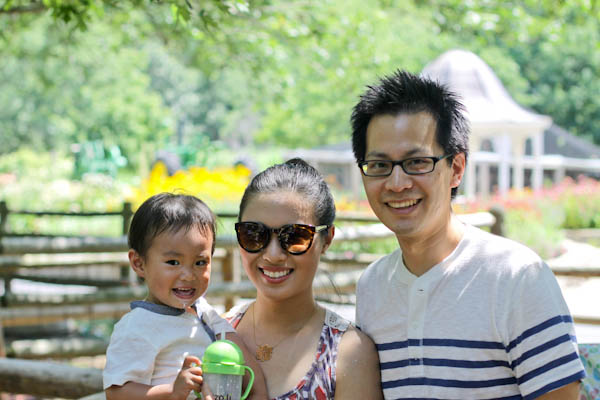 Our little family of 3. I love these boys, immensely.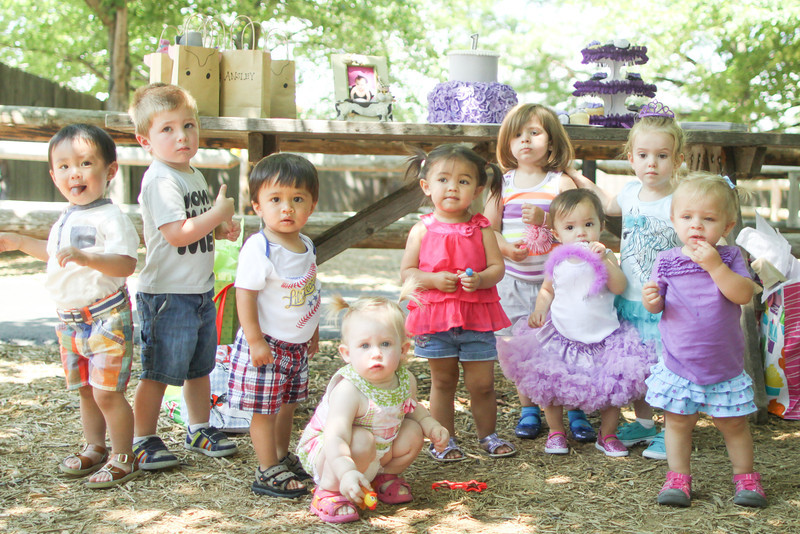 It took several tries, but Sengerson, the talented photographer and Momma of birthday girl got a pic of all the kids in it!  Or course, Austin was the most uncooperative one, you can see he is about ready to run off, and 5 seconds later that's exactly what he did…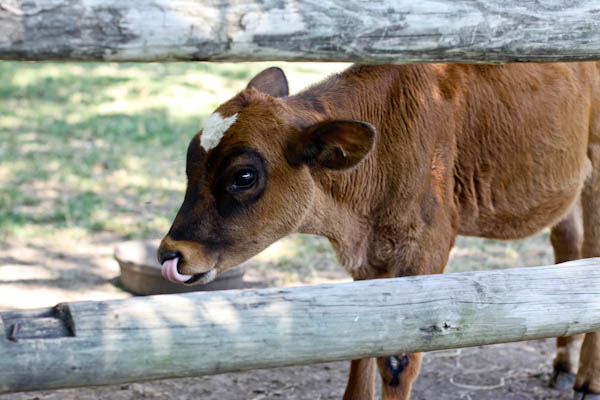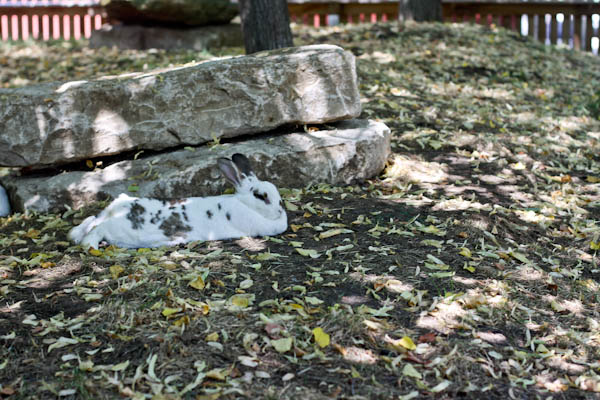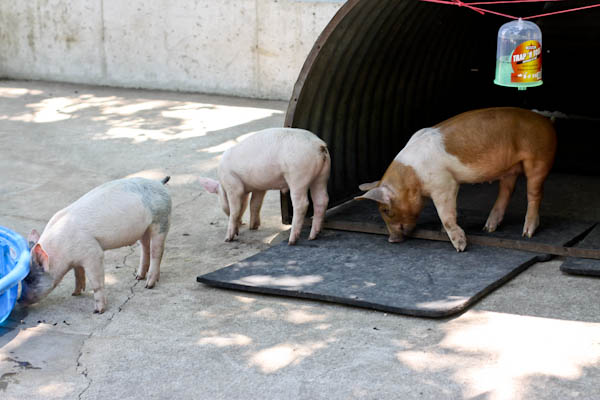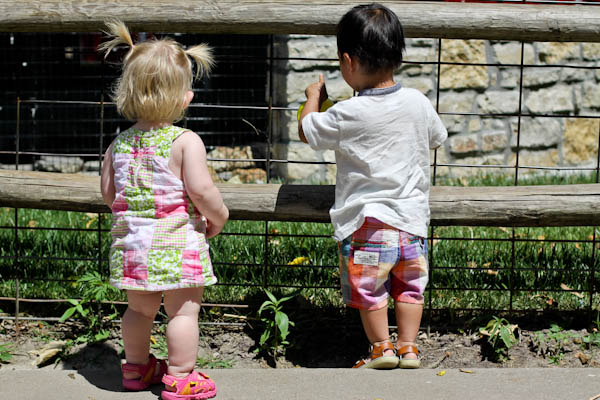 Look Maddy!  It's a cow, a bunny, a pig, I'm not sure what it is, but look look?!  At least I think that's what Austin was babbling about.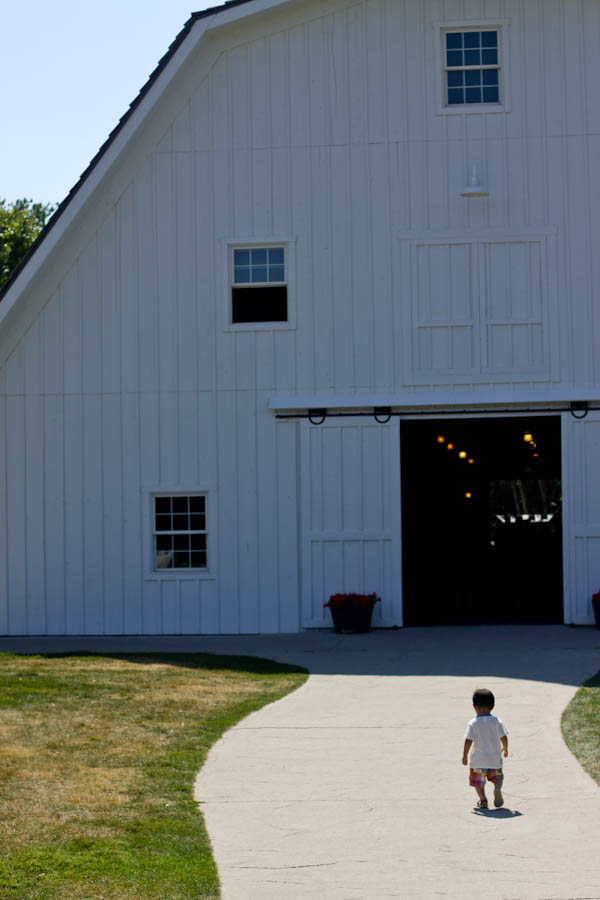 This picture is one of my faves, it describes Austin perfectly… always running off.  We've thought about buying one of those backpack leash things for him… thought about it, haven't bought it yet. But seriously thought about it.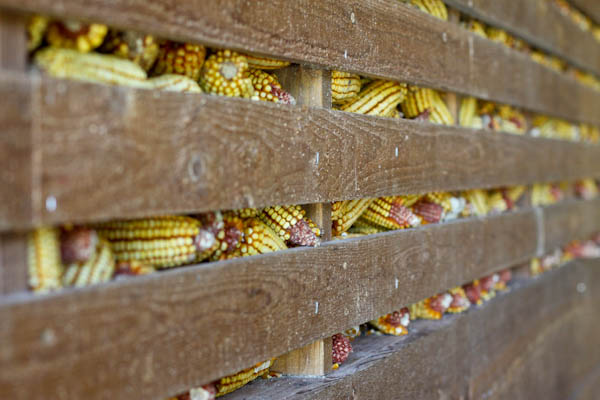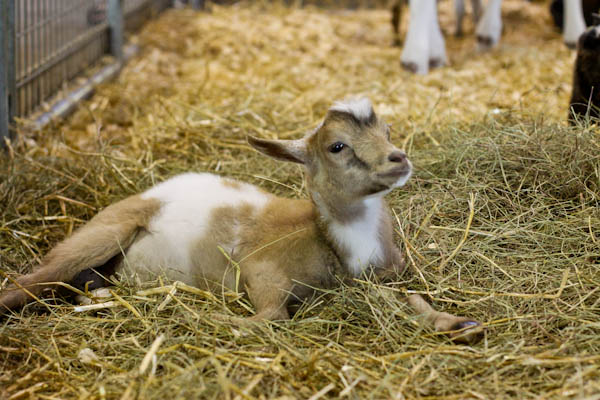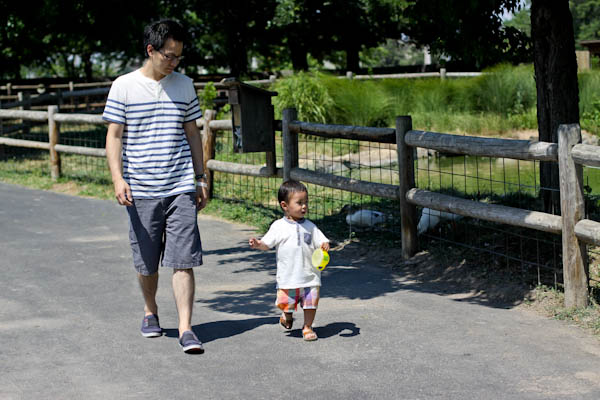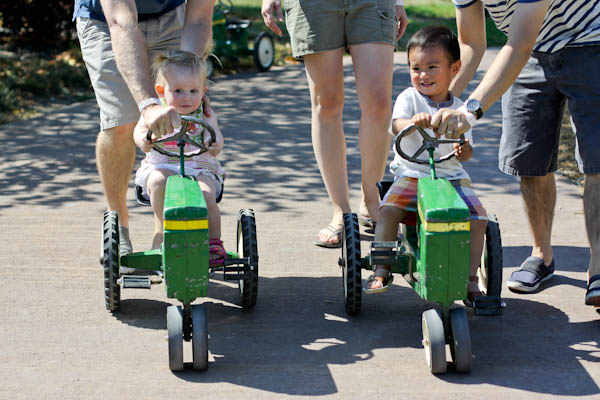 It looks like a tie!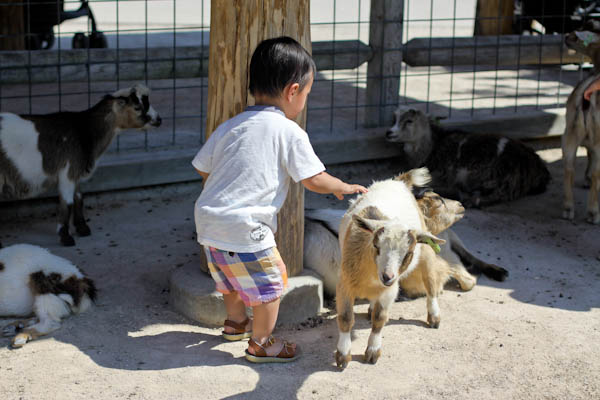 Hello goat!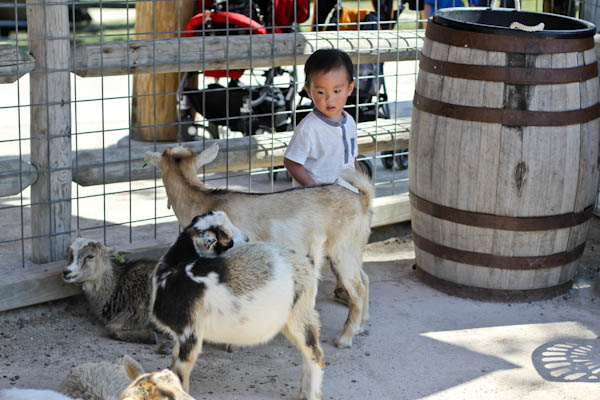 Hi goat!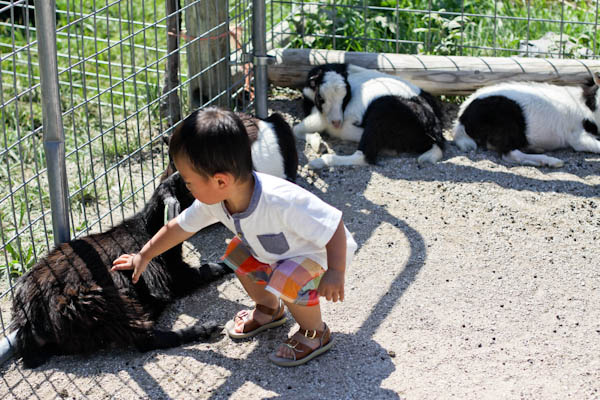 Goat #30… and still going! It surprises me how if we just let Austin loose in the petting cage, he will go around and touch each and every goat, MULTIPLE times.  For as shy as he is around people, it's amazing how outgoing he is around animals!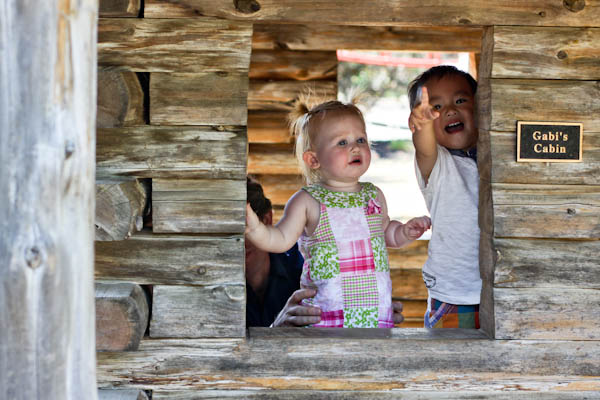 I see you!!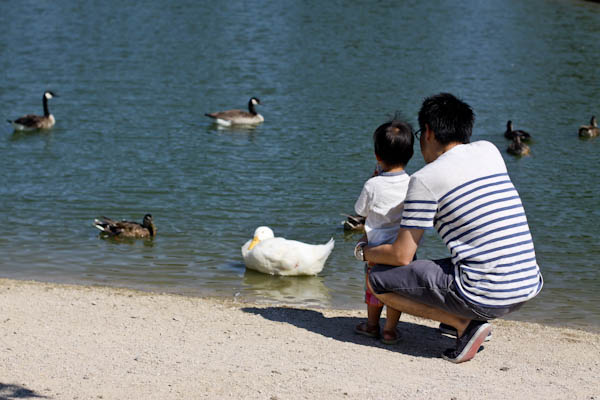 We had such a fun afternoon at the farm seeing lots of animals and playing with other kiddos.  We're already looking forward to going back again soon.  And a happy birthday shout-out to Aubrey, hope you had an amazing day and will have a more awesome year!!  To see more pictures, visit Sengerson's blog here.
Hope you all have a wonderful weekend and thanks for reading!  🙂
P.S. J.Crew fans, you've only got a day left to enter the $140 gift card giveaway!