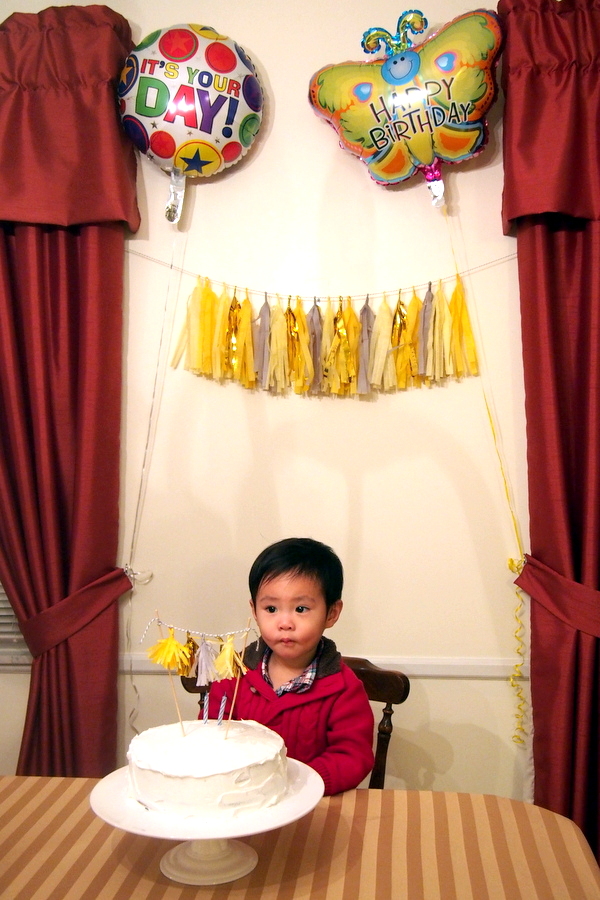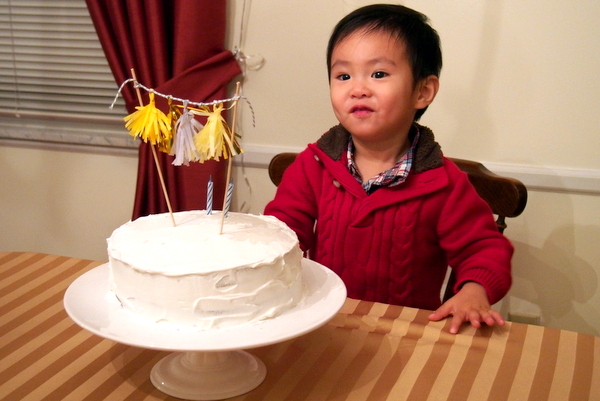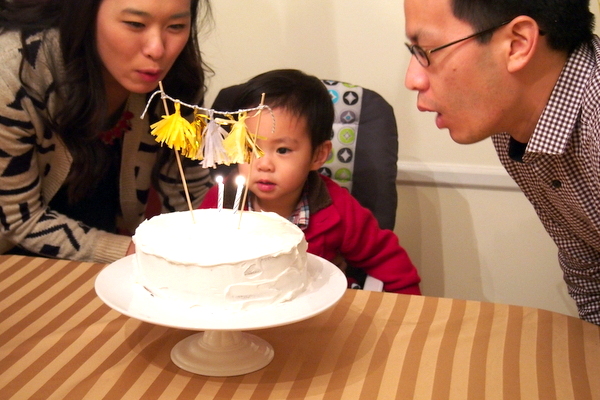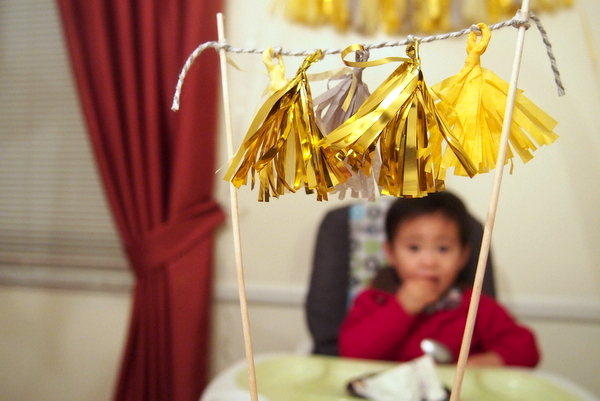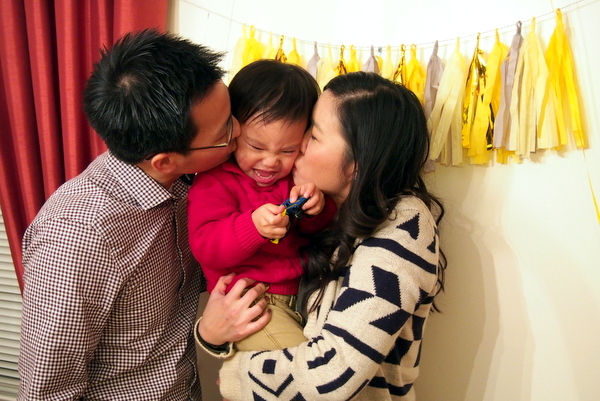 Garland and cake topper by Carousel Lane.
This little man of ours just turned two. We had a little celebration with family in Ohio and it was filled with the best kind of stuff. We started off with family pictures at the mall, rides on an ice cream truck, escalator AND elevator (his fave), Indian food buffet, playing at the park, presents full of trains, cars and clothes, chocolate milk and cake times two.
Our little Austin is the cutest little sponge, picking up words and phrases and putting them together like nobody's business. He can count to ten (but skips over four), he says his please and thank you's, and gives the best little hugs and kisses anyone could ask for. He's still got a bit of stranger/social anxiety, but we are working on building up his confidence in little ways as we can (any tips would be appreciated too)! He has a deep love for anything yellow (ask him green or blue, and he says yellow, too cute), choo choo trains, cars, school buses, shuttle buses (any mode of transportation really), chocolate milk, apple juice, cake, singing "Open, Shut Them", dancing, and scrunching up his nose. Temper tantrums are here… and happen most often when he didn't get enough sleep the night before, is hungry, or doesn't want to change his clothes/diaper. We haven't started potty training him or switched him to a big boy bed yet, but those things will probably come this year once he is ready.
It's so hard to believe that these two years went by so quickly. The other day, Marvin and I were just remembering those newborn days of sleepless nights and a fussy baby. His tantrums can be really stressful, but at least they last for only 30 minutes max and we can still sleep at night. But there's still some parts of him that remind me of the happy newborn moments, like when he gets out of the bath and I get to hold him cuddled up in a towel, I could bottle that moment up forever as I'm not sure how much longer it will last.
Here's looking forward to the "terrific twos"! 🙂