I just can't believe how fast my little guy is growing up these days. He's already passed 20 months in age, is repeating everything anyone says like a parrot, runs around like crazy and can't sit still, and is just the cutest little thing around (with a few tantrums here or there). It's definitely getting harder these days to be able to come home and cook a decent dinner before he has to be rushed off for his bedtime routine. Not to mention, he's forming his picky eating habits and you never know if he's going to eat the food we've made for him or if he'll just throw it on the ground (anyone have tips on how to get toddlers to stop throwing things on the ground?). But boys will be boys and the one thing that's been in a constant in his eating habits is MEAT, beef in particular!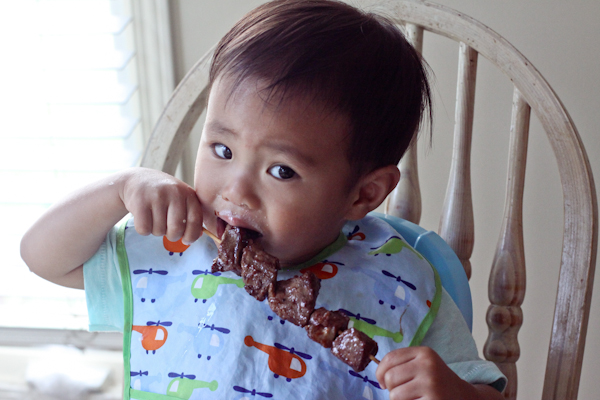 From a party we went to a months ago, we realized that Austin loved eating things off of a stick. Probably because it's easy and fun to hold himself (self-feeding is pretty important for him so he can show off his independence). These Hoisin BBQ Steak-On-A-Sticks were a big hit with him! They were sweet and flavorful just like he (and us adults) like them. We threw them on the grill and they were done in no time. I didn't have time to make the accompanying pineapple salsa, but I think it would have been even better with it~!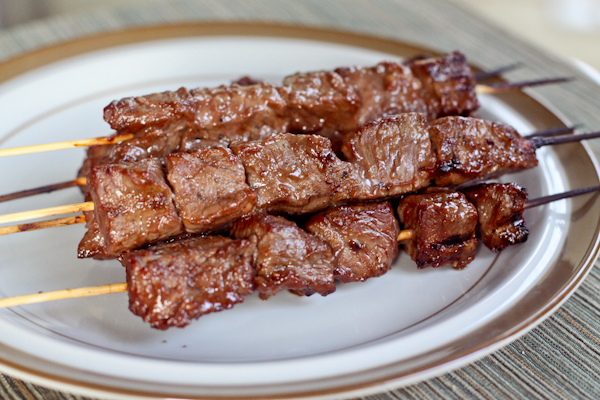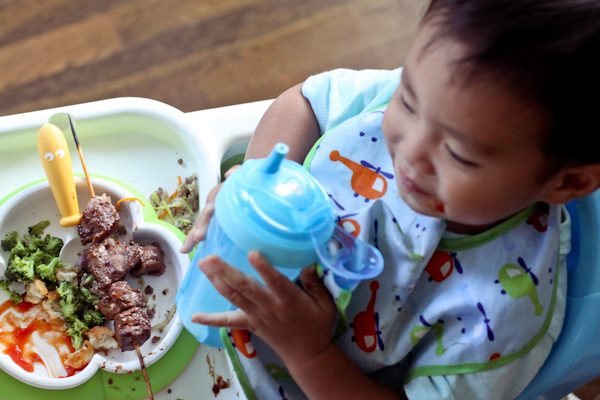 We supplemented this meal with some broccoli (his fave veggie) and ketchup (his fave condiment. It turned out to be a very filling and delicious meal!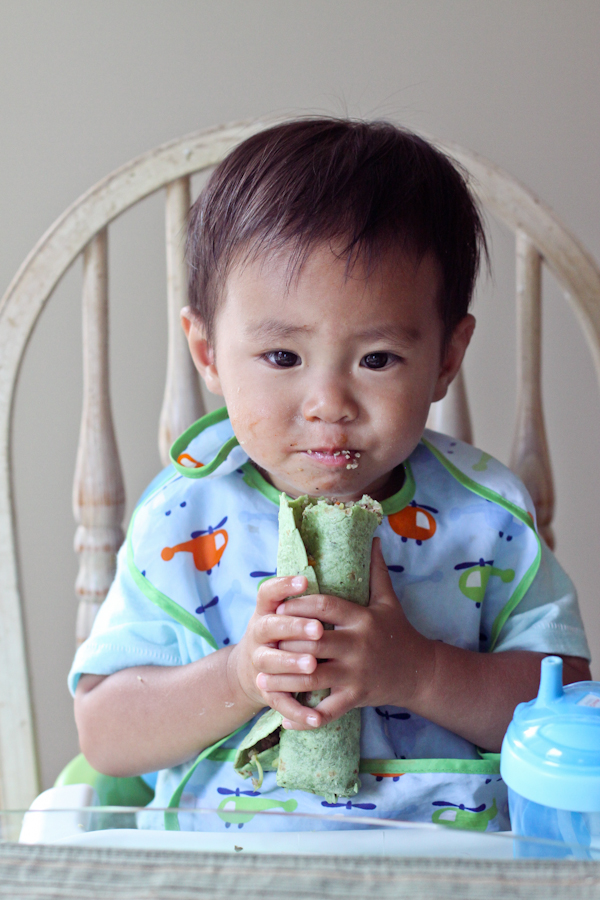 One other meal that was a hit around our house was Rock and Roll Beef Wraps. It was Austin's first time eating quinoa (we love this stuff!) and it sure won't be his last! It also had broccoli slaw and other vegetables inside which make this totally healthy!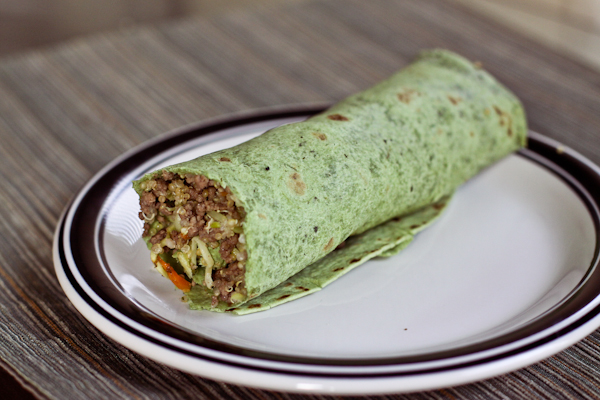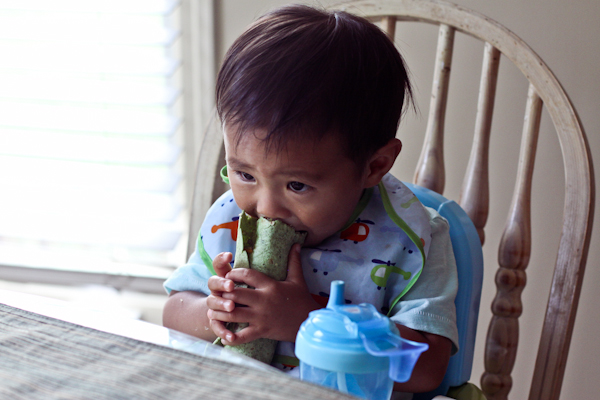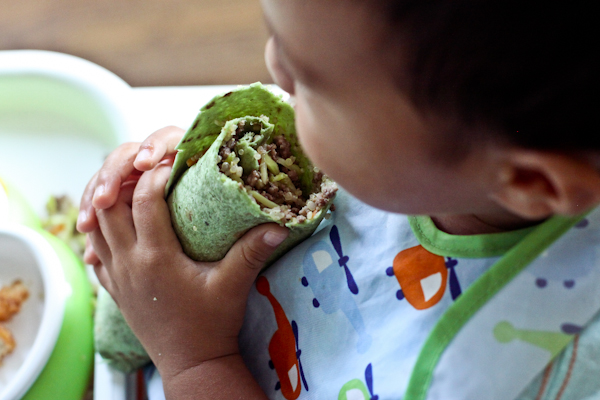 It was another food that he could feed himself, which he loved. It ended up being a little messy for tiny hands but I can definitely see this as something he'll be growing up eating. Even better is that you can freeze the filling and save it for later and it would be a quick meal.
What are/were your toddlers favorite foods? And seriously, how do you get them to stop throwing food?
**This post was sponsored by the Kansas Beef Council! For more Family Friendly Beef Recipes, don't forget to check out the Kansas Beef Pinterest page!