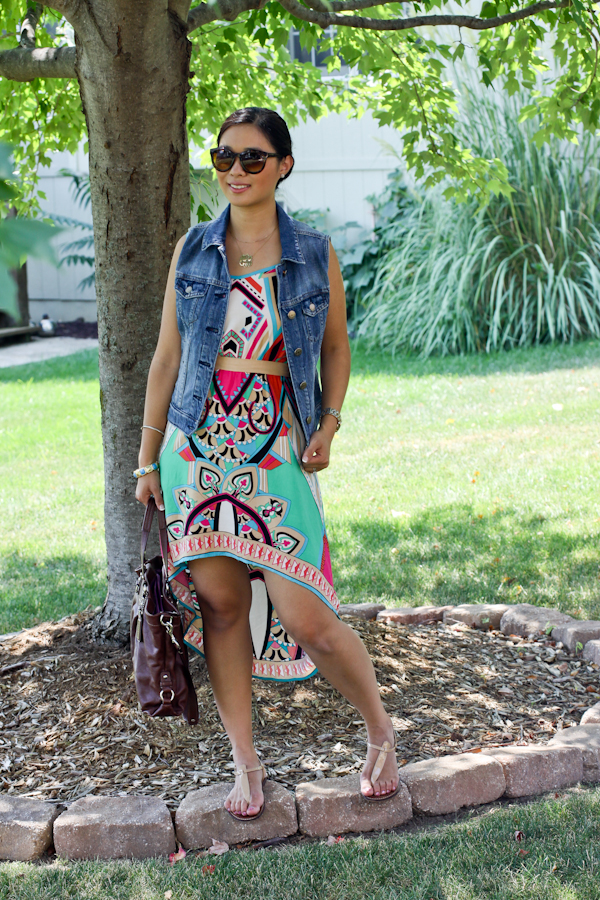 A few weeks ago, I asked y'all in a blog post to ask me any questions you wanted in the Comments section. First of all, thanks to all that asked questions, and second of all, sorry for taking so long to get back to y'all on them! But here is Part 1… Part 2 or maybe 3 will come in a future post! And yes, that's me wearing my denim vest again (I know I wore it on the blog not too long ago). And can I just add that I'm in love with my Sam Edelman Gigi nude sandals? They match with pretty much ANY summer outfit.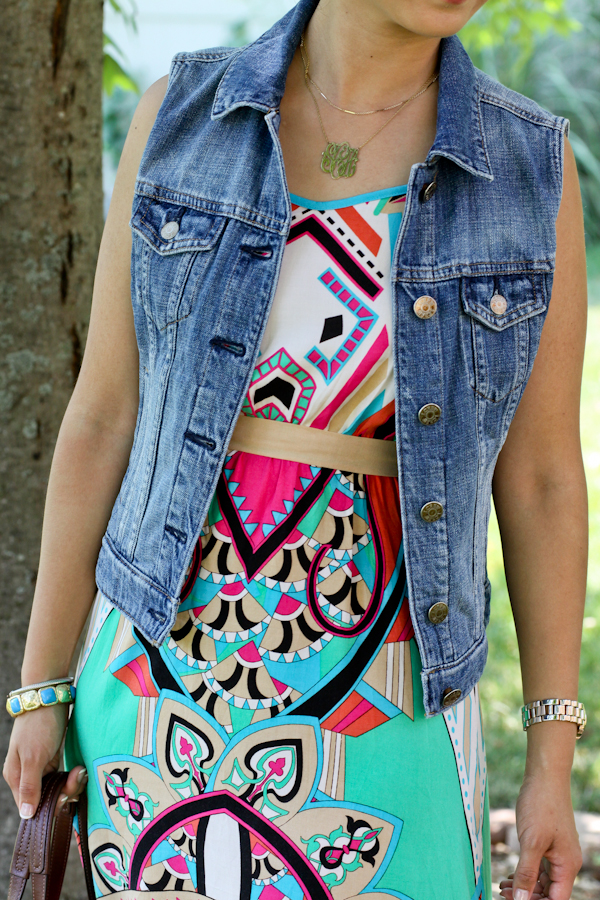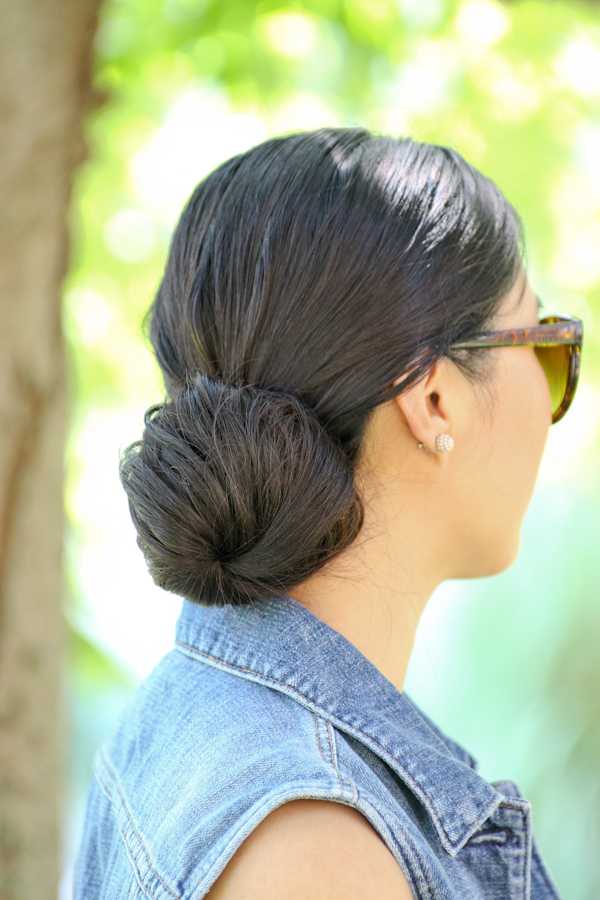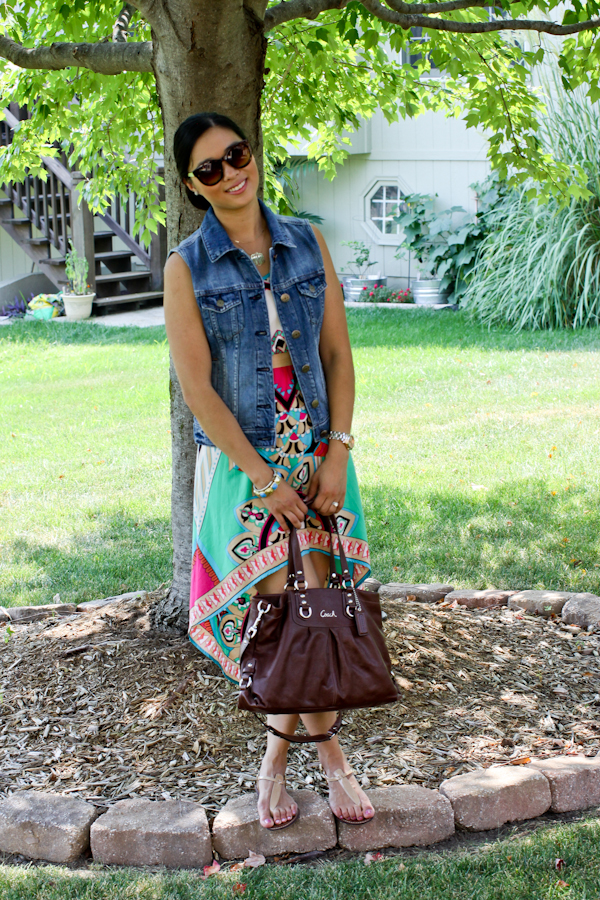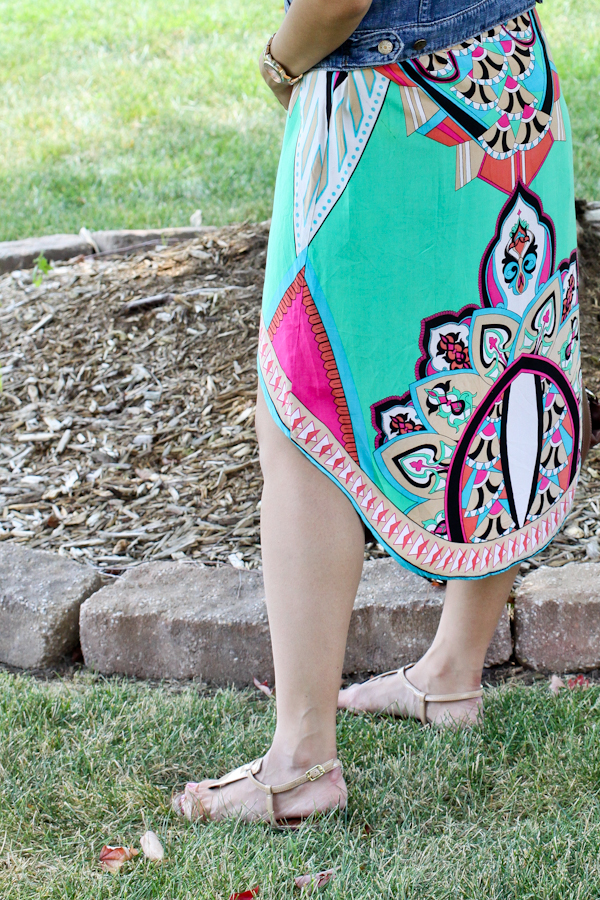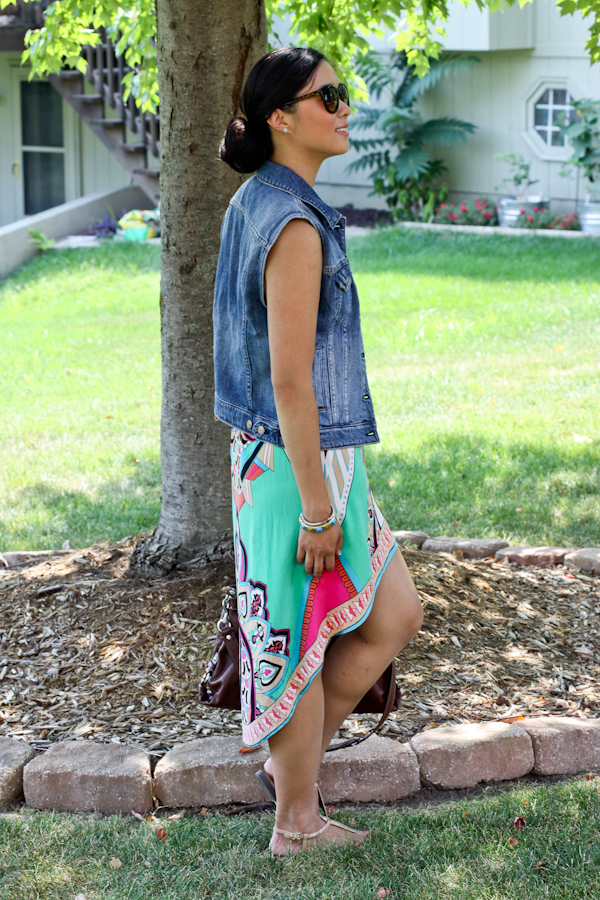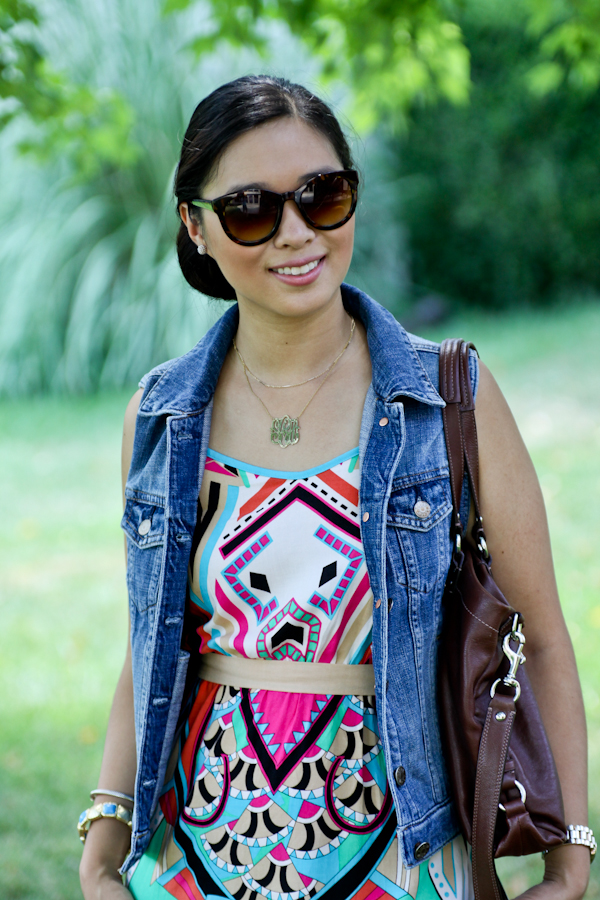 If you could have dinner with one woman of historical significance (alive or dead), who would it be and why?
This is a tough one for me. But I think I would love to meet Vera Wang. It is always interesting to follow Asian Americans that have paved their way and made a name for themselves in American culture, and she's a fashion icon, so we'd have a lot in common to talk about! 😉
What other languages do you speak?
I speak Chinese (Mandarin). My Mom always spoke this to be growing up and I went to Chinese School on Friday nights from when I was in 1st grade through 12th grade (talk about dedication and giving up on my Friday nights)! Since being on my own and starting my own family, I don't speak it nearly enough and am definitely losing it / struggling to speak it sometimes, but I do try to teach Austin some simple words (when I remember to).
Where do you get your style inspiration from and/or who is your style icon?
My style icon would have to be Olivia Palermo. I am just in love with simple, elegant style and want every one of the handbags she owns.
Okay my question, do you prefer shopping alone or with a friend?
This is a TOUGH one, but I would say with a friend. I love getting opinions from others on how things look. Many times when I do shop alone, I end up texting dressing room pictures to friends to ask them "Yay or nay?" so I might as well have them there with me anyways! 😉
How has having children changed or not changed your style?
Having a child has not changed my fashion by much. I just have to get over the fact that many of my clothes will get snot and drool stains on them and just be OK with it.
What's your favourite fast food place and why?
Oh wow! I have too many! But I would have to say In N Out or White Castle… but sadly, I can't get either where I live! Maybe it's the fact that they are special treats when I go to cities that do have them, that make them so special HA! Oh and for In N Out, I love the Cheeseburgers Animal Style and for White Castle, well their little burgers are just oh-so-tasty!
How do you find time to do it all? Work full time, have family time, and then keep up with sponsorships and time for your blog?
The key to this one, is a really amazing husband, no joke. And the drive to always be wanting to be busy and not really taking much time to relax. Basically I work an 8AM – 5PM full time job during weekdays, pick up Austin from daycare and play with him for a little bit, my husband and I take turns preparing dinner, and then do the bath/bedtime routine for Austin together. After Austin is asleep, I spend a few hours blogging each night while my husband relaxes. We spend a couple minutes each weekday doing a little bit of cleaning/errands but then spend the bulk of our weekends doing this as well. We definitely don't go out as much as we used to on weekends, so we have a lot of family/home time but most blogging does happen on weekday nights or weekends! As for sponsorships, Passionfruit Ads has been a life and time saver! I used to have to manually update my ads at the end of the month, send Paypal invoices, etc, but Passionfruit Ads takes care of it ALL for me!
What's your middle name? Have you always gone by Sandy? What are your feelings about your name, on the whole?
My middle name is Hwa and it's the same as my brother's. It's just a literal translation of our Chinese middle name. I don't ever use that name though. As for Sandy, I haven't always gone by that. My official legal name is Sandra, so a select few people do call me that. During 4th grade, I decided I wanted to spell my name with an "i", so Sandi, just for the mere fact that I can use a heart for the dot in the i instead of a dot. It changed back to Sandy in 5th grade. But pretty much, I have used Sandy for the majority of my life. Feelings on my name? I like it. It rhymes with my brother's name, which is Andy, HA! And it's easy to say so people can't butcher it.
Outfit Details
Dress: Questhaven Fashions
Vest: J.Crew
Shoes: Sam Edelman
Sunglasses: Sole Society
Necklaces: Petitor, Swell Caroline
Earrings: Anthropologie
Bag: Coach
Linking up to Keeping it Casual linkup!
P.S. Winner of the TWELVElittle Courage Satchel Olive Baby Bag giveaway is Whitney L. of Rambles of a SAHM! Congrats girl! Email me at sandyalamode(at)gmail(dot)com with your mailing address and we'll get your new bag out to you soon!
If anyone wants to join in on answering any of these questions about yourself in the comments, I'd love to hear it! Especially your style icon, languages you speak and favorite fast food restaurant! 🙂