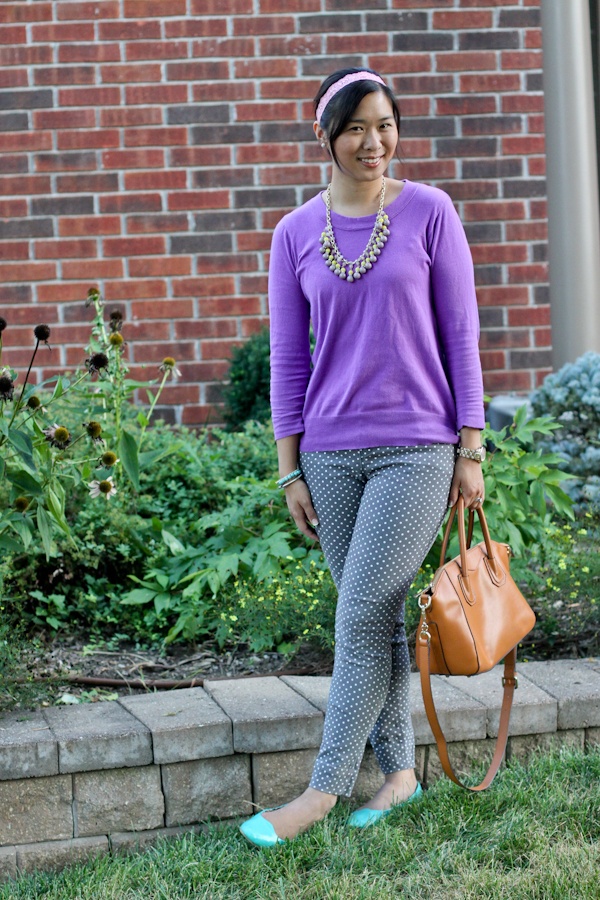 Ever since the blogger bun became the new "thing", it gave me an excuse to be real lazy with my hair and wear it in buns ALL THE TIME. So to spice things up a bit, I decided to add a little lace headband so you wouldn't all get so bored with my hair.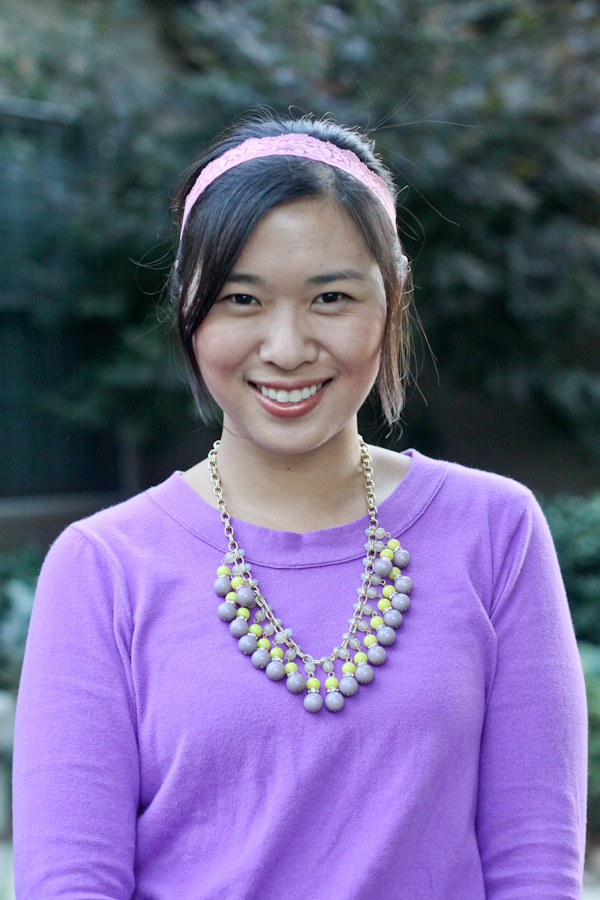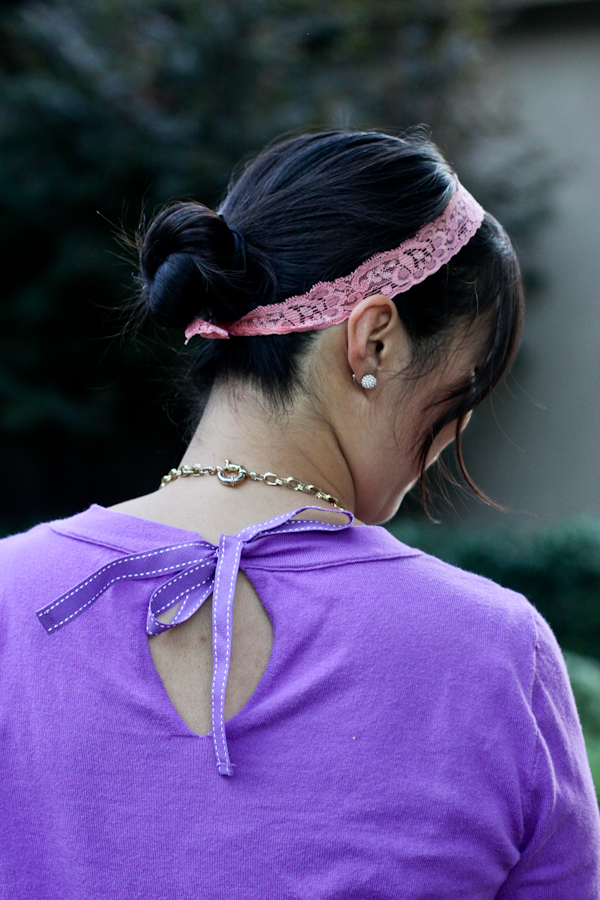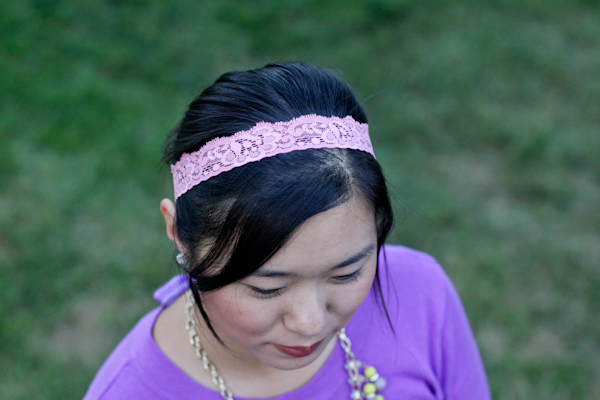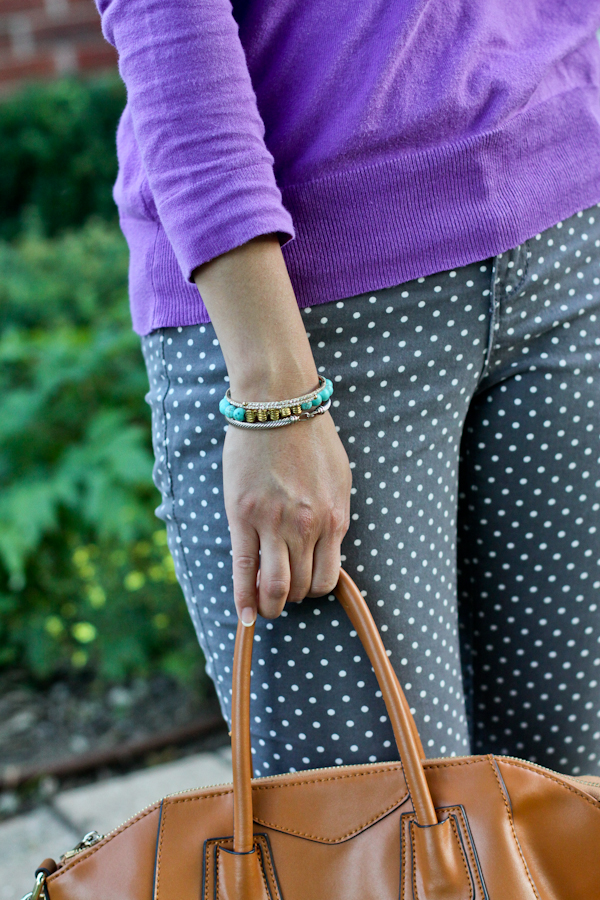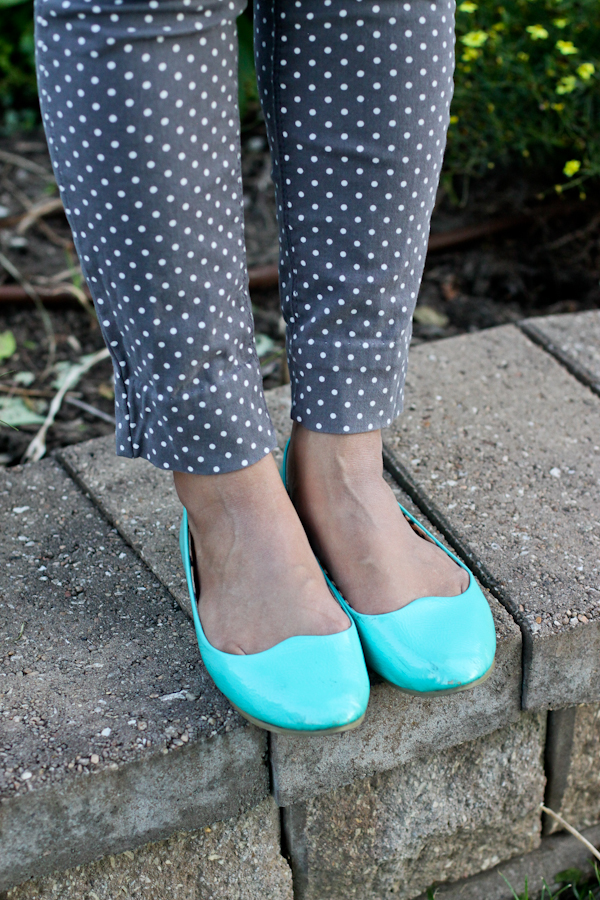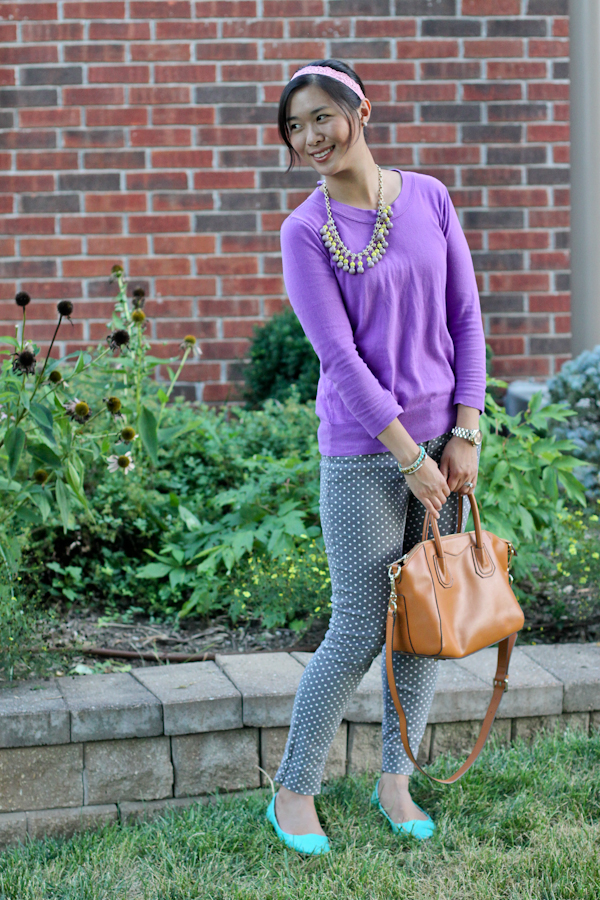 I think I wear the color combo of pink, teal, and purple or yellow, teal, and purple, or pink, yellow and purple at least once a week. I know it kind of screams Spring, but I feel like this outfit is great for Fall with the chillier temps and I happened to wear it to work the other day. Thank goodness for "jeans casual work attire"!
What's your attire for work every day? Business casual? Professional? Relaxed casual? Friday casual only?
Outfit Details
Sweater: J.Crew
Pants: Target
Shoes: B.A.I.T. Footwear
Headband c/o 6D Hair Ties
Bag: Cuore & Pelle
Bracelet: Threads