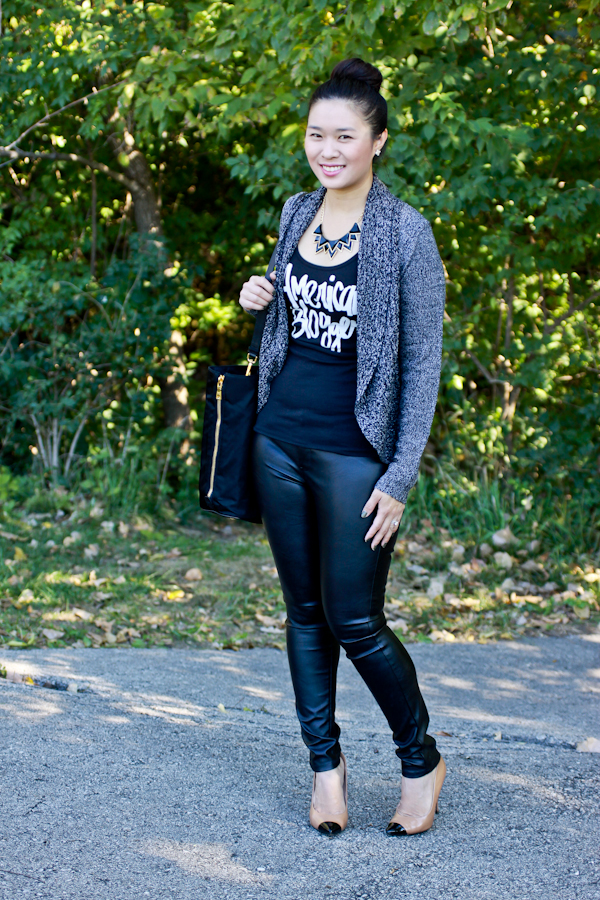 So I've finally jumped on the all one color bandwagon (I know, I need to get with the times), so for this outfit, I decided to wear all black! Or at least there's some black in each of the items I am wearing. I recently visited a newly opened Ross Dress for Less store in my area (Kansas City) and was surprised to find some awesome items there. They have clothing for the whole family, shoes, purses, toys, home goods, and all for a really great price. I picked up this cardigan that I'm wearing in this post and I've already worn it quite a few times since I've gotten it. It's great over a lot of outfits that I wear and it's super comfy too. I also picked up a little choo choo train toy for Austin while I was there too, his collection of choo choo trains is overtaking our floors, but as long as he is happy, we are happy.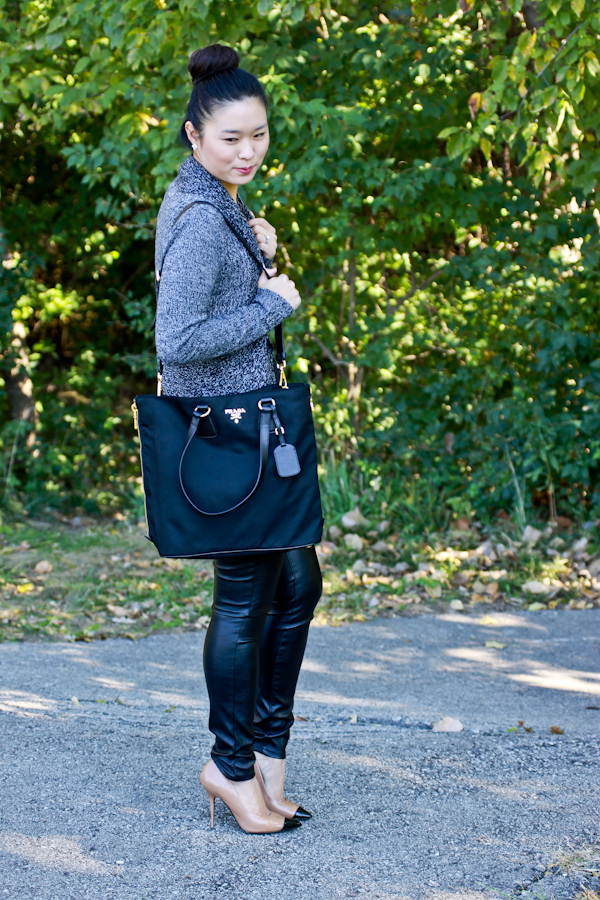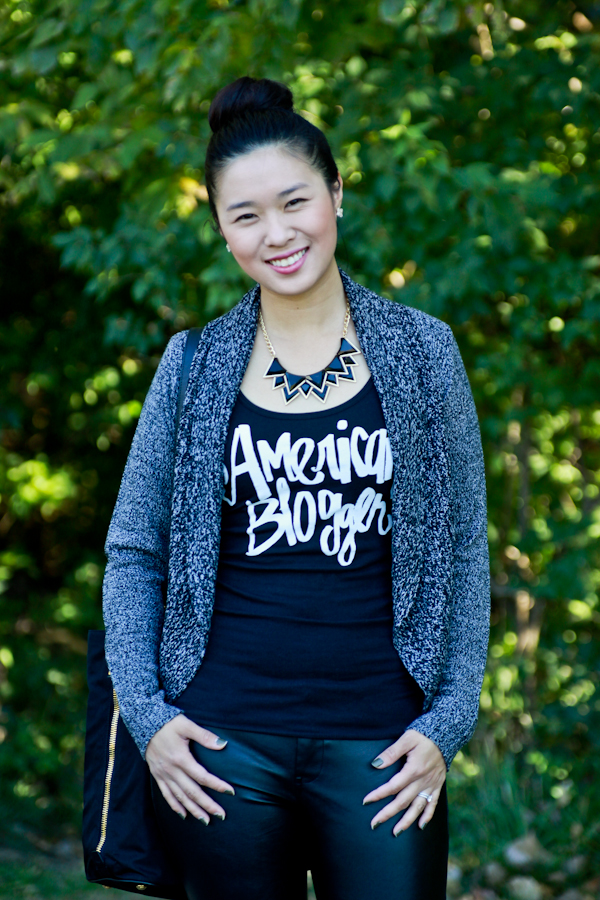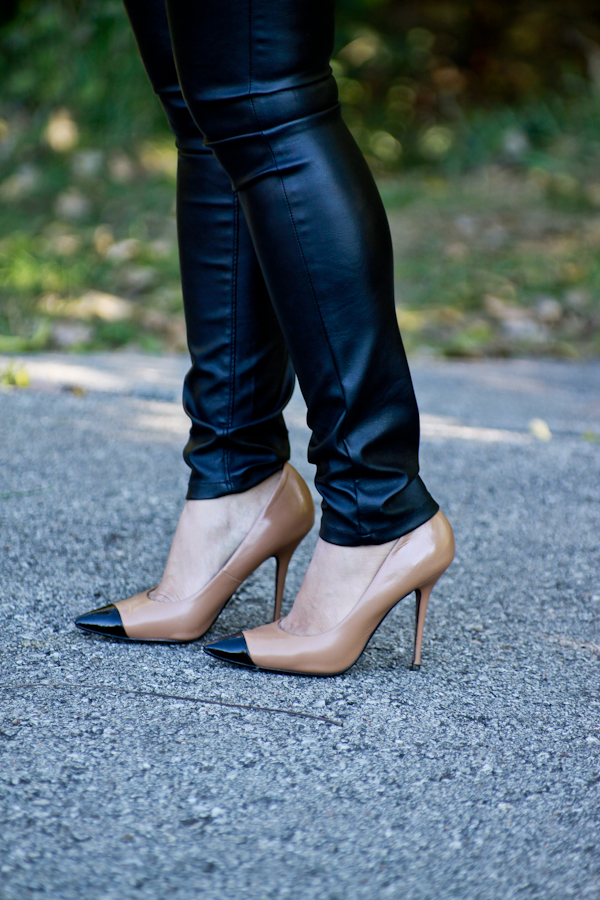 I decided to wear this cardigan over my tank top that was inspired by The Wiegands' husbands' American Blogger documentary, it pretty much describes me. 🙂 And it took me forever and a day, but I finally found the perfect pair of leather black pants. I had gone through many many purchases and returns to land on this pair, HA! The bag was a birthday gift that I received from my brother/SIL and I just couldn't be happier with it! It's just the perfect practical everyday bag that I'm not afraid to use around the toddler!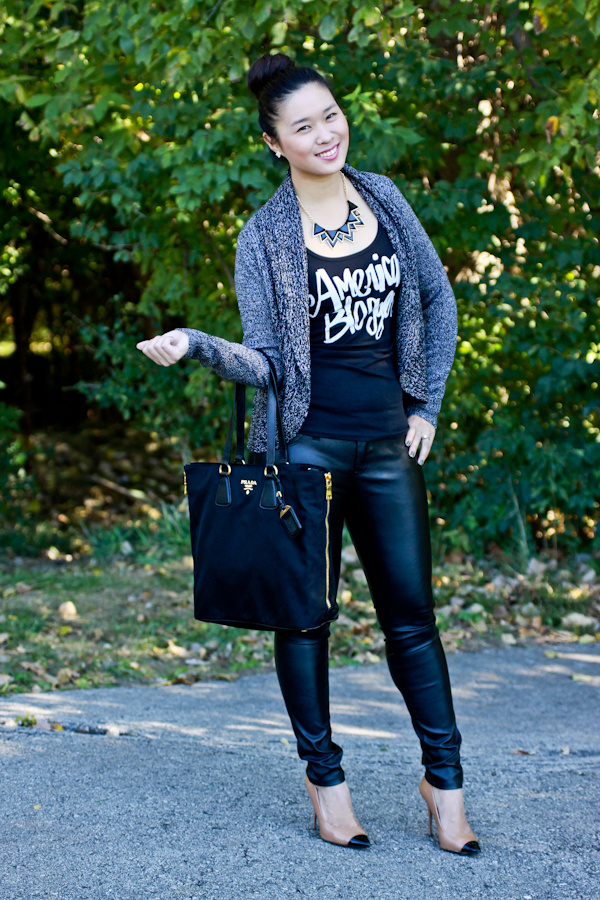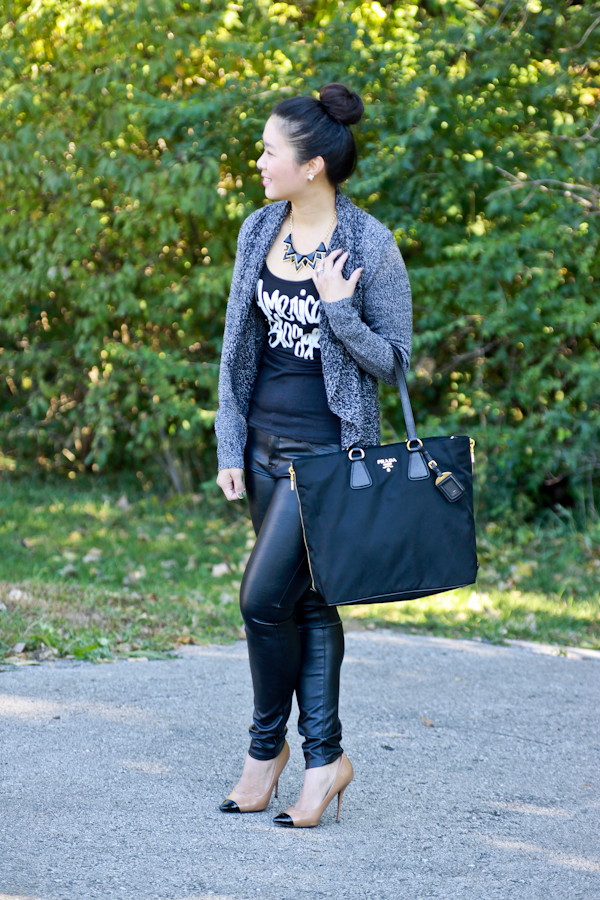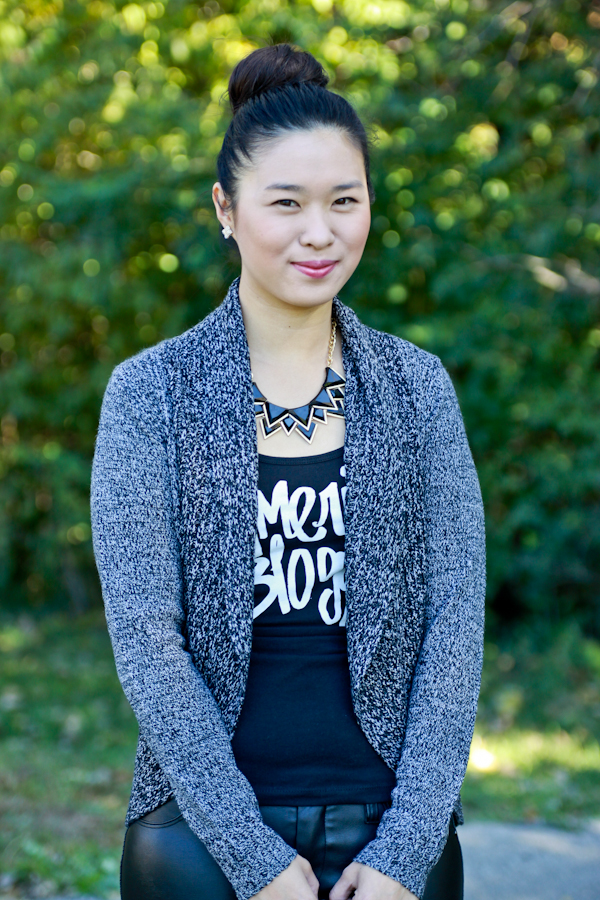 Outfit Details: Tank, Cardigan c/o Ross Dress for Less, Pants, Shoes, Necklace, Bag – Gift from brother's family!
And to top it all off, Ross Dress for Less is offering one Sandy a la Mode reader a $25 gift card to their store as well! And trust me, that money can go along way at that store where you can find something new for yourself and a loved one. All you need to do is enter in the Rafflecopter widget below.
This giveaway ends on November 12 at 12:00AM CST.
Disclaimer: I was sent a $25 gift card from Ross Dress for Less to review their store. All opinions expressed in this post are my own.