This post was sponsored by Ross Dress for Less but all opinions and pictures are my own.
Right now, with the baby due to come in about 5 weeks, I am in full nesting mode. Well not only that, but because we just moved into the new house and are STILL unpacking boxes, I've really wanted to focus more of my time, attention (and money) on decorating our home. Up until now, I've more focused my budget on buying clothes for myself, the kids, the husband… as you can probably tell from all my outfits on the blog! But this year, besides spending money on diaper after diaper for baby #2, I do want to focus more energy on making our home look nice, especially since I'll be working from home. Most of our furniture is from our college days or was actually given to us for free from my husband's brother's wife's cousin who was liquidating their furniture store a few years ago (score)! I do plan on making small updates here and there to it, but for the most part, I think decorating with little accents of things here and there is the (cheaper) way to go.
Ross Dress for Less recently reached out to me about decorating my home with items that could be found at their stores. Honestly, I had always sprinted to the clothing and shoe sections upon entering their stores, and didn't realize they had so much home decor stuff too! So I decided to shop for and share two sections of my home with items that were predominantly bought at Ross Dress for Less! I had visited a couple of stores since all of them have different selections of items but landed on the one closest to my house to buy all of the items in one trip!
So first, here is a dinner (or lunch) table setup with most of the items on this table purchased from Ross Dress for Less. I knew I wanted the look to have lots of bright colors, patterns, and flowers sprinkled throughout the setup.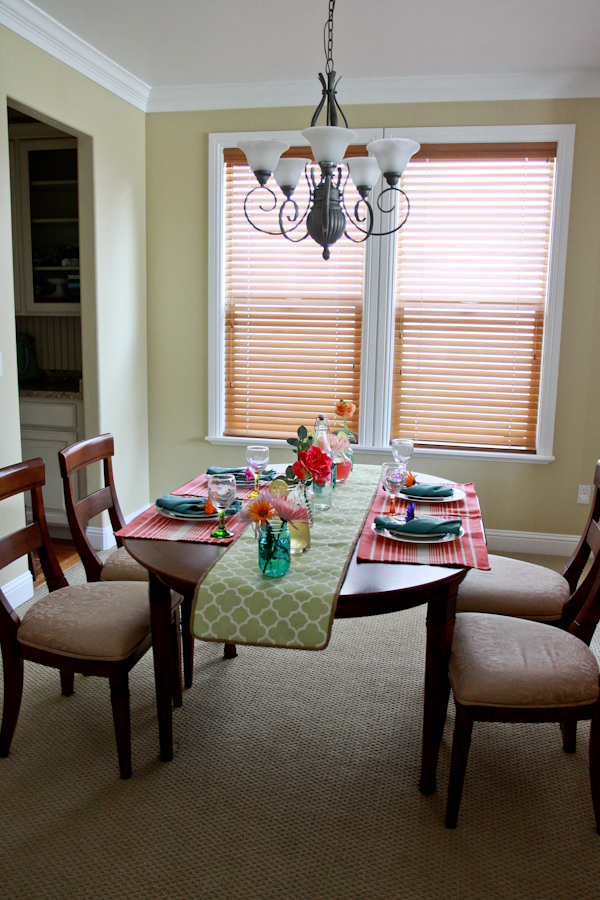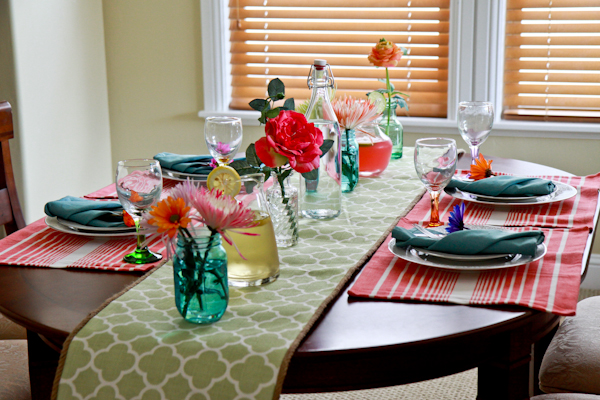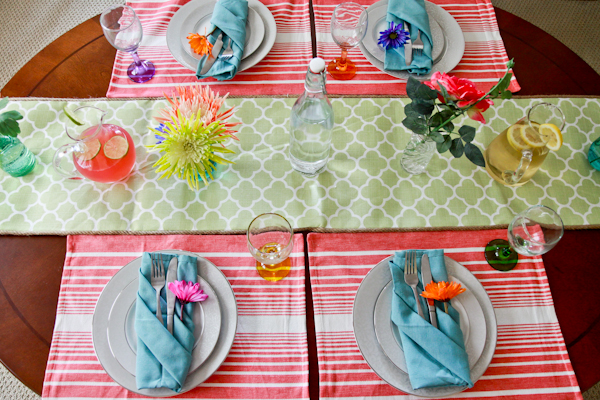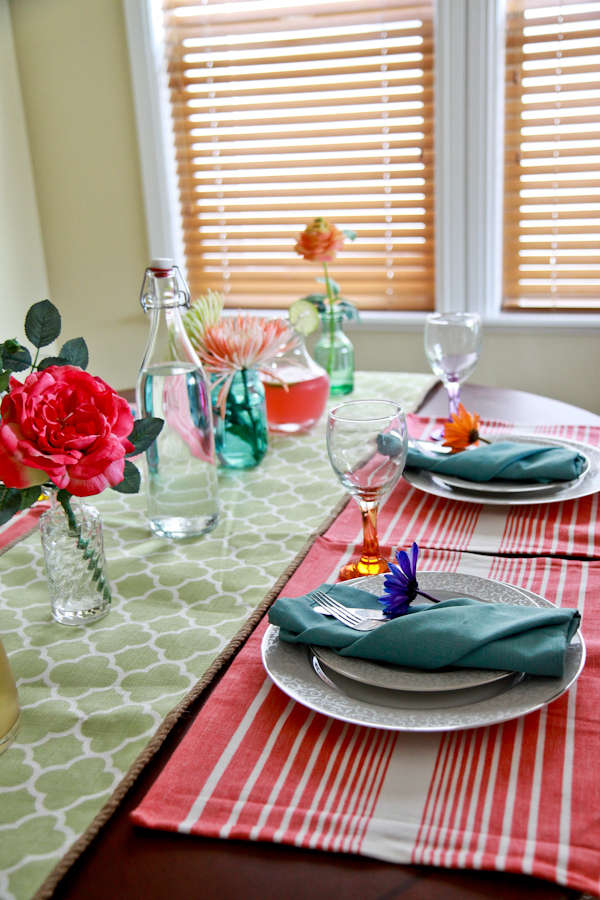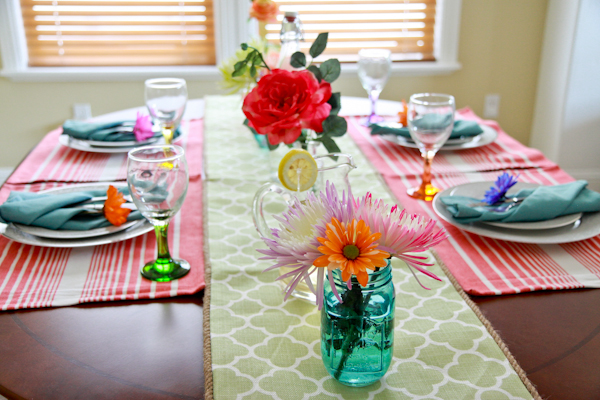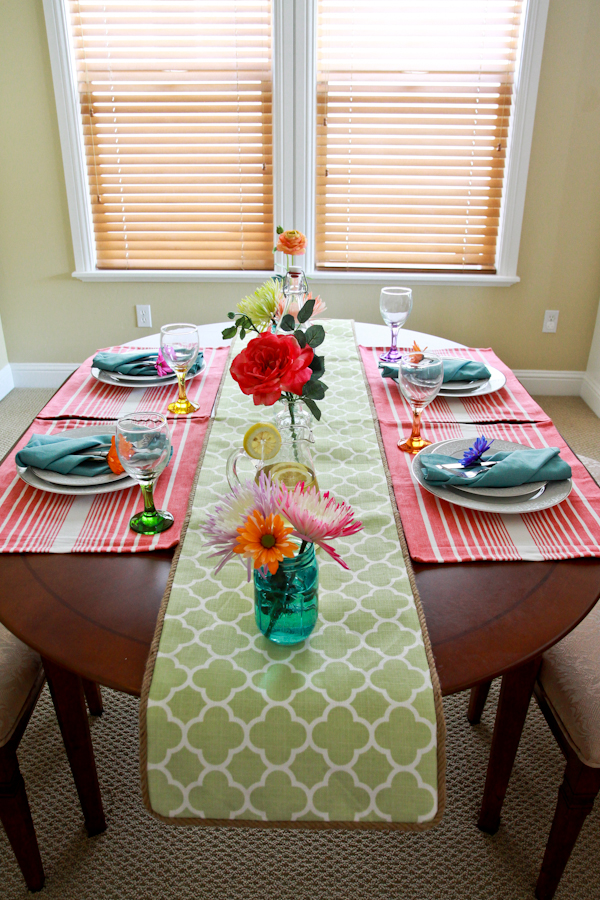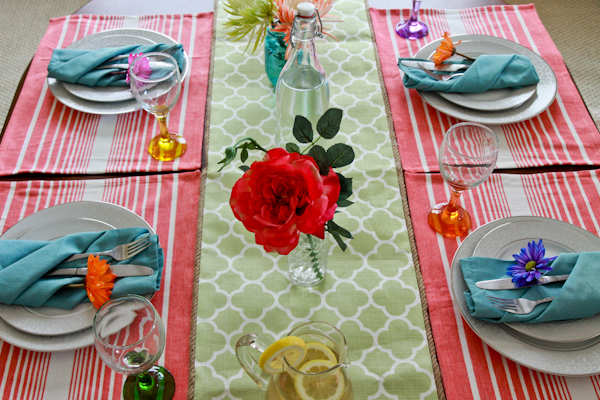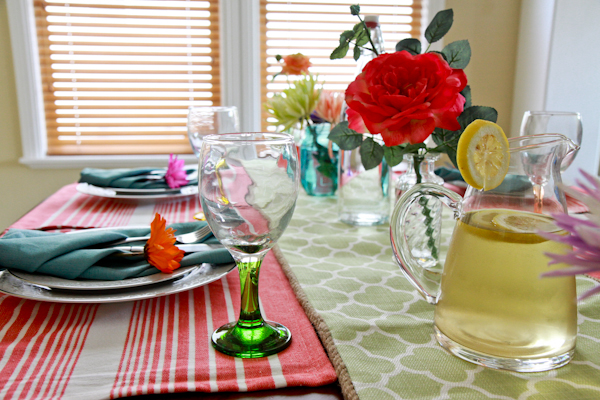 The items specifically purchased at Ross Dress for Less are the green table runner, pink striped placemats, wine (or water) glasses, and all of the items on top of the table runner (2 pitchers, 1 water bottle, 2 floral vases). We actually had some friends over for lunch with this table setup and I think just having a pretty setup set the mood for a bright and cheery afternoon! I also think that adding fresh flowers to any table setup is a great way to freshen up the look, not to mention, they smell so good!
The other space that I promised to myself that I would soon finish decorating soon-ish is our bedroom. Our current bedroom has tan/beige walls with some white paneling while our bedroom in our Kansas City home (when we move back) has green walls. So either way, I wanted the decor to fit both wall colors so I landed on kind of a blue, peach, yellow floral theme. Here's a little look at my nightstand and our bedding and how the colors all go together.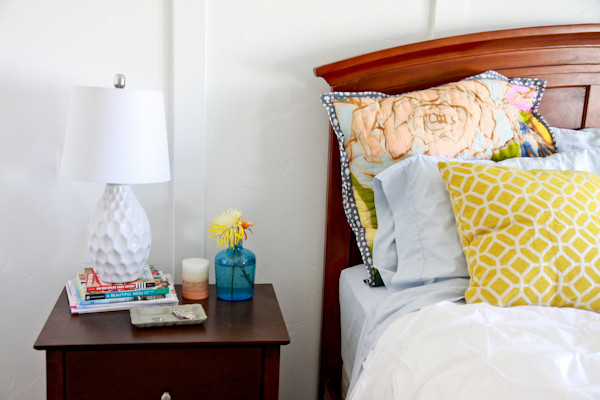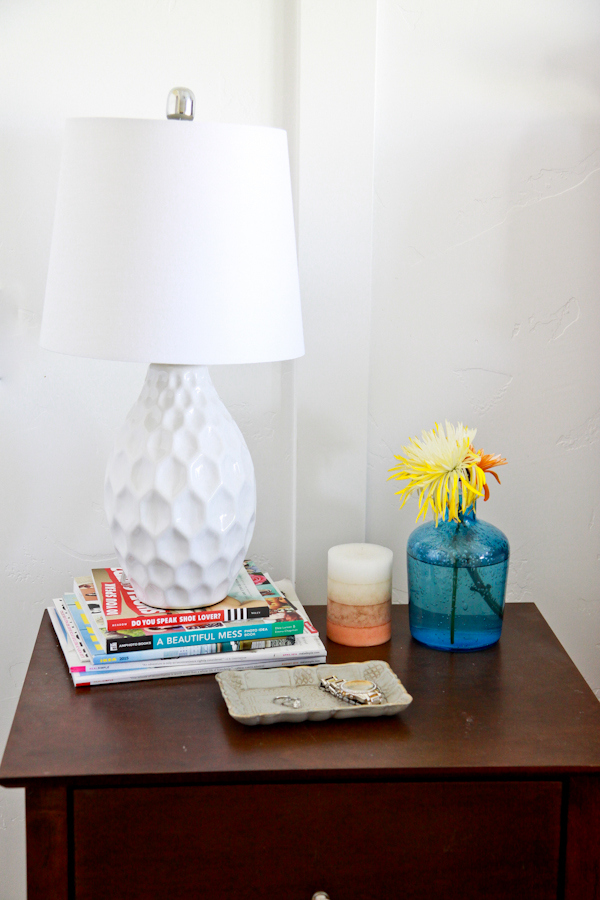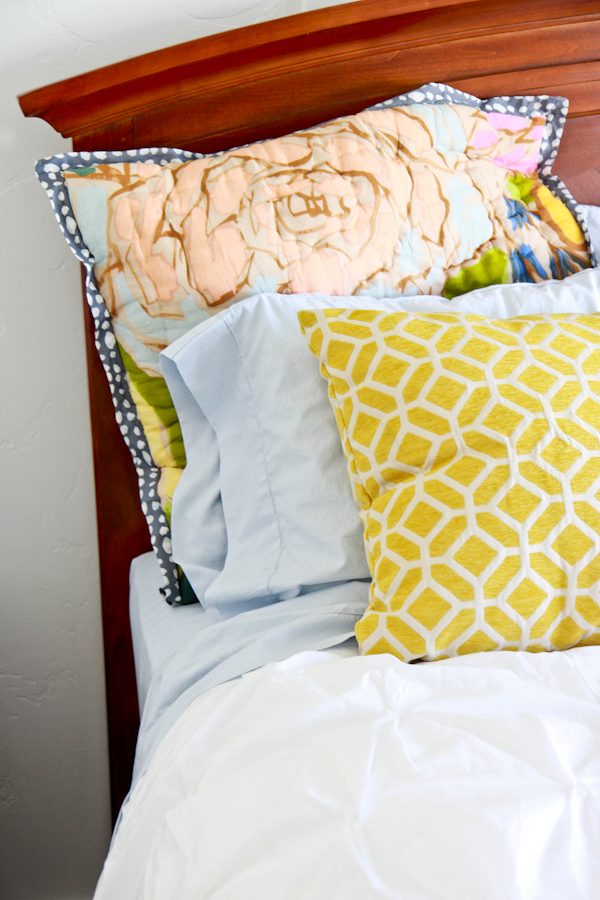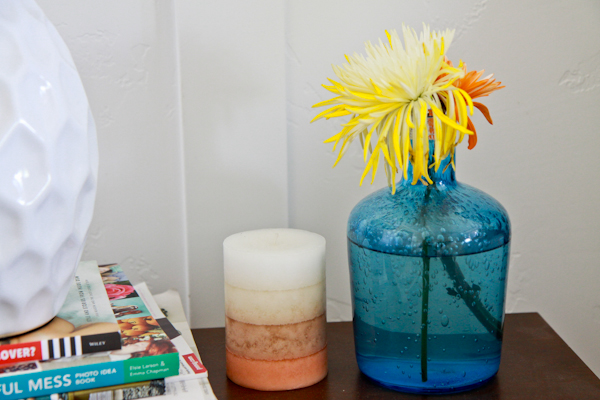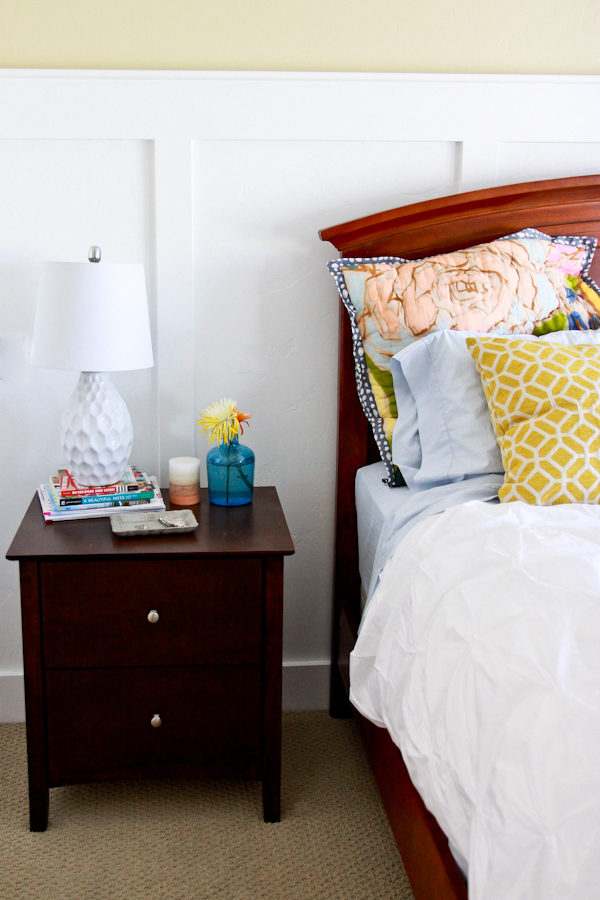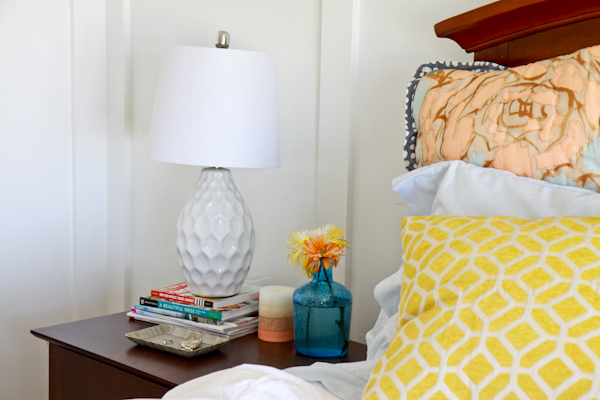 The items specifically purchased at Ross Dress for Less are the white lamp, striped candle (smells SO good), blue vase, and yellow pillow on bed. I love the pops of color in this space which is super important for a room that you spend so much time in (even if it's sleeping)! And of course adding fresh flowers is another must!
I was really surprised with the home decor selection at Ross Dress for Less and the prices are really reasonable. All of the Ross Dress for Less items shown here were purchased for less than $100 (gift card provided by Ross Dress for Less) . Now I just have the rest of my bedroom, my office and baby's room to finish up before the end of the year and I will be one happy Mama!