This post is sponsored by Ross Dress for Less, but all opinions and pictures are my own.
Since moving into our new home and city about over 6 months ago, I've really had the urge to redecorate our home to some new and updated furniture and decor. I realize that this is not a cheap hobby to have, but I have promised my husband that I would take it one room/area at a time and spread it out over time. A lot of our furniture is honestly from our college days or was given to us for free. While I am fortunate that we are able to keep everything for so long, it really is about time to update our decor to a more modern look. Ross Dress for Less recently challenged me to update one of my desk spaces and of course I had to jump on the opportunity. When you first enter our front door, we have set up a computer space for pretty much guests to use for browsing the web as well as printing things. It is not a full room, but just an area that we've turned into a make shift office. And this is what it looked like…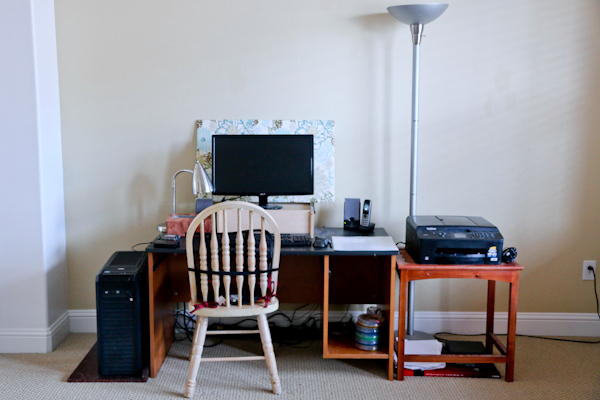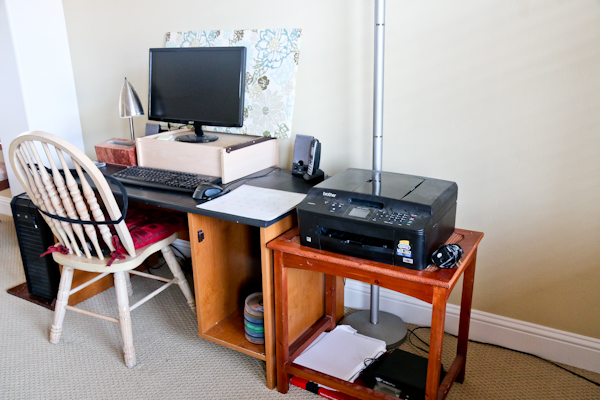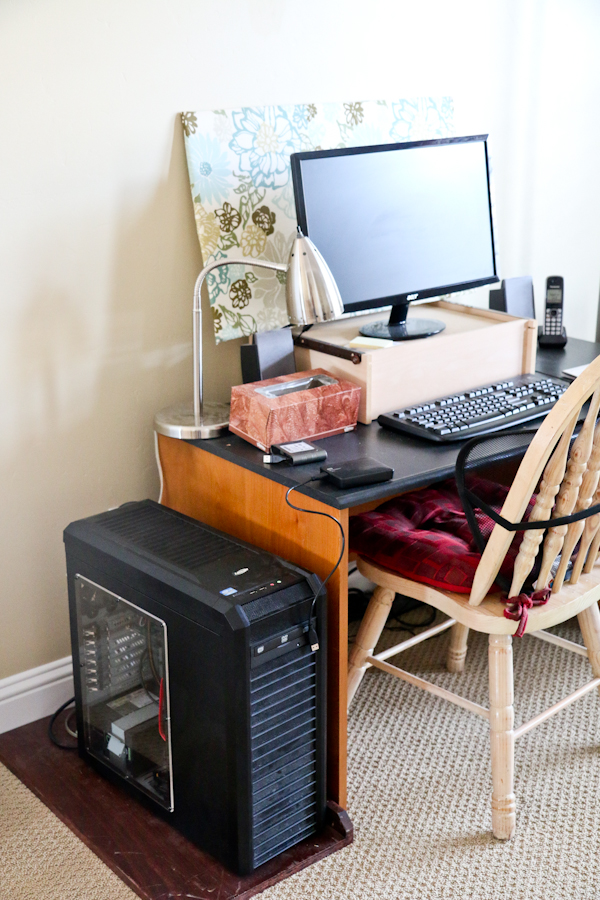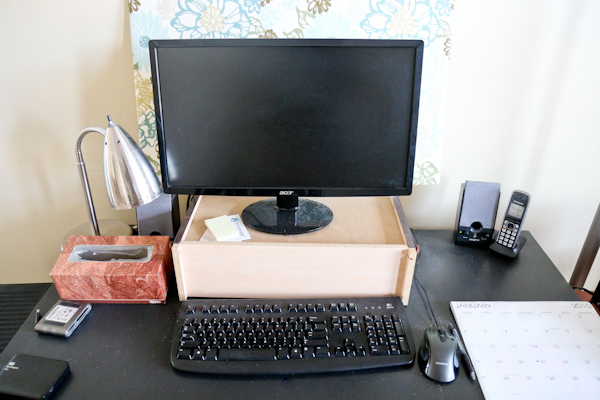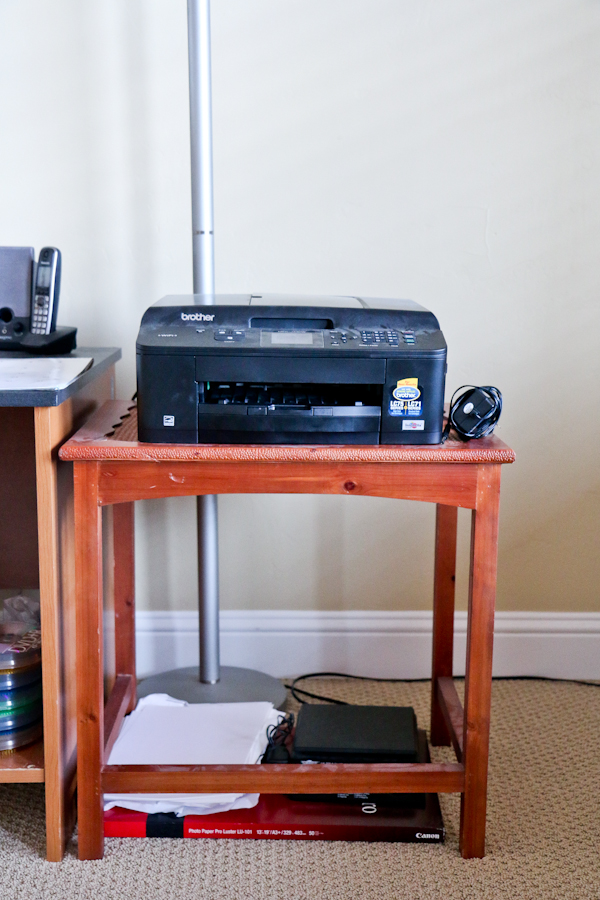 It's pretty much made up of some old furniture, has no visual decor elements, hardly any organization and things just piled up haphazardly. So I headed out to a few Ross Dress for Less stores and totally had fun treasure hunting. They have an extensive home collection that consists of furniture, storage solutions, desk organizers, etc. Seriously, I fell in love with like all of their chairs and wanted to redo all my chairs in my house with their chairs, but I had to refrain myself. But here is what I did buy to spruce up the space!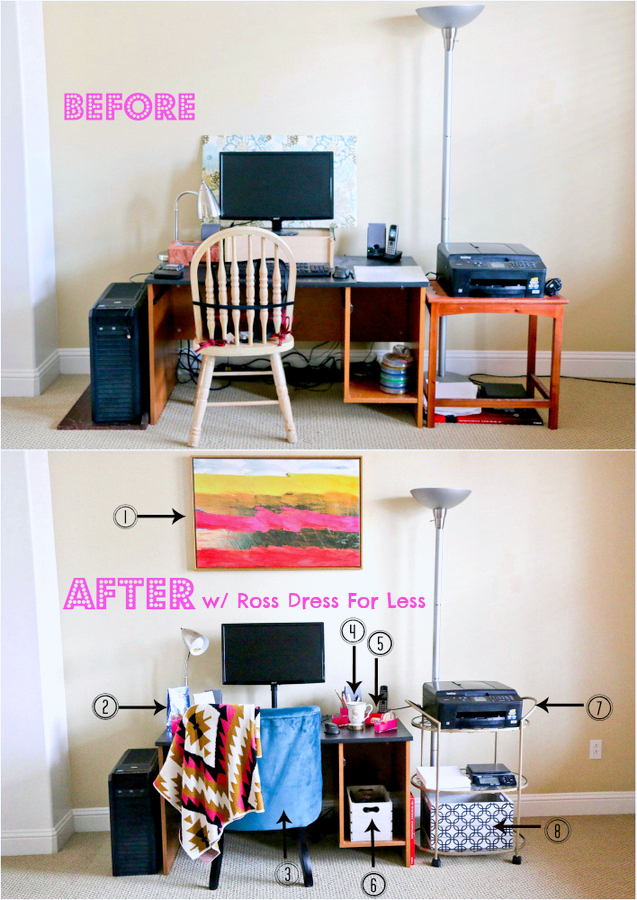 1. A new painting to fill the wall. I just love these colors together and though it made a great focal point piece.
2. Ghirardelli chocolates… need explanation? I think not…
3. Teal chair – it's so comfy and soft, I love it! It's also a fun pop of color! And I put a throw over it in case any one gets cold.
4. "S" Mug for drinking while typing.
5. Hot pink desk organizer that contains many holders, tape dispenser, etc.
6. Small bin to store my DVDs/CDs/ loose wires
7. Gold bar cart turned into printer stand (this might be one of my fave purchases, it was actually marked down from like $149 to $50!
8. A bigger bin to store additional paper and printing items.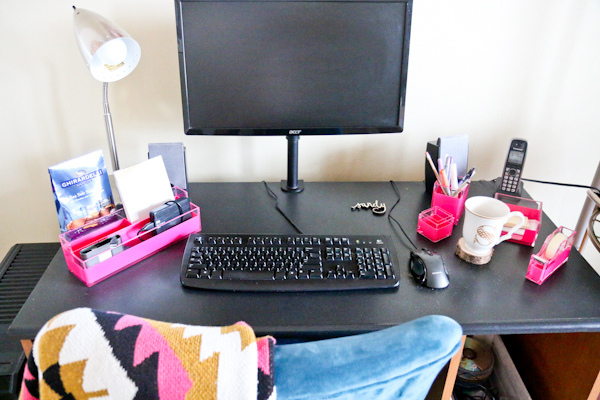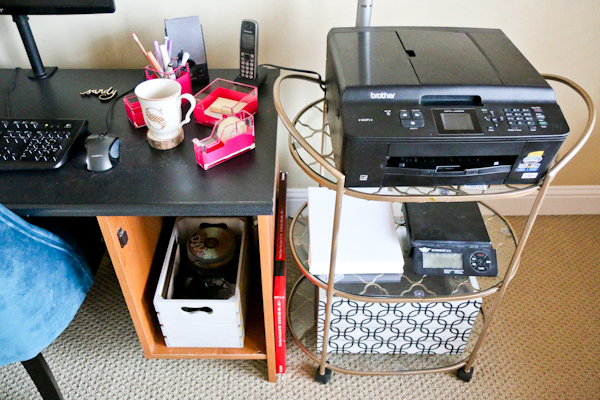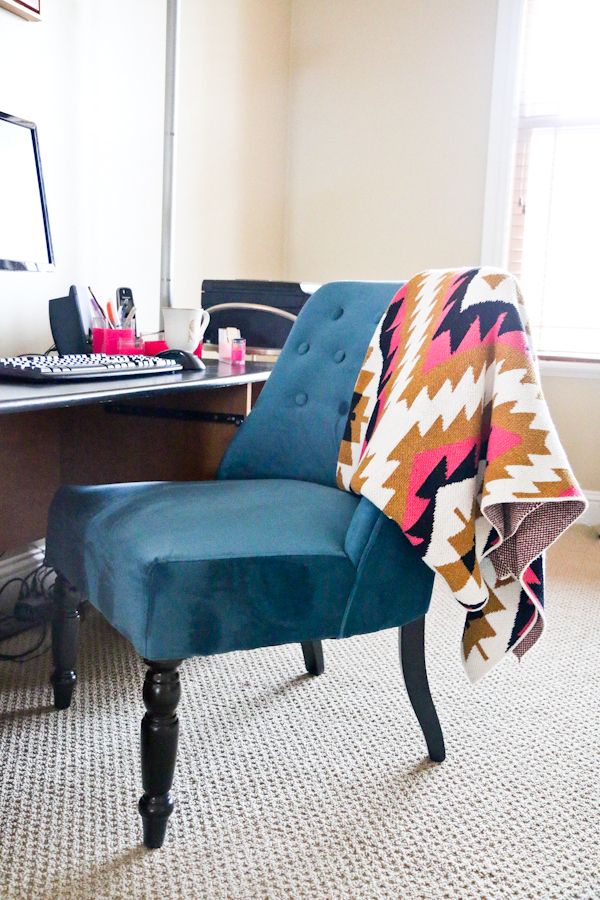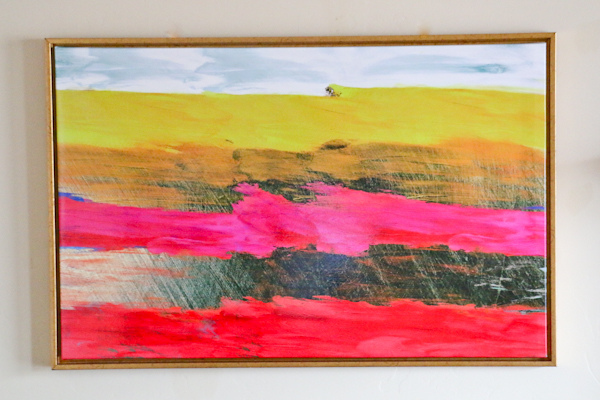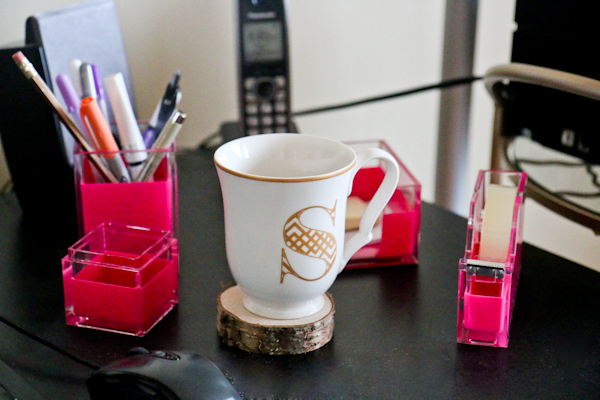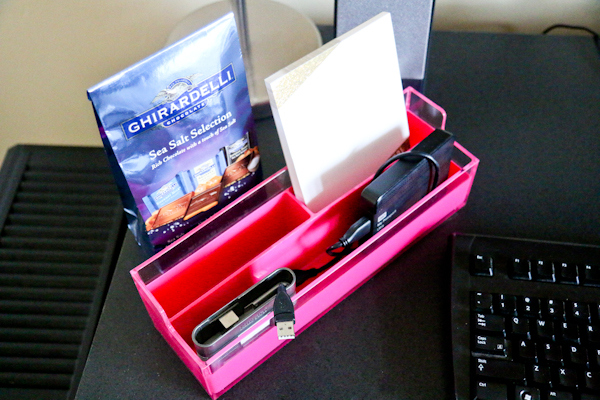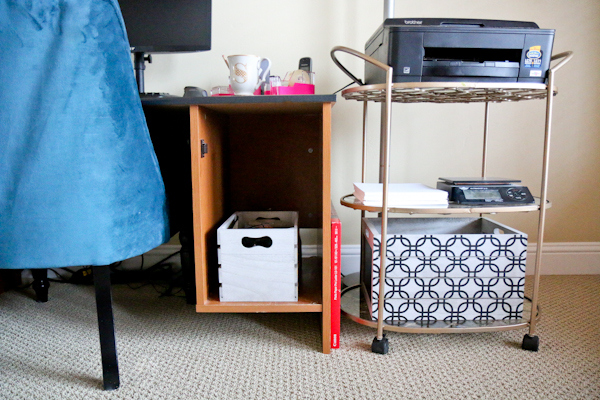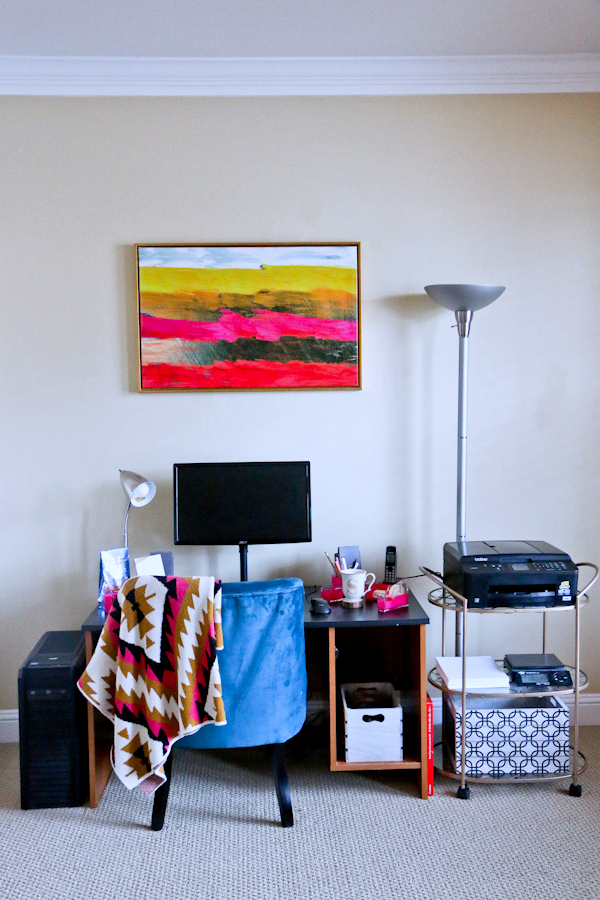 Ross Dress for Less really has got the price point right as all of these items were super affordable. The most expensive was the chair at just over $100, the bar cart was on super sale for $50, the painting was about $35, and the rest of the items were less than those prices. They are currently having a special home event which makes it a great time to stock up on decor essentials right now. I totally want to buy some accents chairs for my living room and maybe redo some of my coffee tables with items purchased at Ross Dress for Less too!