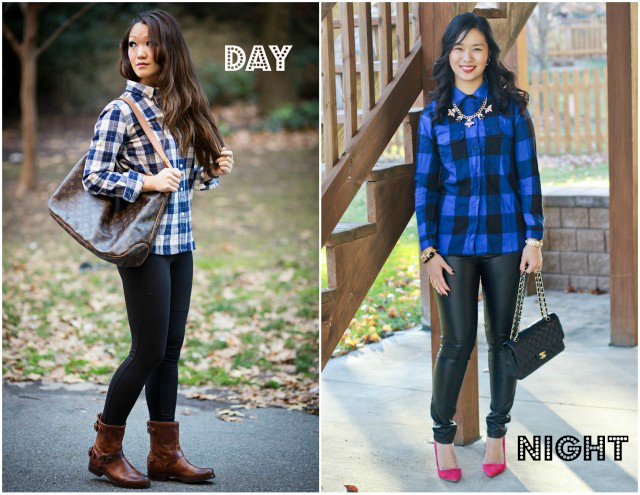 One of my all-time fave posts to do is styling a certain item for Day and Night! I've debated over and over on creating some sort of link-up for it, but well, we'll see about that. But I figured the next best thing is doing this type of post with my new-found twin. You see, I don't know how or when I found Karly Kim, but I am so glad I did. Her blog posts make me smile (and LOL), she takes tripod pictures like nobody's business, and she practically looks like she could be my twin.
So today, we are bringing to you how to style a Madewell Ex BF shirt… for Day and Night! For the day look, Karly styled a plaid top with leggings, booties and a gorgeous LV bag (I want!). And for night, I styled a buffalo check top with leather leggings, colorful pumps and classic going out Chanel bag. Excuse the slight wrinkles on my shirt… my ex BF (which we'll just call my current husband) doesn't take too good care of his clothes. 😉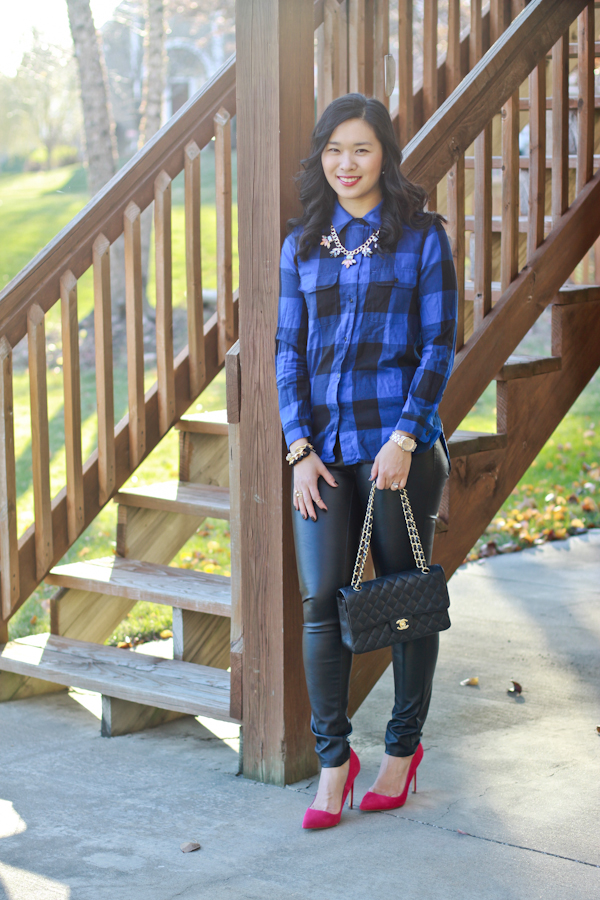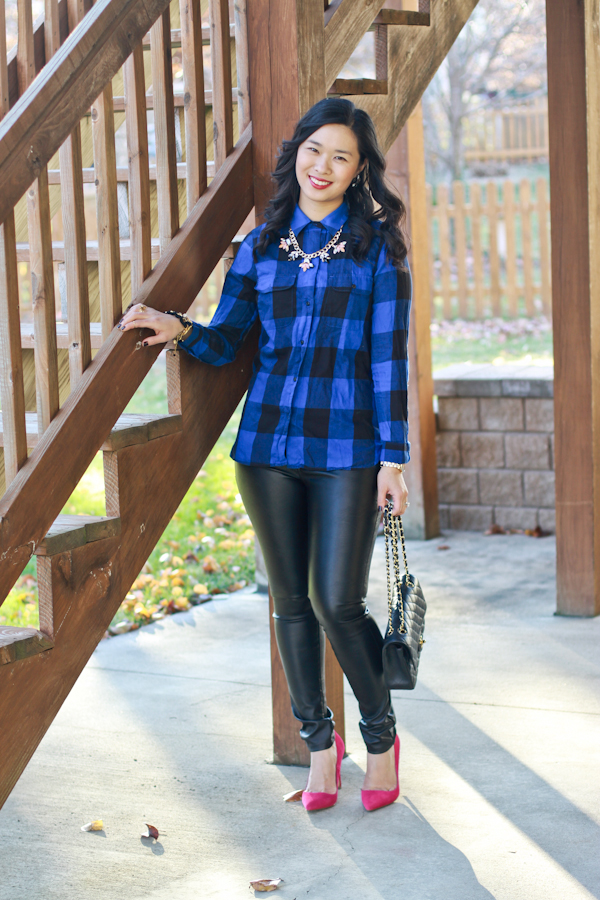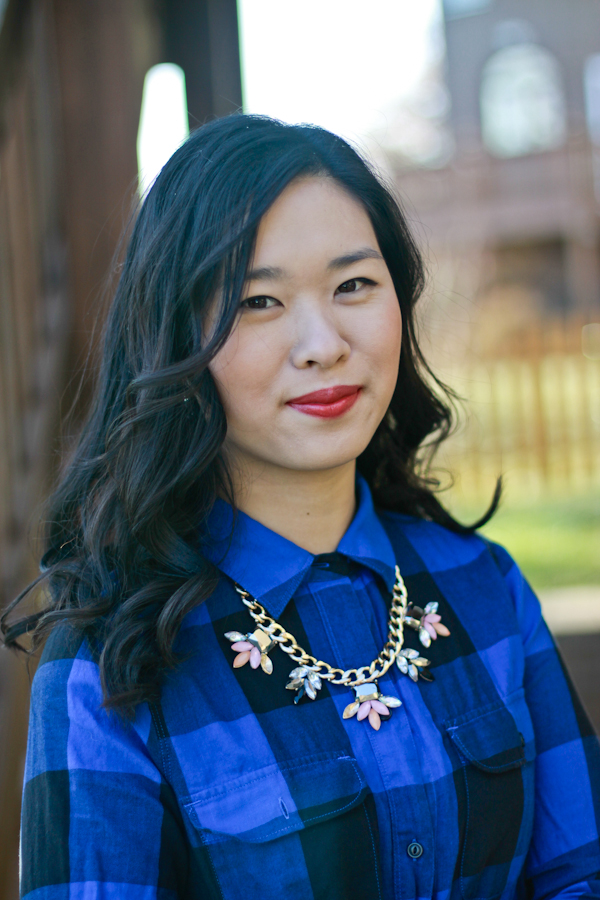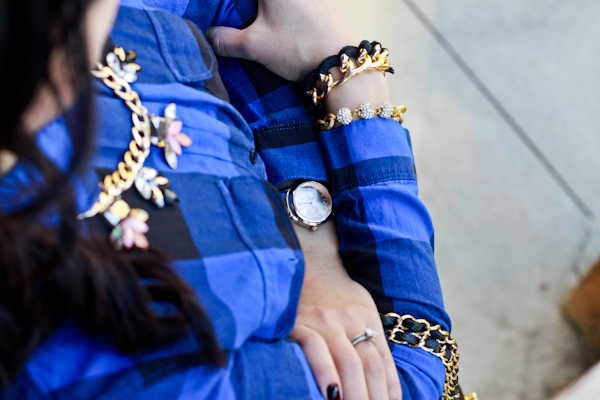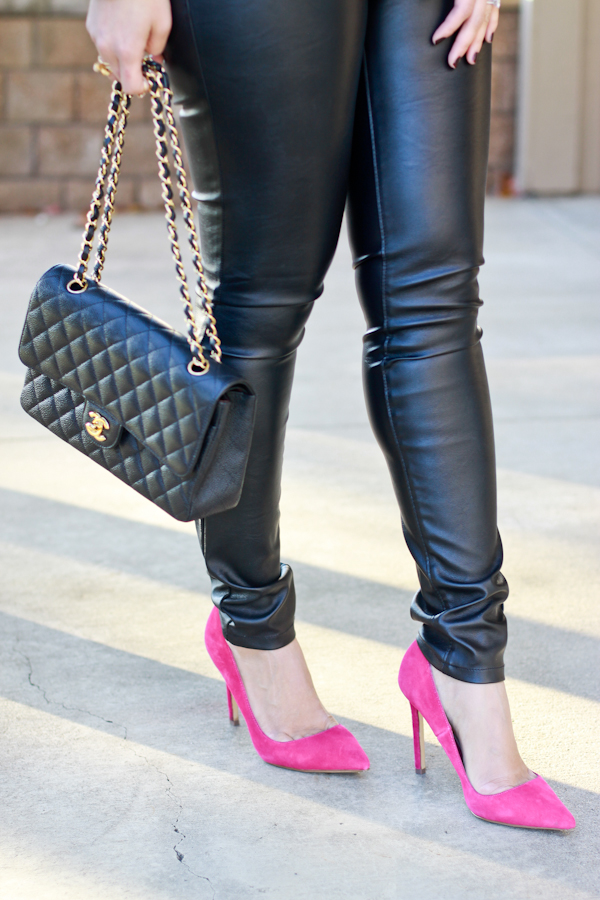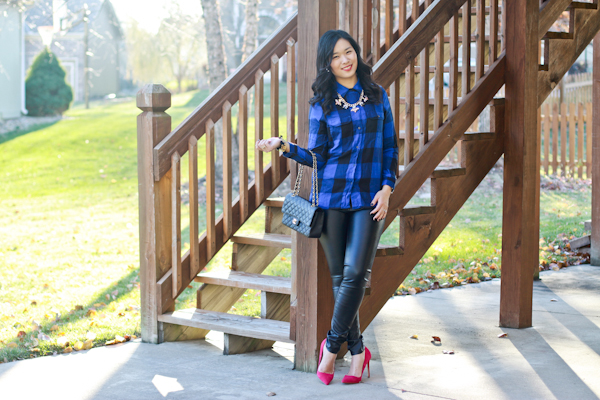 Outfit Details
Ex BF Shirt: Madewell
Leggings: Blank NYC
Shoes: ShoeMint
Necklace: Hello Cheeseburger
Purse: Chanel
If you want to see my twin's outfit details and want to have a good laugh, then don't forget to head on over to her blog and show her some love!
Don't forget to enter the $25 giveaway to BRIKA, $50 giveaway to Caroline G. and the $200 giveaway to Amazon via Coupons.com!