Well because Valentine's Day is coming up pretty quickly, I had to show just one more Valentine's Outfit with a LulaRoe Kimono for day and night, by just swapping out a few pieces. This look starts with a basic striped turtleneck (yes, I am obsessed with turtlenecks as I wore one in yesterday's post), a kimono (which you saw earlier this week here) and a pretty statement necklace. See how I transformed the look with just a few little changes!
DAY

For the day look, I just went with some casual legging and booties. Because I definitely think that wearing leggings is the epitome of "day" wear. And I probably wear these booties all too often, but they are just so comfortable and go with a ton of outfits! I'm toting around my every day Chloe Marcie bag that it one of my favorite every day bags of all times and fits a ton of things inside!
Outfit Details:
Turtleneck: Lilac Clothing
Kimono c/o LulaRoe
Leggings c/o LulaRoe
Boots: Cents of Style
Bag: Chloe
NIGHT
And now if you want to quickly change over the Day outfit to Night, I swapped out the leggings for leather pants (definitely gives it a more dressy vibe), put on some strappy sandals (great for going out BUT also dancing since heels and dancing are great but they always hurt my feet), and of course I topped off the night look with my Chanel bag. Love love it!
Outfit Details:
Turtleneck: Lilac Clothing
Kimono c/o LulaRoe
Pants: Albion Fit
Shoes: ASOS (on sale)!
Bag: Chanel
Hair by Tanglez Hair and Makeup
Photos by Lisa Miller Photo
Shop the post: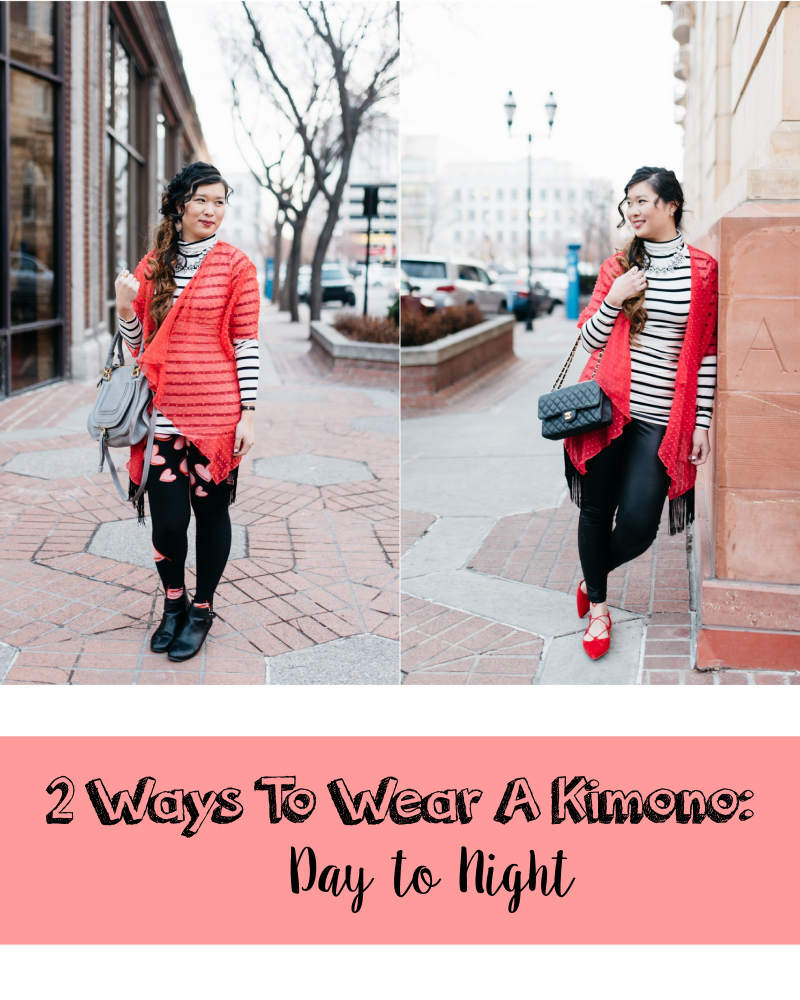 What do you think? Which one is your favorite look? What are you wearing for Valentine's Day?
To find out more information on becoming a LulaRoe consultant, make full time income with a part time job, and be in the fashion industry, visit this post.