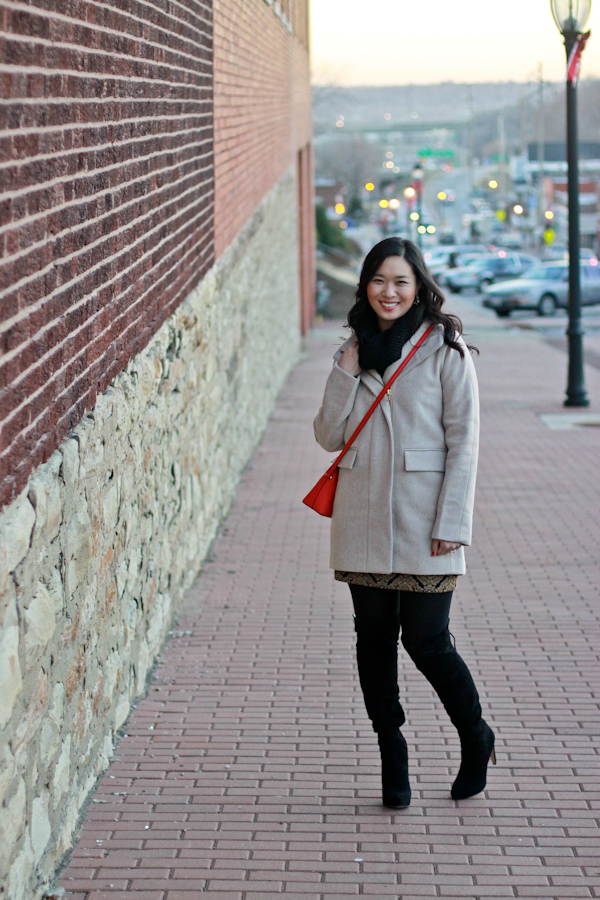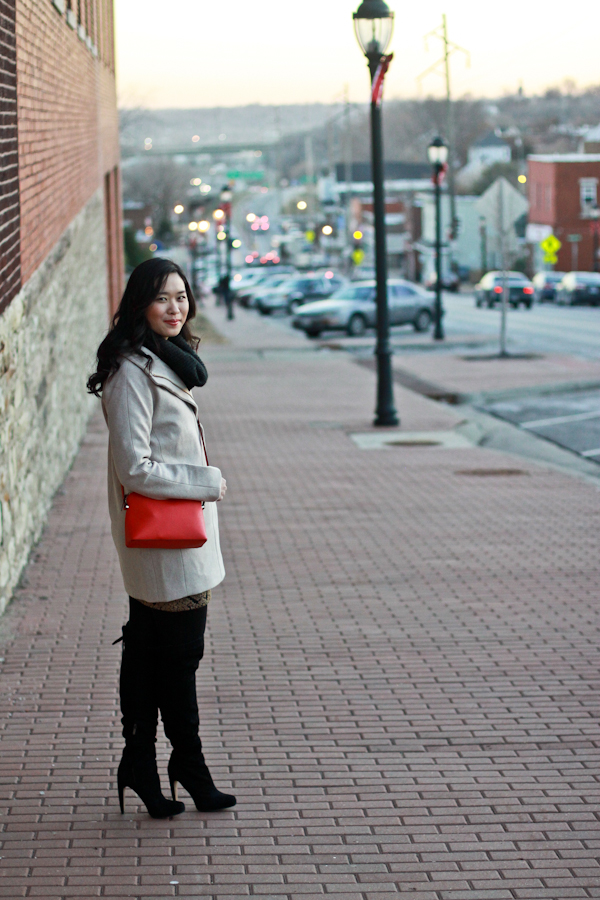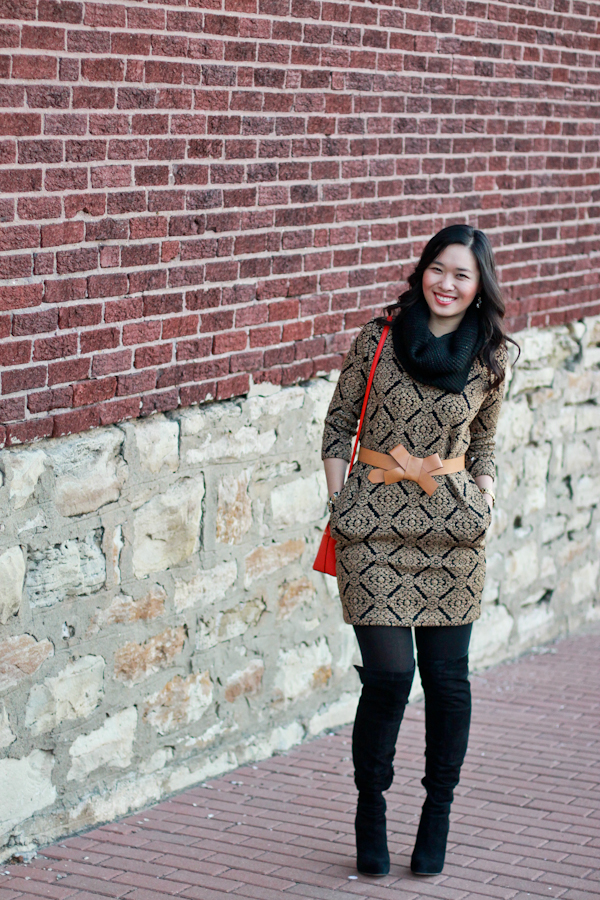 We're probably not going to be attending a glamorous New Years Party this year (because I don't know what babysitters would want to sacrifice their New Year's Eve), but if I did attend one, I'd probably be wearing an outfit like this (I ended up wearing this for a Holiday Party a few weeks ago).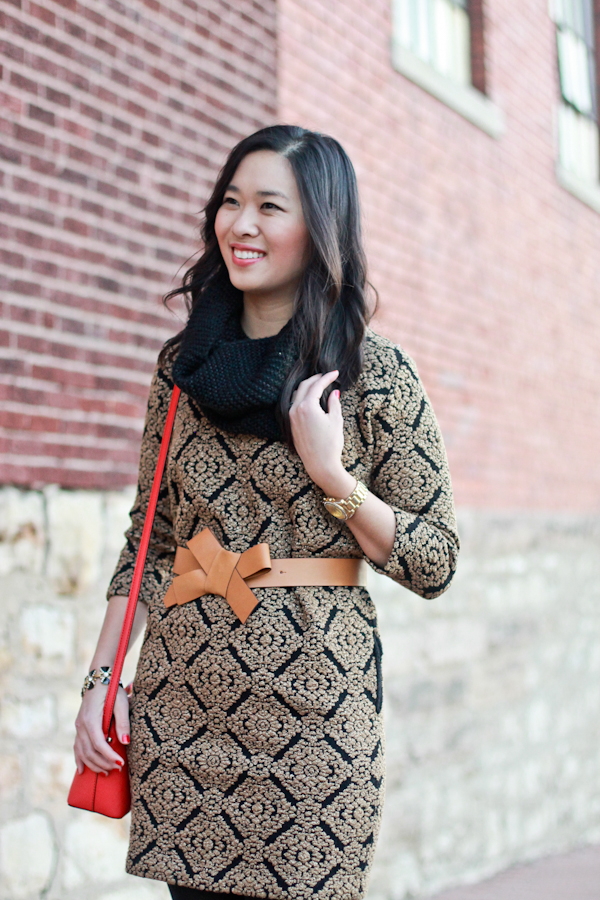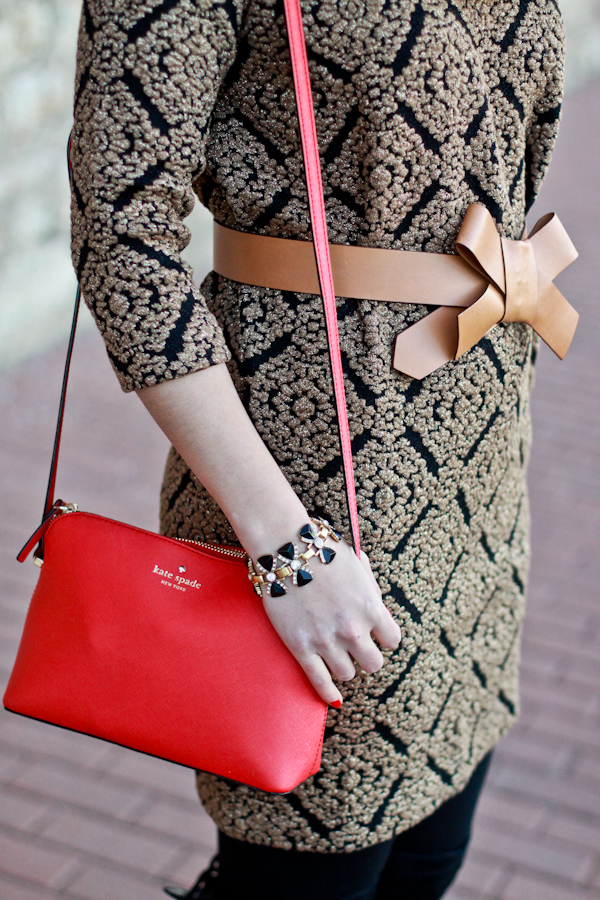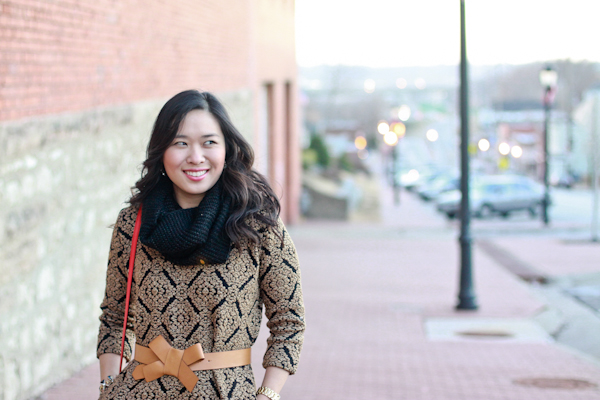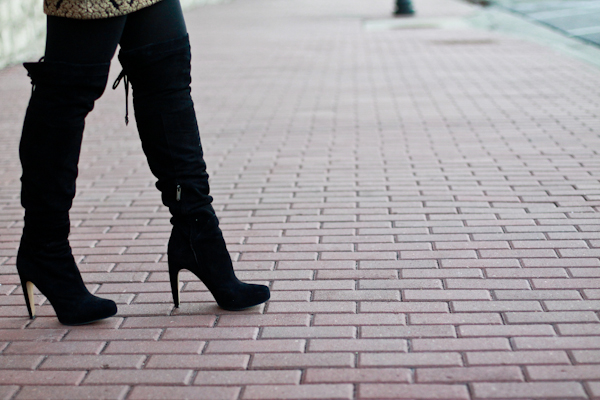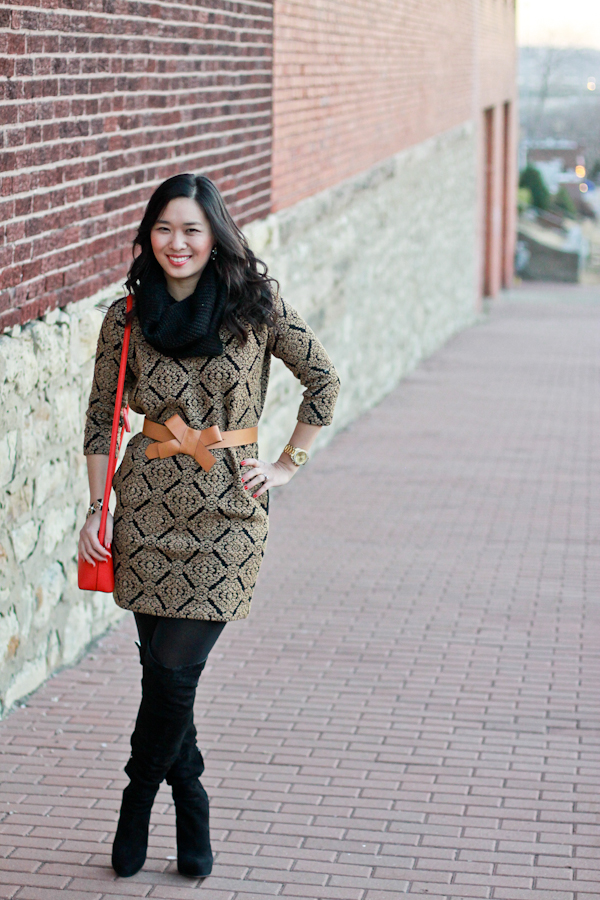 I am in love w/ the brocade look for the holidays and I have to say, more than 1 person came up to me and wanted to pet my dress, HA! Since this dress was more of a shift dress style with a straight down shape, I decided to add a belt as an added dimension and to give it some shape. It was also my first time taking my Over The Knee Boots (first pair I've ever owned) out for a spin, and I have to say, it was a lot of fun to wear! 🙂 Special thanks to Erin of Pretty, Polished, Perfect for taking these pictures for me!
Since I'll have to live celebrating the New Year vicariously through those who are going all out and celebrating, I want to hear how you plan to celebrate it and what you will be wearing! Hoping it's all sorts of fabulous!!
HAPPY NEW YEAR, FRIENDS!!
Outfit Details
Dress: Zara
Coat: J.Crew Factory {similar}
Belt: Kate Spade {similar}
Over The Knee Boots: Sam Edelman
Bag: Kate Spade
Scarf: H&M
Bracelet: J.Crew Factory