Last week, Austin's favorite older cousin, Evan, came to visit us all the way for California! He stayed a week at our house with my parent's in town watching both kids and they just had so much fun playing with each other. For dinner one evening, we decided to let the kids be the chefs and do all the cooking. I credit this ideally wholly to my husband who thought of this brilliant idea and bought all the necessary ingredients. We love involving the kids in daily things that we do to make them feel important and like they are an "adult". Plus, they really enjoyed helping out! Here's how it went down.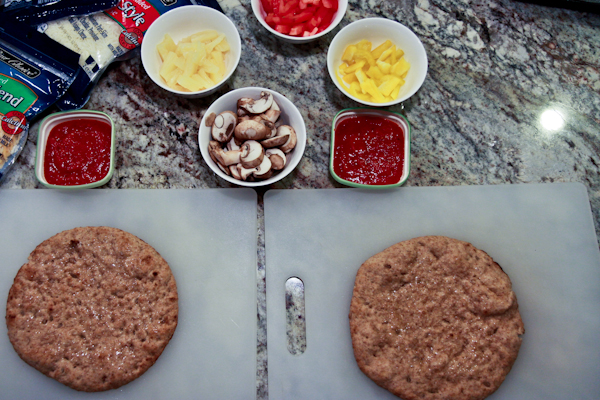 The first and most important thing to do is to prep all the ingredients out in bowls and prepare the pizza with olive oil on some cutting boards. (You don't want the kids to be sitting there watching you cut up veggies, open bags, their attention span is too short for that.)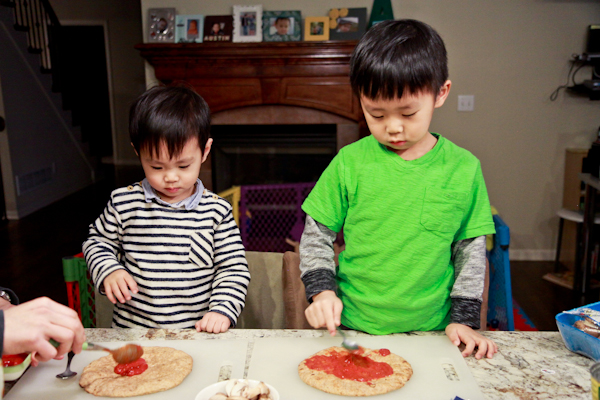 Then start with the sauce and show them how to spread it around the pizza as the base.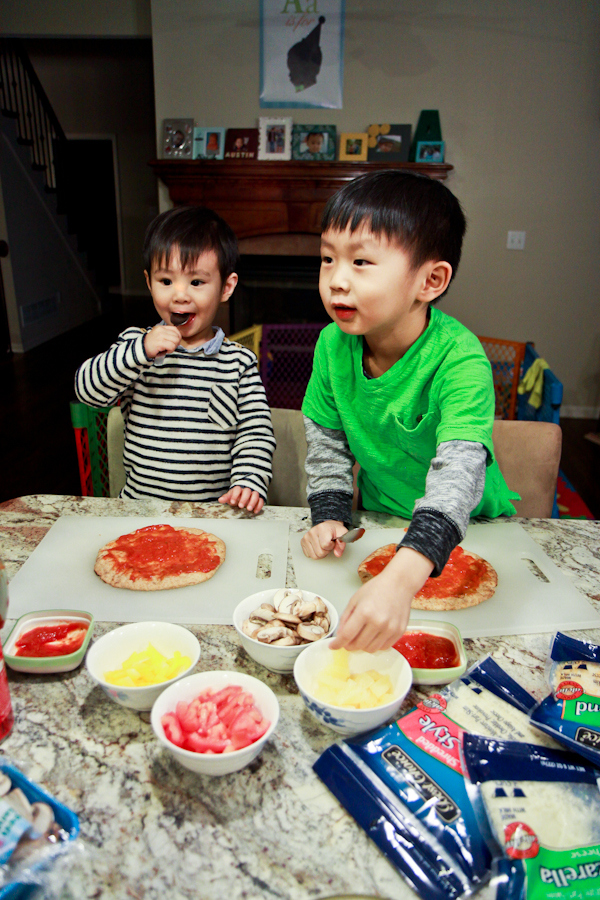 Next comes toppings. Feel free to let the kid's be creative with this. You can let them put on whatever toppings they want in any order they want. They love it when they get a choice in the matter.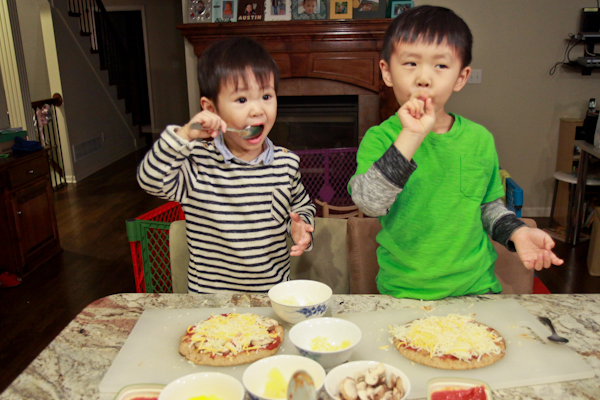 And then lastly the cheese! (And don't expect them to go the whole time without tasting some of the ingredients. If you plan to have anything raw, like meats or anything, you need to watch out that they don't try the taste test!)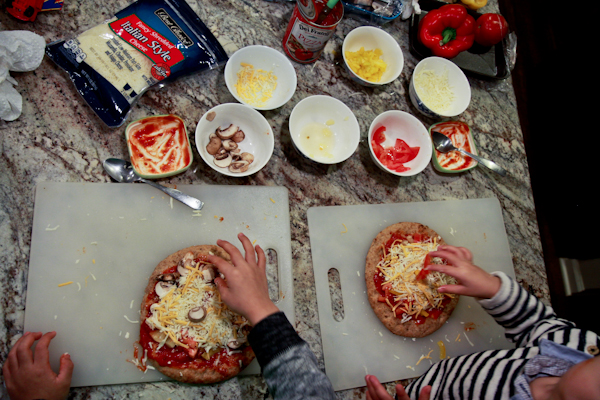 Little hands perfecting the little pizzas.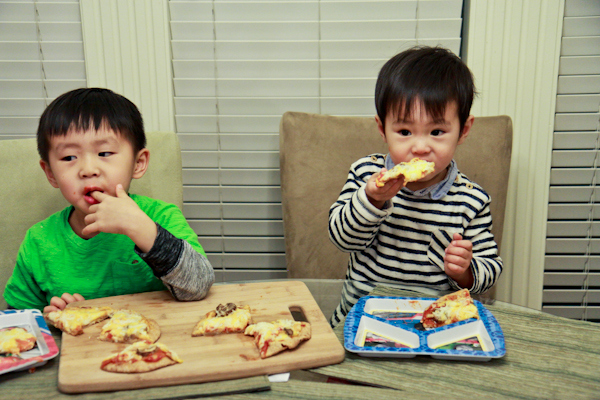 We followed the directions on the pizza crust package which told us to bake each pizza for about 7 minutes at 350 degrees. Once done baking, cut up the pizzas and let the kids enjoy them first!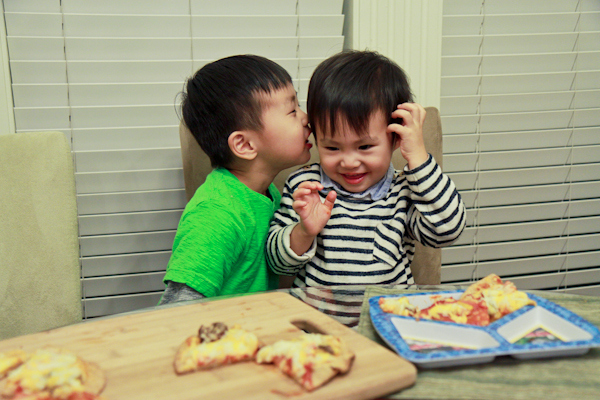 And then tell secrets to each other.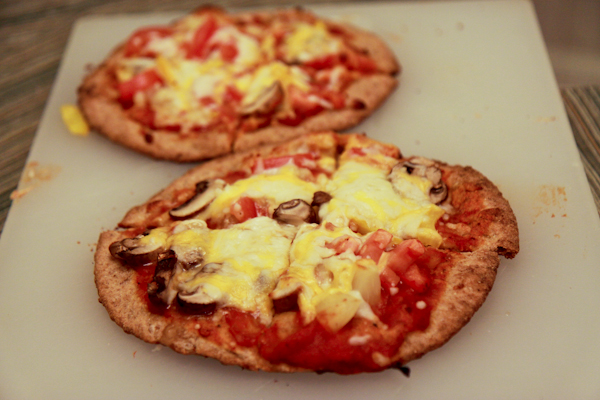 And then after they are done, you can enjoy the leftovers! 🙂
P.S. Winner of the $400 credit Wink & Winn Customizable Handbag Giveaway is Megan of magsp***@gmail.com. Congrats girl! Email me at sandyalamode(at)gmail(dot)com and I'll send you your code!
What are some of your favorite foods to make with kids?