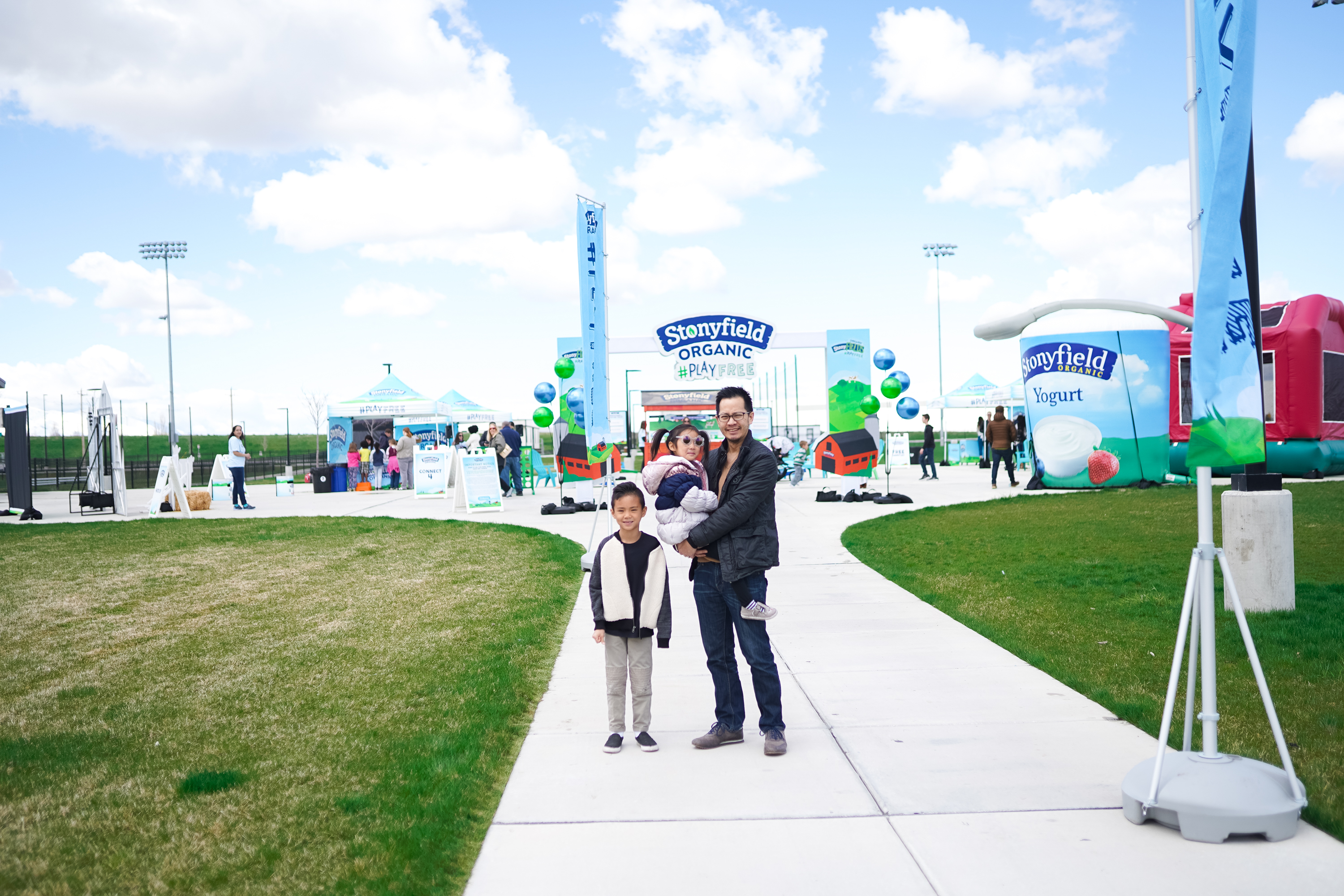 Last weekend we attended a 'Field Day' celebration with Stonyfield at the Regional Athletic Complex. That field along with the fields at Sunnyside Park and Westpointe Park are the first three fields that Stonyfield and their partners are helping to convert to organic. Did you know? Millions of kids and families play on sports fields and parks each year, and a majority of these fields are sprayed with harmful chemicals to keep the grass greener and free of weeds. Many of these chemicals have been tied to a variety of health problems like cancer, endocrine disruption, Parkinson's disease and more. At Stonyfield, they think that parents shouldn't have to worry about their kids being exposed to pesticides when they're rolling in the grass, running on the soccer field or playing on the baseball diamond, and I have to agree! We should be able to enjoy a picnic or playing outdoors without exposure to toxic chemicals.
The good news is that Stonyfield has learned that by working with nature and supporting the life in the soil, lawns, parks, sports fields and other landscapes can be cared for without the use of harmful pesticides, herbicides and synthetic fertilizers – while looking just as beautiful and functioning just as well! Through the StonyFIELDS Initiative, they are taking what they've learned from organic farming and teaming up with communities across America to make all fields organic by stopping the use of harmful pesticides on playing fields and parks. Their goal is to help communities take the necessary steps to convert to organic field maintenance while empowering families everywhere by providing tools and resources to make change locally and at their own homes. Towns across the country are already beginning to embrace this approach and Stonyfield is working alongside them to support them, with Salt Lake City, UT being one of them!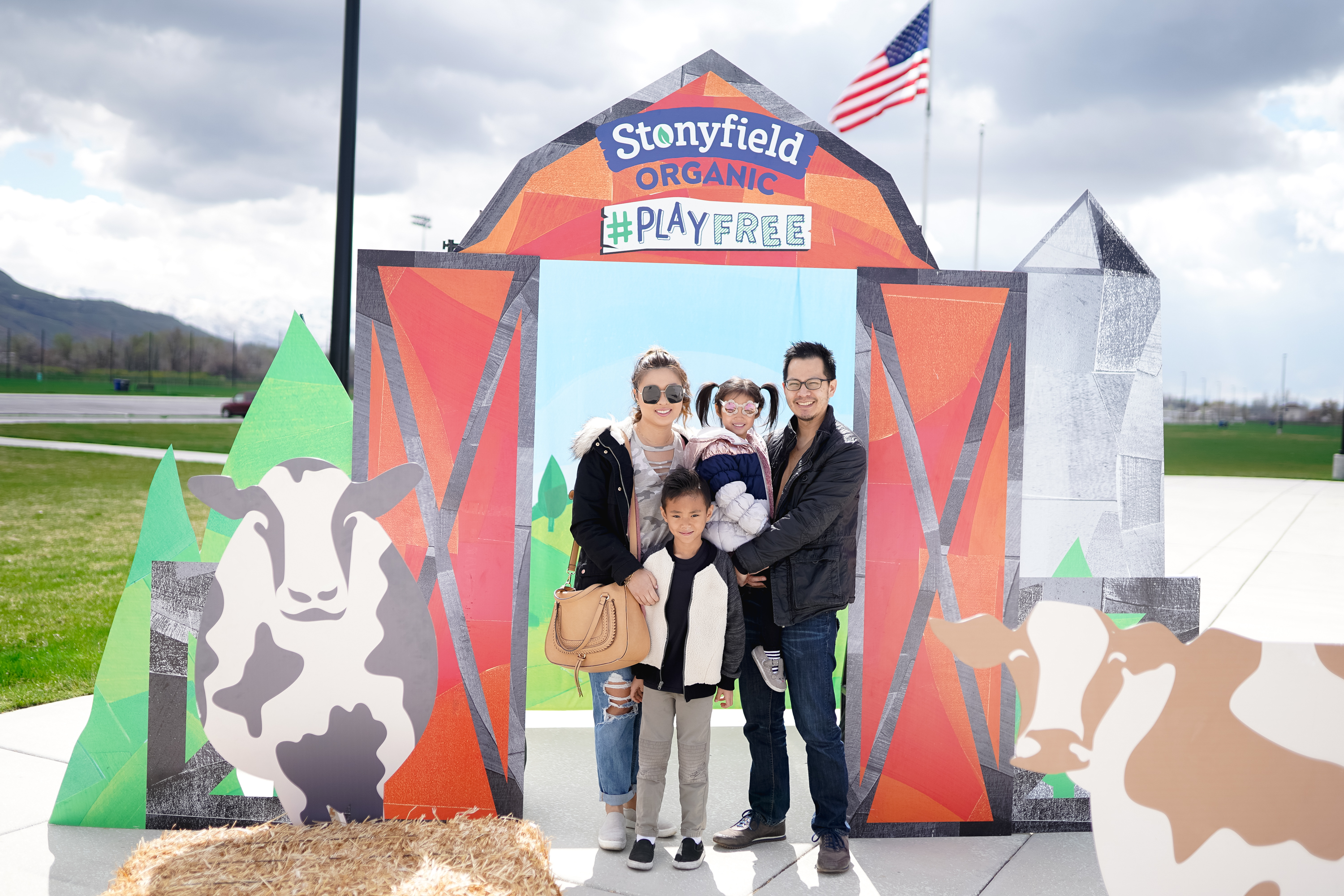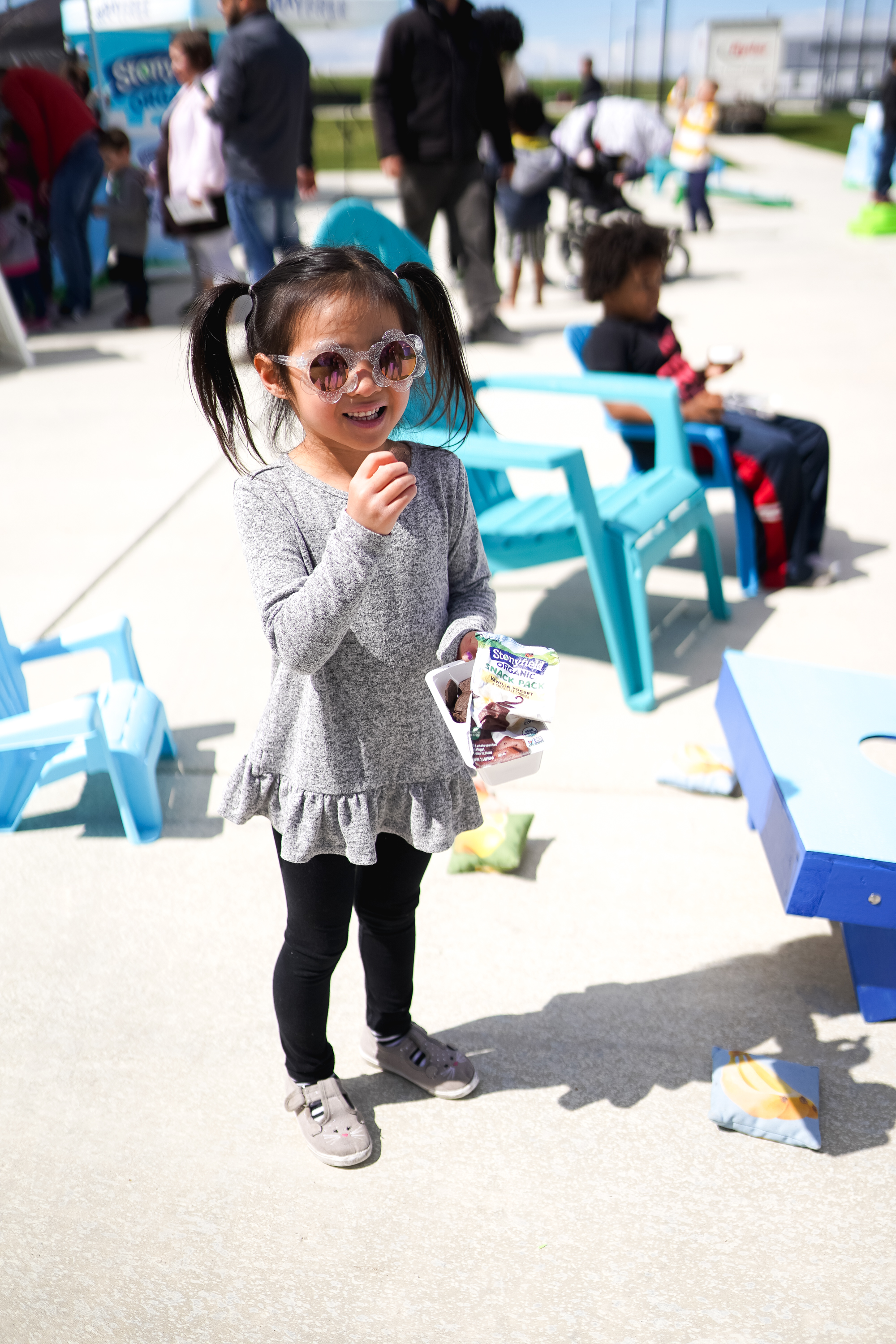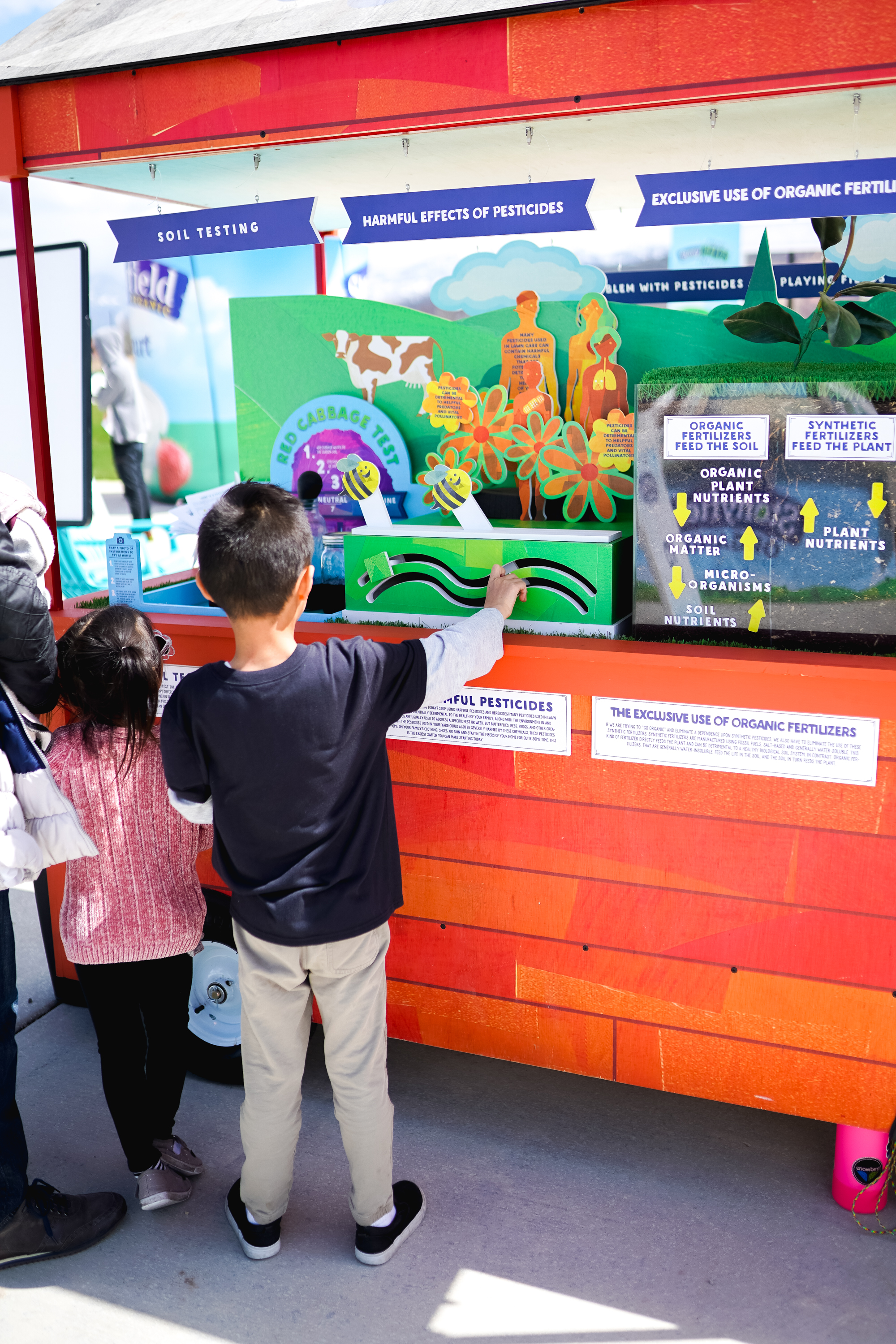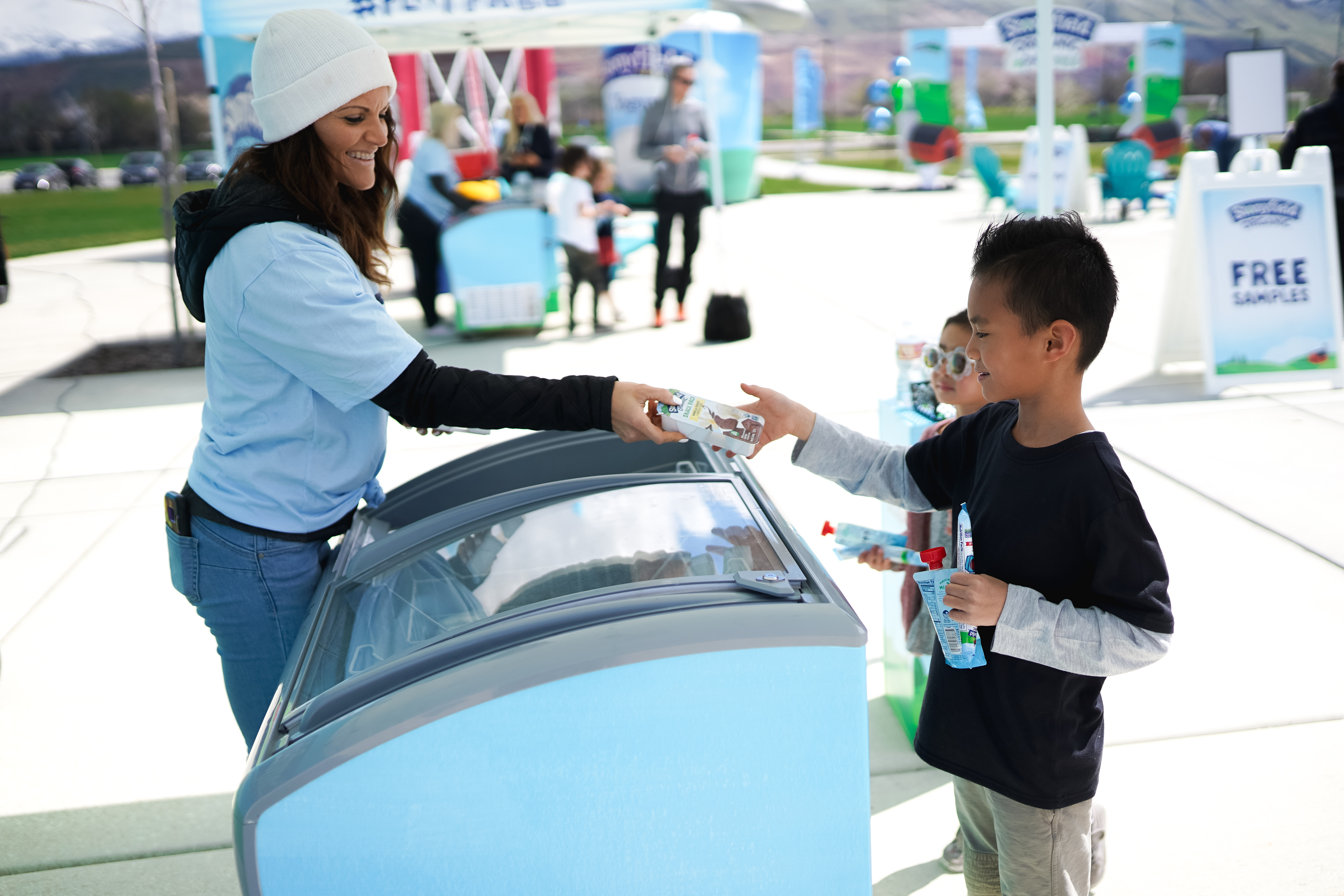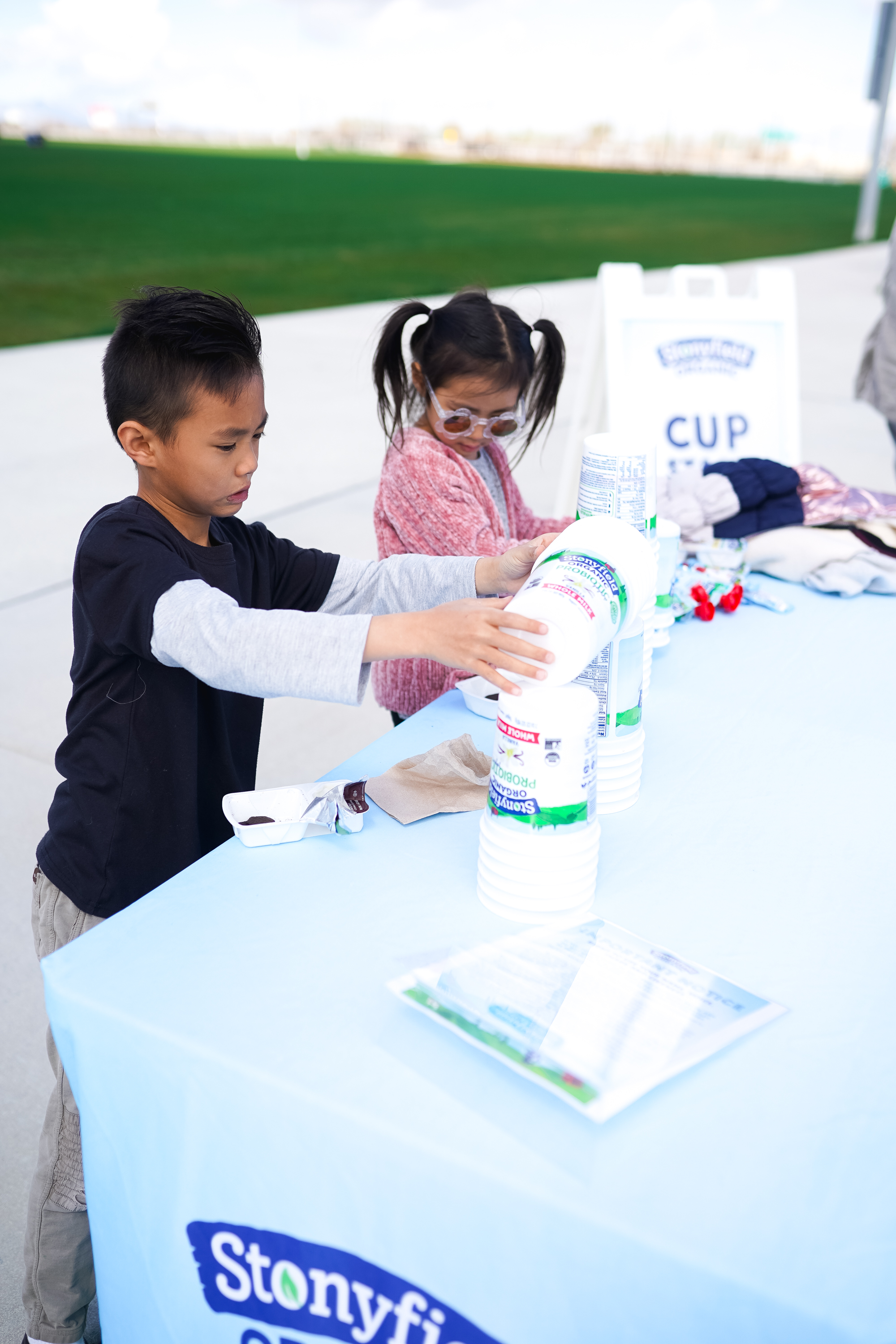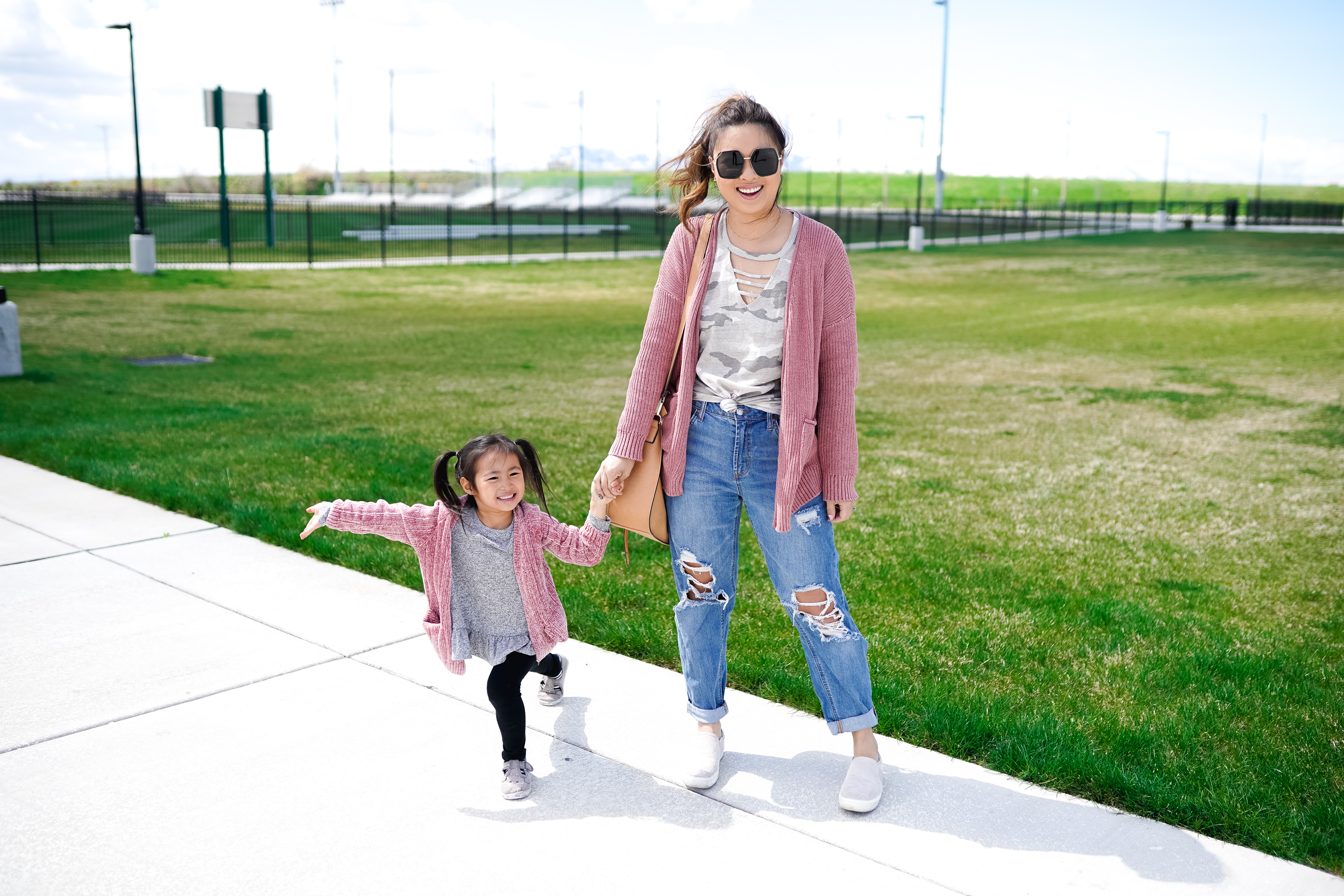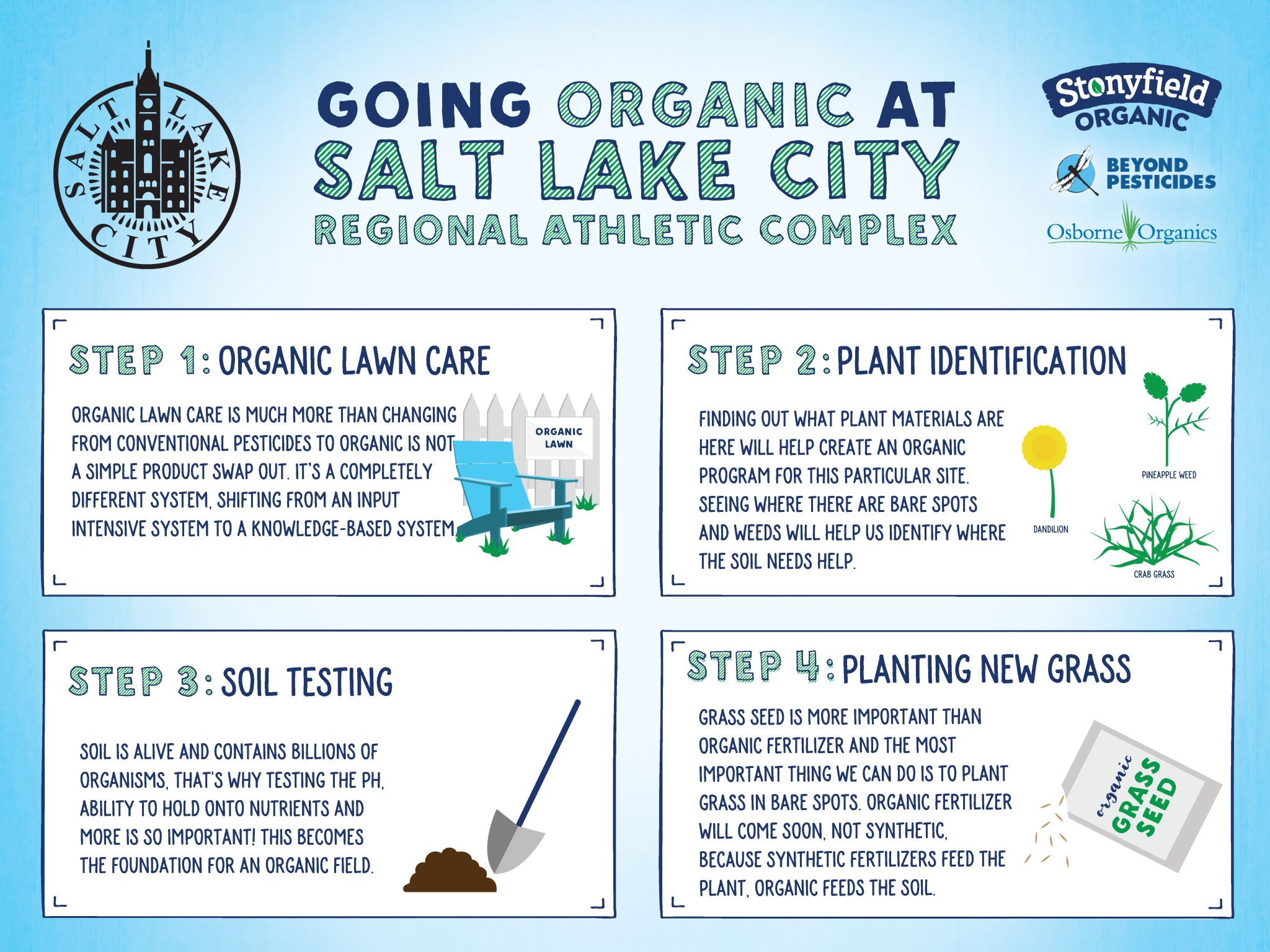 At the Field Day, the kids got to go around and play various games like frisbee, stacking cups, corn hole and in a bounce house as well as plant their own little mini plants and learn more about the importance of organic lawn care (well that was probably more for the adults)! We also got to enjoy Stonyfield's various yogurt snacks as a treat!
If you would like more information on the donation programs or to learn about specific community conversions, visit www.stonyfield.com/playfree.
Thanks to Stonyfield for sponsoring this post, all opinions expressed are 100% my own!