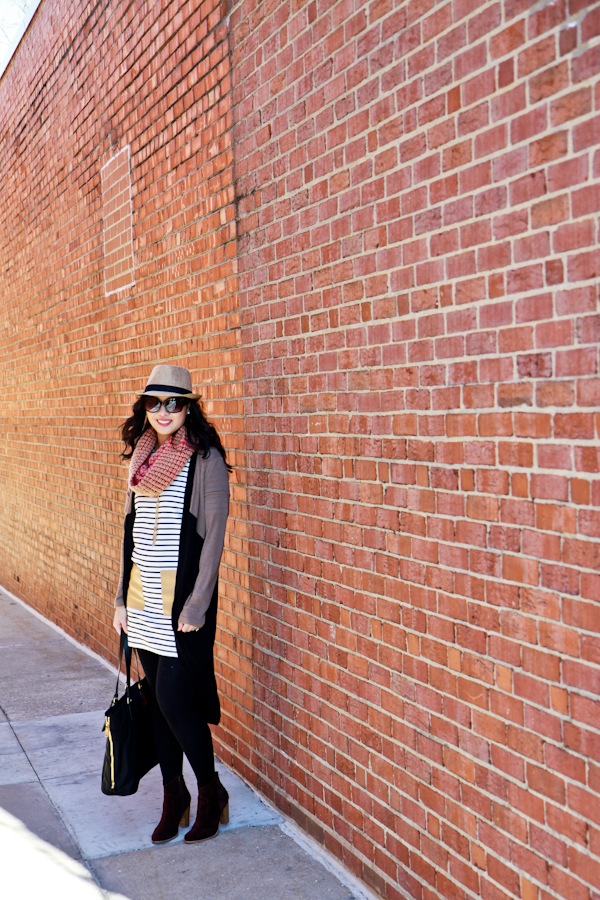 I wore this outfit for a lunch date with a couple of friends the other day. It was probably the quickest shoot known to mankind because it was all kinds of negative windchill that day. Hence why I am wearing every accessory possible to cover up every inch of my body except my hands and part of my face.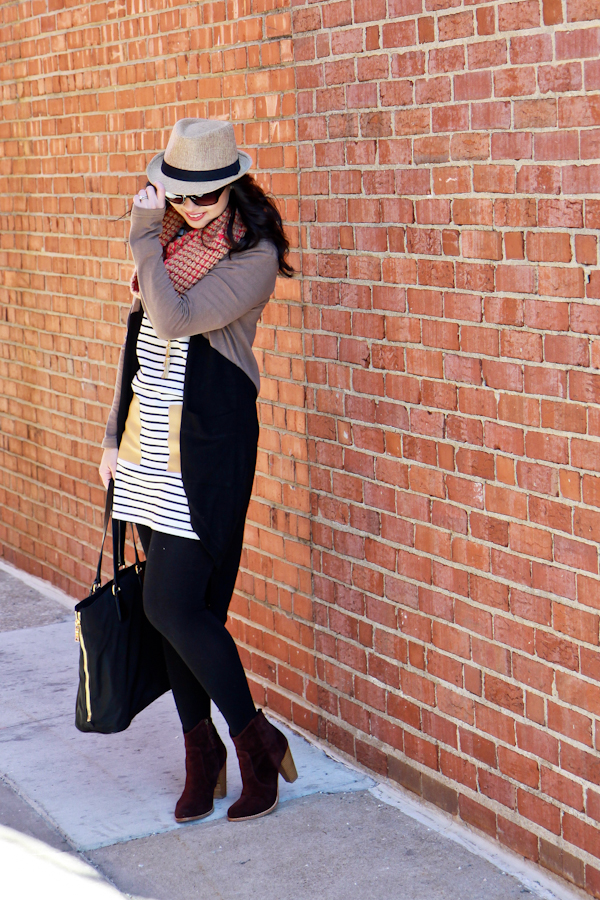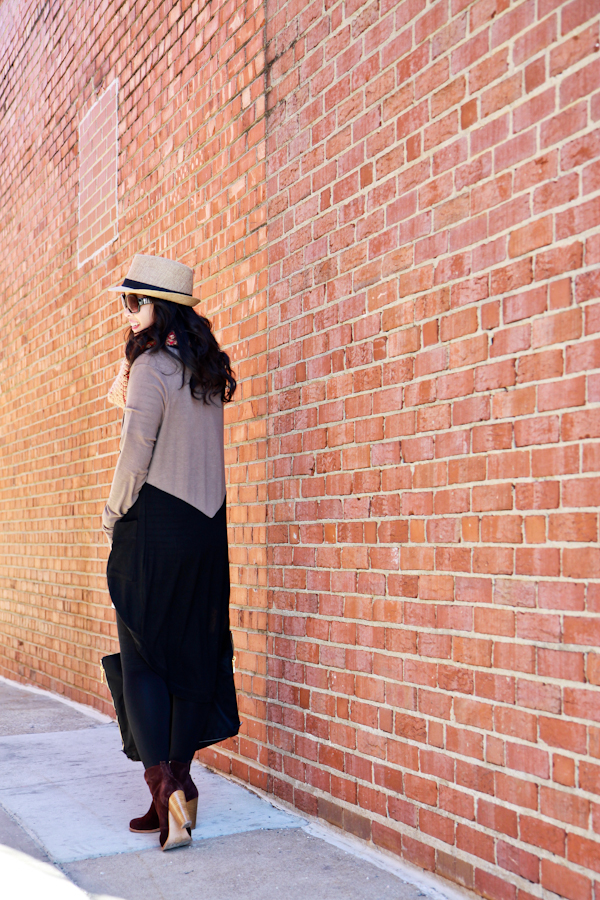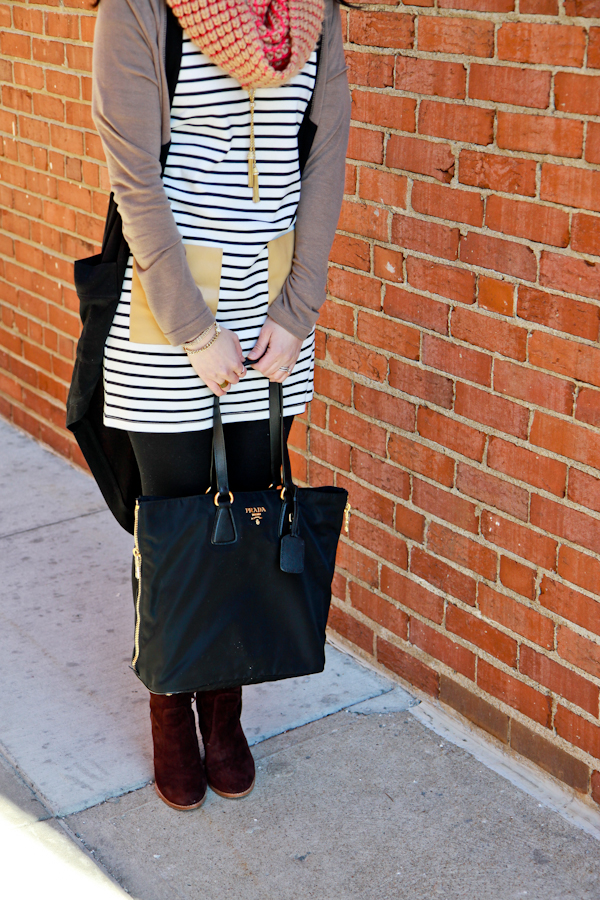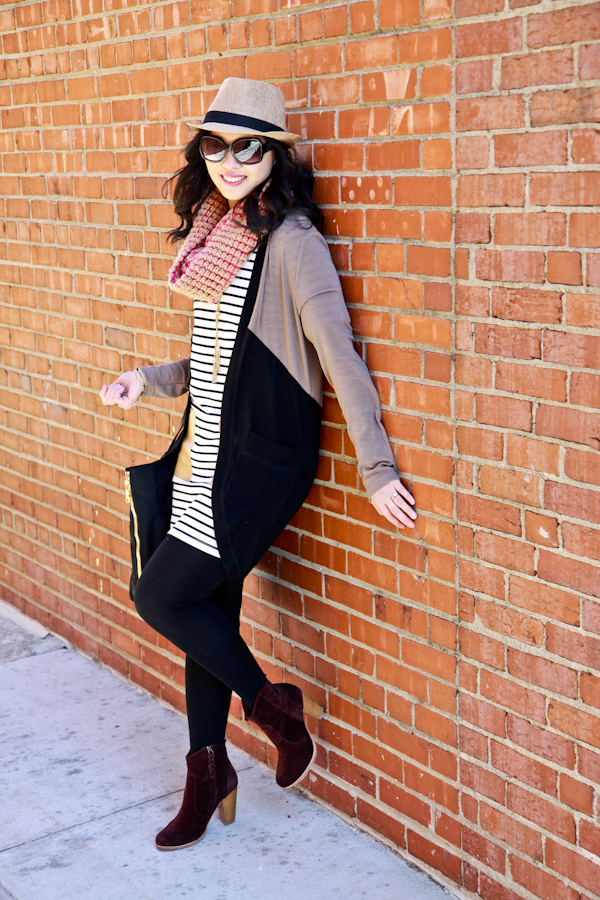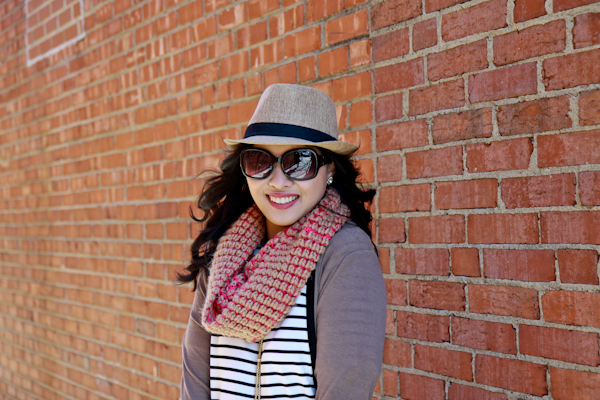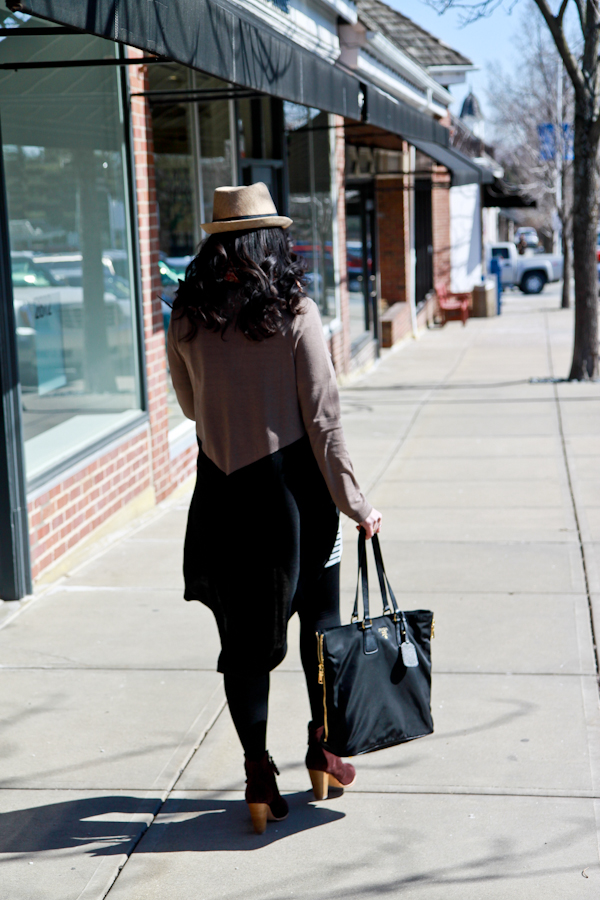 Long cardigans are my new favorite thing, like this one from Swell. They are great layered over short dresses, medium-length dresses, tees, tanks and can cover up any unflattering booty action if one had some going on. Are you a long cardigan fan?
Thanks Erin for taking these pics!
P.S. Congrats to Sadie B. for winning the $50 Houlihan's gift card GIVEAWAY! Please email me at sandyalamode(at)gmail(dot)com with your mailing address and I'll get your gift card sent to ya!
Outfit Details–
Dress: Golden Tote
Cardigan c/o Swell
Boots: Joie
Necklace: J.Crew
Scarf: Gap
Hat: Forever 21
Bag: Prada