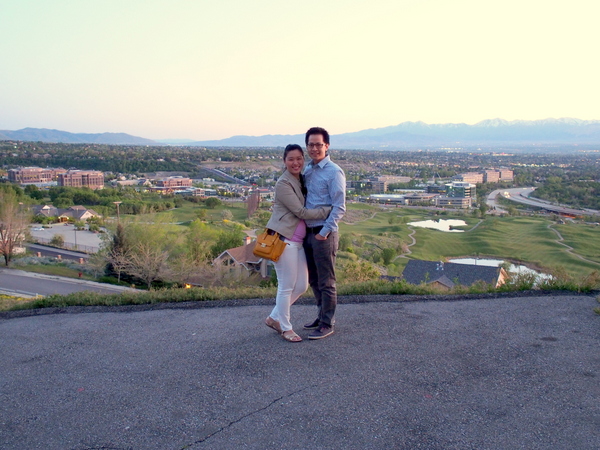 Dear Marv,
Today marks our 5 year anniversary. Looking back on these 5 years together, we really have come a long way. We got married in Michigan, lived together in our first home together in Missouri, got pregnant with Austin, moved to our second home together and started renting out our first home, and now we are pregnant with Baby #2! I can't imagine a single day of the last 5 years without you in my life. You are my shoulder to cry on, the person that can make me laugh and smile at a moment's notice, you are the BEST father for Austin, you are my soulmate.
I love the way we poke fun at each other. I love the way that you love making pancakes on Sunday mornings a tradition. My eyes light up when you get home from work, and so do Austin's. I love that you are handy around the house and outside as well. I love how you will fill up my car with gas for me if I don't want to go out when it's dark out. I love the way you like to stare at our son Austin through the monitor when we are away from home. I love the way you sing to and with Austin. I love the fact that you take my outfit pictures almost daily and don't complain. 🙂 I love the way that you will go out of your way just so I can have the crazy desserts, sweets, boba that I want. I love the way that we can be in separate rooms of the house doing separate things, but I still feel secure just by having you there.
We've been through a lot together and the 5 years (and beyond) in our lives is only about to get tougher, but we have each other and we will get through it all.
Love,
Sandy
P.S. Winner of the Omoroka Jewelry giveaway is Sharon of The Tiny Heart!  Congrats!  Sharon – email me at sandyalamode(at)gmail(dot)com and I'll hook you up with your winnings!