This post is sponsored by Sophos Home, but all opinions expressed are 100% my own.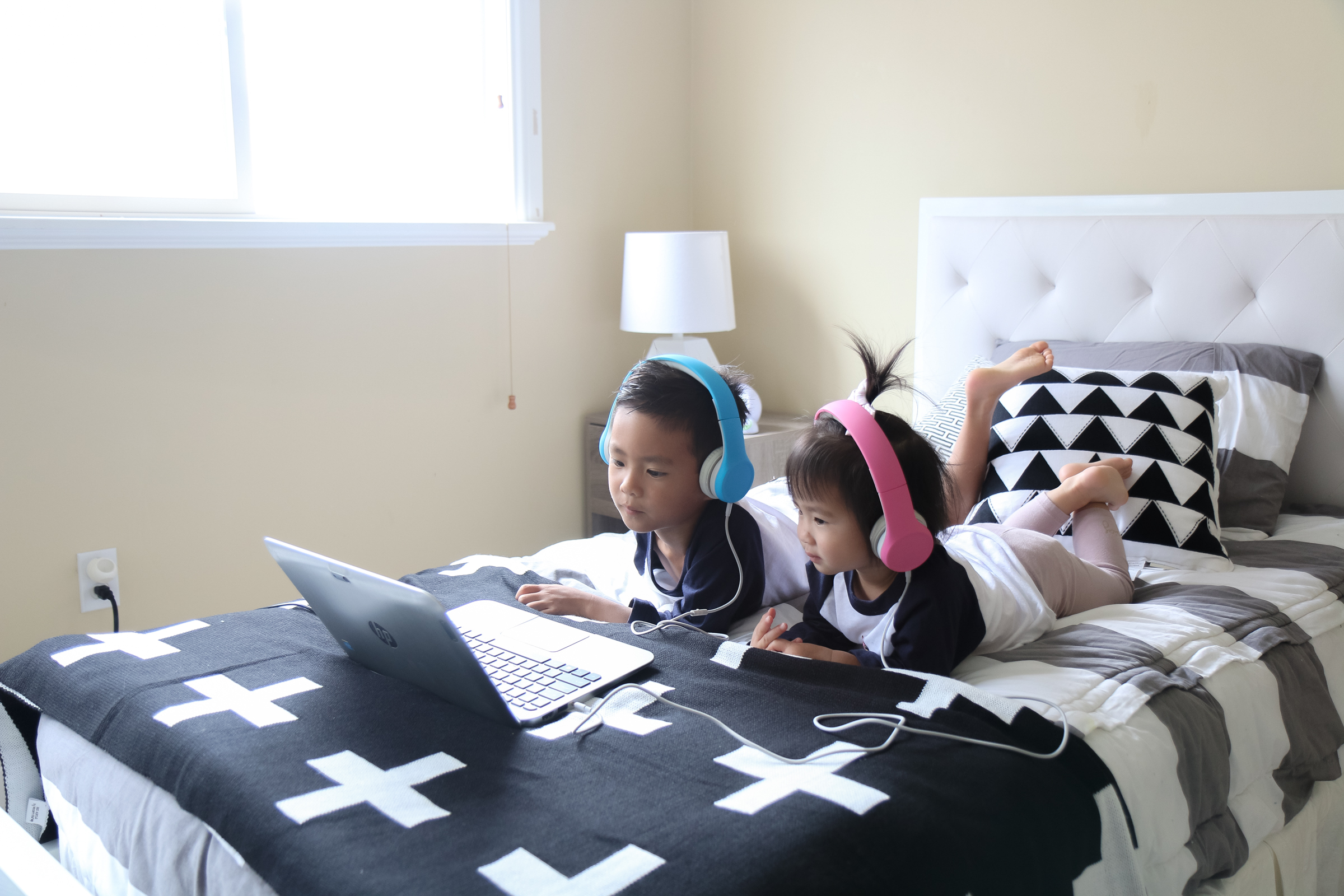 It's so crazy to think that so much of our lives are revolved around being online, being connected, posting on social media, tied to our phones. I was talking to a co-worker the other day who had left his phone at home, but managed to get a hold of his wife to bring him his phone, because he probably wouldn't have lasted the day with out it. I'm constantly on my phone or laptop, checking Facebook, posting on Instagram, interacting with blog readers… it's just kind of insane to think about the amount of time I spend online. With my blog and Instagram and Instagram stories, I literally share about so many parts of my life, I'm almost like an open book. People know where I am eating, what I am wearing, where I am going with my family, when my kids have a tantrum… it's amazing that technology can allow us to get this peek into other's lives, but it can also be scary. You hear things about companies getting hacked, websites going completely down, people stealing each other's photos, and even worse things happening to kids that it pains me to even talk about it.
As a mother and wife, one of the most important things to me is protecting my family. Protecting them from any evil, making sure they don't get hurt, ensuring they are happy and healthy. I know that I do post a lot about my kids and family online (while some of you may be weary of posting these things), but I love to share, it's my personality. I love to share the daily happenings so others can relate. We all have struggles and even though I have pretty pictures, I want others to know that I go through problems too. I love people being able to see the little glimpses of my messy life, the fact that we aren't ALWAYS dressed up, and I crave the support that I get from others. We're all in this world together, we all go through hardships, and most importantly, this blog is honestly a journal for me to look back on my life when I'm wrinkly and old. 😉 I want my kids to look back on it and see what they wore in their childhood and think that it is so "not fashionable or outdated", but laugh at themselves. I want them to see that we went on trips, went to the pumpkin patch, helped me cook, what our house to look like, it's always so fun to look back at your childhood isn't it?
But I have to remember that not everything is puppies and rainbows, but there are hackers out there, there are creepy people, there are people with ill-intentions and being able to ensure that me and my family are safe when browsing the internet or posting things, is super important. As my kids grow older and become better at technology than me, I want to make sure that I am able to track the websites they go to, I want to make sure they aren't going to "bad" or inappropriate websites. And quite frankly, sometimes when my own parents come over to our house, somehow they manage to get viruses on our computers as well because they are clicking things they shouldn't be, or getting sucked into ads or scam emails and believing them! Oh my gosh, I just saw myself in 30 years, AHH!
But this is where Sophos Home comes in. They are on a mission to secure the world, and I am totally on board with that mission! Sophos Home is a free business grade security software that Sophos is making available to individuals and families as their sort of gift to the world to help make the internet as a whole a more secure place. This is something that really aligns well with moms and families as kids start to get to the age where they are using the internet more. Technology is so important in our daily lives, but it also leaves us vulnerable, especially when all of our work is online or we are trying to keep our kids from accidentally clicking inappropriate content. Sophos Home is a way to combat these vulnerabilities by helping people keep themselves and their loved ones secure online. There is also a toolkit that Sophos has come up with as a way to give tips and tricks about things like content filtering on YouTube and how to navigate the security settings on an iPhone. And check out this cute ad of kids being adults… I can totally relate! 😉
They are also currently running a sweepstakes from October 20 – November 3 (hurry, there isn't much time)! You can enter by entering the sweepstakes AND downloading Sophos Home during this campaign time period. There are three winners, one grand prize winner will receive a MacBook and two additional winners will receive Apple Watches! So, not only will you be adding protection to your computer and your family, but you will be entering to win some pretty sweet prizes while you are at it! Make sure to enter the sweepstakes HERE!