Disclosure: I received an Everyday Happy Diaper Kit for review. All thoughts and opinions are 100% my own.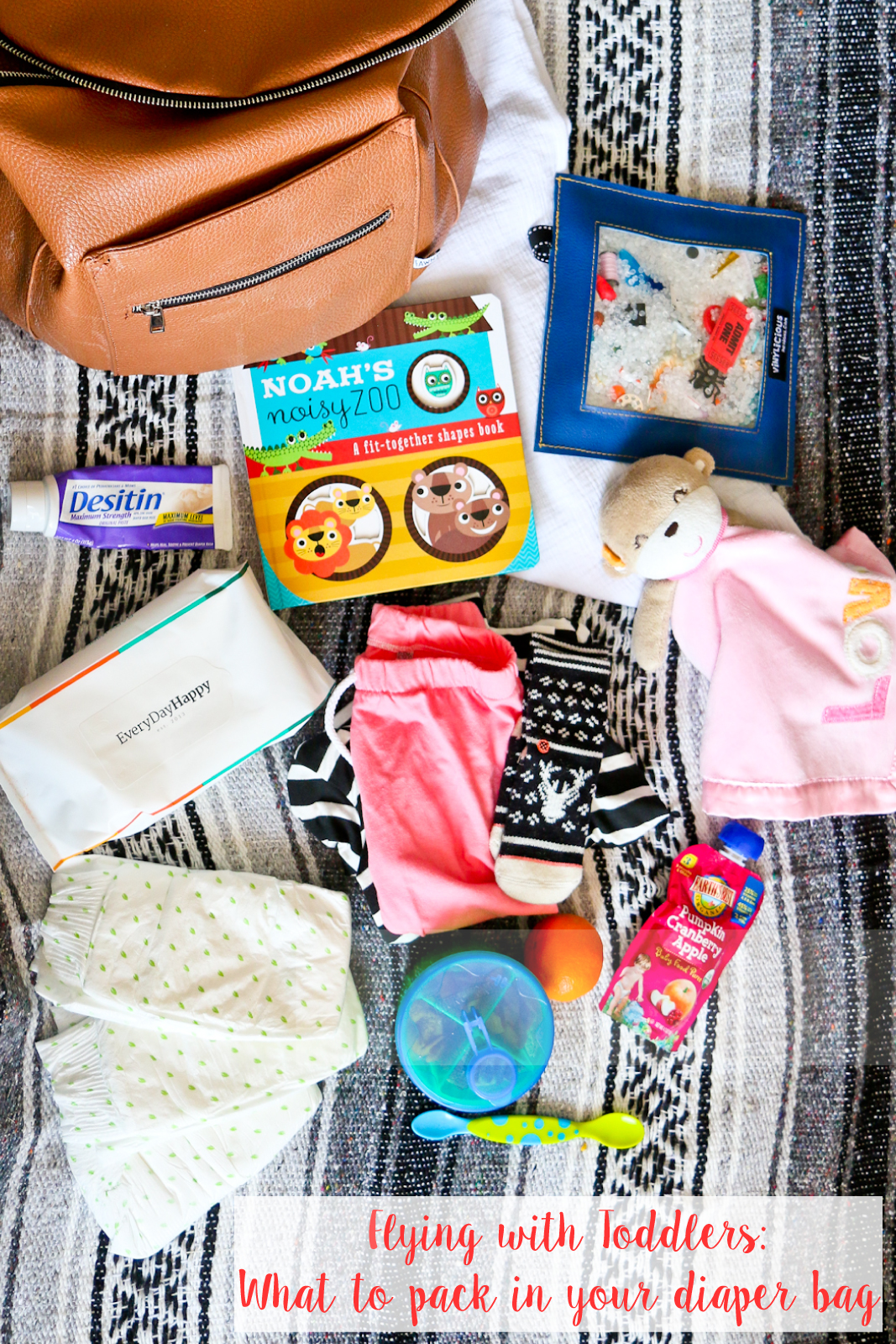 Our little family of four is doing a little travel to Ohio this holiday season to visit my husband's family. It's been 2 years since we've been there and I'm pretty excited that the weather is actually supposed to be in the 50-60s. That's kind odd for the Midwest, but I am glad to take a break from the Utah snow, HA! I can't wait to get in lots of sleep, take the kids to see my husband's old stomping grounds and just all around relax. 🙂 For our trip, we had to take 2 flights and "travel" for about 8 hours so I wanted to share with you about flying with toddlers and what to pack in your diaper bag, in case others are doing some traveling with toddlers too. I think it's a little but different than what to pack for a baby vs. toddler and I've seen a lot of what to pack in your diaper bag for babies, so this one is just for a toddler specifically.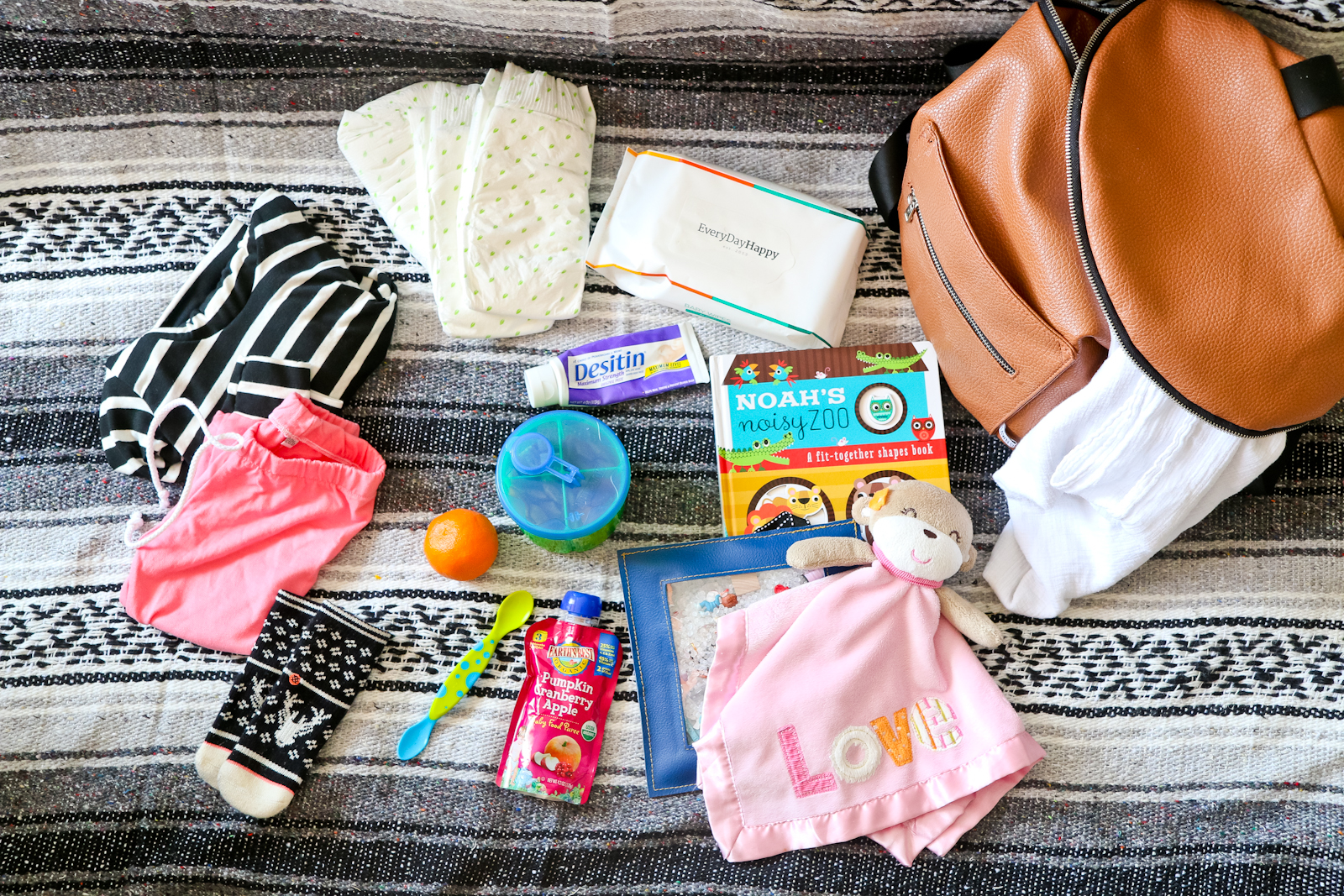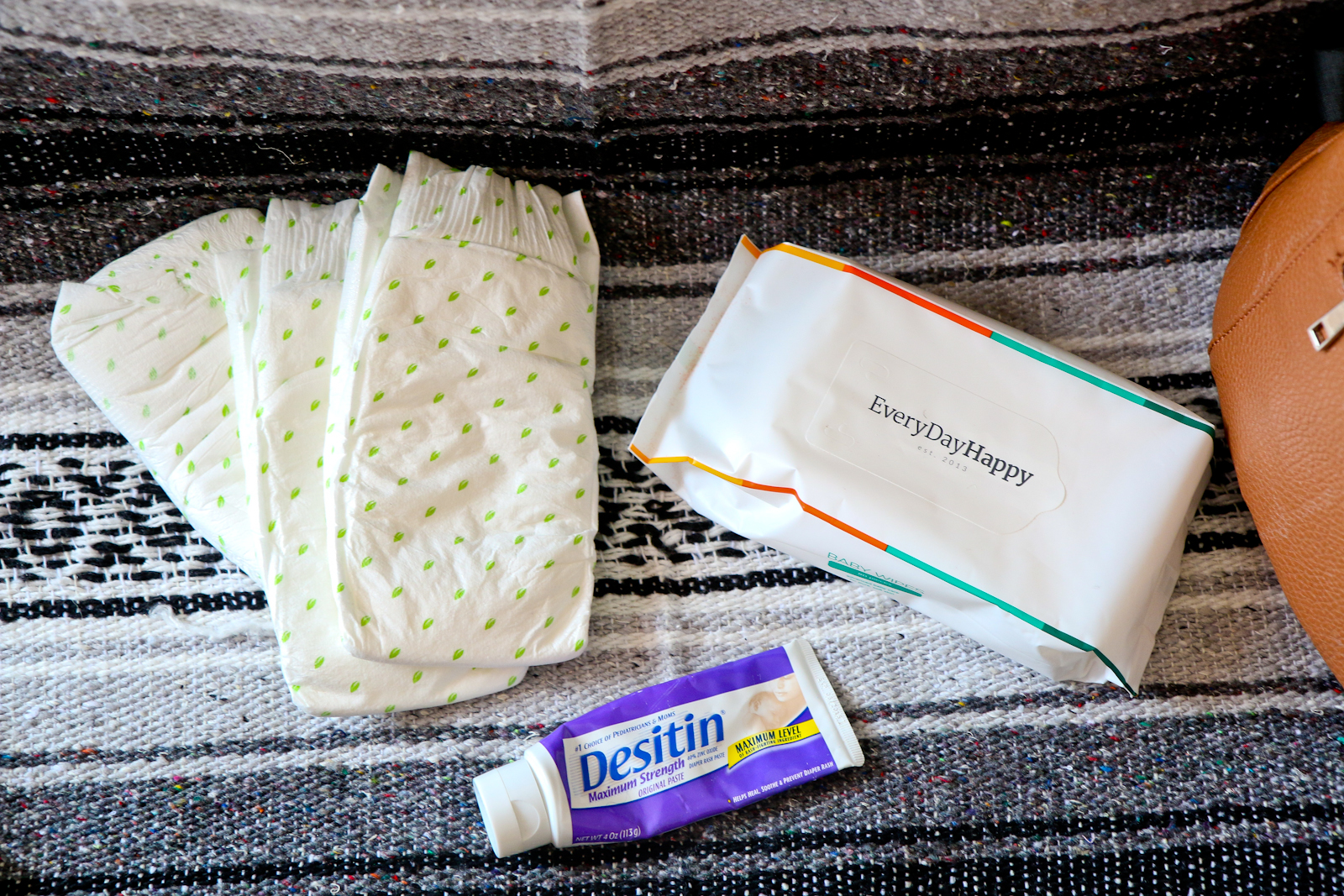 1. Diapers, wipes, diaper cream…
So we have a 3 year old who is potty trained, but of course our 1 year old is not yet. So obviously having a handful of diapers, lots of wipes for messes and diaper cream is essential. I always like to change diapers before every flight. We actually had to change our daughter's diaper mid-flight too after seeing it was very full.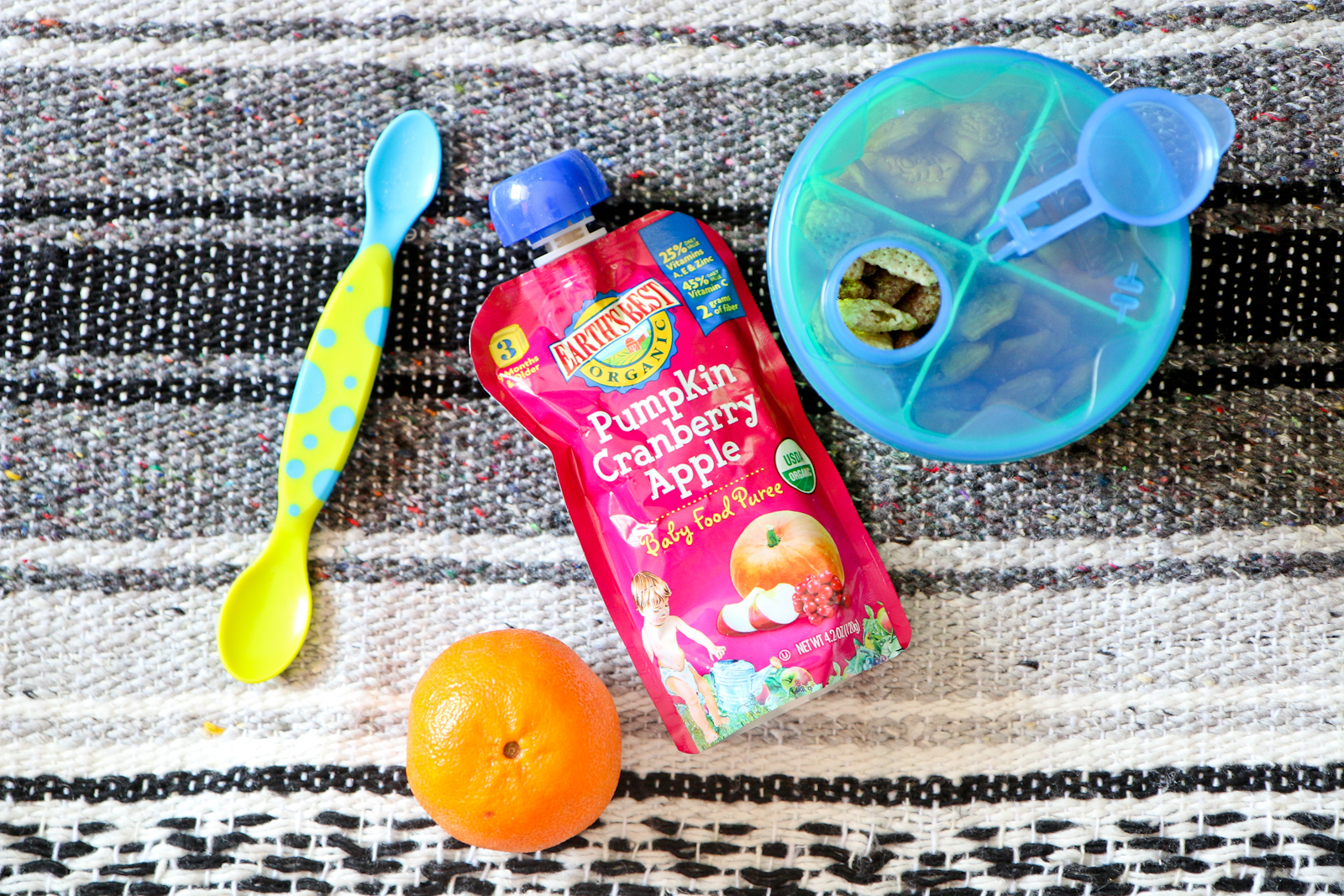 2. Snacks, snacks, and more snacks.
Of course making sure you are stocked up with snacks is always important. Pouches are the kid's favorite and can make the least mess (as long as you help the younger toddlers with squeezing). Since we just flew, I brought a couple of pouches with me and some were less than 4 oz and some were more. Just a note, if you are bringing it on your carry on and don't want to be stopped by security (like I did), make sure to bring pouches that are less than 4 oz, trust me on this one. We also love to bring fruit cut up in little snack bags as well.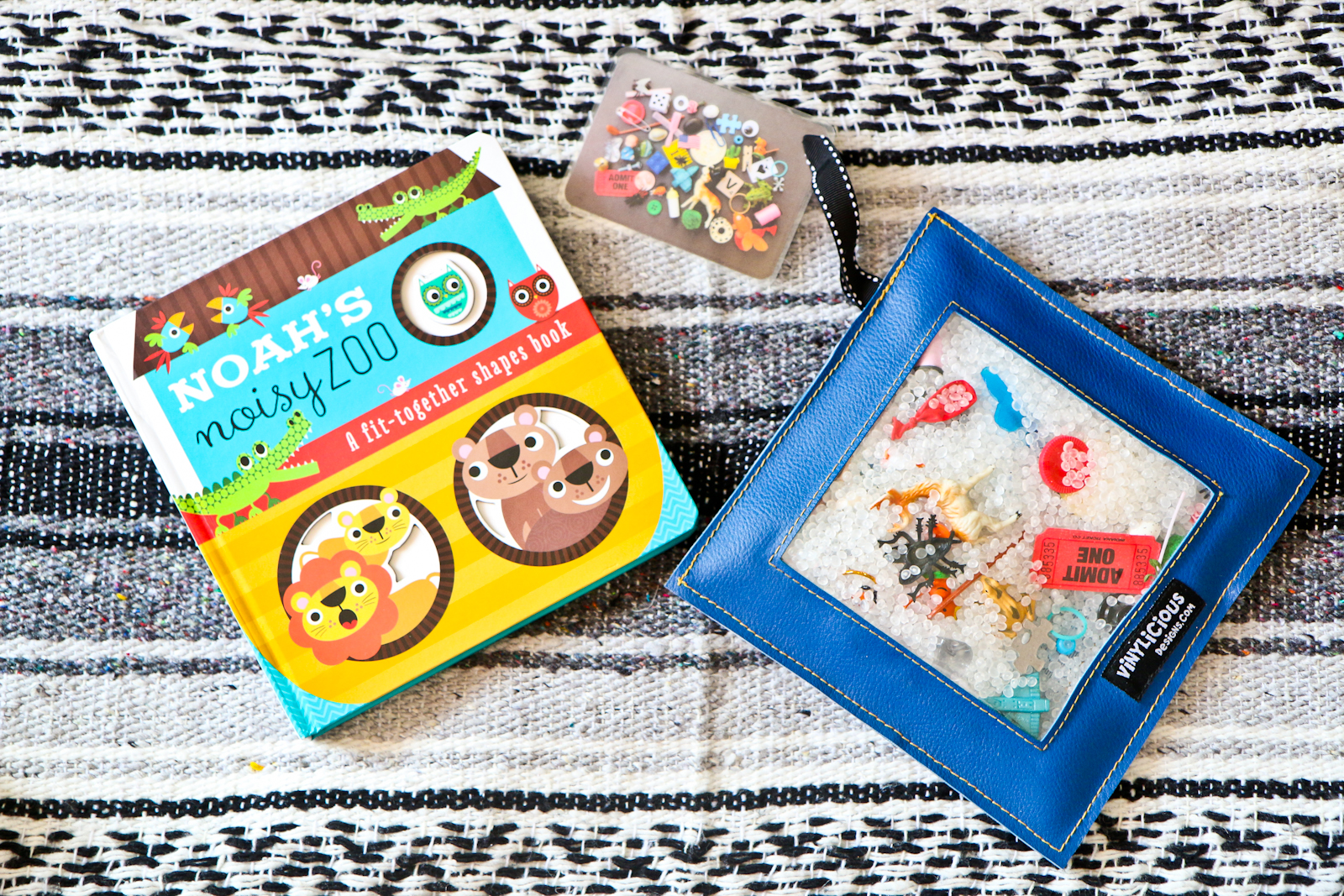 3. New books, toys, entertainment.
I've always learned that introducing a new toy to your toddler on an airplane ride is great advice. The attention span of a toddler is SMALL, like as in after 5 minutes they want to do something else. We had a 4 hour flight and Vivian was so squirmy and wanted to move around that we had to have lots of different toy options to get her attention. Especially when we think her mood is about to turn sour, bringing out a new toy was always a great idea, to buy us another 5-10 minutes. For Austin, my older toddler, he just watched movies the whole trip and he was completely fine. 🙂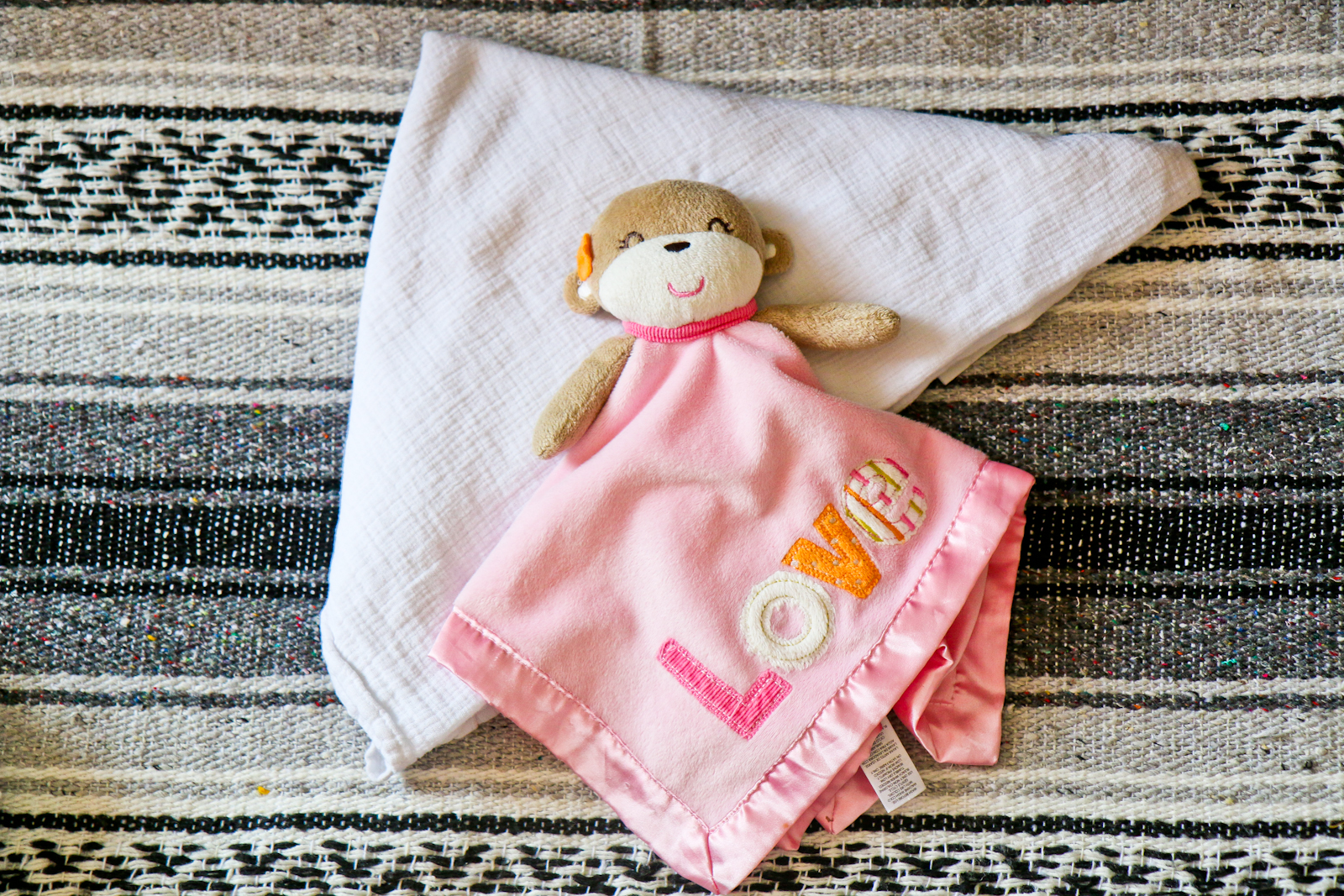 4. Blanket and lovey for sleeping.
Thank goodness, for part of our flight, we got both of our kids to sleep at the SAME TIME. This was probably the best part of the flight. 😉 So having a blanket to cover them or their favorite lovey to help them sleep longer is key. Vivian also uses a binky for sleep time. My husband and I just got to sit and talk for 2 hours, without our phones or anything, we just got to chat. We honestly don't ever just sit and talk at home or anything anymore, because there is always something to do like clean the house or we are usually occupied on our phones, so bad I know.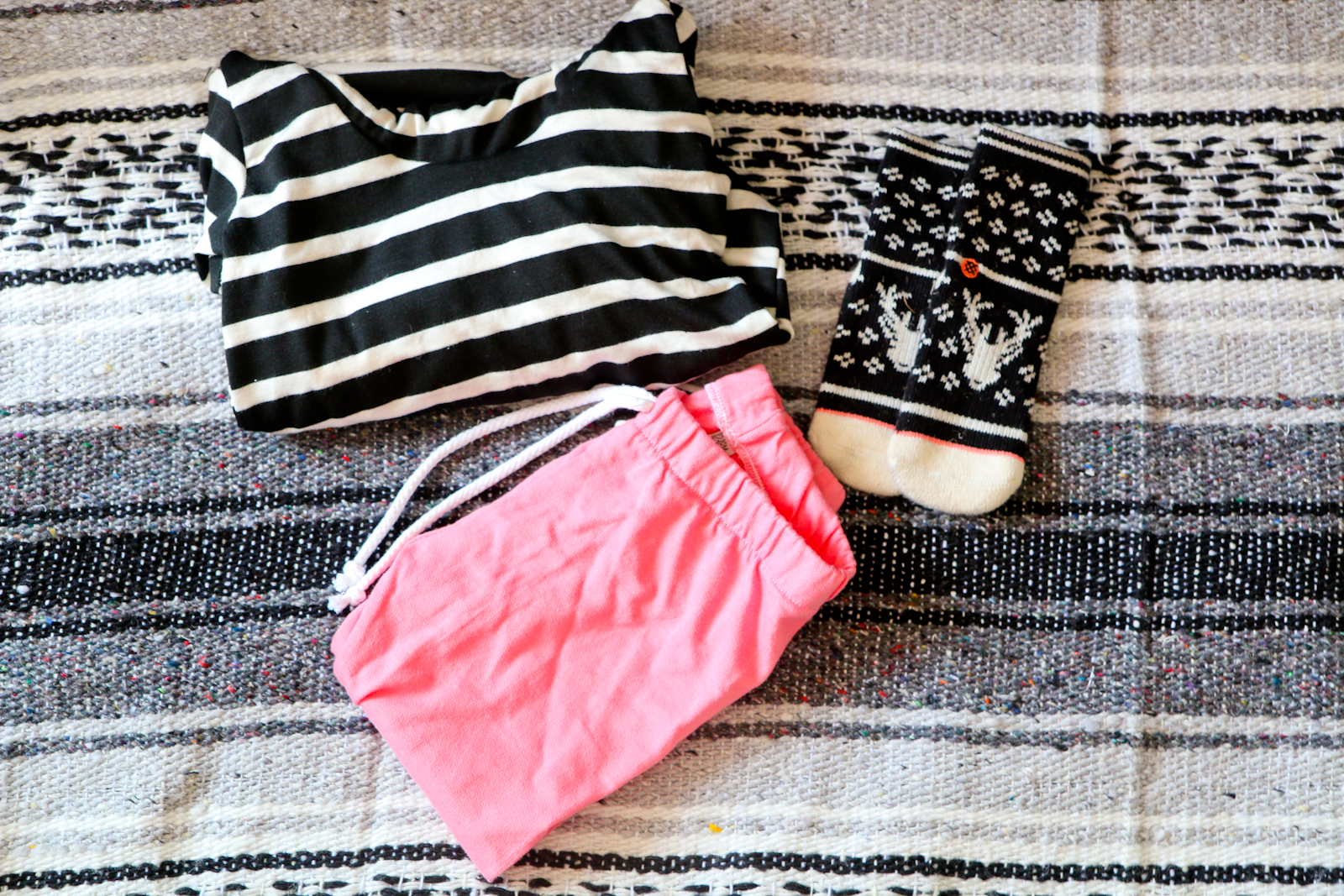 5. Extra change of clothes.
This is one that I think a lot of people might forget, but this is an important one. In case your kid's diapers get too full or they drop their food or make a mess, having a change of clothes so that they can have clean and dry clothes is great! I usually pack very comfortable and soft clothes for the airplane too.
And there you have it! For those interested, my diaper bag I am carrying these days is from Fawn Design. What I love most about it is it can be a backpack, yet it's stylish enough to be for every day even without a toddler in tow, like if my husband and I plan to go on a date night, I can still use this bag as a shoulder carry and have it NOT look like a diaper bag. 😉
Anyways, do you have any special tips for flying with toddlers? I'd love to learn your secrets if you have any!!
Don't forget to see my review of the Everyday Happy Diaper Care Kit and my 5 tips for a successful diaper change. Don't forget to follow Everyday Happy over on Twitter too for more baby advice and information!