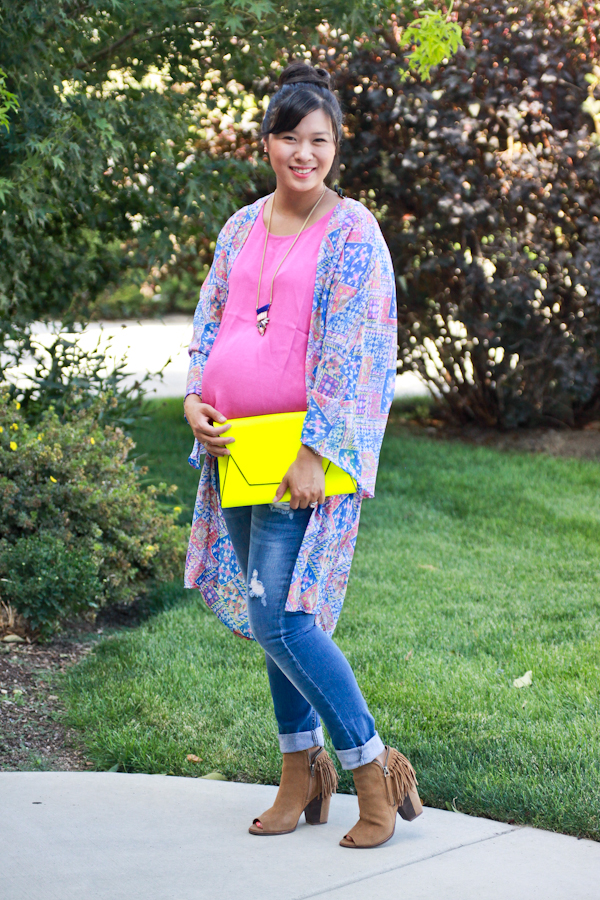 This past Summer I may have gone overboard in the kimono department, but the best thing about them is that I can wear them into Fall. And gosh, it's already starting to feel like Fall over here in Utah. This is so weird to me because in Kansas City, end of August is usually like 100 blazing degrees and over here it's already sitting pretty in the 70/80s. People tell me we're only going to have a few weeks of this awesome weather and then snow and Winter will be here before I know it, eeks!!! I guess this is what we get for living by the mountains~! But the thing I am really excited about with the cooler weather is bringing on the booties again. Booties or boots might be my fave category of shoe to be honest… they are comfy, keep your feet warm and I just think they look sexy.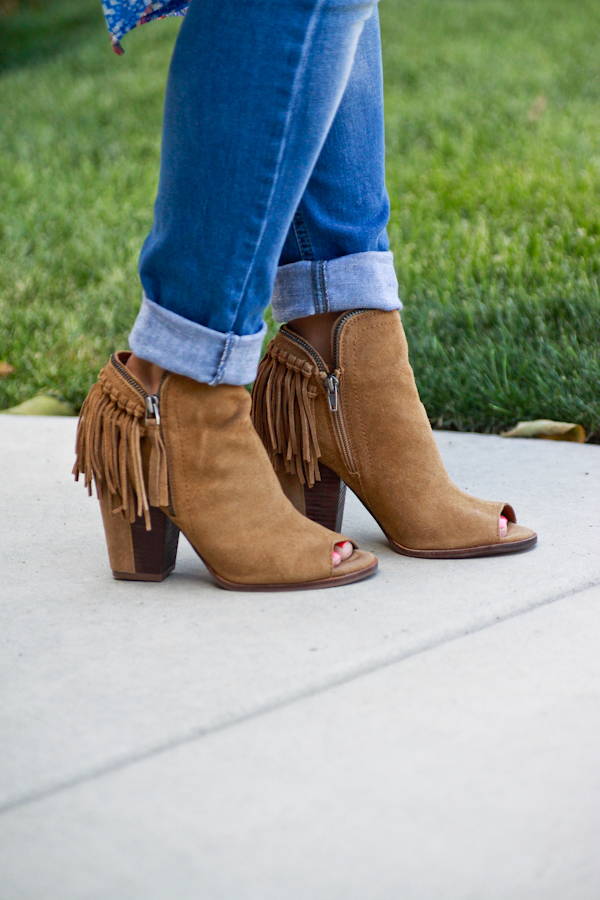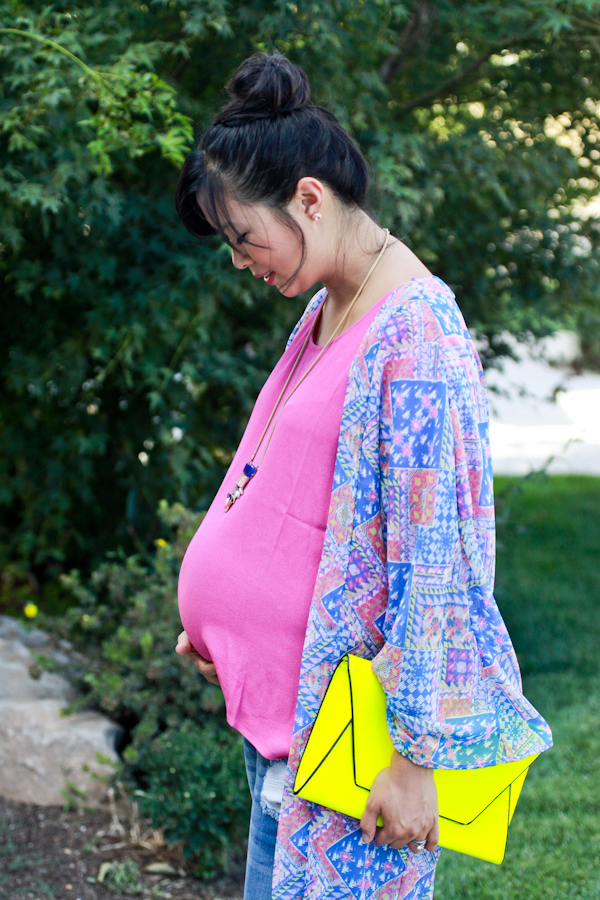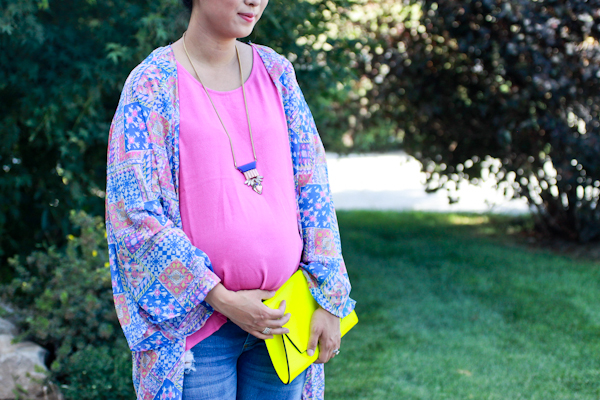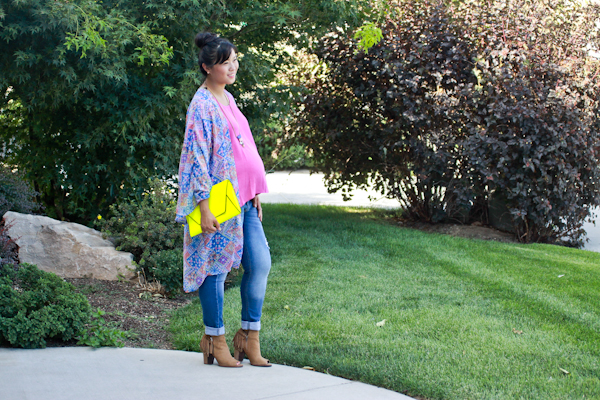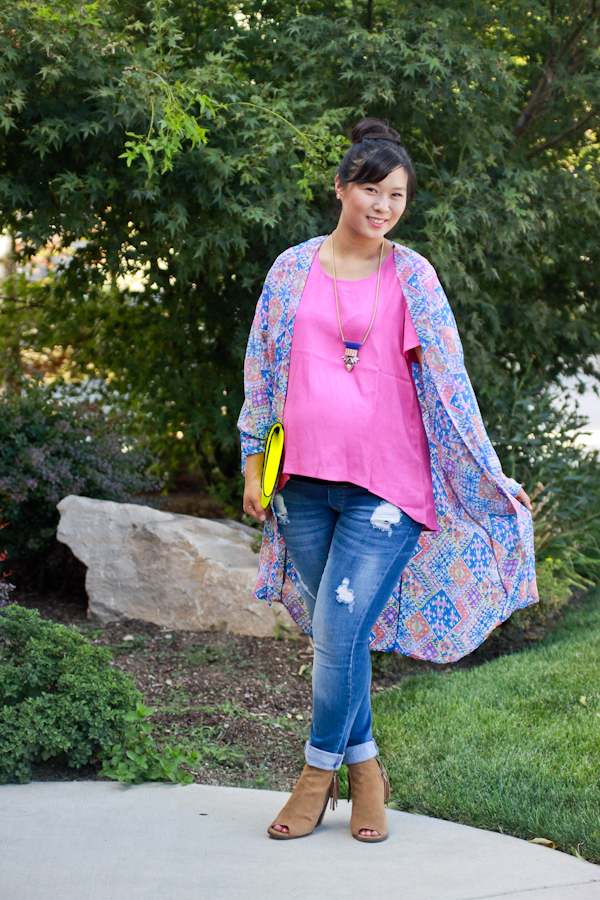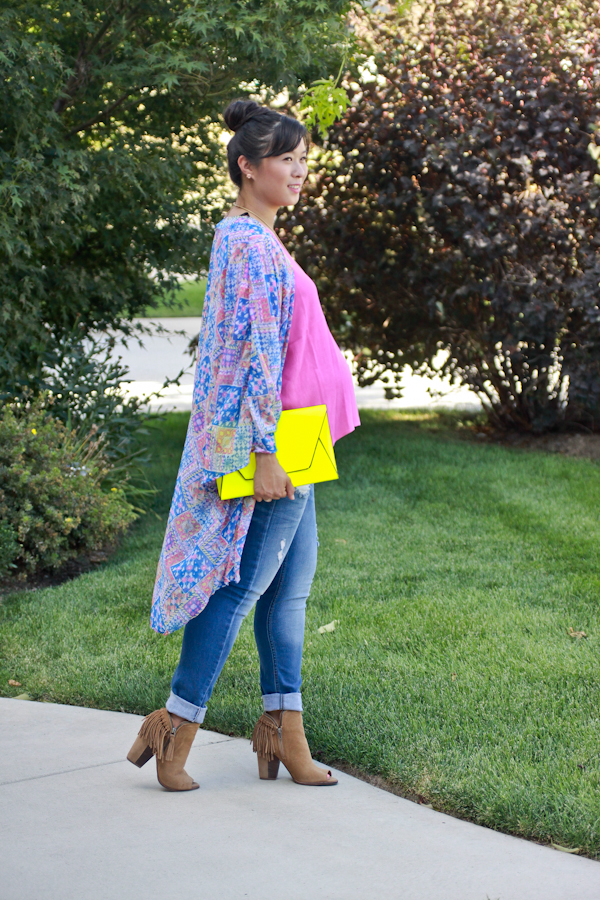 Outfit Details:
Top c/o Riffraff
Kimono c/o Riffraff
Jeans: ASOS Maternity
Booties c/o Riffraff
Necklace c/o Riffraff
Clutch: ASOS
What's your favorite fashion trend for Fall? Is it booties, scarves, layers?