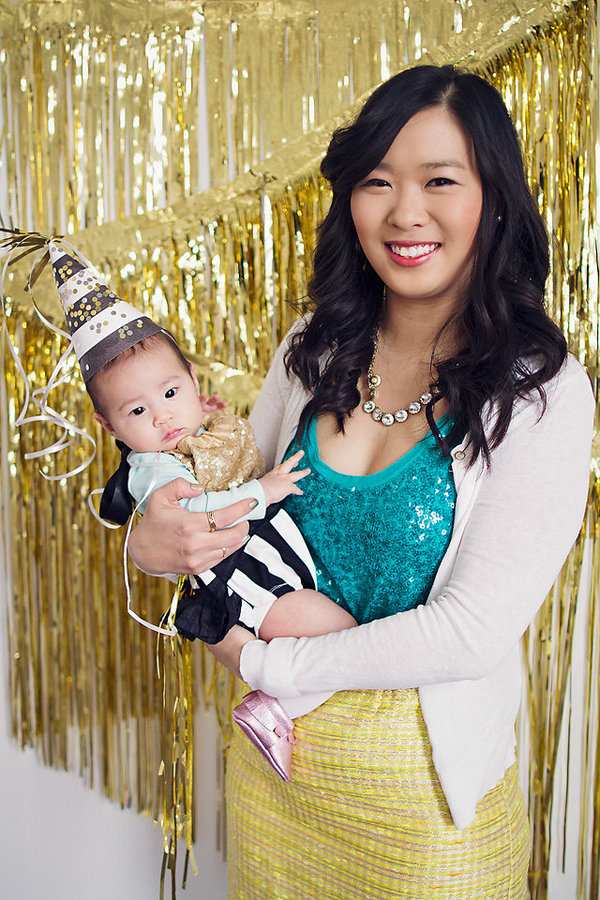 For this installment of the Mama/Daughter series, we are bringing you some Mama and daughter looks that although are inspired by New Year parties (even though we are well into 2015 already), but really these outfits can be worn for any type of fun party. Sequins and sparkly gold accents are a great way of throwing a little glam into any outfit. My sequined tank top (J.Crew), skirt (Kate Spade), and shoes (Dollhouse) were all purchased from Twice, a store for premium secondhand fashion from great brands and stores like the ones mentioned above, Zara, Banana Republic, Free People, LOFT and more. This skirt originally $328 was purchased for $57.95 and they often run promotions (like being able to receive 50% off your first order here or receiving 10% off your order when you purchase an item from their Daily Arrivals emails), you can really find some great deals on there. Also, if you have some old clothes in your closet that you want to sell, they offer Selling Kits with pre-paid shipping for your items, photograph your items for you and pretty much do all the dirty work. I just love the fact that they carry so many of the brands that I shop from often!
And Vivian's outfit? All I gotta say is that I found a whole bunch of her sparkly items and threw them together and came up with this outfit. I'm pretty much obsessed with how it all turned out. That sequined romper is so well made and like no other that she has. Those sparkly moccs are the prettiest pink and stay on her feet. Those knee high socks… let's just say I ordered a couple pairs for her to wear through the year. And bow headbands on her are my weakness. All of that and if we can get her to smile, that's just the perfect cherry on top accessory to add to the look. 😉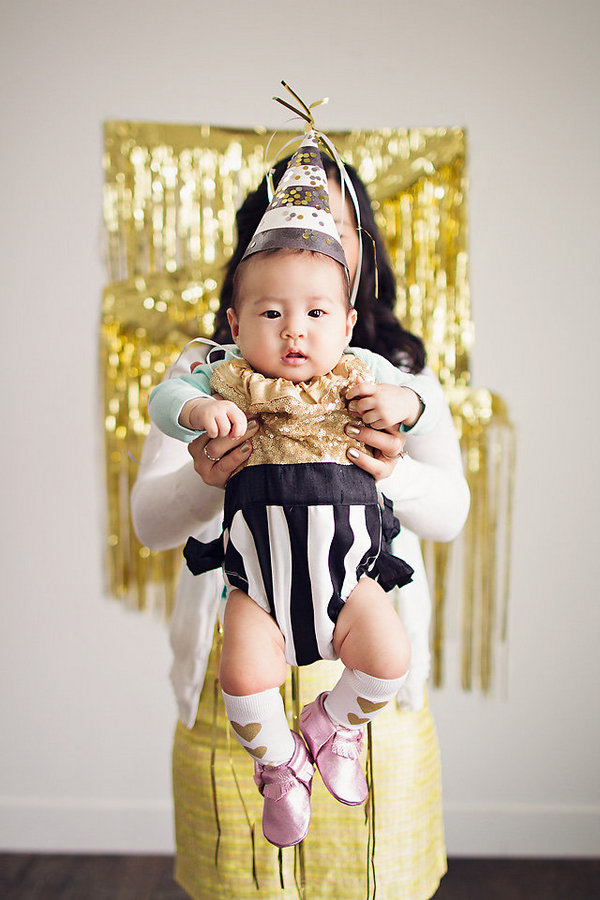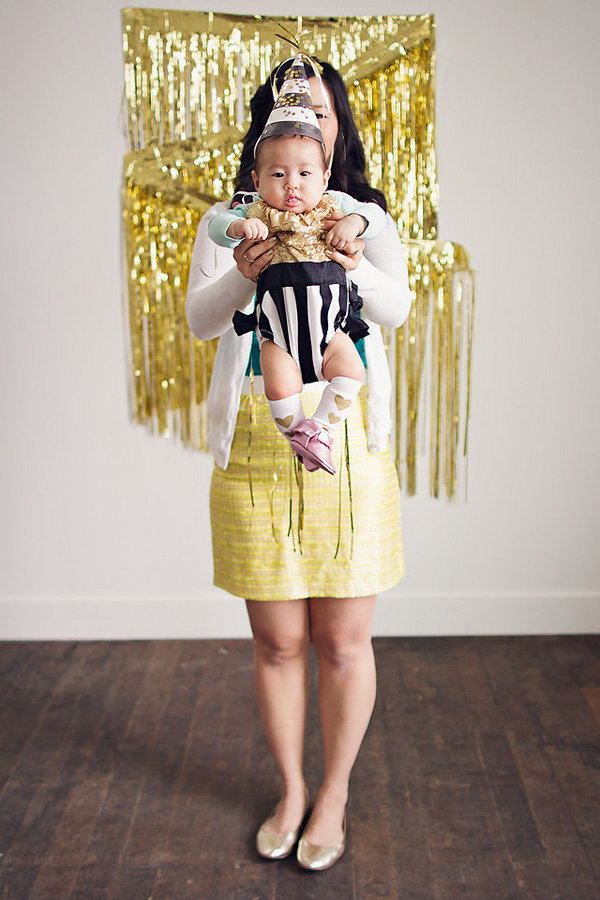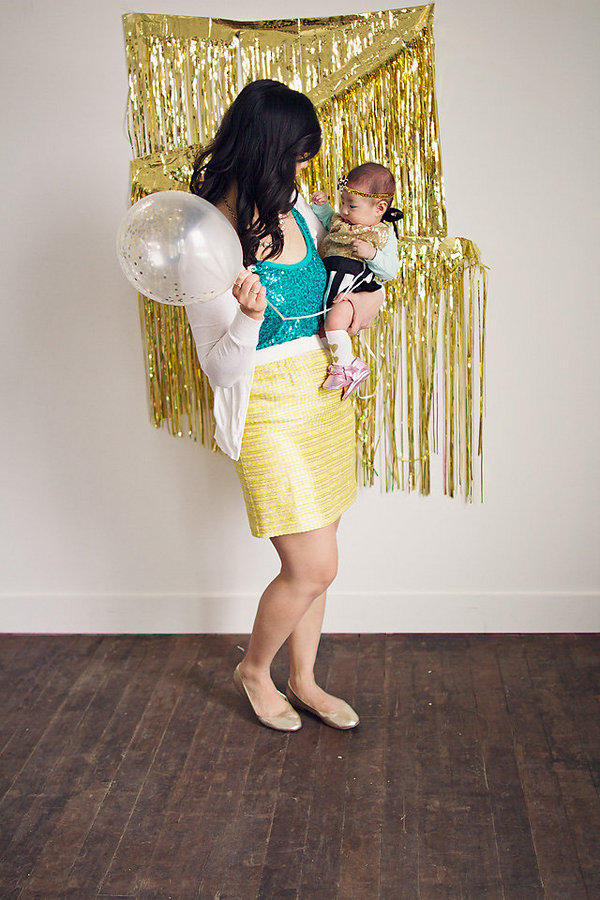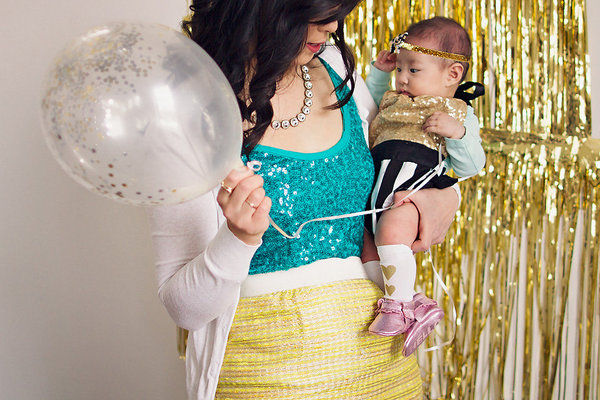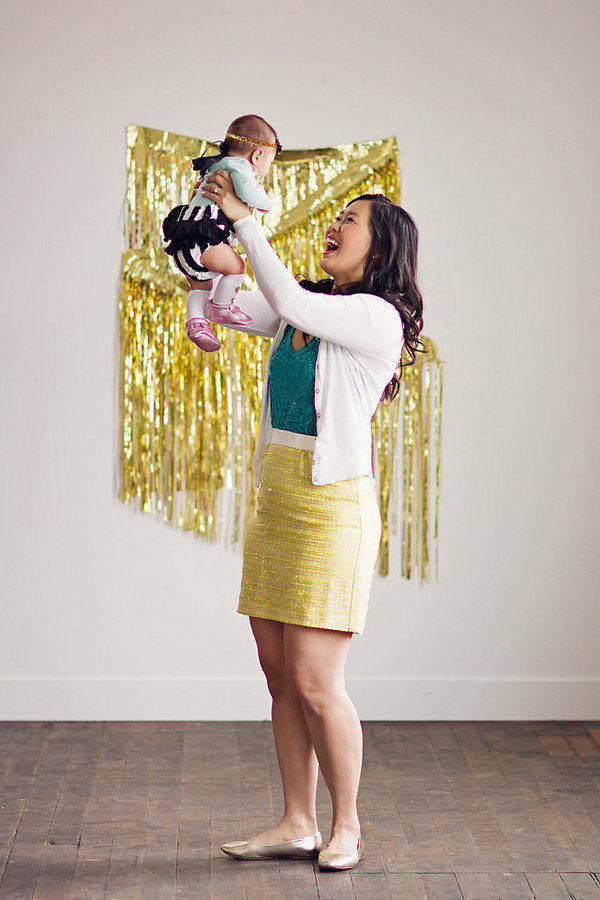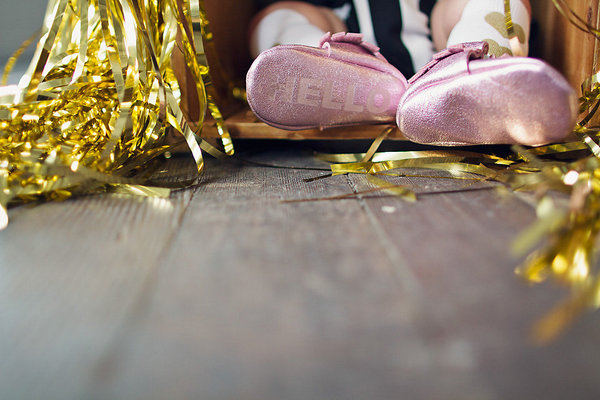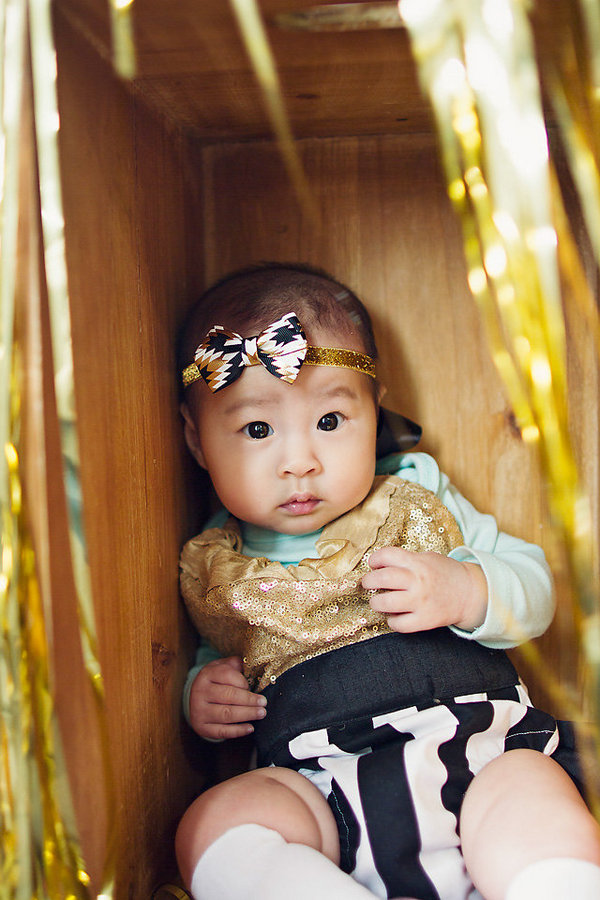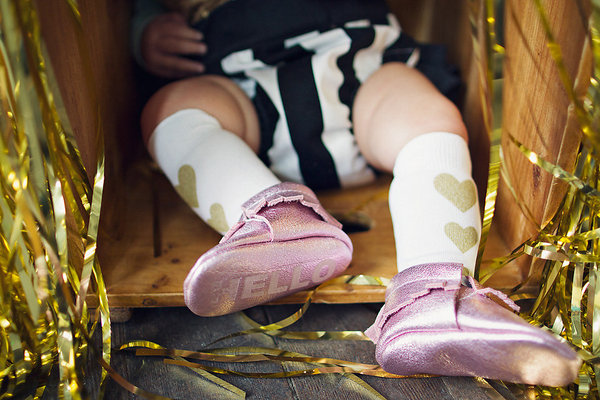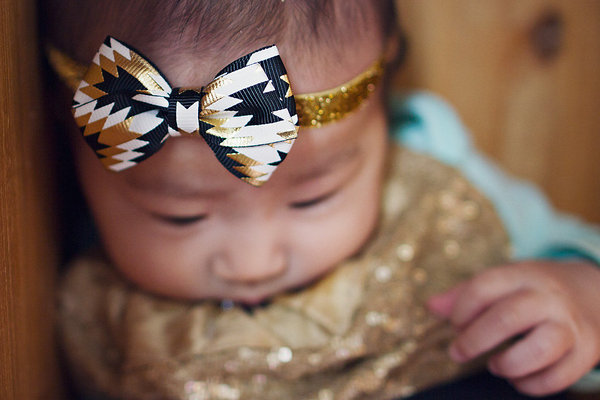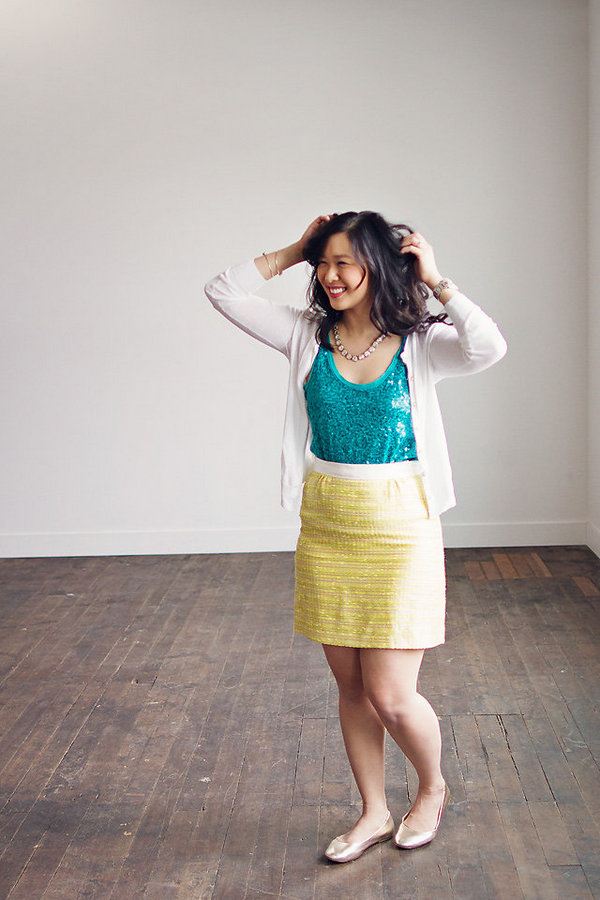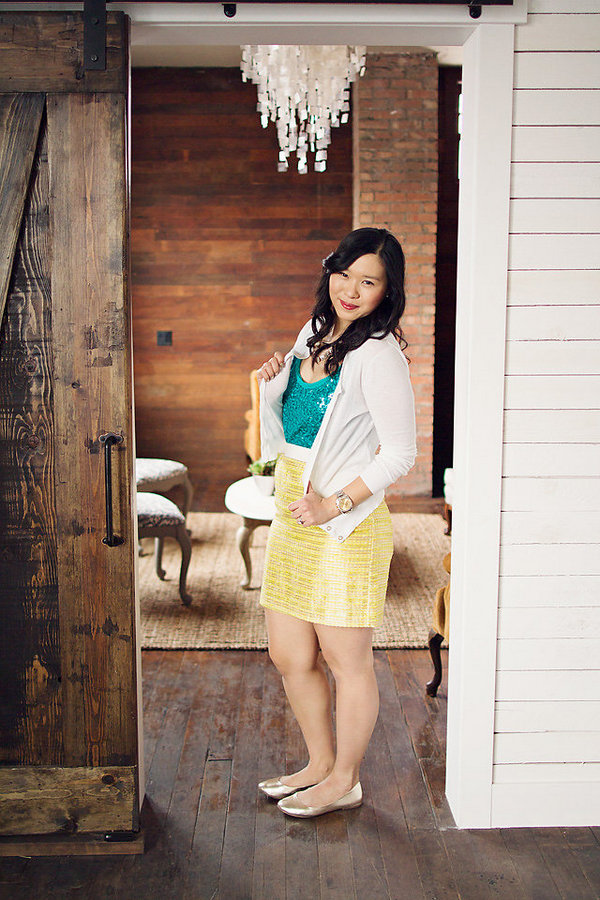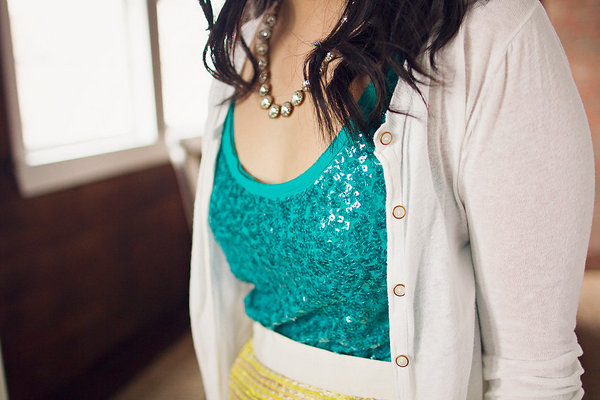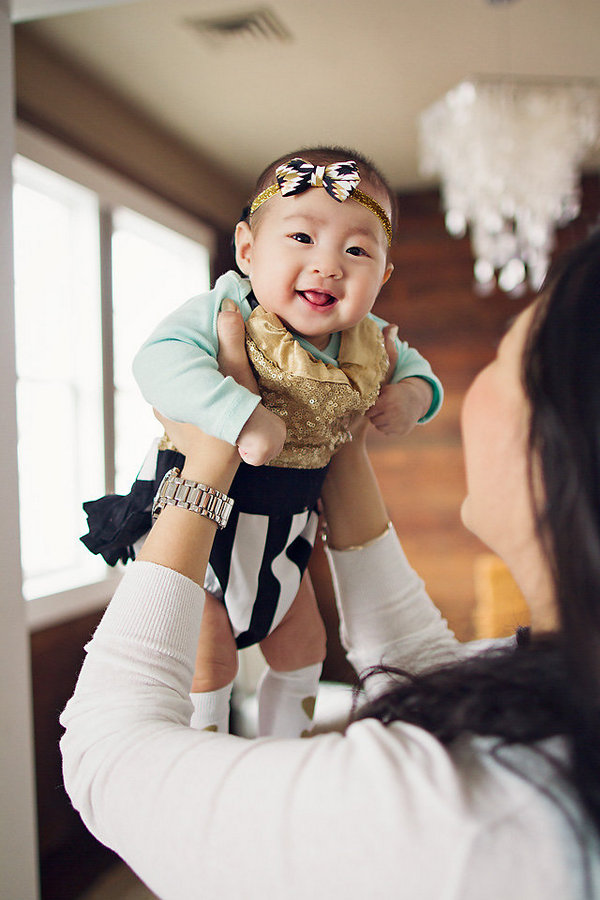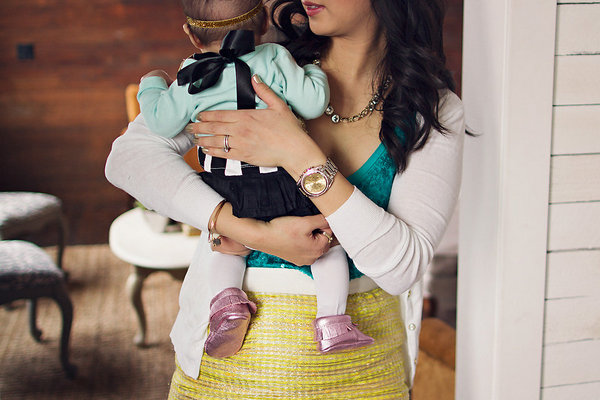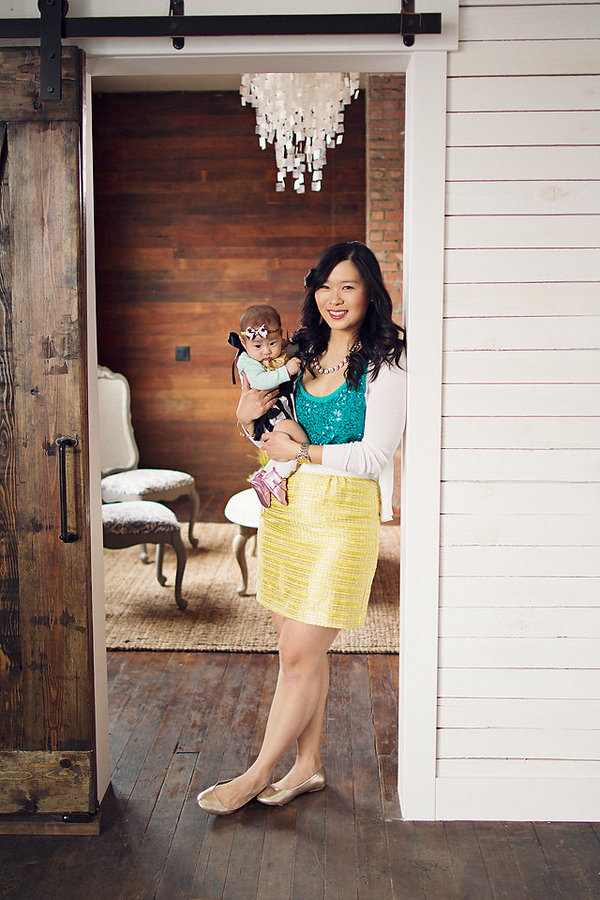 My outfit:
Tank, Skirt, Shoes c/o Twice (take 50% off your first order, expires 1/15/15)
Cardigan: J.Crew
Necklace: J.Crew
Vivian's outfit:
Romper: Ava Rochelle Designs
Shoes: Hello Moccs
Knee Socks: Ry + Rue Kids
Headband: Dandelion Loveys
Photos by Shailynn Photography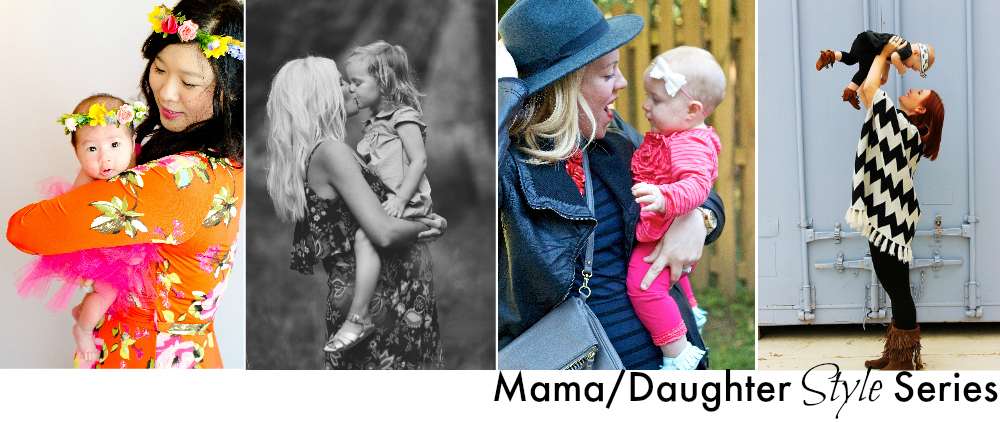 Now head on over to Coconut Robot, Lipgloss and Crayons and Chasing Davies to see their Mama/Daughter New Year style looks!