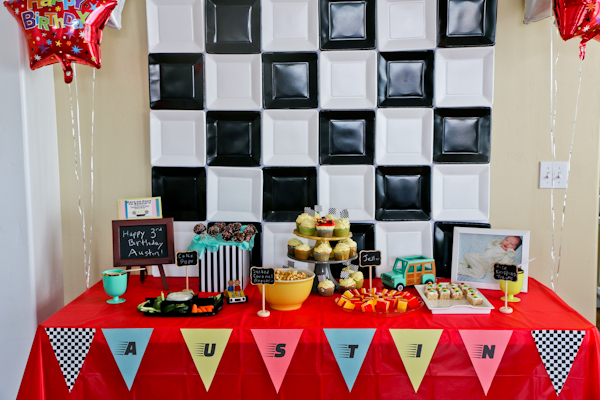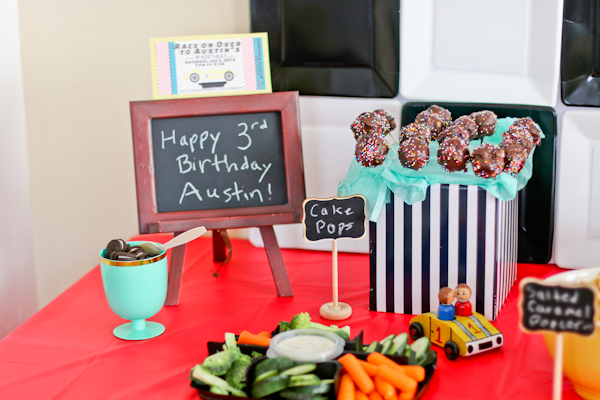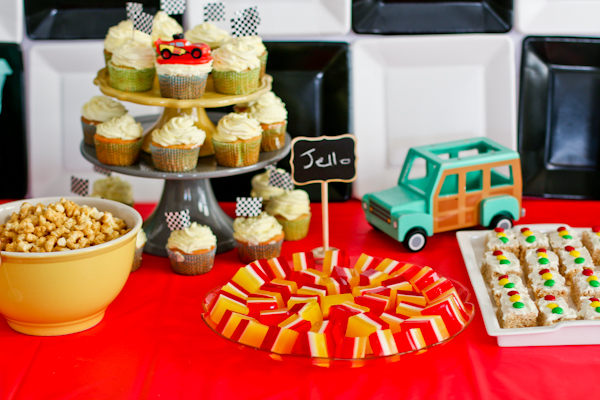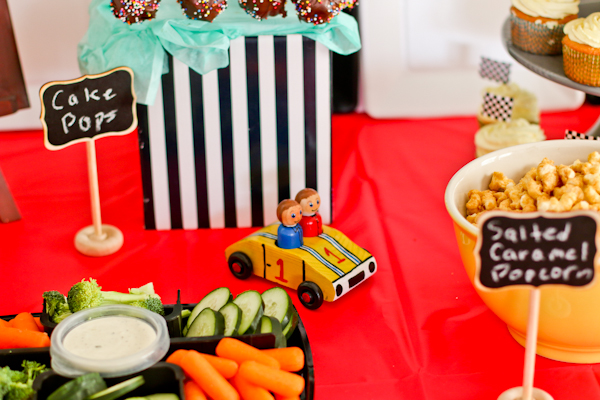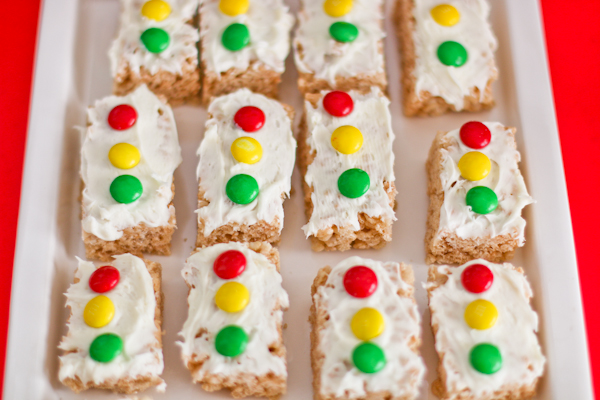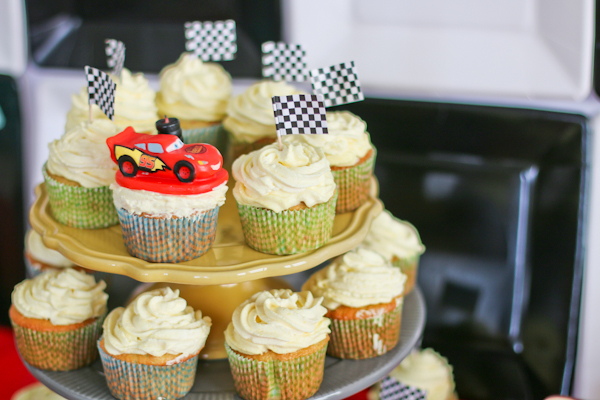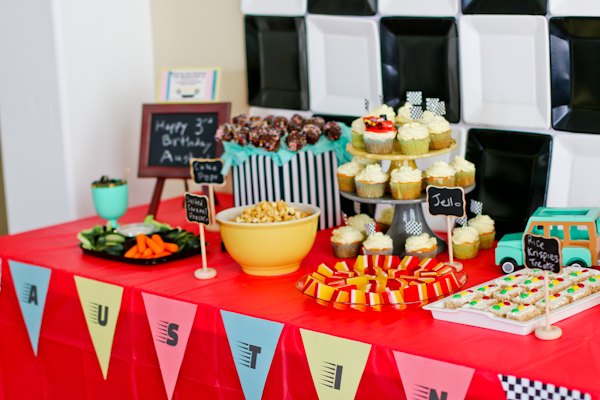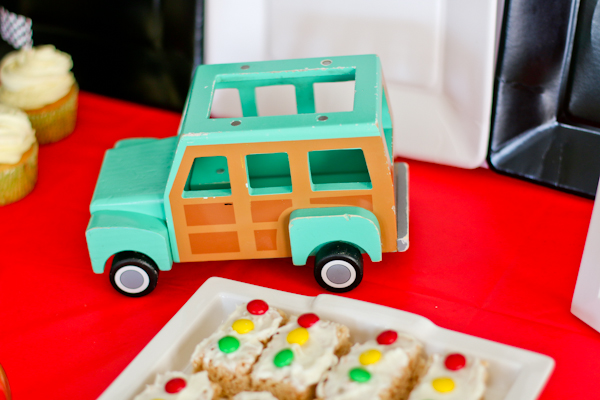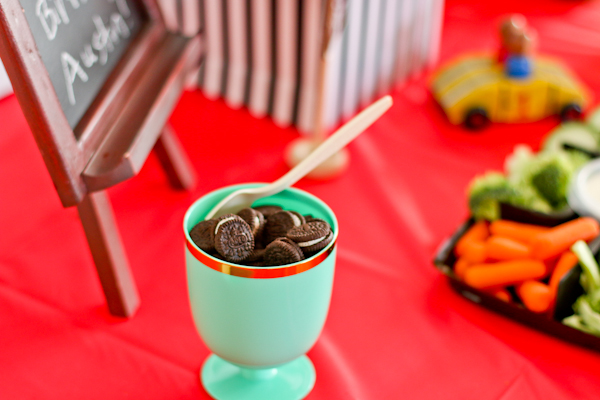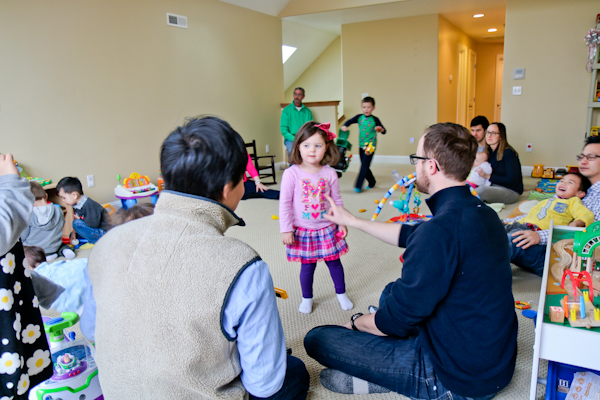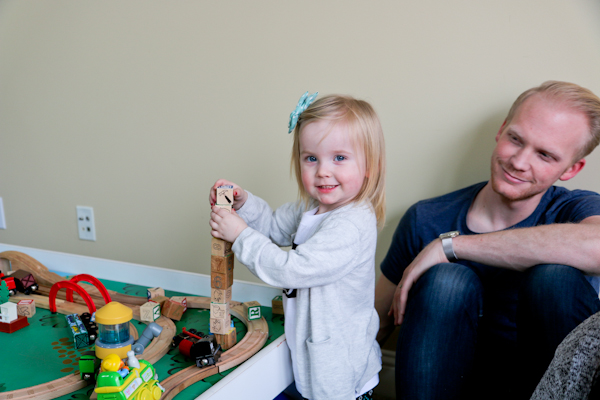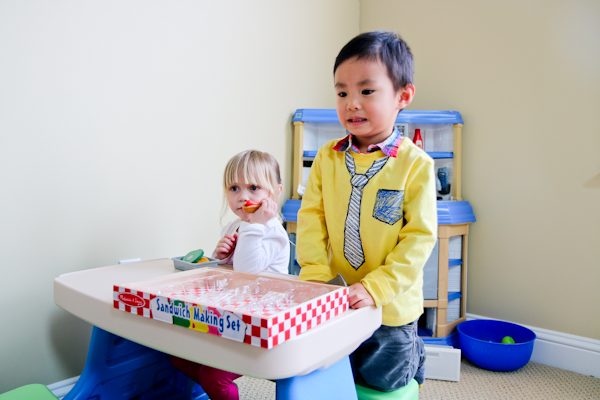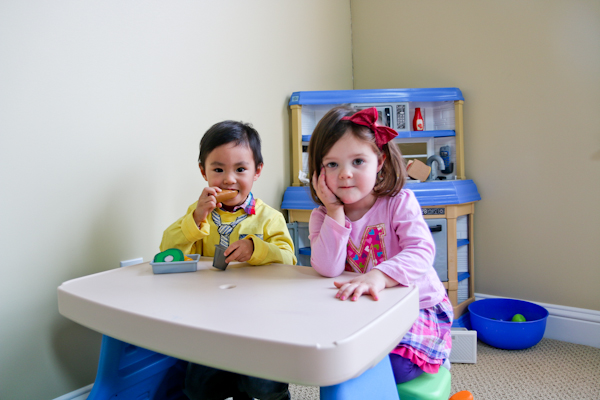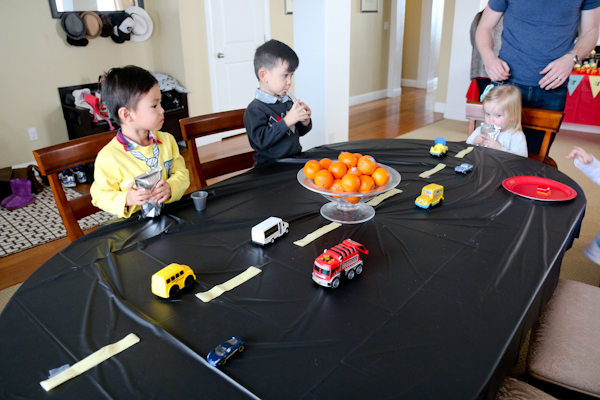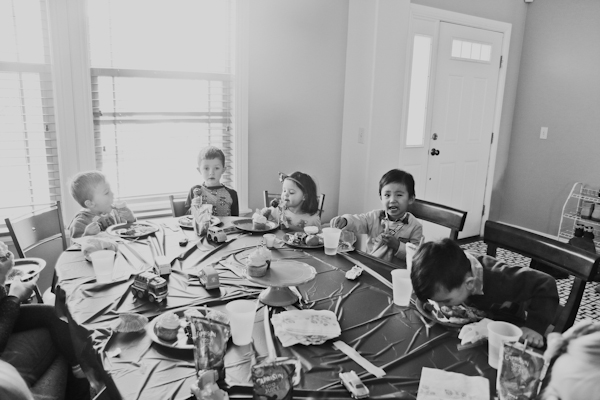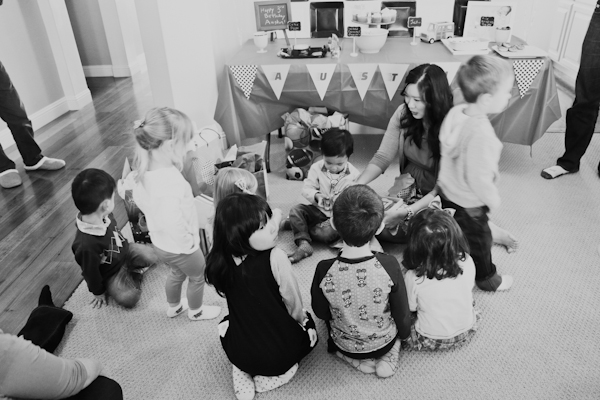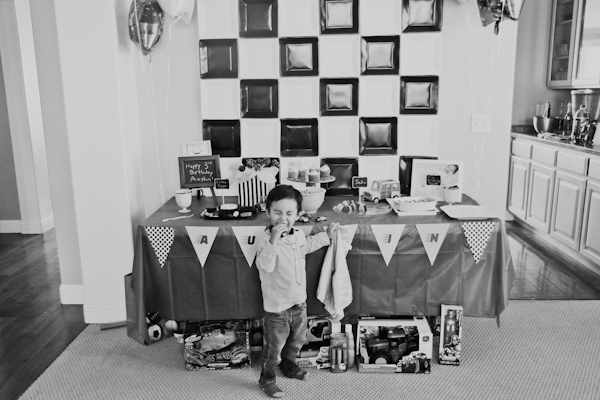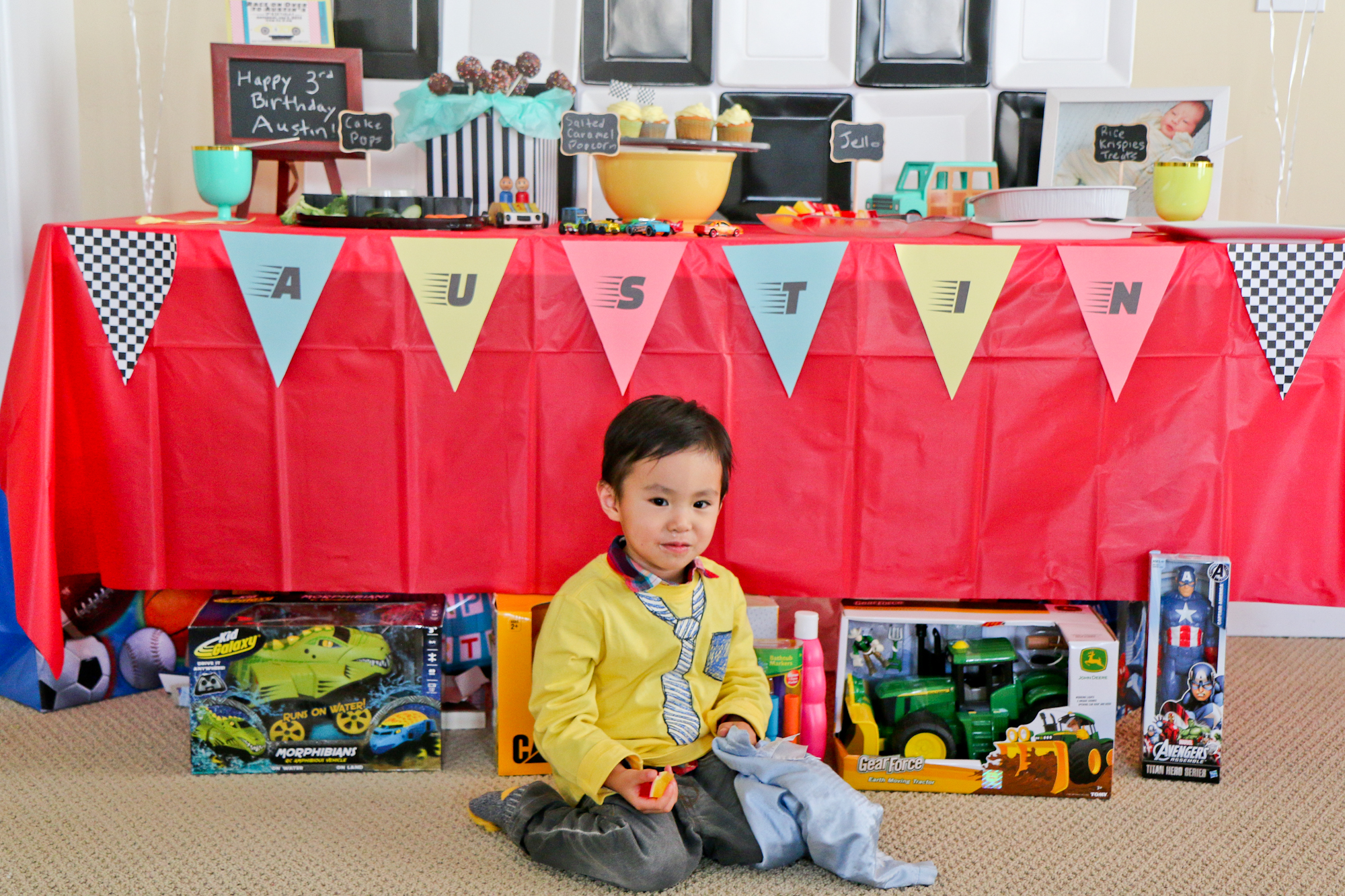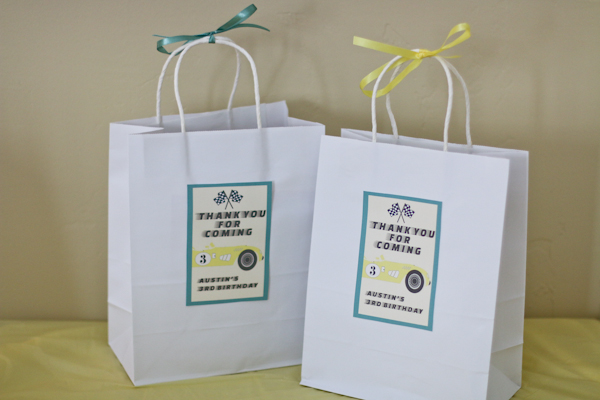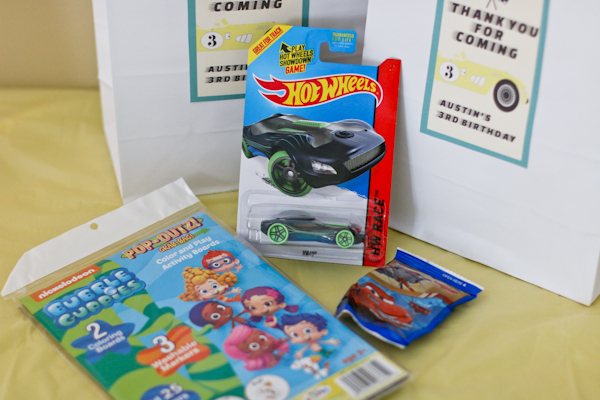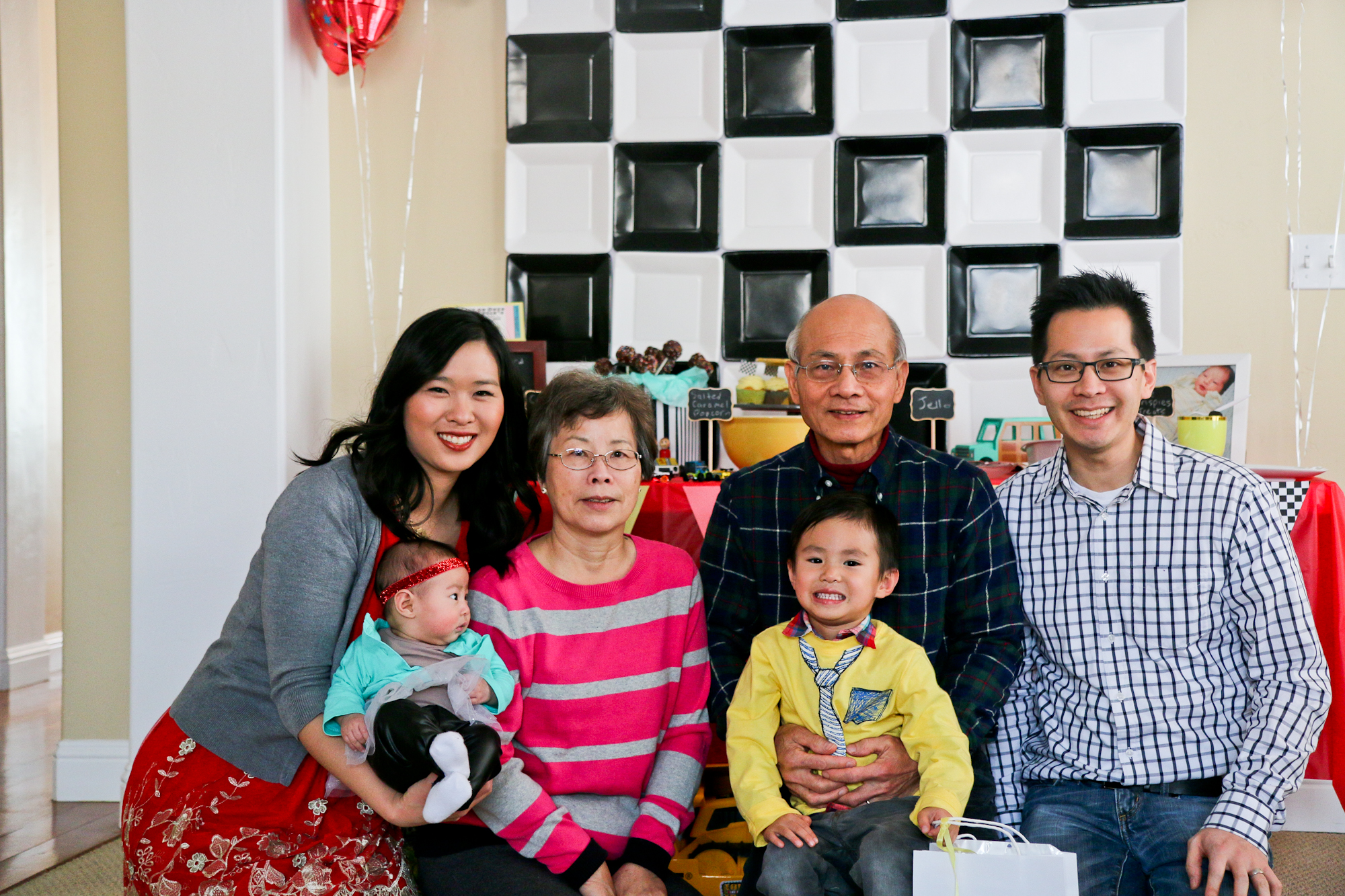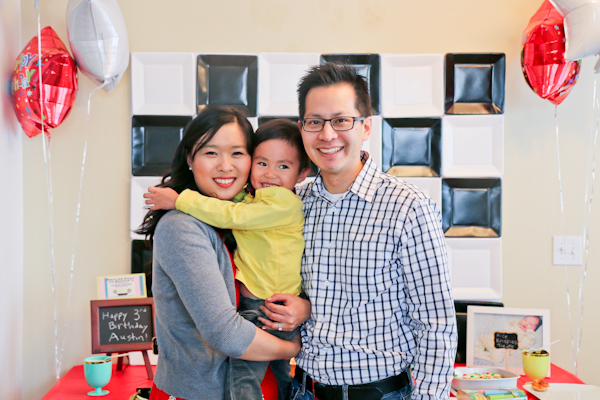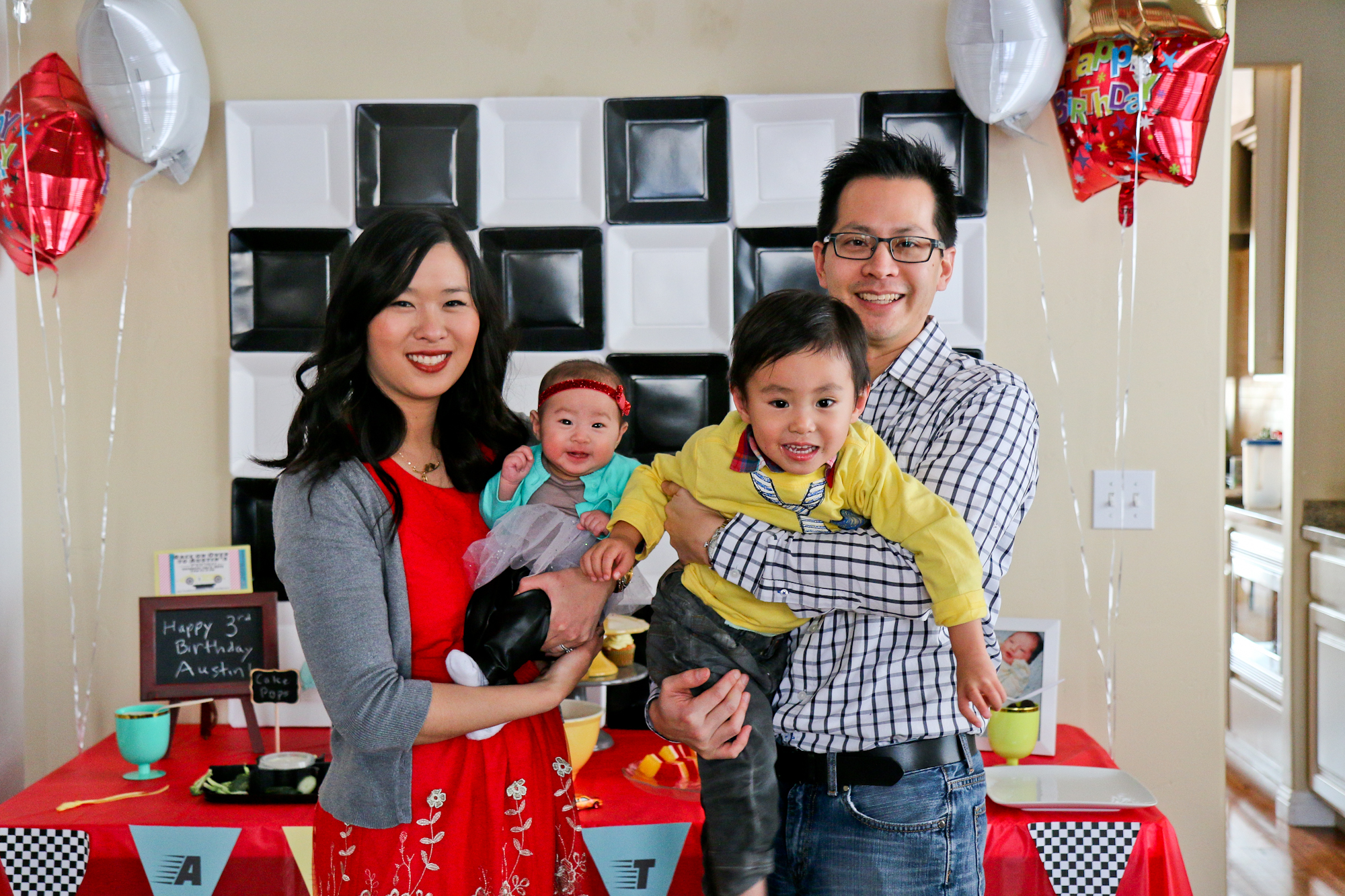 Whew, we did it! We pulled off another big birthday just right after the holidays! Since we have a 3 day belated Christmas baby, we pretty much signed up for a busy holiday season, for the rest of our lives! Every year, right after Christmas, we have to rush to take down our Christmas tree in preparation for Austin's birthday party. For his 1st birthday, we had two big bashes, his 2nd birthday we just celebrated with family, and this year we wanted to celebrate with our new friends in Utah! Because Austin is your typical boy, he is obsessed with all modes of transportation, but especially race cars. So I decided to go with a race car theme for his birthday. Some "race car" details are the black and white checked paper plate backdrop (all you have to do is cut out and tape a foam board to the size of the plates that you want and then tape the plates on it, and this backdrop is now set for future parties where I can buy different colored plates), the bunting banner with checked flags and "racing" letters, by Just Junebug Designs invitations, thank yous on favor bags, cars scattered on tables, mini Oreos to represent wheels and stop light Rice Krispies desserts. So my colors were obviously black and white in the checkered squares, but also touches of red, yellow and turquoise. Austin's favorite color has been yellow for the longest time now, but red is a more traditional race car theme type of color and I thought it really brightened up the table. And I think the turquoise give its a little vintage and unexpected touch, which I love.
Some of the other food items were my mom's signature 3 layer jello (which I made!), cupcakes (I just stacked two cupcake stands to make a tower), cake pops with sprinkles (so fun), popcorn and a veggie tray! We also served a variety of pop, cucumber-orange water, and juice for the kiddos (and those kiddos really devoured that juice)! I also put got frames, chalkboard signs and balloons to fill up the table. We also set up another table where the kiddos would be sitting at with a black tablecloth and makeshift yellow stripes to make it look like a road. This was all my husband's doing, good work hun!
The party was from 1-3PM on a Saturday and we invited quite the bunch of friends and had a total of 12 kids over at our house + their parents! They got to play in Austin's massive play room, eat food, then we did cake and presents. It was so fun having everyone over at our house and I wish I could have gotten more pictures or maybe even a picture of all the kids posing together, but who am I kidding, that would have been impossible. Austin was a little shy at the beginning but most kids were so happy to come right into the play room and dive into his toys. After about 45 minutes, Austin finally warmed up and started playing with others. Austin got to eat a ton more sweets than we normally like to give to him, but it's only on special occasions like this that that gets to happen, right? And then opening presents was a bit chaotic with all the kids diving right in to help him, and Austin wanting to take his time and open each toy up as he got them (when I tried to convince him to move on to opening the next present)! As the kids left, we gave them favor bags filled with a car, gummies, and a little coloring book.
Austin had such a fun time at his party and he keeps talking about all this friends that came over, the food he ate and he is in LOVE with all his new toys!! It's so crazy to think that I have been a Mama for 3 years now! I am a little worried for this year as almost EVERYONE tells me that Terrible Threes are much worse than Terrible Twos, but hopefully Austin won't fit into that mold and the worst is over. 😉 This year I am looking forward to having him potty trained (PLEASE), being able to play with his little sister more, and seeing his personality open up even more!