***I received a Dell XPS 13 for review purposes, but all opinions expressed and pictures are my own.***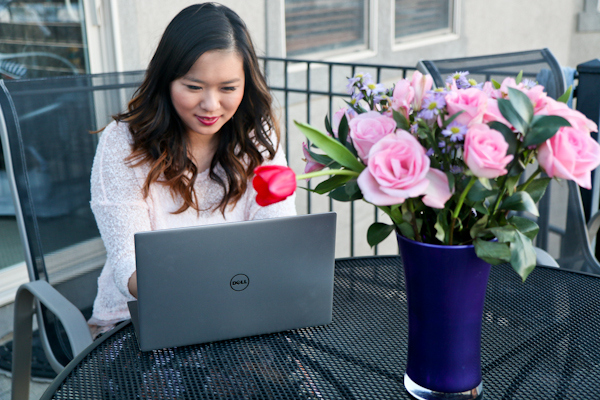 The only laptops I have ever really owned in life, are my work laptops. However, since I usually like to keep my work and blog separate, we've always had a desktop PC at home where I would do my blogging work. Whenever I used to travel for work, I'd have to do my blogging and picture editing at nights from my work laptop which isn't ideal, so I've always wanted to have a separate blogging laptop for being on the go. So when I was contacted to review a Dell XPS 13 Ultrabook, I just had to jump at the chance. The Dell XPS 13 is the smallest 13-inch laptop on the planet fitting a stunning 13.3-inch display in an 11-inch laptop. It has an infinity display and comes in weighing only 2.6 pounds, so light! It is a high performance laptop with a 5th generation Intel processor and really great battery life (more to come on that)!
A couple weekends ago, I attended my first Build Your Blog Conference. It was a blogging conference held in Salt Lake City where bloggers can learn about how to grow their blogs and also find some new brands to collaborate with. I brought my Dell XPS 13 along with me to take notes and do a little blogging while on pumping breaks (yes, I said it, that's my life every few hours). On the first day, I probably booted up my laptop 4 times and used it for about 30 minutes or so each time to take notes and surf blogs. I even got compliments from others on how crystal clear and high quality the screen was. After the first night, I did not charge the laptop and put it in Sleep mode and the next day I used the laptop 3 times for about 30-45 minutes as well. By the end of all of that, the laptop still had its charge and still had more than half of it's battery left to use.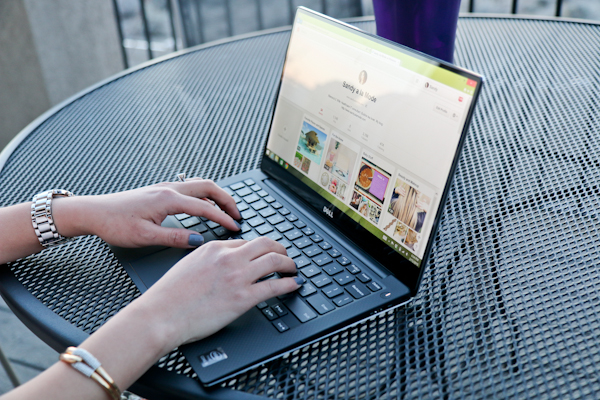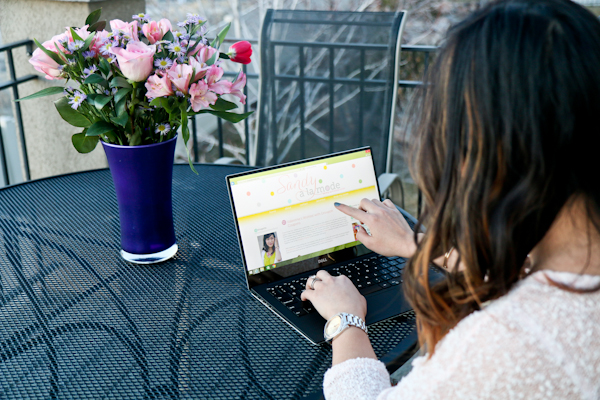 The Dell XPS 13 comes in a variety of different models, varying from different amounts of memory, touch and non-touch screen, and lots of add-ons too. Mine came with a touch screen which is always a cool option to have as well as a Dell Power Companion that acts as an additional charger and is perfect for those on the go. Dell really knocked it out of the park with this laptop and I think it's the perfect for those who are always on the go (like me) and are looking for the best technology in a stylish design with the utmost mobility.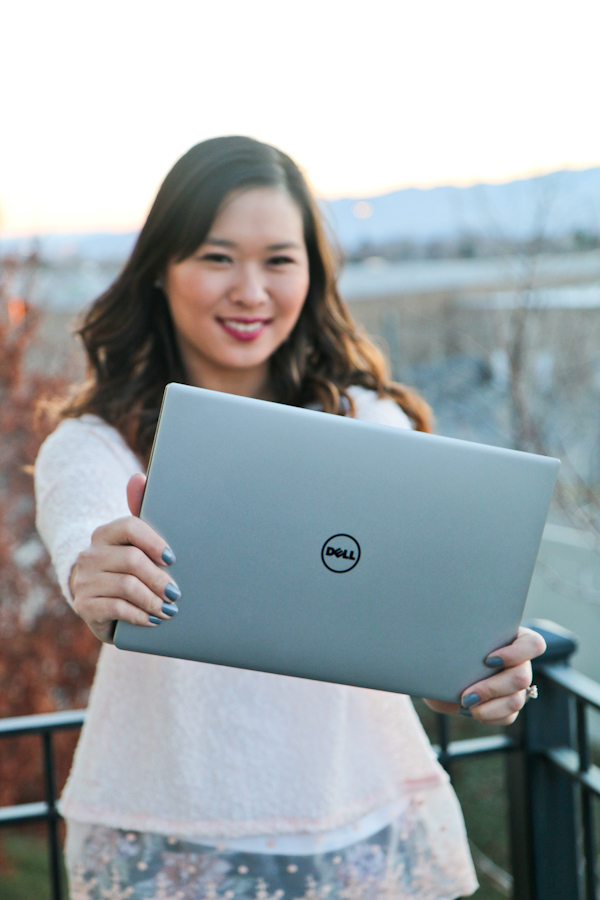 If you are interested, you can buy a Dell XPS 13 for yourself here or here.