This post is sponsored by HP, but all opinions expressed are my own.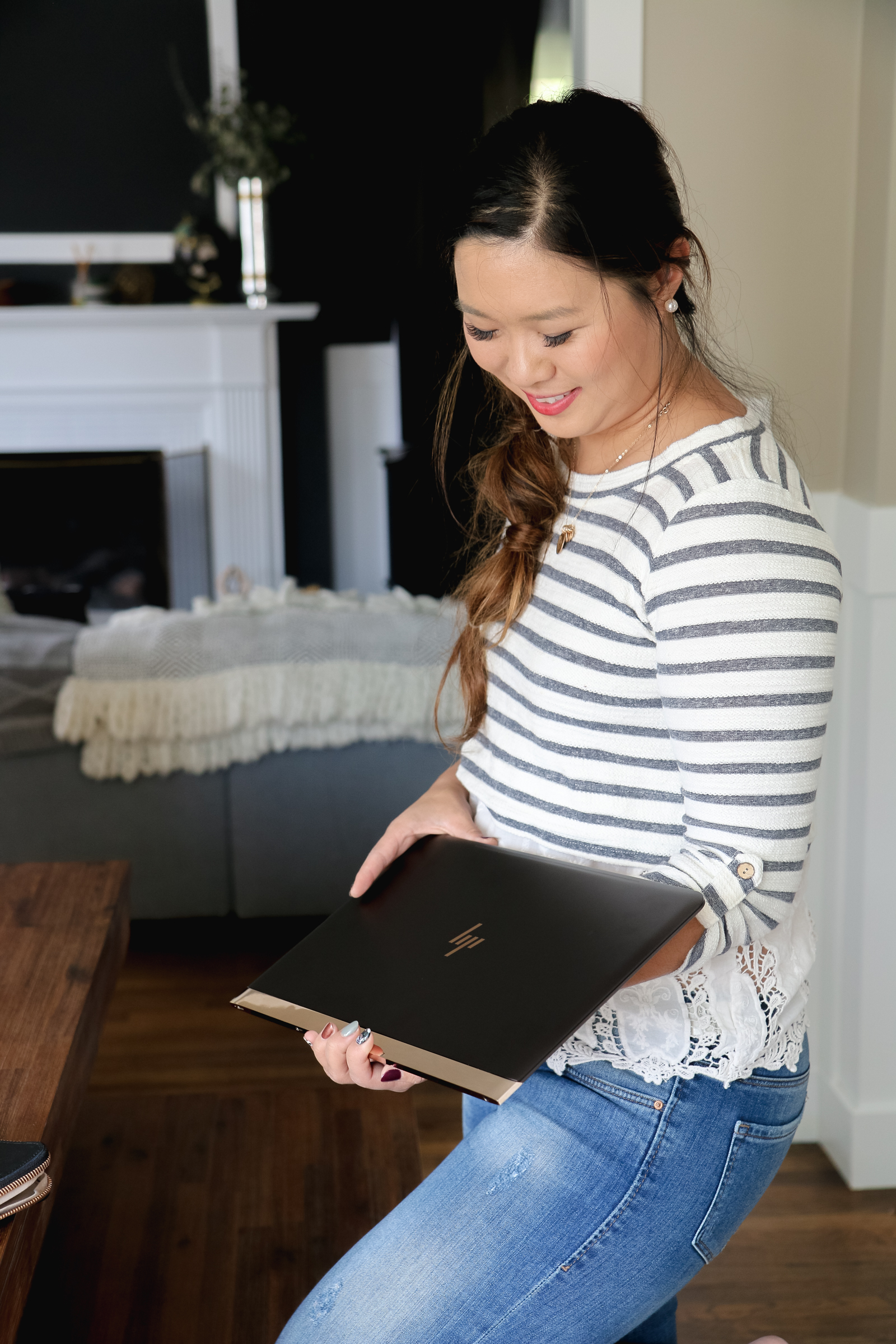 I've been using my new HP Spectre laptop now for a couple of months and truly have fallen more and more in love with it, by each use. If you missed my other posts on the HP Spectre, you can see why I think this is the prettiest laptop ever and my 10 productivity hacks for bloggers! But for my third and final review, I want to talk about my journey with this laptop and all the places I have taken it and where it has taken me. From the very first glance and the beautiful rose gold details (wow, that still is one of my favorite parts and I got a ton of compliments on it whenever I take it out and about). The simplicity of it, the fact that it is super lightweight and how luxurious it feels to use it, screen quality, all make me so excited to use it. Seriously obsessed!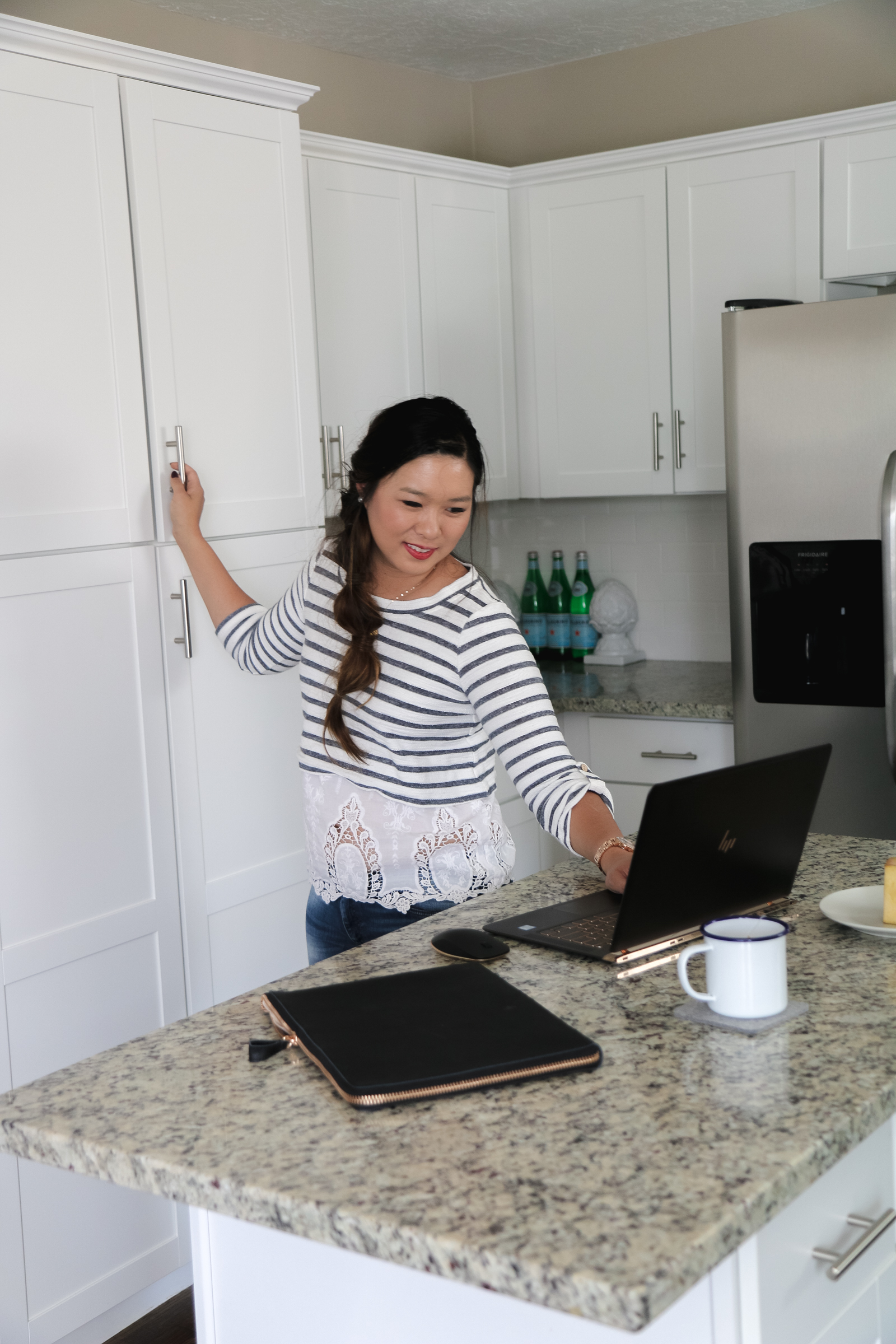 I've typically always blogged from my office, but this has allowed me to reinvent the way I work, and I am now doing more blogging and photo editing on the go. Another place that I think it is real handy is in the kitchen. I love scouring Pinterest for perfect recipes that my kids will like, yet challenge me in my cooking skills as well. I recently took it on our Chicago trip with us and it was the perfect laptop for travel and spending hours at Starbucks sitting next to my husband just working on our own things.
A couple things to note, since it is super thin and sleek laptop, there is no USB port or a CD/DVD drive. It does come with a USB port extender cable, which is great since most of my external devices have a USB drive. I've been using the blue tooth mouse with is, as I don't prefer touch pads on laptops as much, but I did find the touch pad to be a little sensitive (as in it moves with the lightest touch). Even with use over time, honestly, it's definitely lived up to the hype and I would highly recommend this laptop.
The true impact of creative reinvention is its ability to stand up over time and deepen our connection to our work. My obsession with the HP Spectre has truly deepened and grown and I know that it will continue to act as creative inspiration and a tool to help me elevate and innovate in my work moving forward.
Shop the laptop:
Shop the outfit:
Save
Save