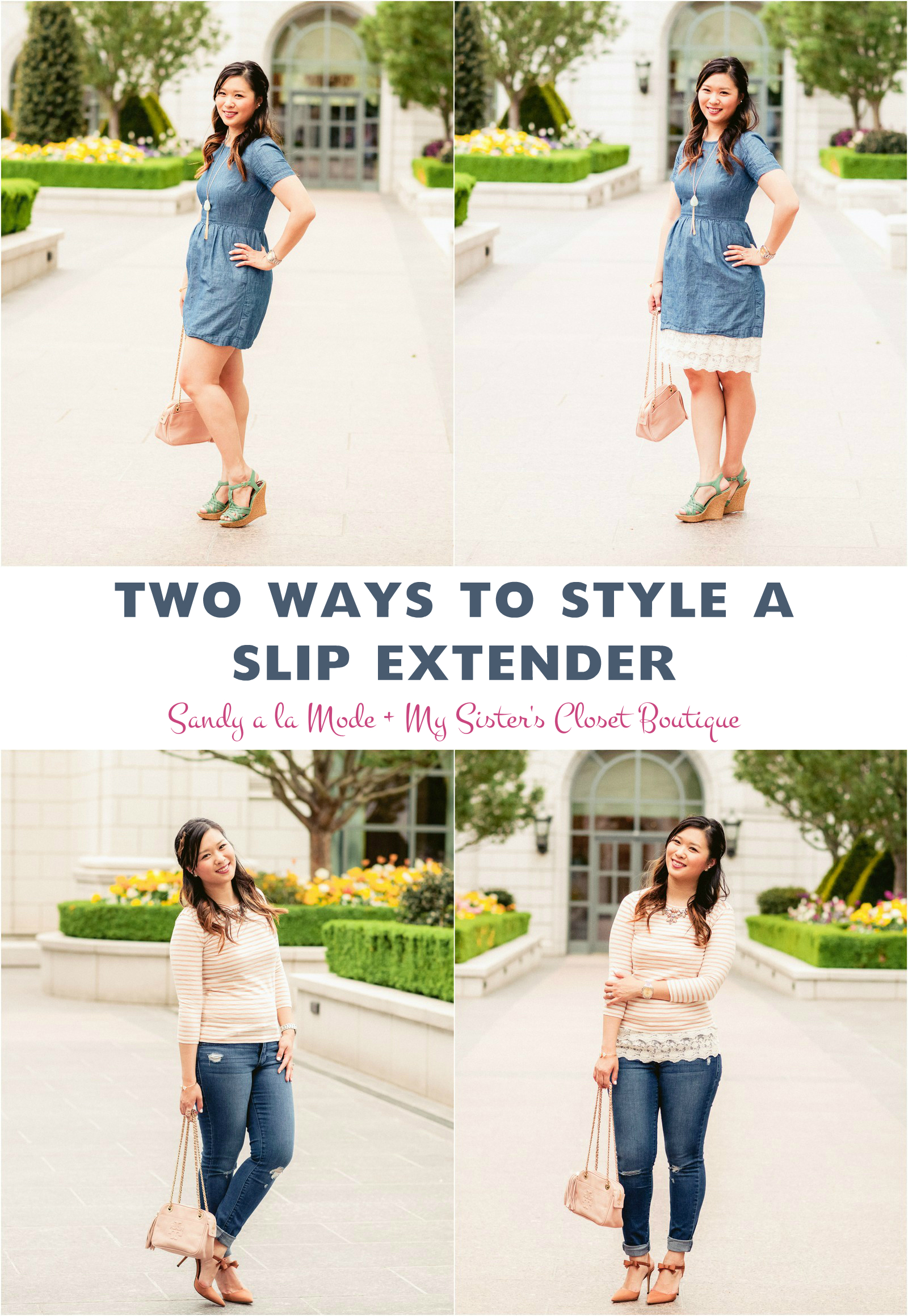 With Summer and the hope of consistent warm weather on the way, comes the time of cleaning out and reorganizing closets again, for me anyways. A couple months ago when my friend's came to visit us, they "shopped" my closet and they basically all left with a handful of clothing that I was ready to part with. But sometimes there's just these shirts or dresses that you get tied to, even if they are older styles or maybe you "think" you will wear them in the future, am I right?? Also — after my first baby, I went back down to an XS and was buying clothes in that size. After my second baby — well that weights been harder to lose and I'm still struggling fitting into my XS and S clothes sometimes.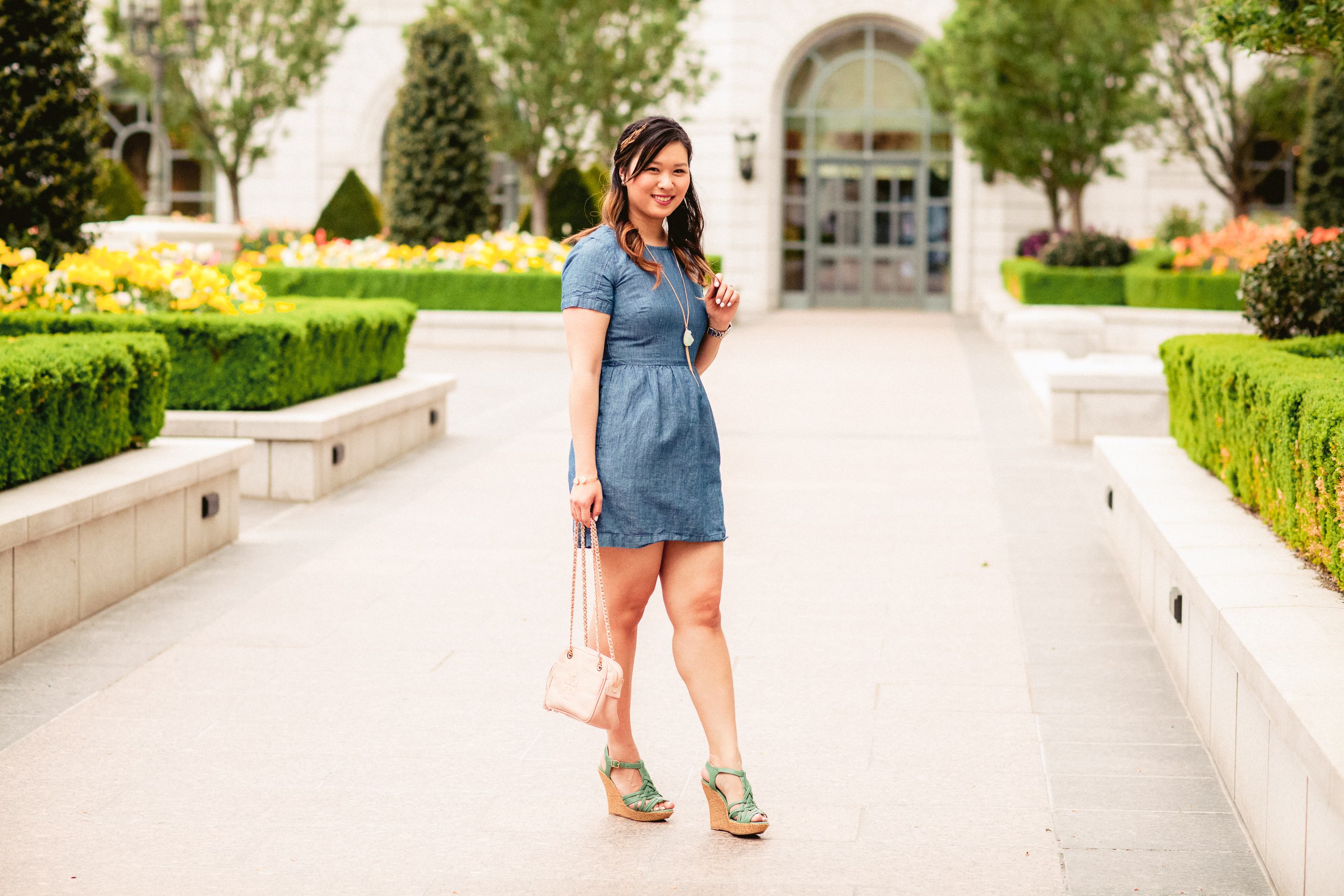 One dress that I know is too short/small for me but am not ready to part with is this chambray dress from Madewell. I mean, it's such a classic and staple piece that it will be in style for quite some time. I swear that when I first got it, it was longer on me (maybe it shrunk too?) but I would never normally wear it out like the above picture, I'd need to wear leggings or a slip extender with it to actually feel comfortable wearing it.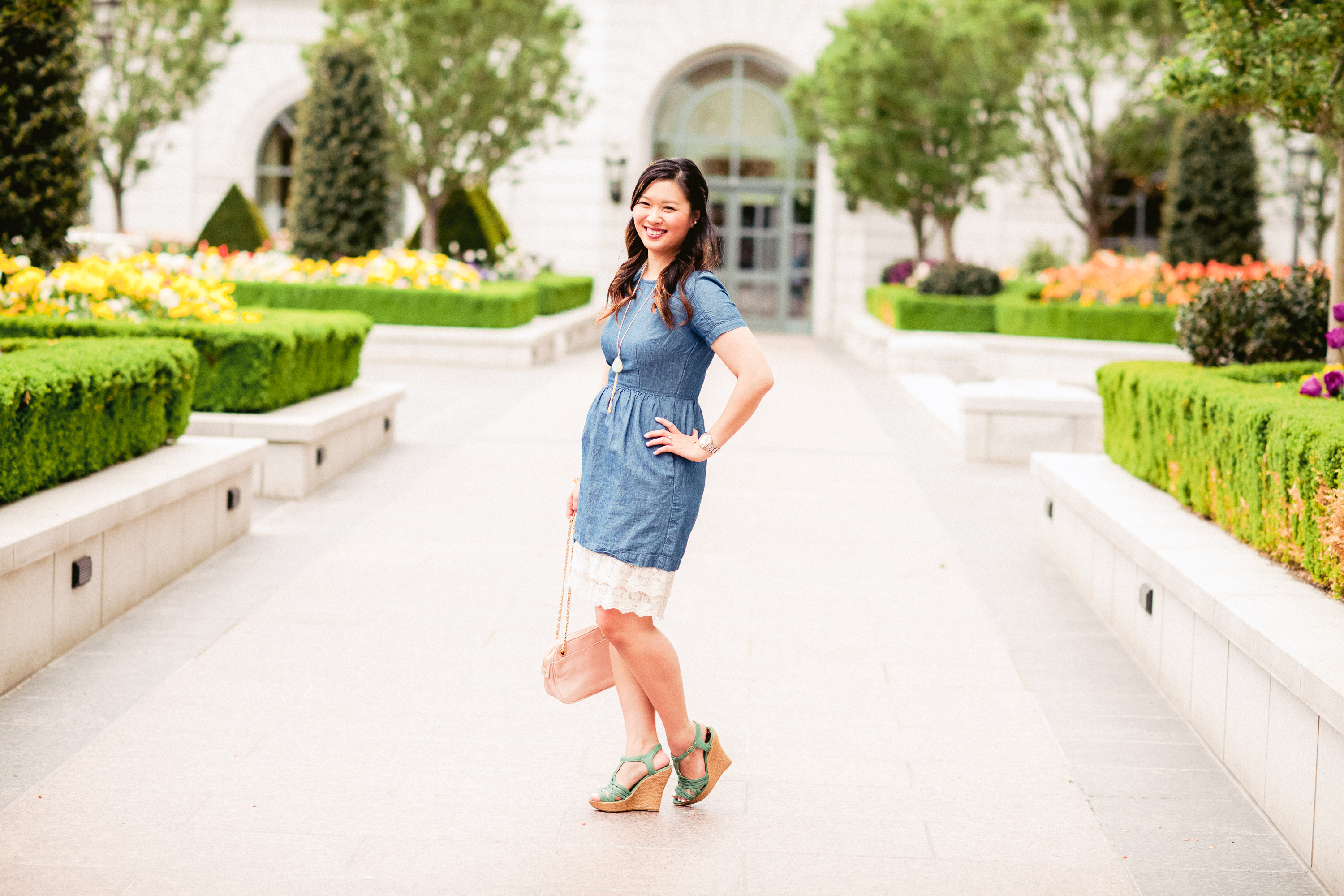 Oh my gosh, I love this chambray dress with this My Sister's Closet Boutique slip extender (half) in ivory color! It seriously makes the dress a comfortable knee length and adds a little flirty lace texture to the dress. And it totally looks like one complete dress and not two pieces.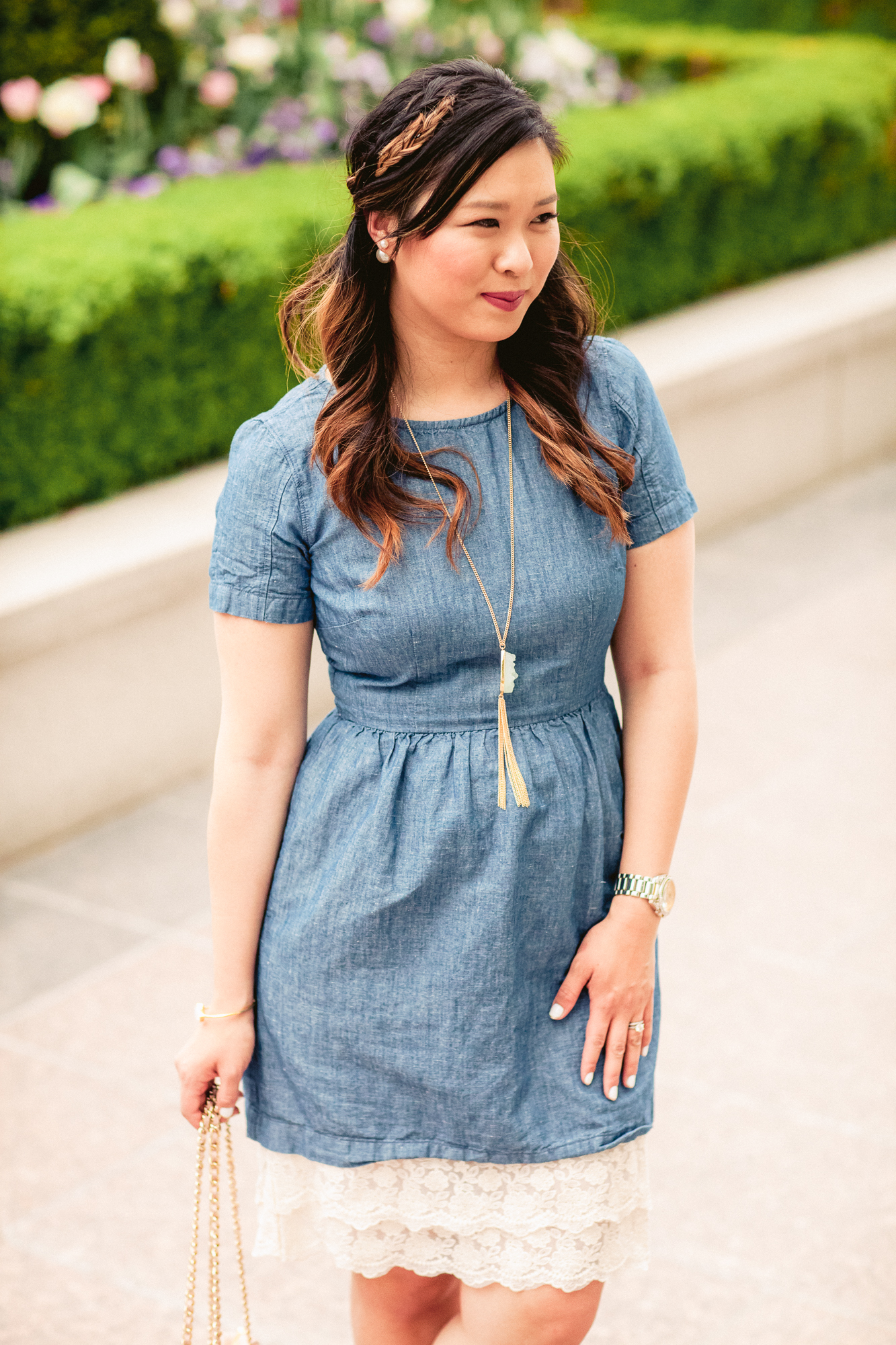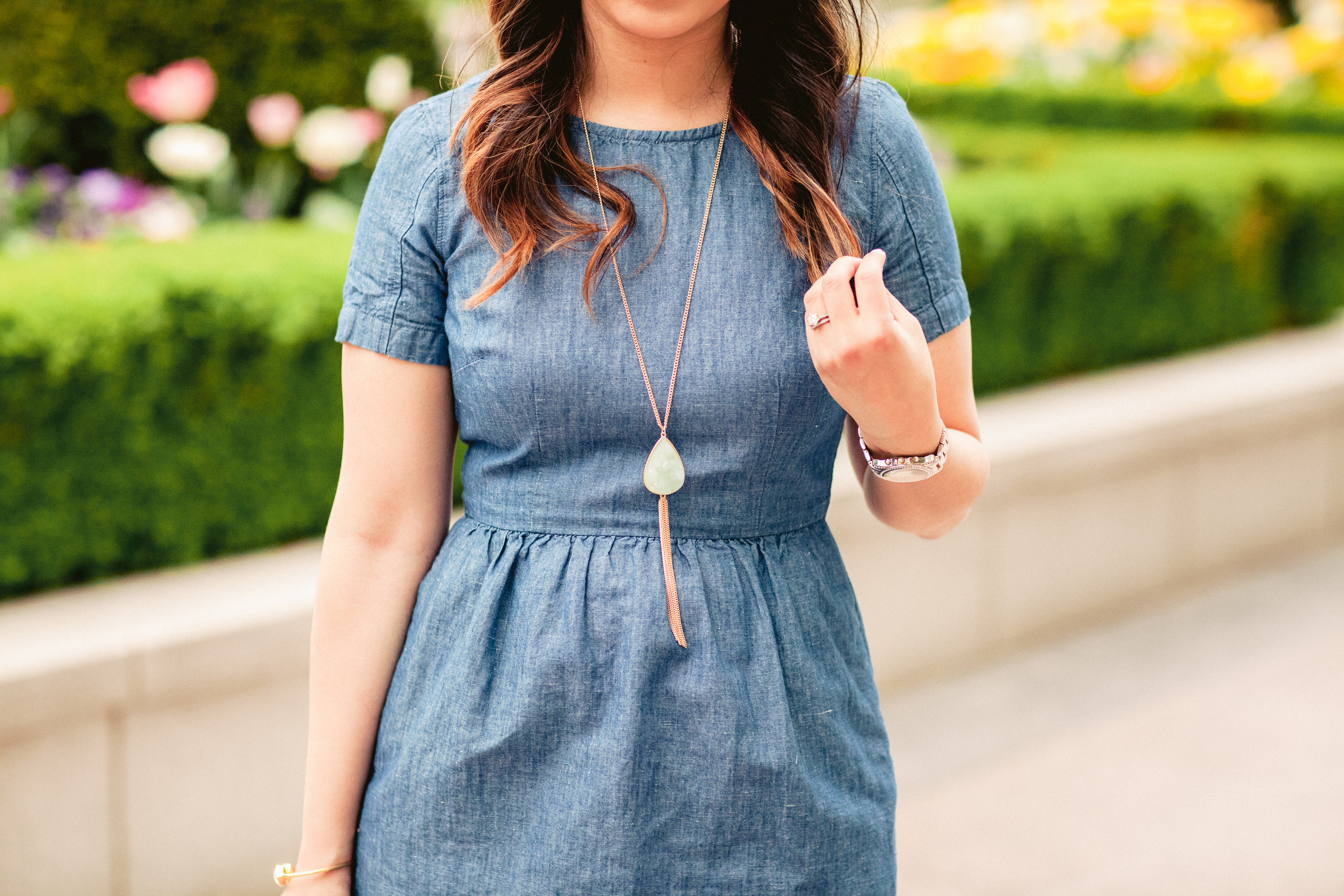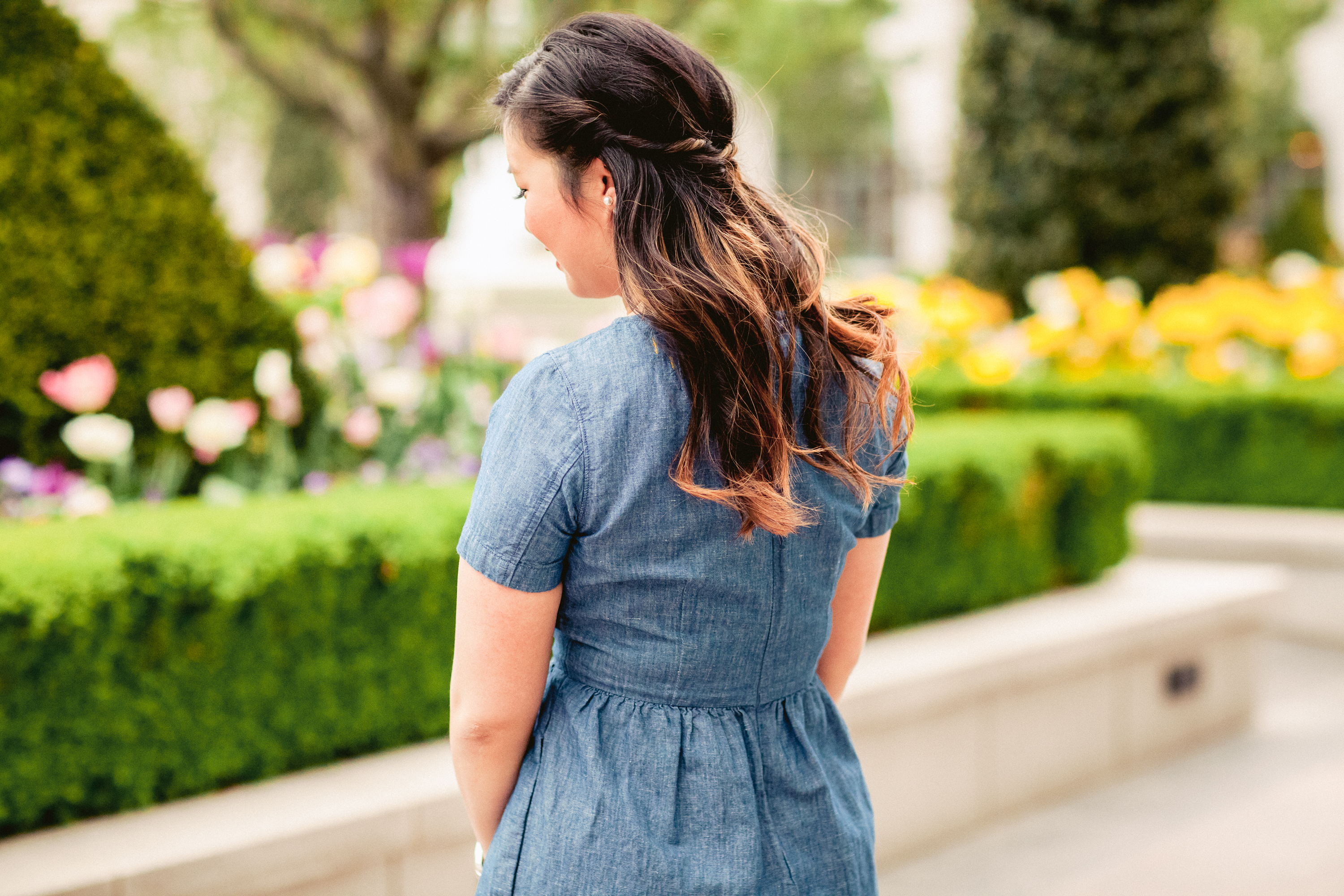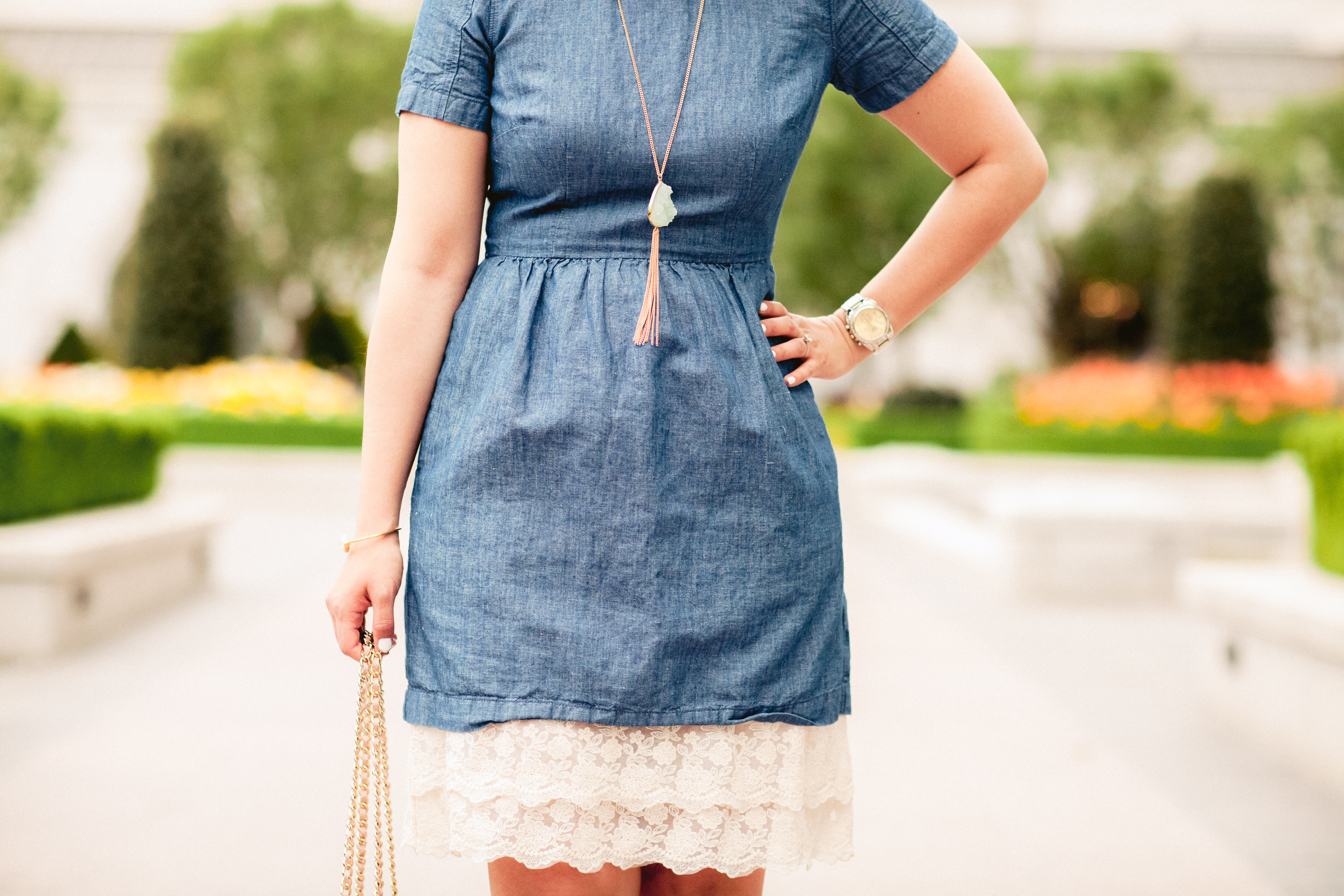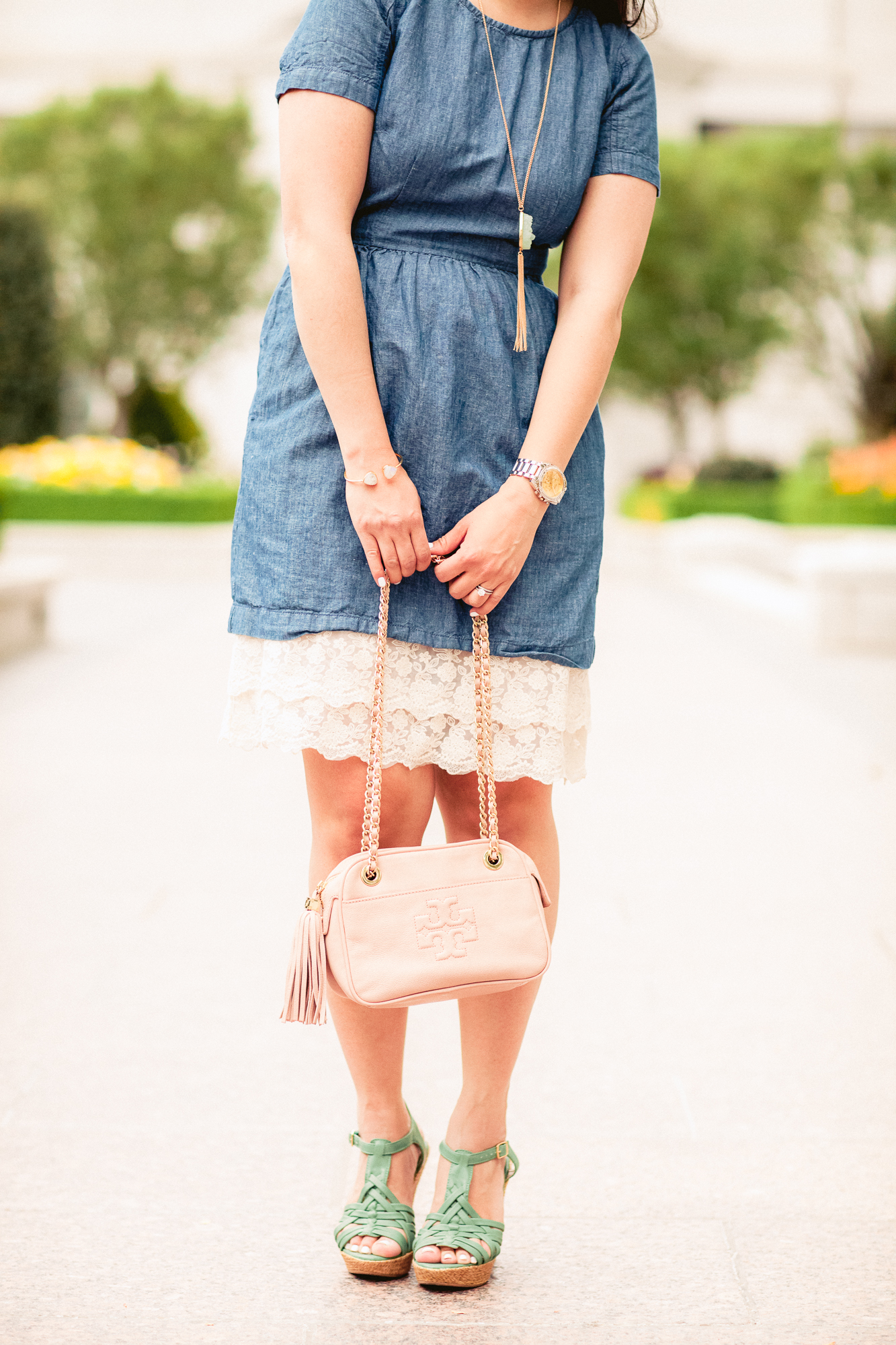 Outfit #1 Details:
Dress: Madewell
Slip Extender c/o My Sister's Closet Boutique
Shoes: Filly Flair
Bag: Tory Burch
Necklace: Riffraff
Hair styled by Emma's Parlour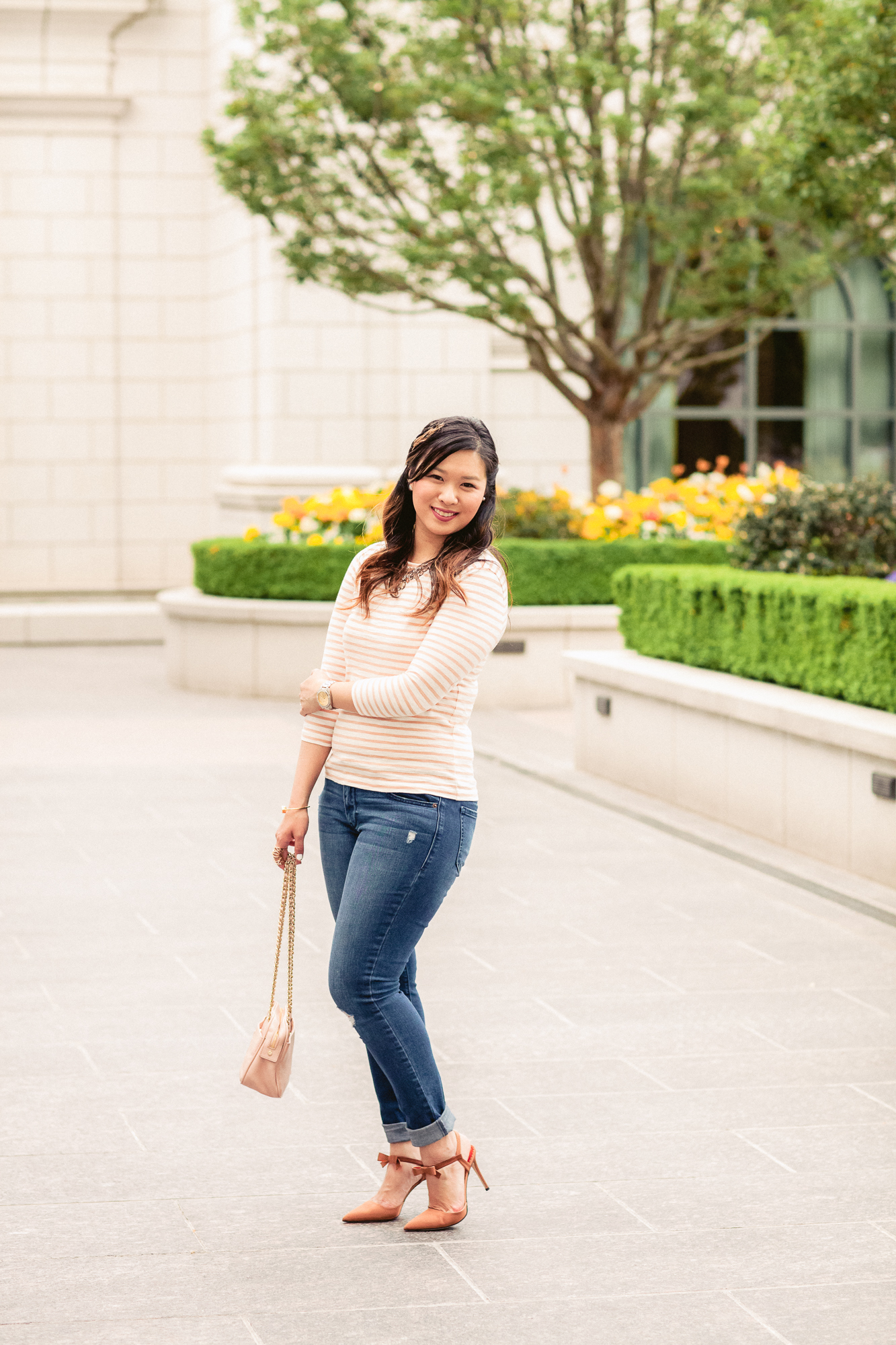 For this second look, I'm wearing one of my all time favorite striped tops from J.Crew with a jeweled collar. This top is great because I don't have to think about what necklace to wear with it! 🙂 This top is definitely fitted and just a little short on me.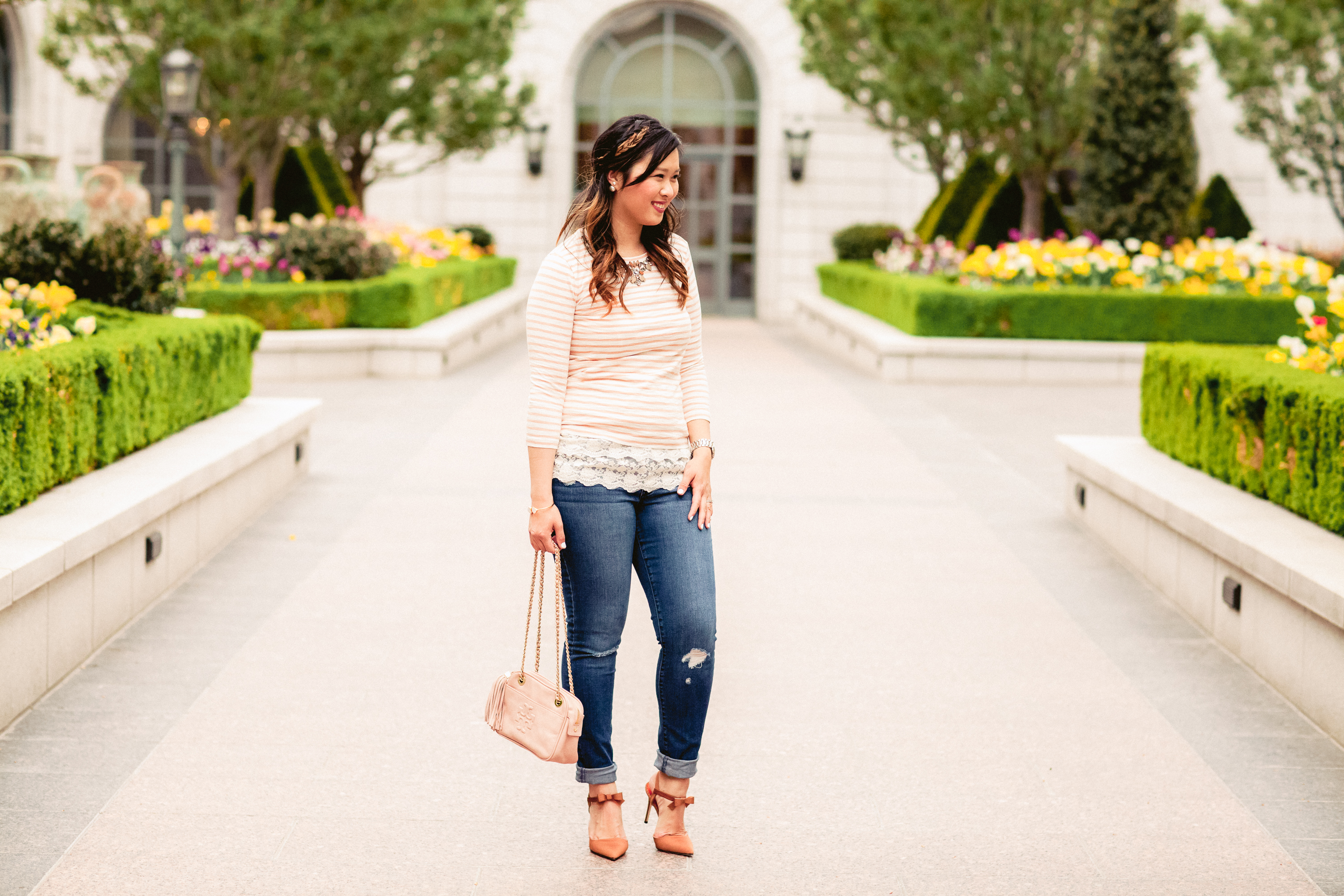 So I actually wore the slip extender like a tube top on the upper half of my body and had it peeking out from under my shirt and I think it's the perfect length now!! I like it when shirts cover up the zipper part and my booty in the back. 🙂 Again, it's not a traditional way to wear a slip extender on top (I've mostly seen it with skirts and dresses), but I thought it worked out and looked great!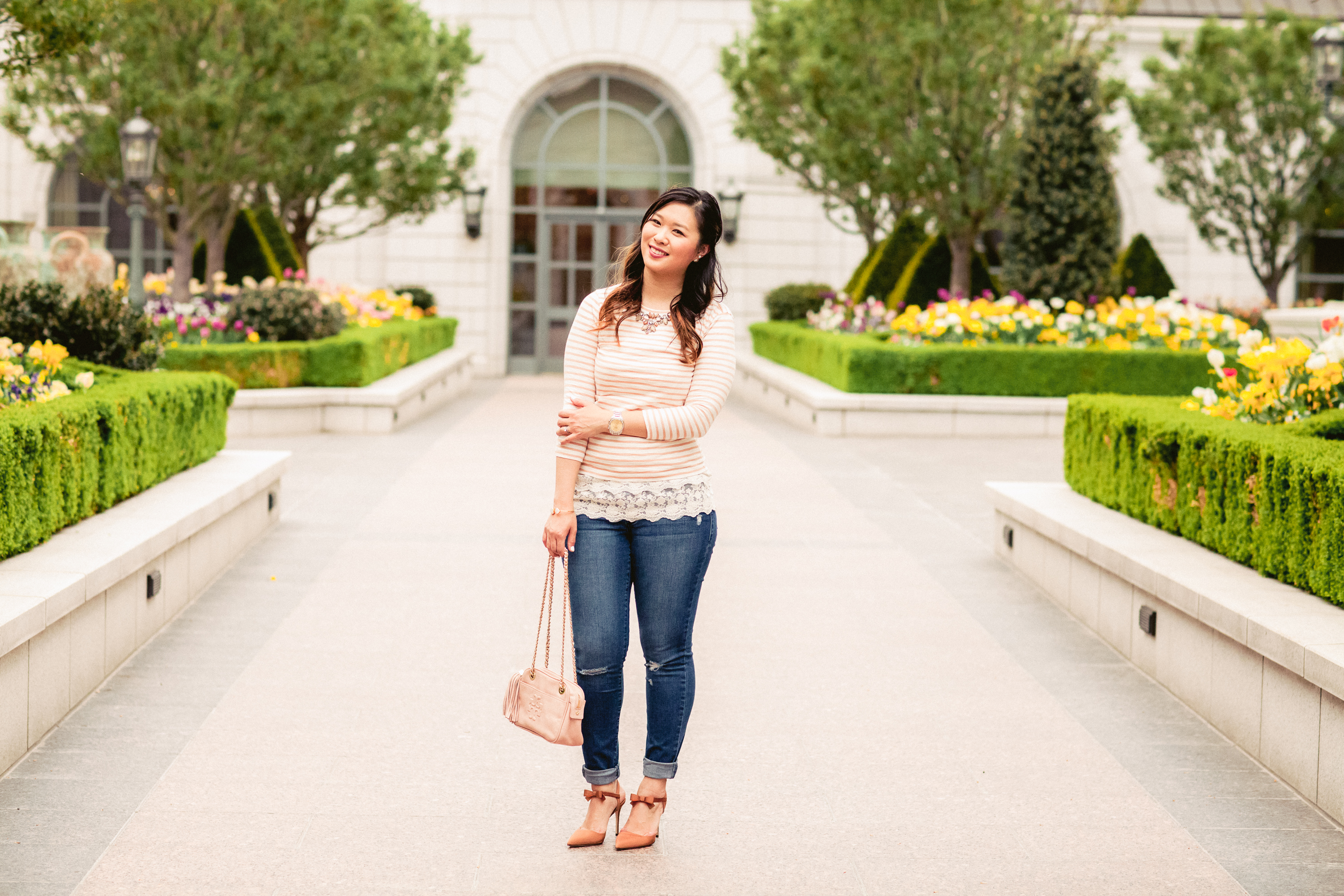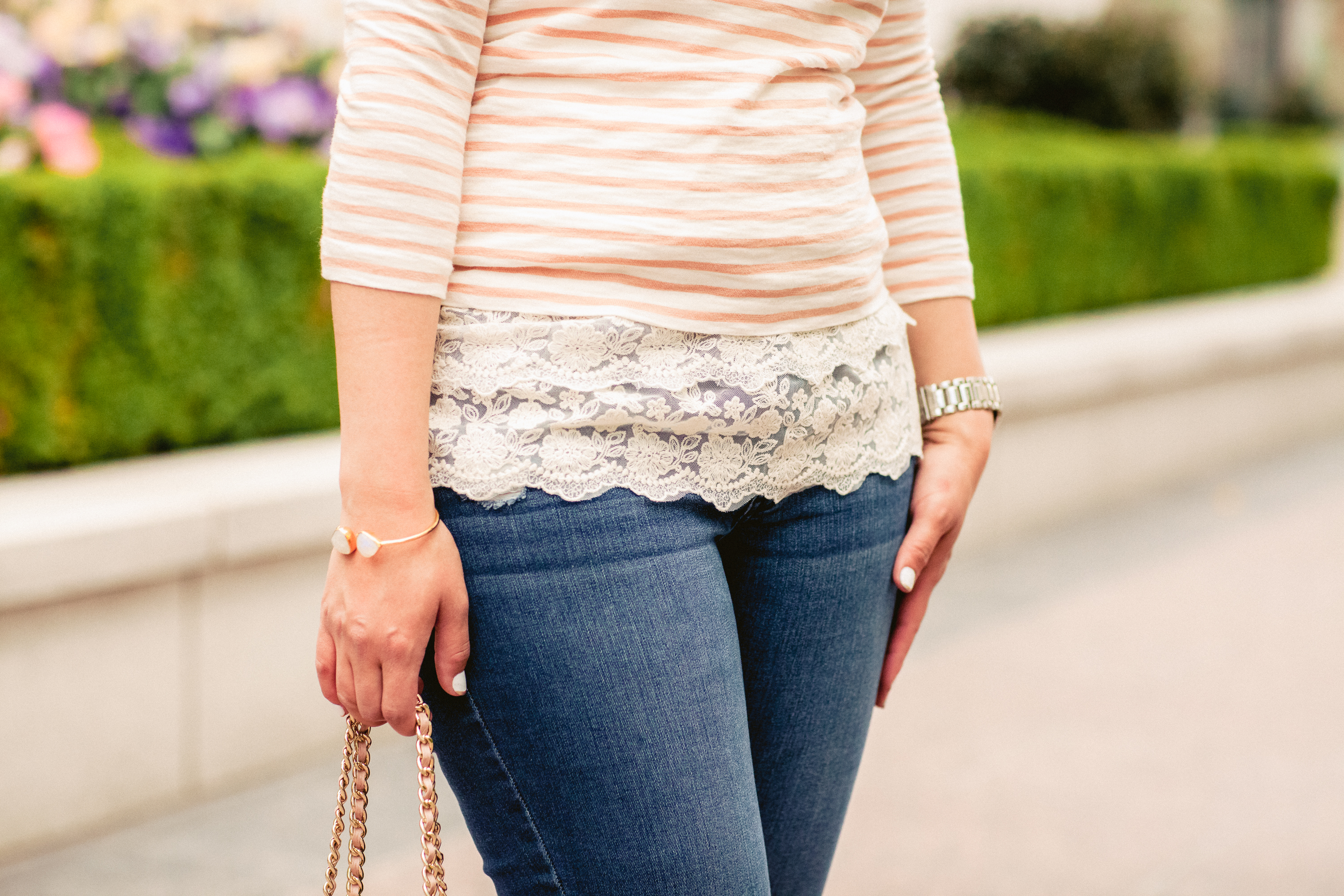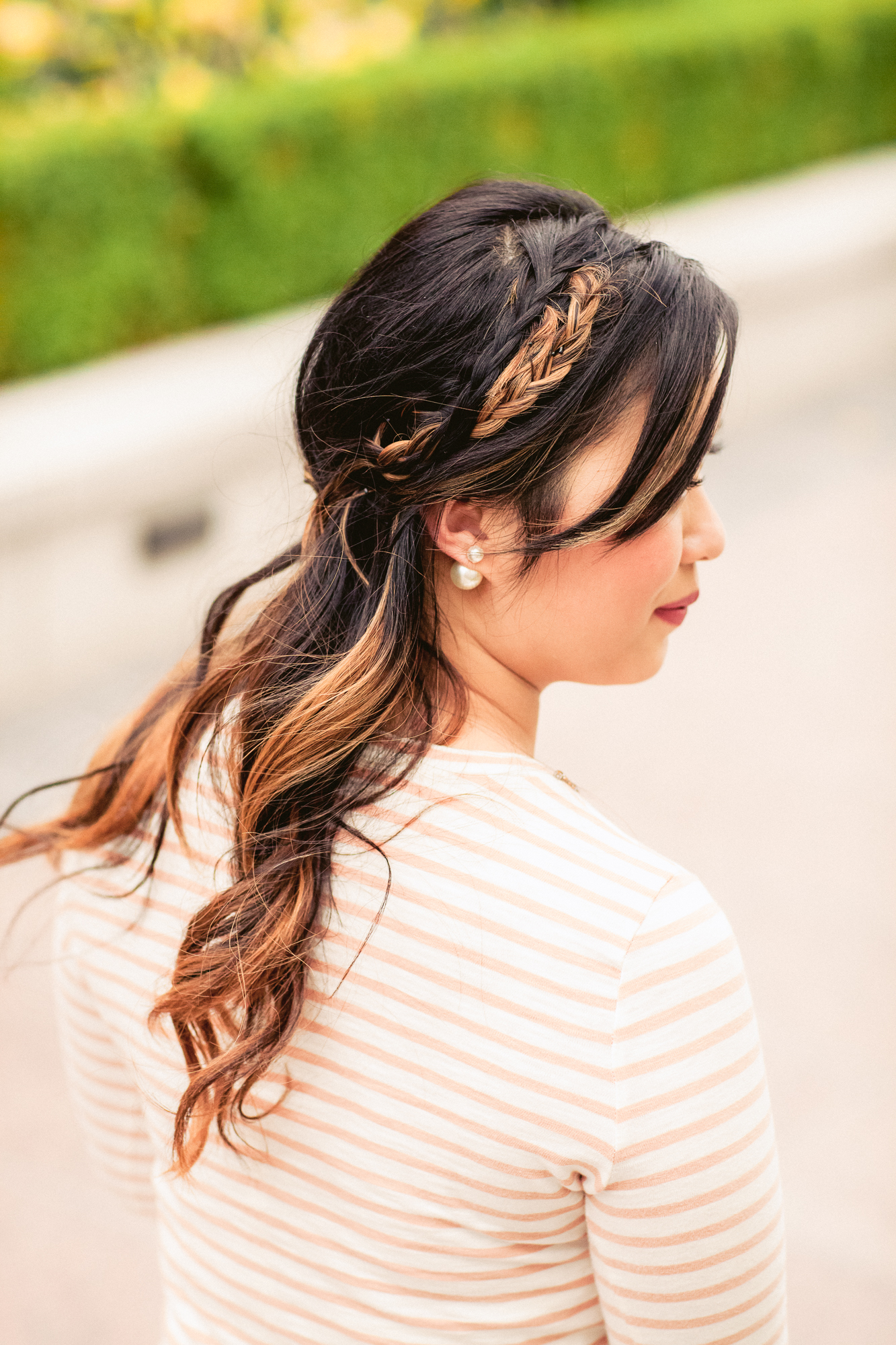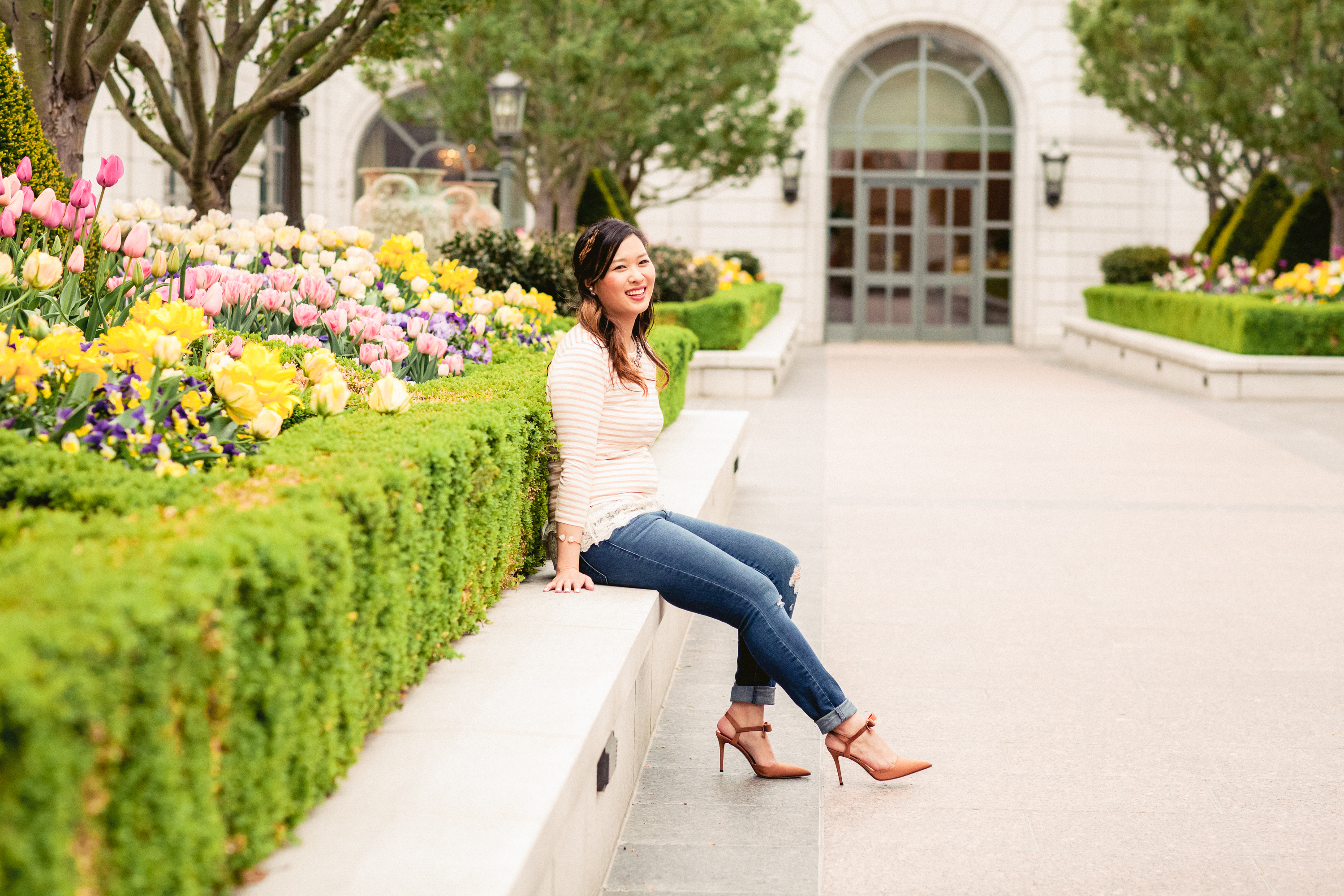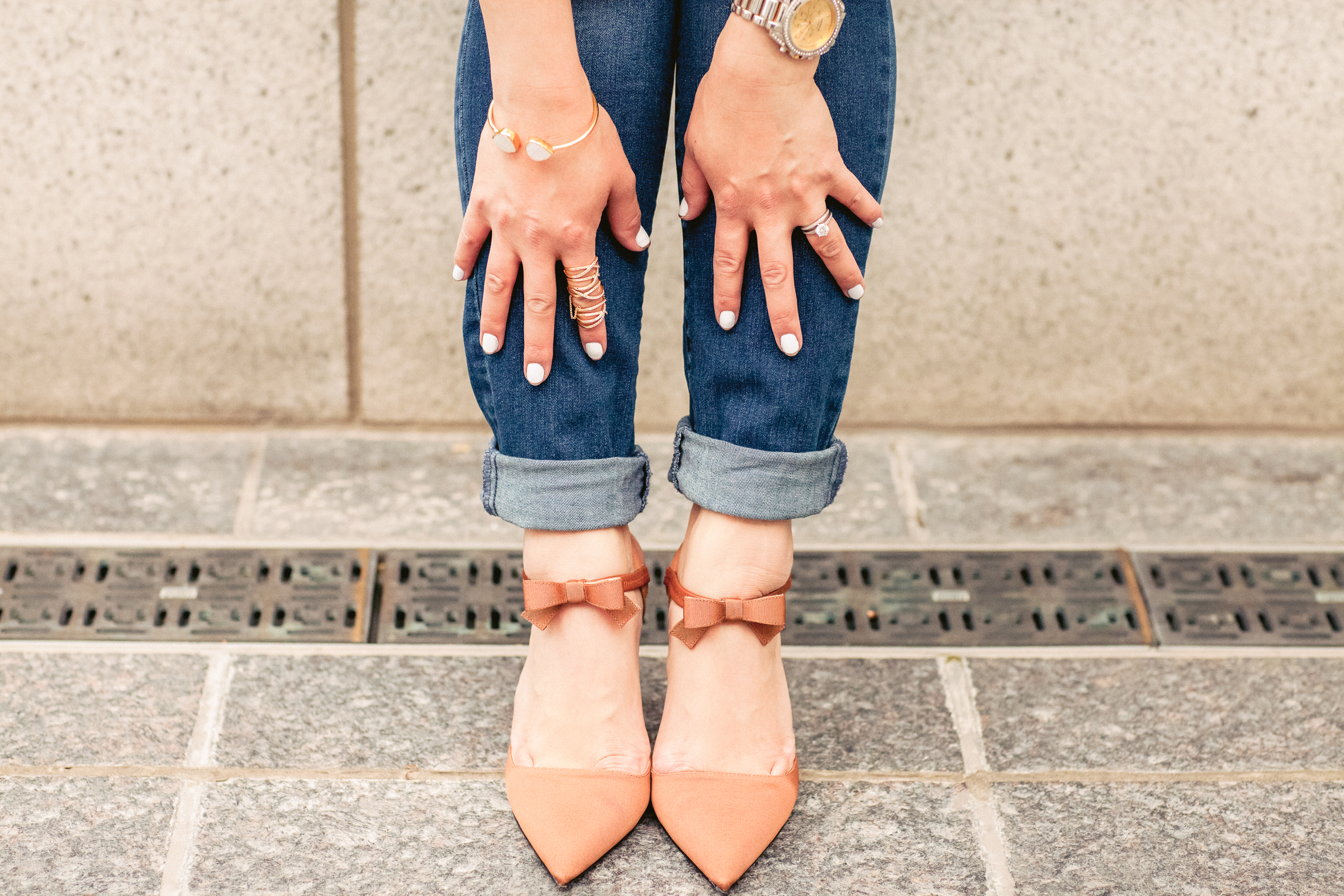 Outfit #2 Details:
Top: J.Crew
Slip Extender c/o My Sister's Closet Boutique (use code SPRING15 for 15% off)
Shoes: Nordstrom
Bag: Tory Burch
Pants: Old Navy
Ring: T+J Designs
Hair styled by Emma's Parlour
Photos by Anastasia Strate Photography
I now want a slip extender in every color to go with like any outfit, just in case! They go so well with skirts, dresses and tops in my opinion. If you want to get your own slip extender or anything else from the cute boutique My Sister's Closet Boutique – you can use SPRING15 to get 15% off your order (good through end of June 30th, 2015)!
Do you own a slip extender? How are some ways you like to style yours?