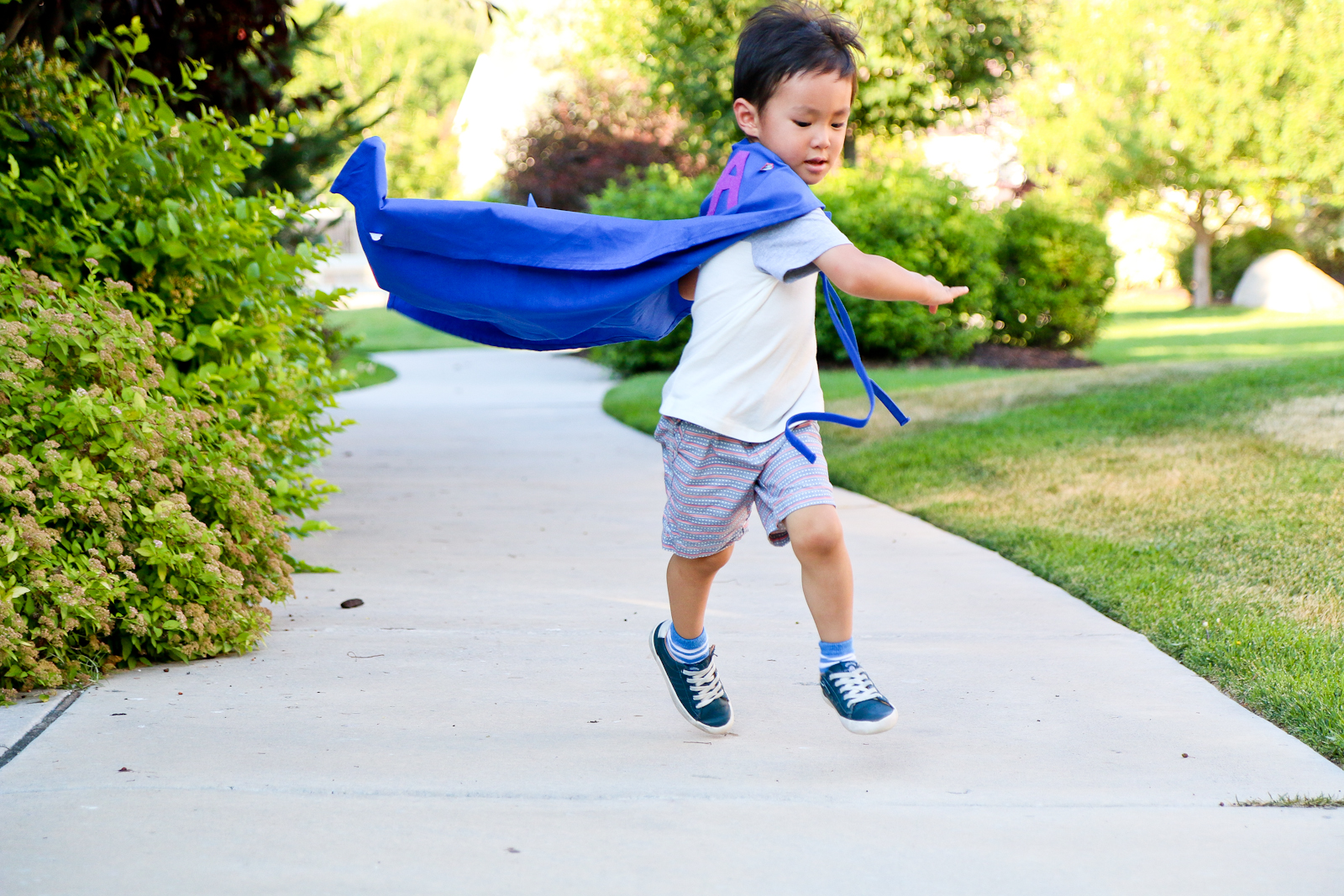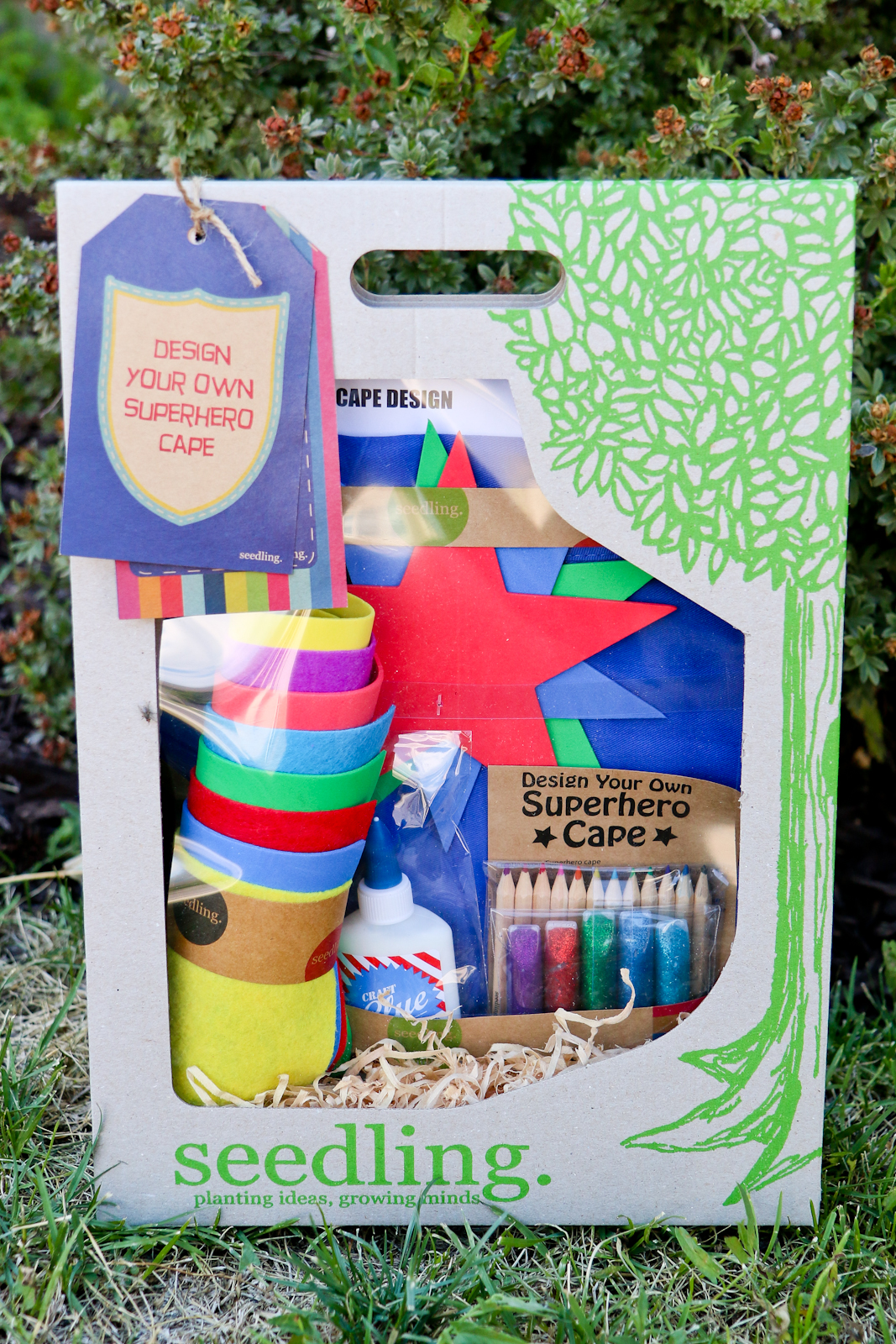 Ahhhh Summertime, it's my fave! My son Austin has a massive play room that he loves to spend time in, but his second favorite place to hang out at when home is OUTSIDE! He loves taking his cars out there, just chilling in the grass while watching cars, however, my husband blames me for his fear of bugs and the fact that they are "scary" and "gross", oops. :/ But as any toddler is, he gets pretty bored with his activities pretty often and then all he wants to do is watch shows on TV or line up his cars over and over again. That's where Seedling comes in. Today, I am partnering with Seedling to show you this Design Your Own Superhero Cape activity kit that my son made, which was the perfect outdoor activity for him!
It's basically a prepackaged box full of items needed to craft and make your own adventure. The Design Your Own Superhero Cape came with a cape, various items to put on the cape, glitter glue (Austin's fave), pencils, and a brush. The only thing that I used extra from our own house is scissors to cut out some patterns. Since he is 3 years old, it was the perfect craft for him, with a little help from his Mama. 🙂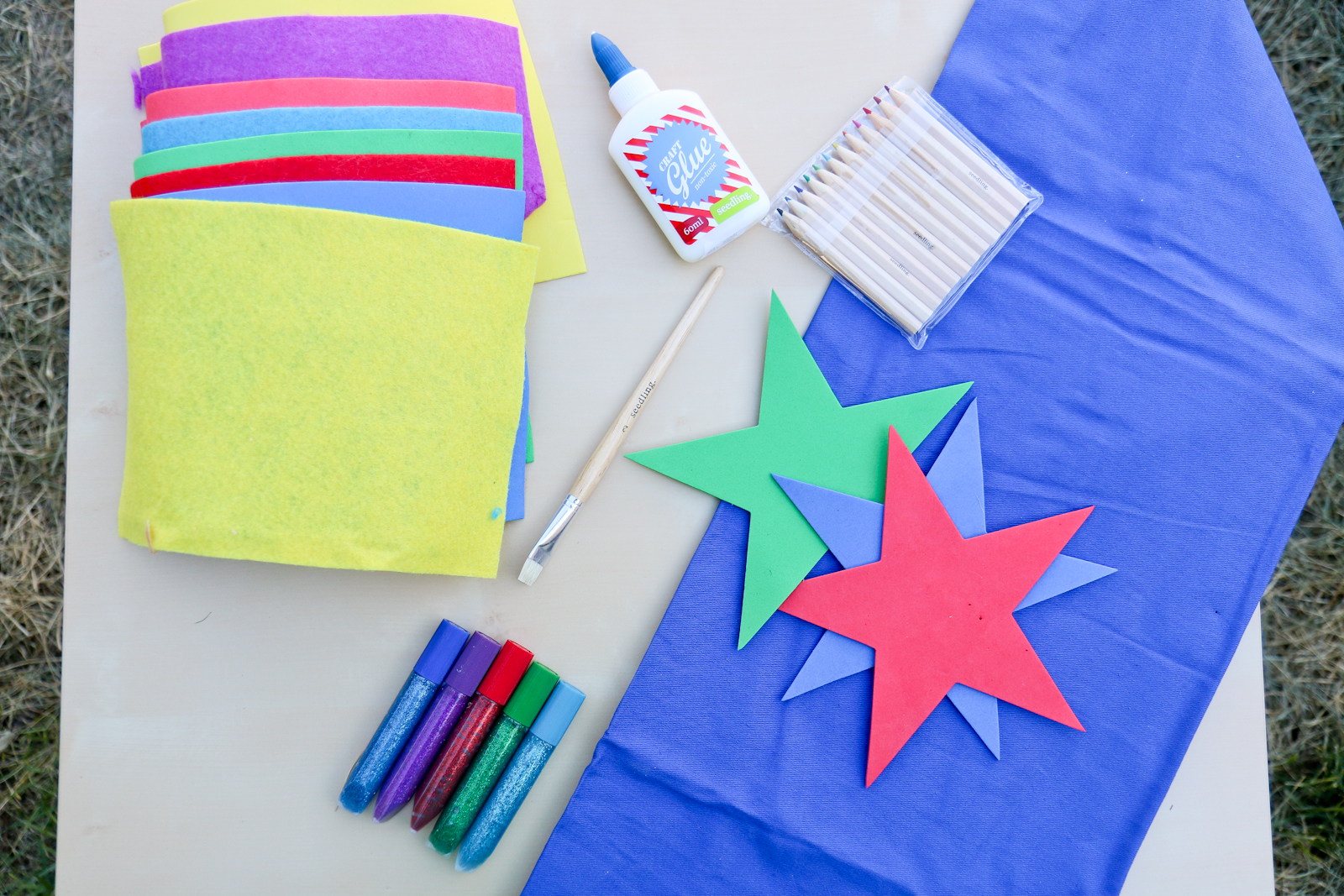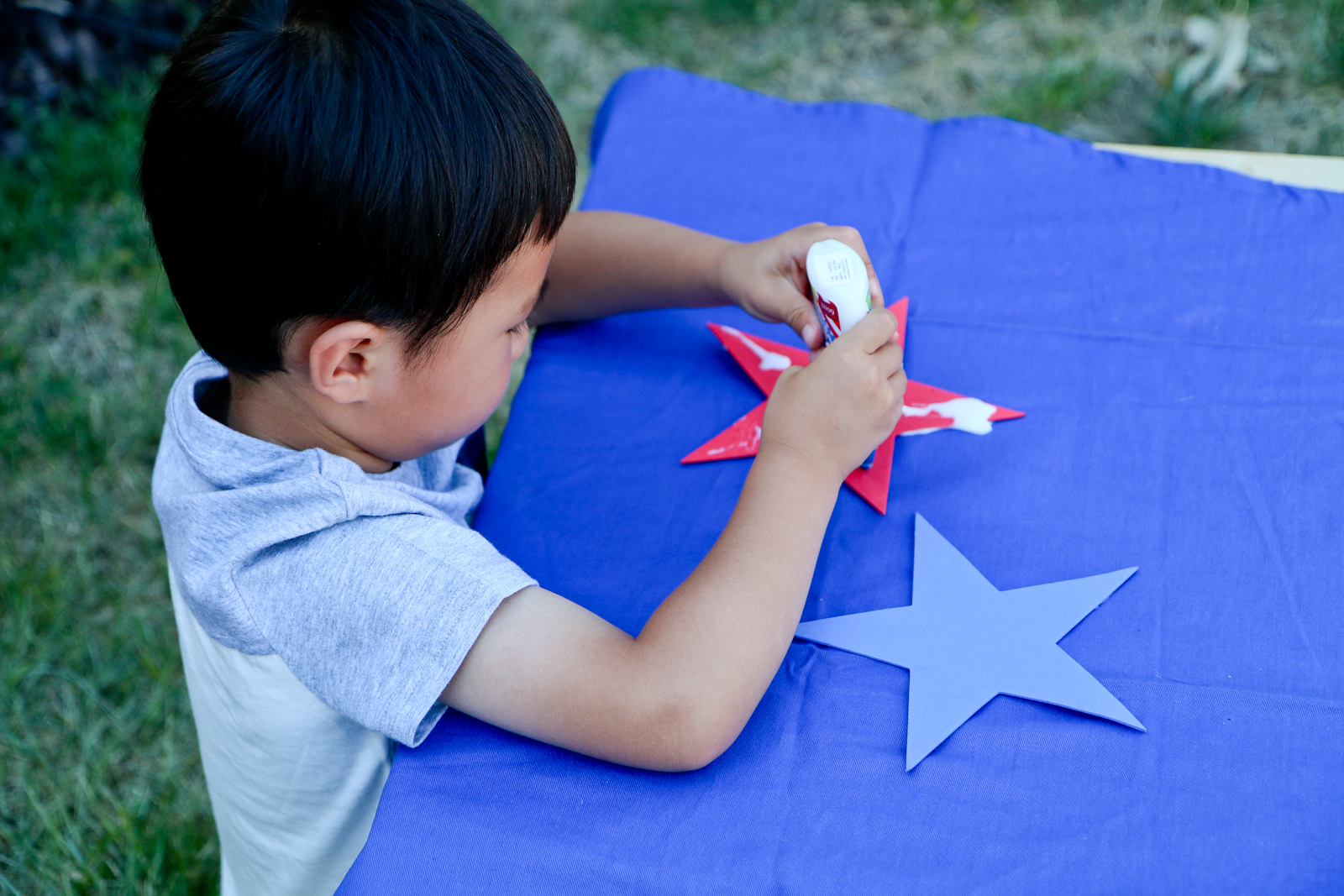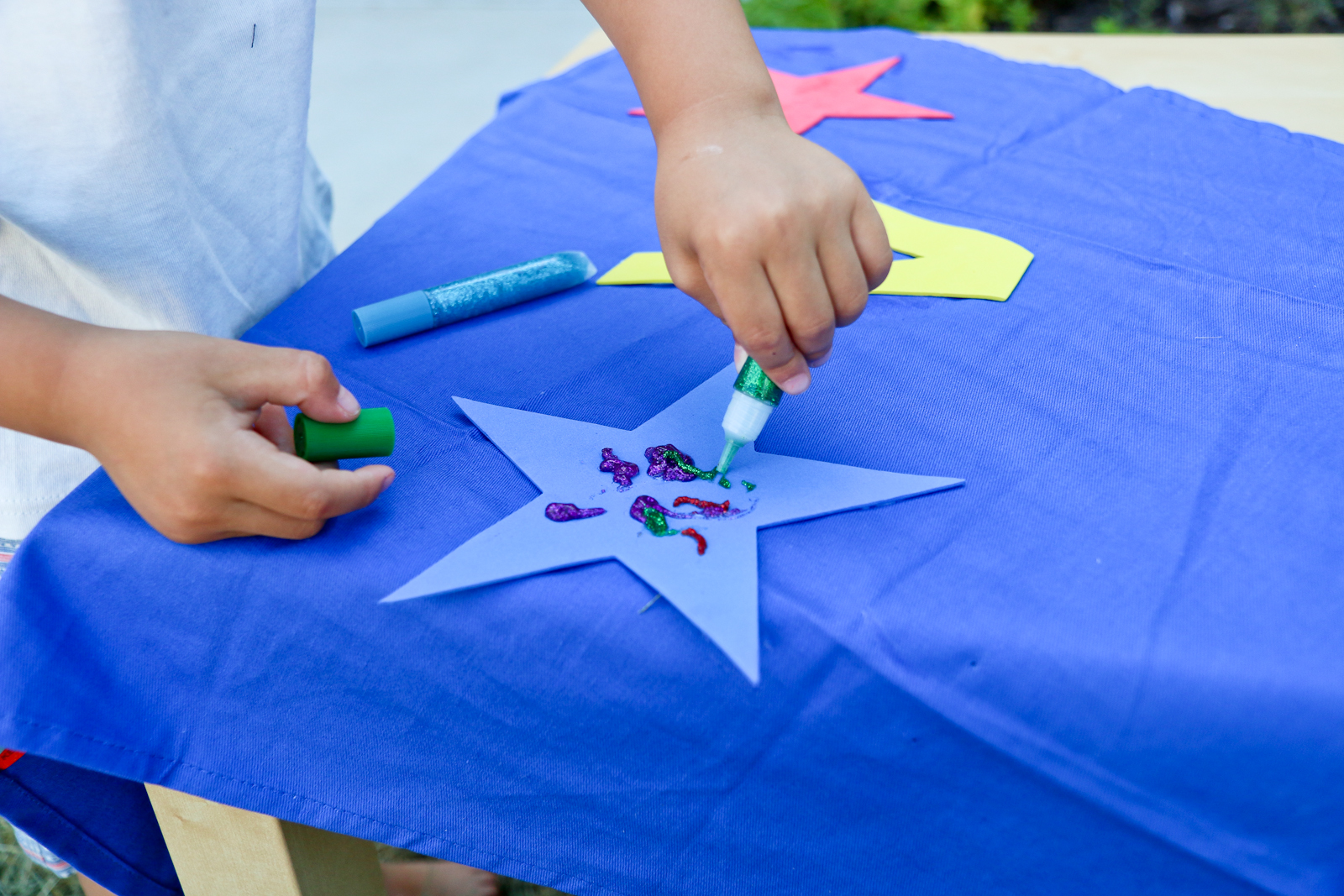 This kid could spend hours with glitter glue. He was just globbing it on and having a grand ole time.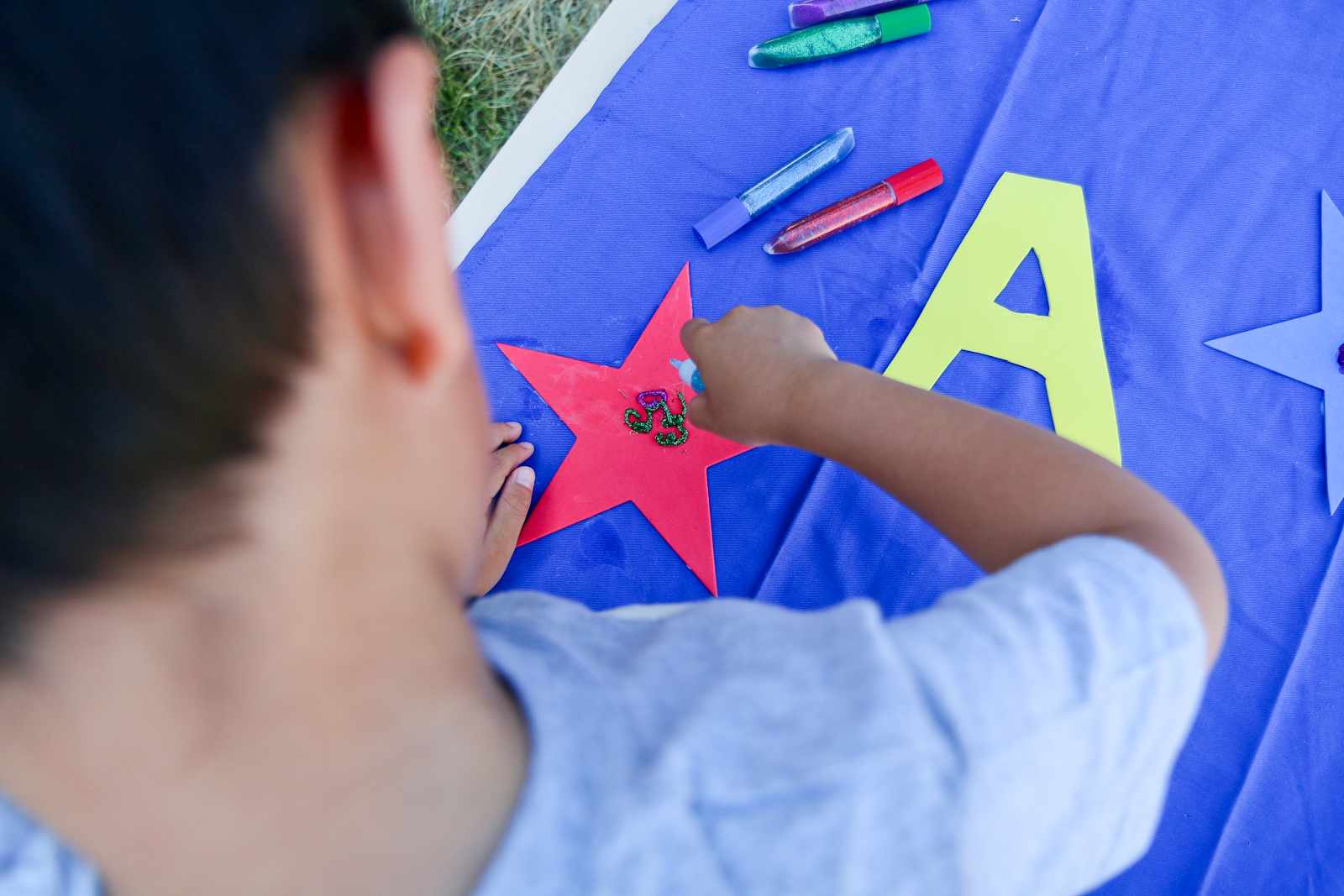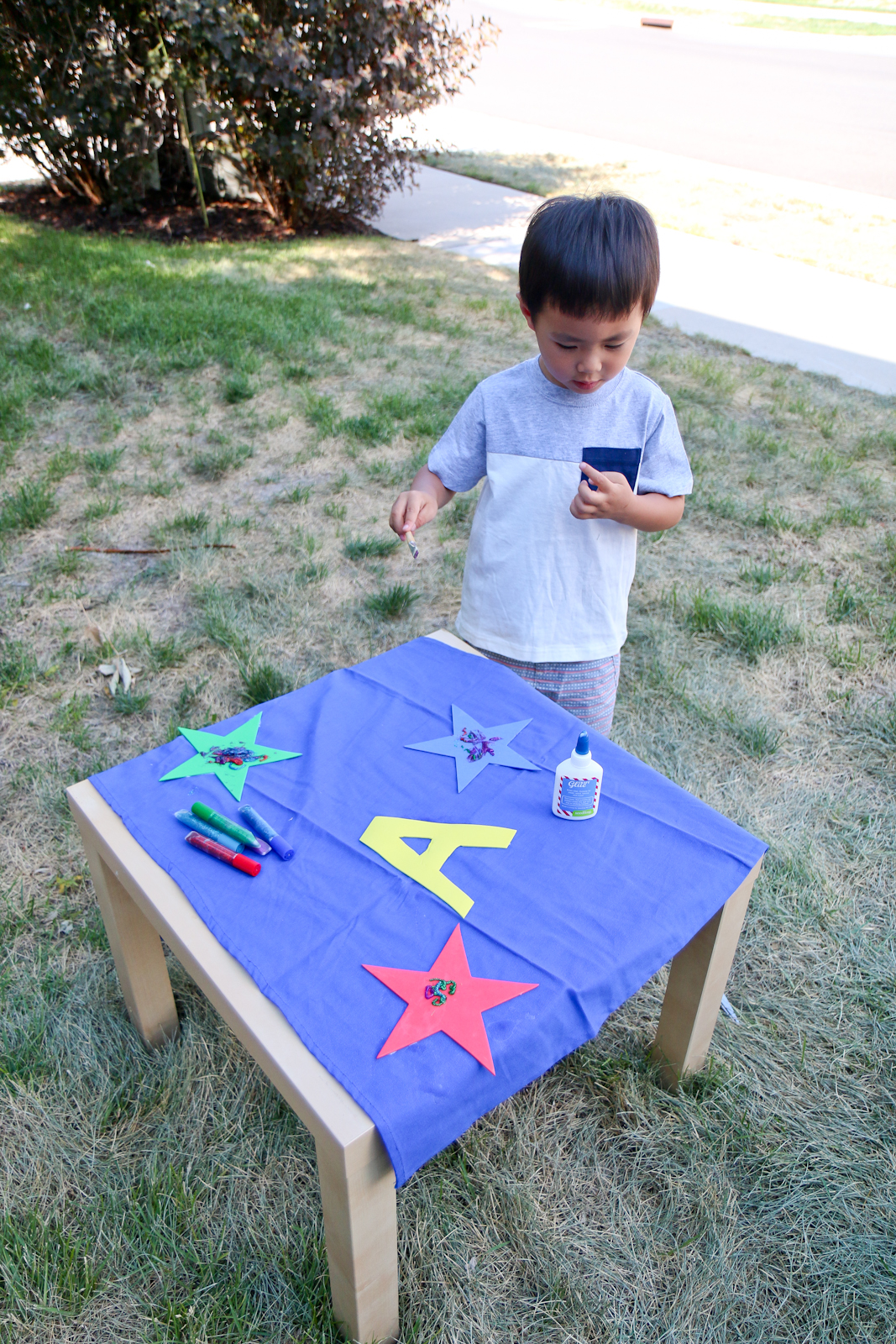 And here you have it, his finished cape! Of course, I helped cut out the letter "A"s as he directed me to make those and he added some car stickers for a finishing touch (although I must say that we probably should have glued them on since they didn't stay on too well).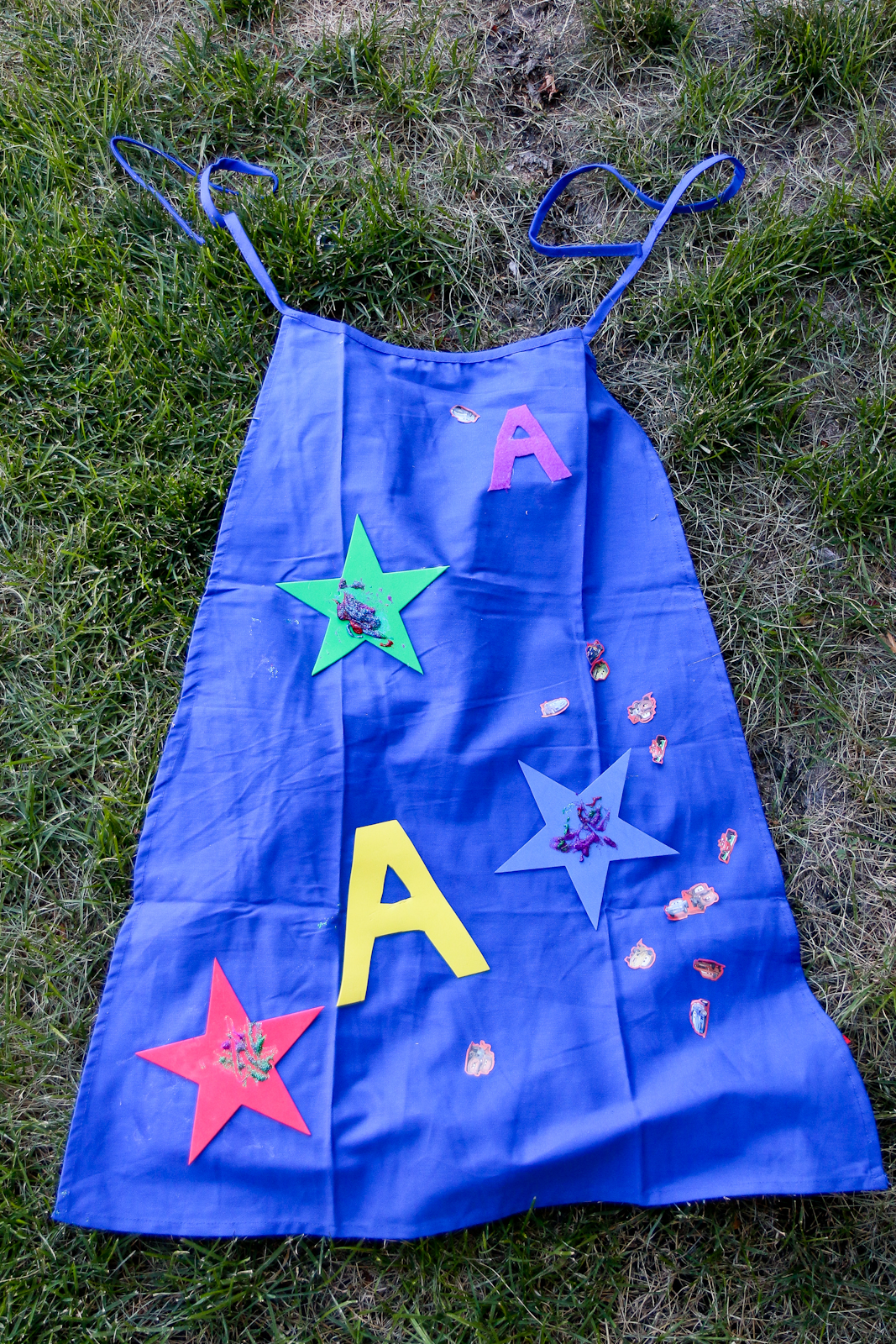 And then he was OFF!! 🙂 He told me that his superpower was being able to run really really fast and to be able to jump high to the sky! Hahaha, I love his toddler speak. 🙂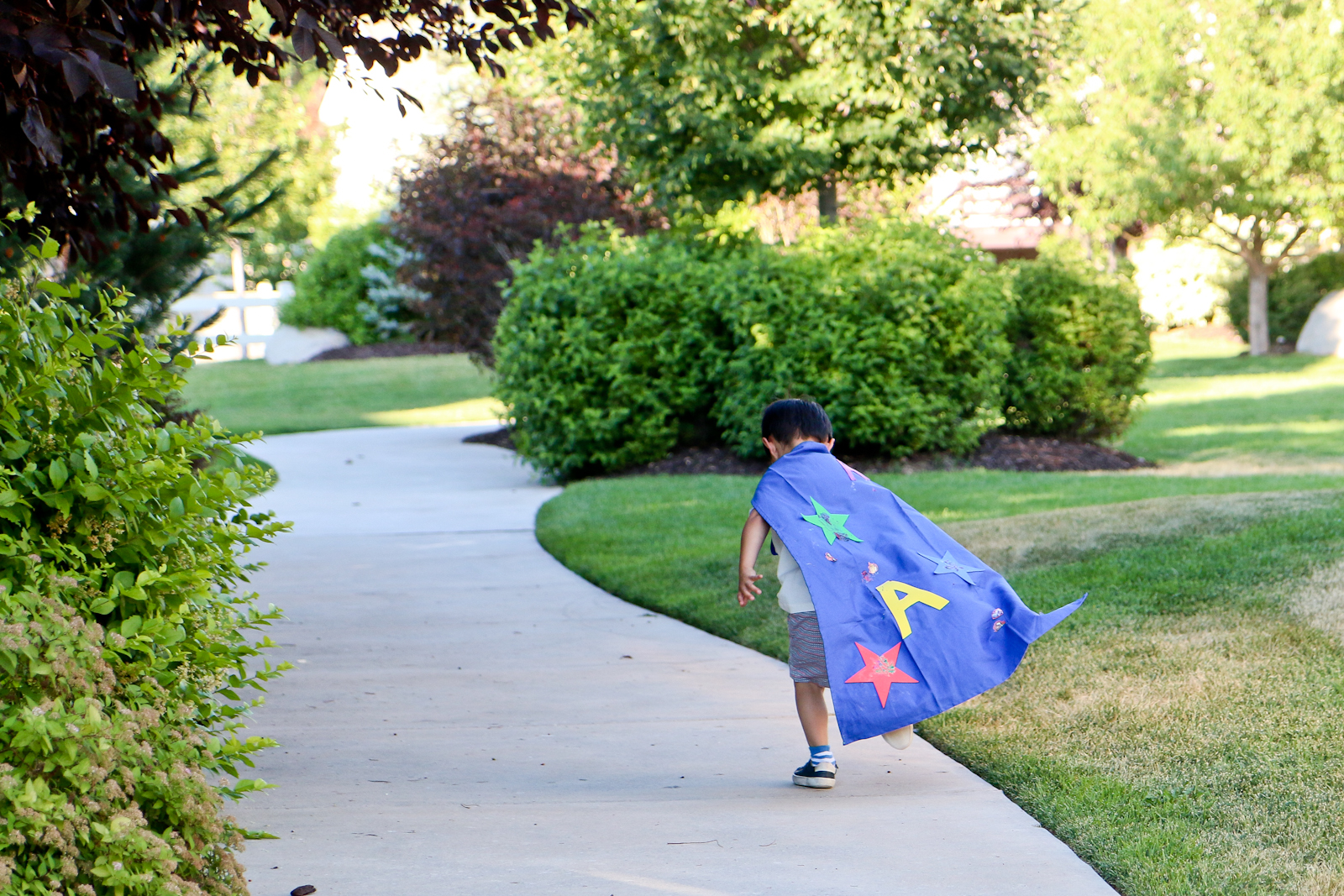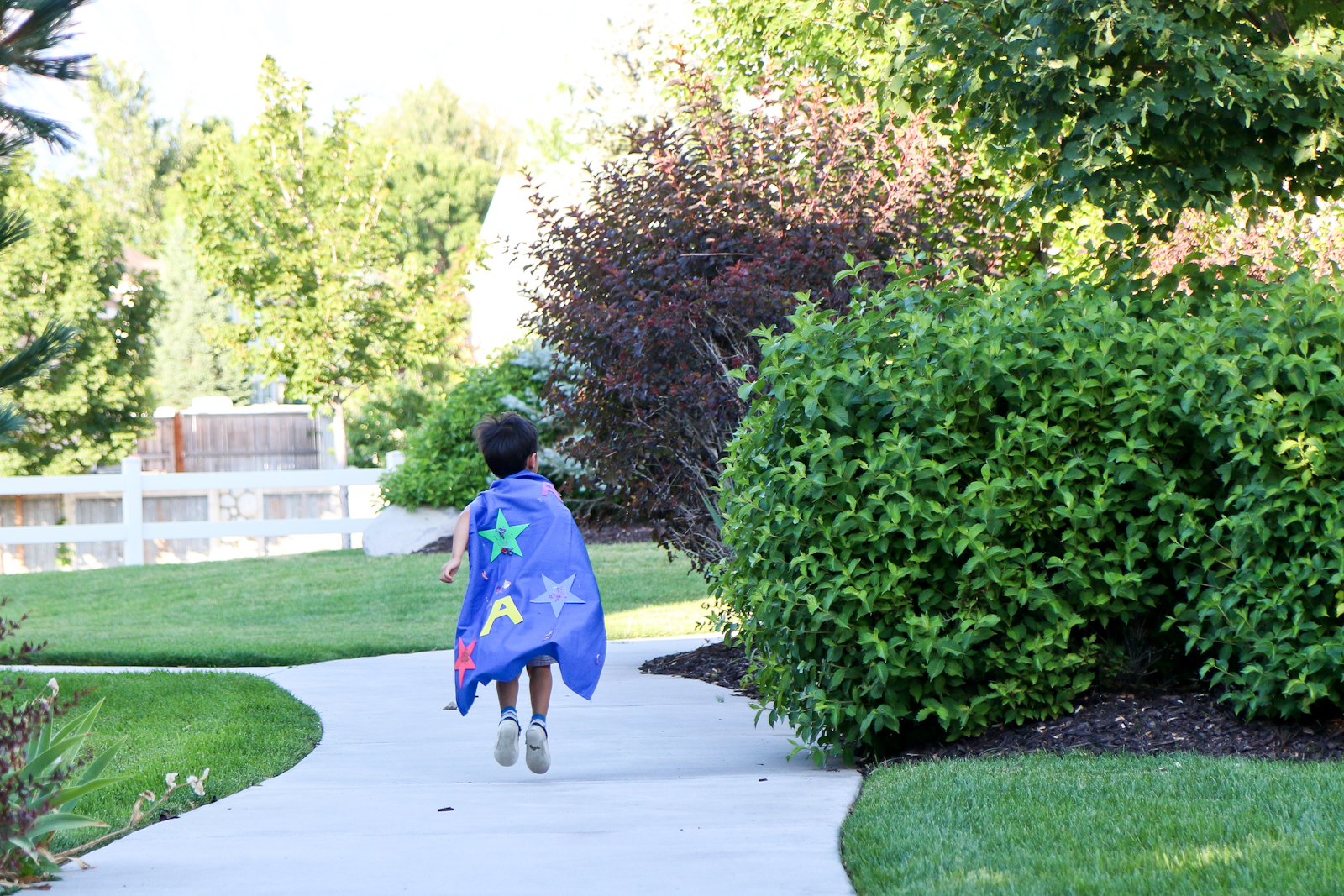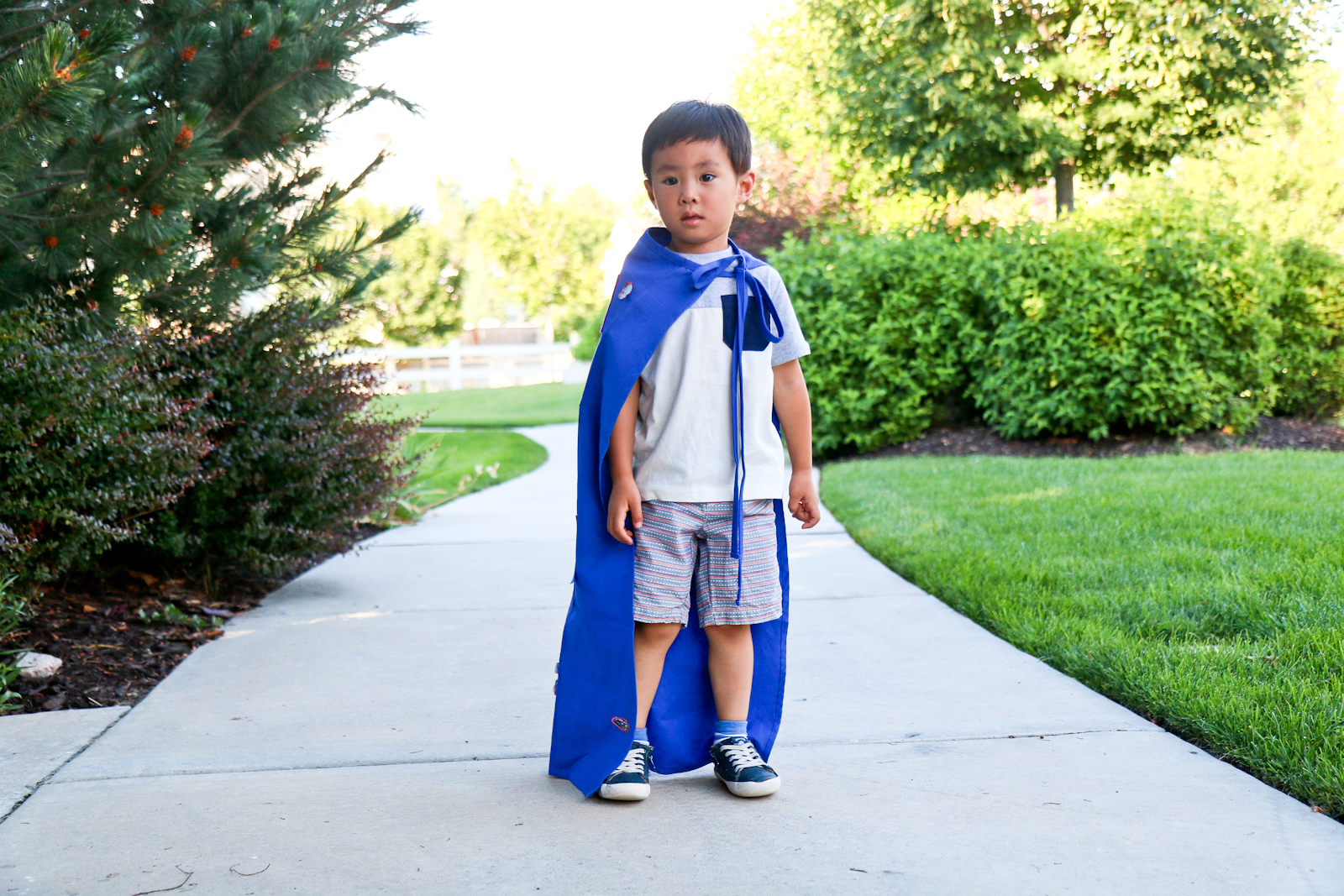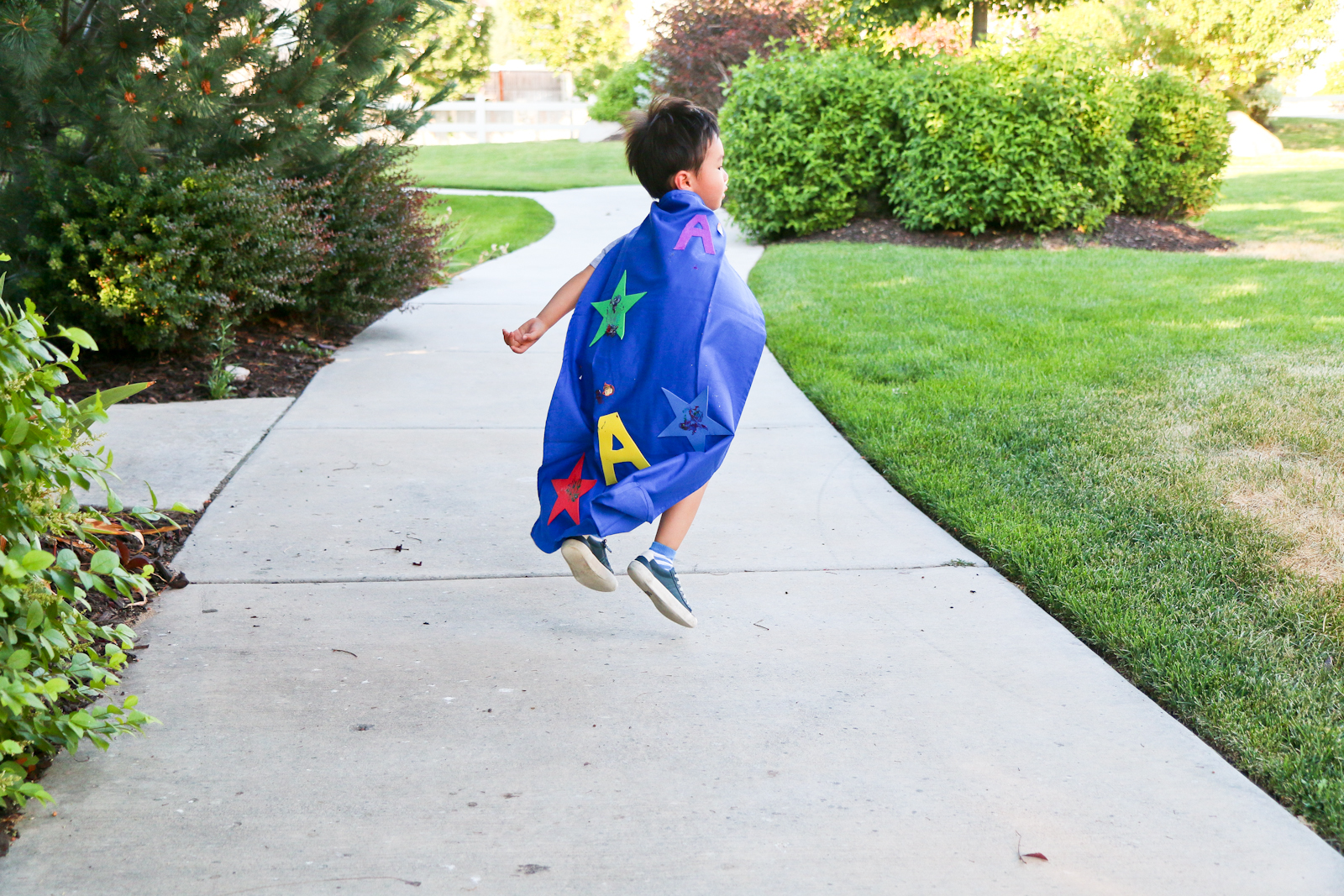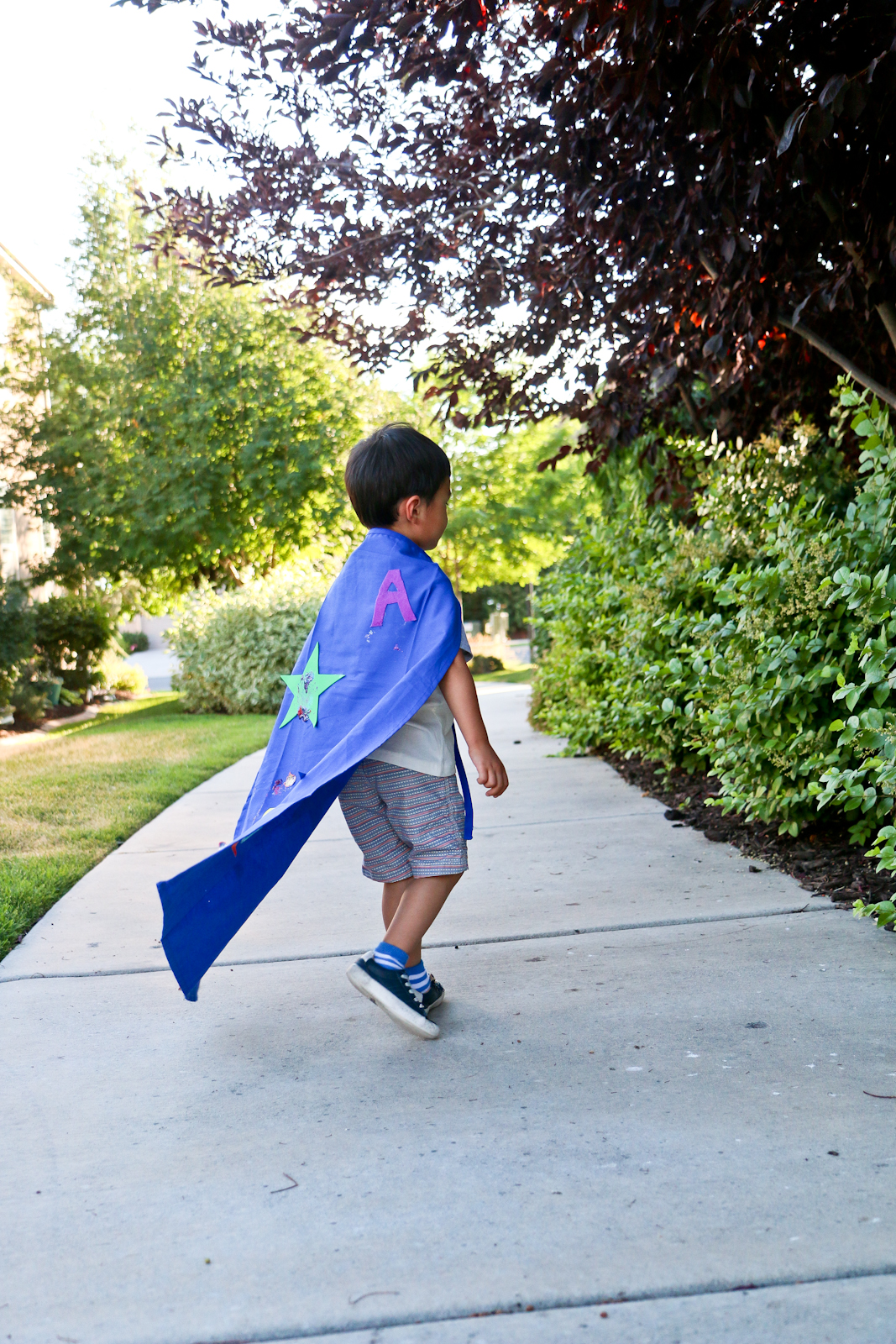 Seedling creates a ton of great activity kits and even party kits for a variety of ages and interests. I'd say Austin is at the younger end of the age spectrum as I had to help him a bit with his activity, but I just love how they really challenge and make him use his imagination. As a 3 year old, he still looks to me for guidance and advice and asked me about things every step of the way, but I really do try to encourage him to craft, create and think on his own. We are getting there. 🙂
Build, imagine, play! Seedling helps bring kids' ideas to life with beautifully designed, all-in-one projects that encourage children to follow their own creative initiative. Enjoy 30% off at Seedling when you choose your own adventure using the code Seedling30. Offer valid one per customer; discount does not apply to past purchases, packaging, applicable taxes, or shipping and handling. Expires July 17, 2015
Thanks to Seedling for partnering together on this post!