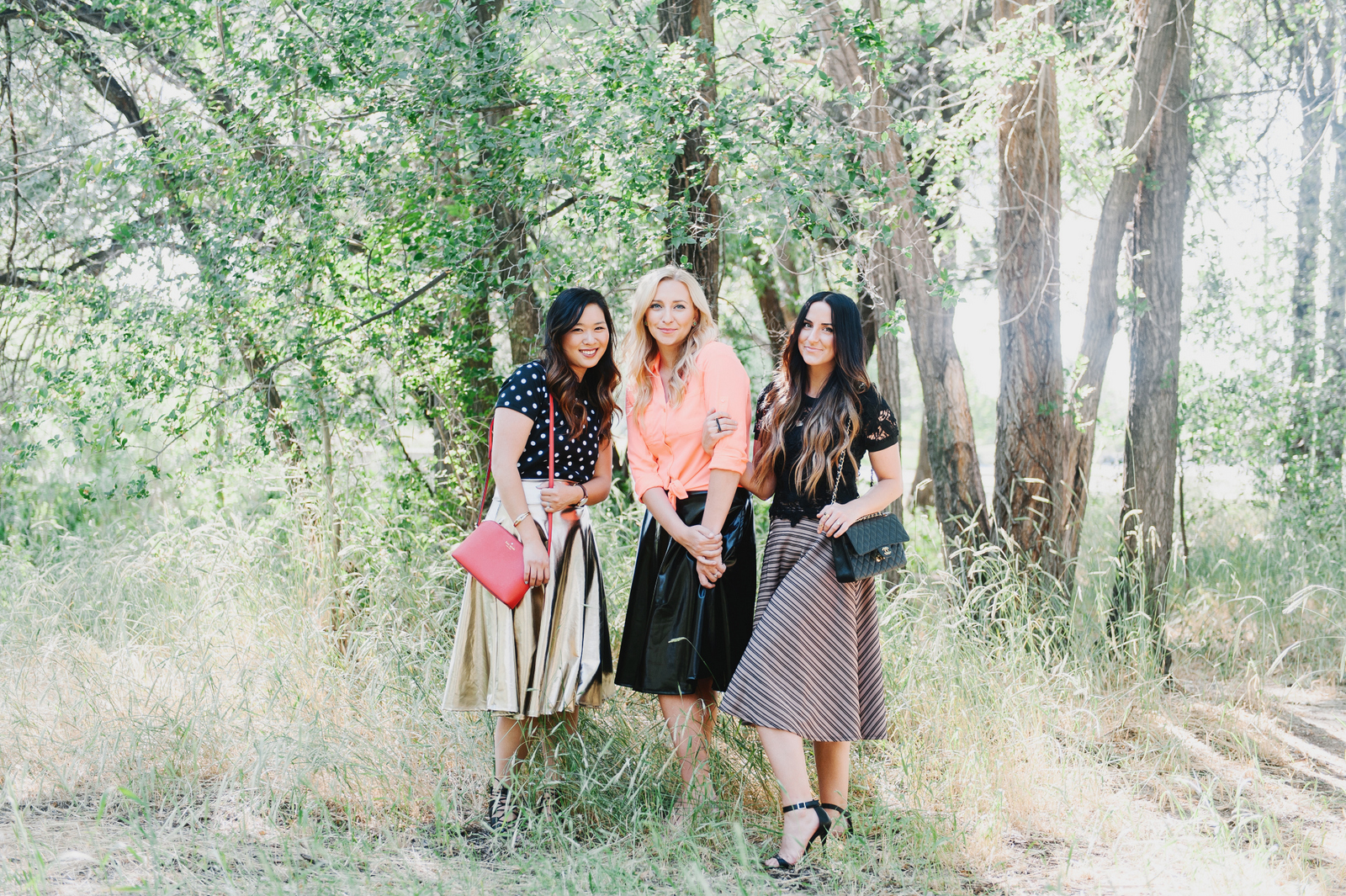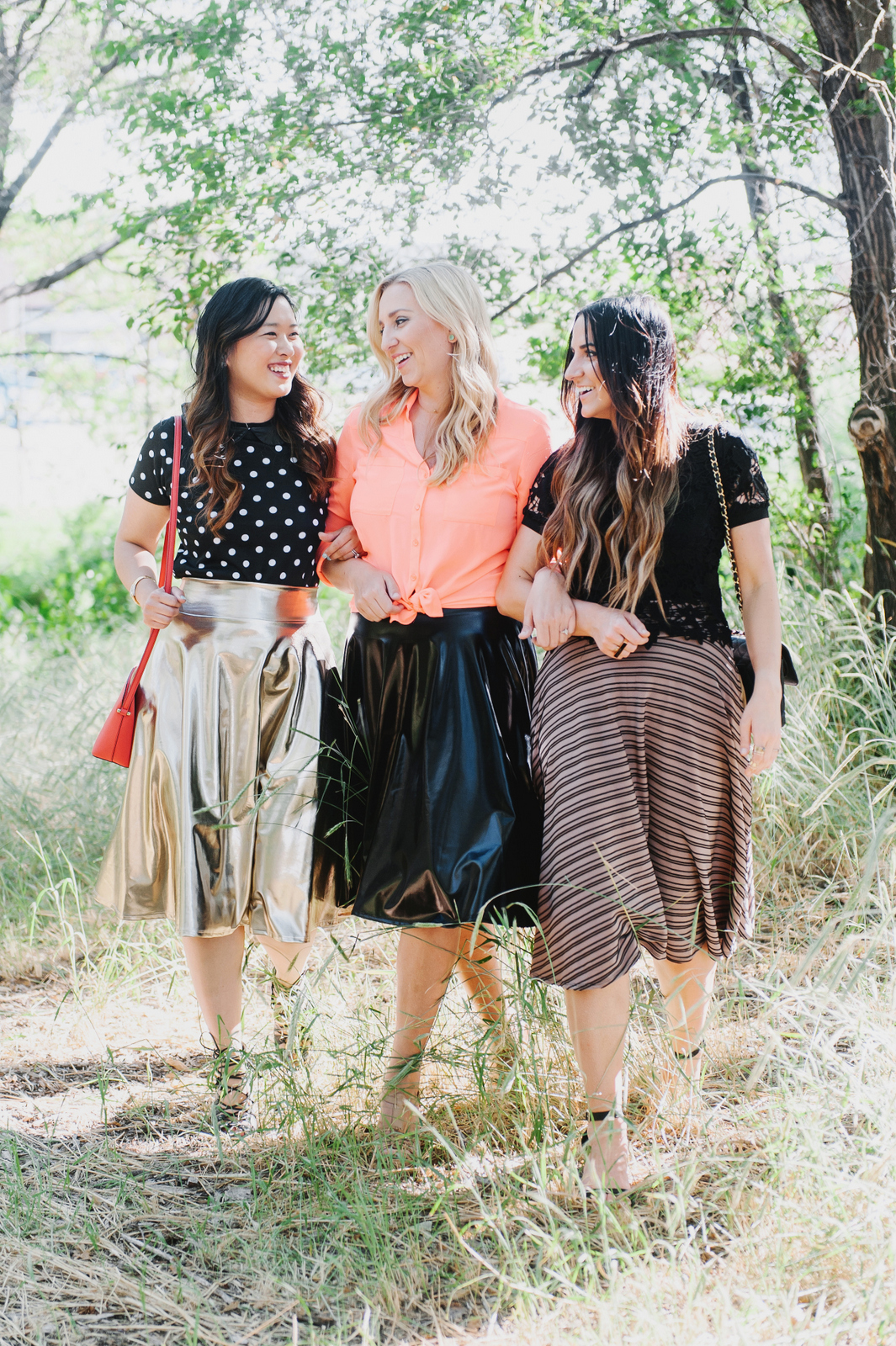 My friends over at Our Fashion MAP and I are back again to show you how we each styled an Agnes and Dora midi skirt! For this look I am wearing the Rose Gold Metallic Tabi, Melea is wearing the Faux Leather Weather Midi Skirt, and Alexi is styling the Love Your Curves and All Your Edges Tabi. These skirts are SOO fab. I just love the shape of them and that they have POCKETS, y'all! You know I am a fan of pockets in skirts and dresses like no other. I love how we all styled our looks with a little bit of black and some pops of color. One great thing about Agnes and Dora skirts is that you honestly could probably wear a few sizes depending on where you want it to sit. I am wearing a Medium here, which is my normal bottom size, but I definitely think I could also fit into a Small as well, so if you aren't finding your skirt in your size, keep in mind that you could probably order a size up or down and be just fine!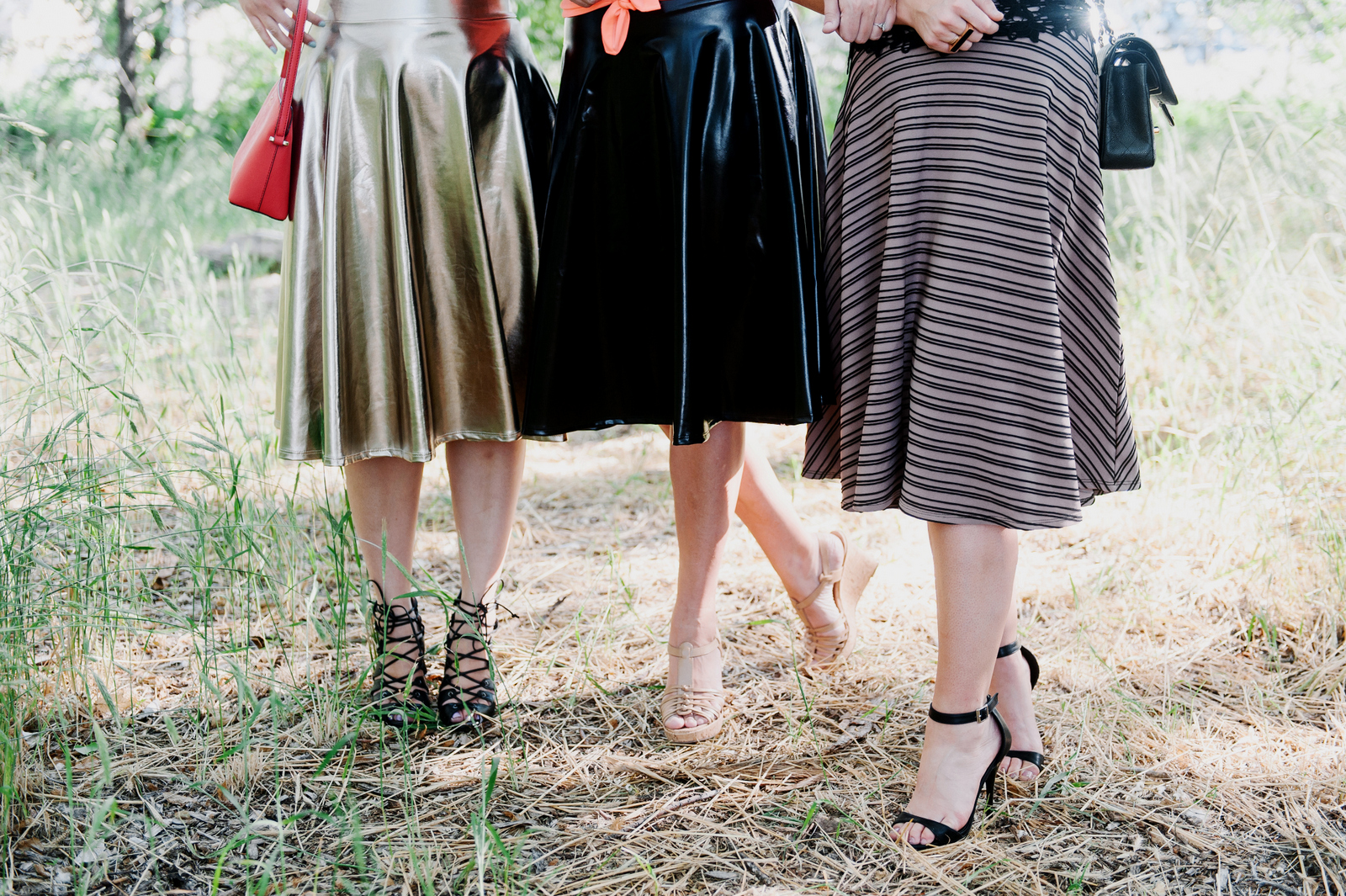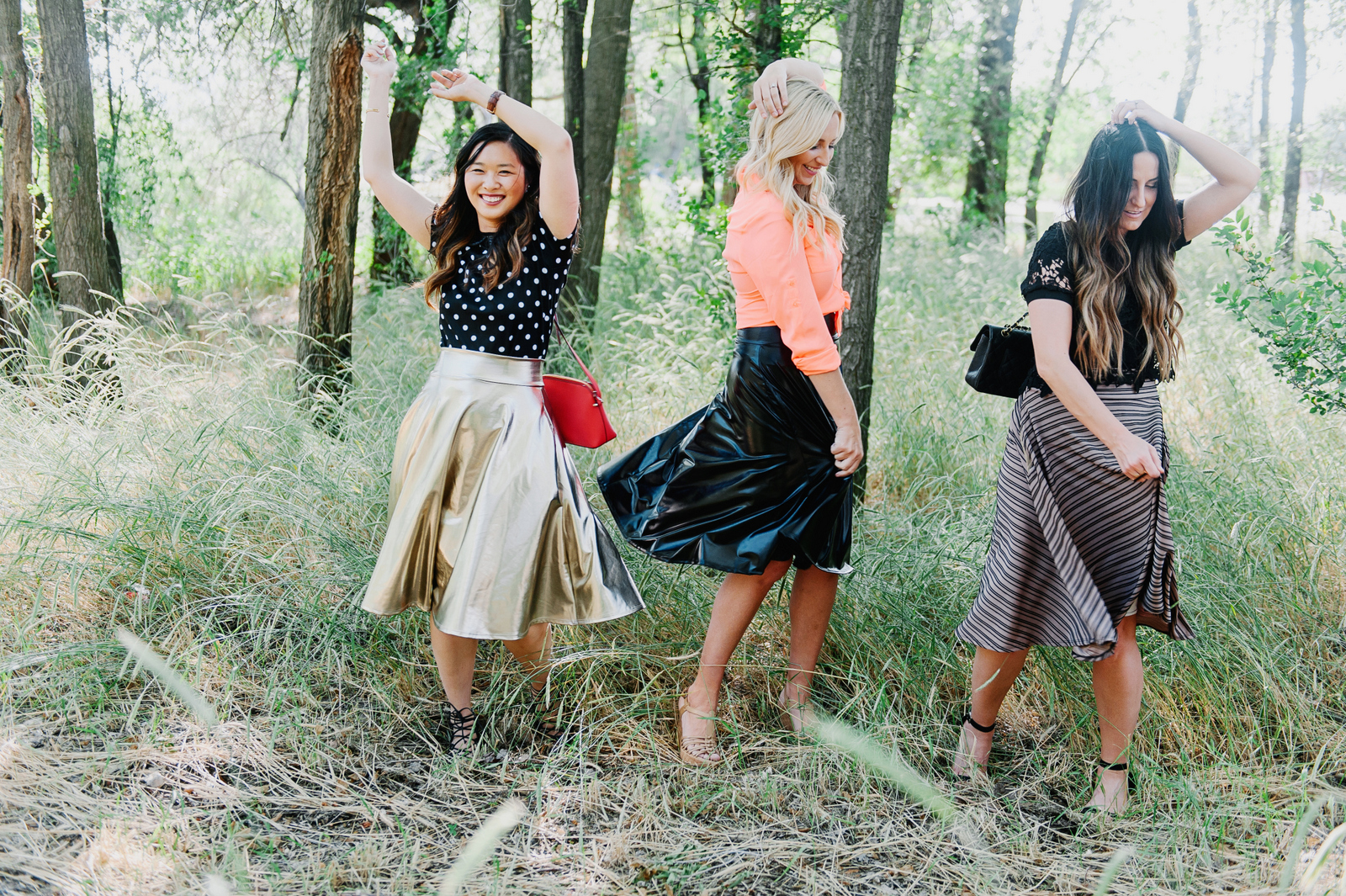 For my outfit, I paired my dress with one of Agnes and Dora's Never Land tees. I love the polka dots on this one with the faux leather collar. Makes it easy so I don't have to wear a necklace, although I could if I wanted to. I wore this with some black strappy heels that I found in the back of one of my closets. And I just love pairing red (or hot pink) with a black and white look, it's the best pop of color in my opinion!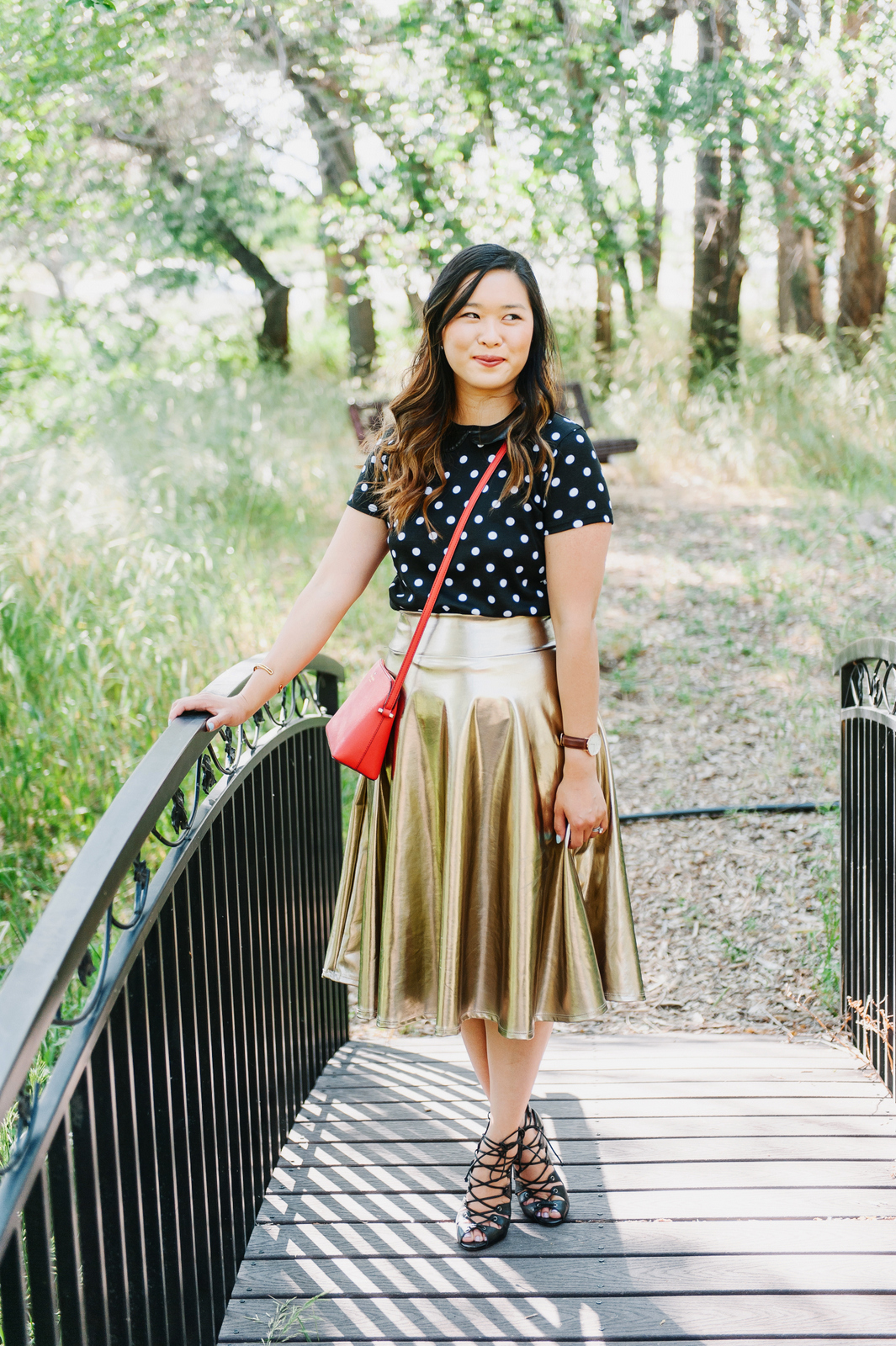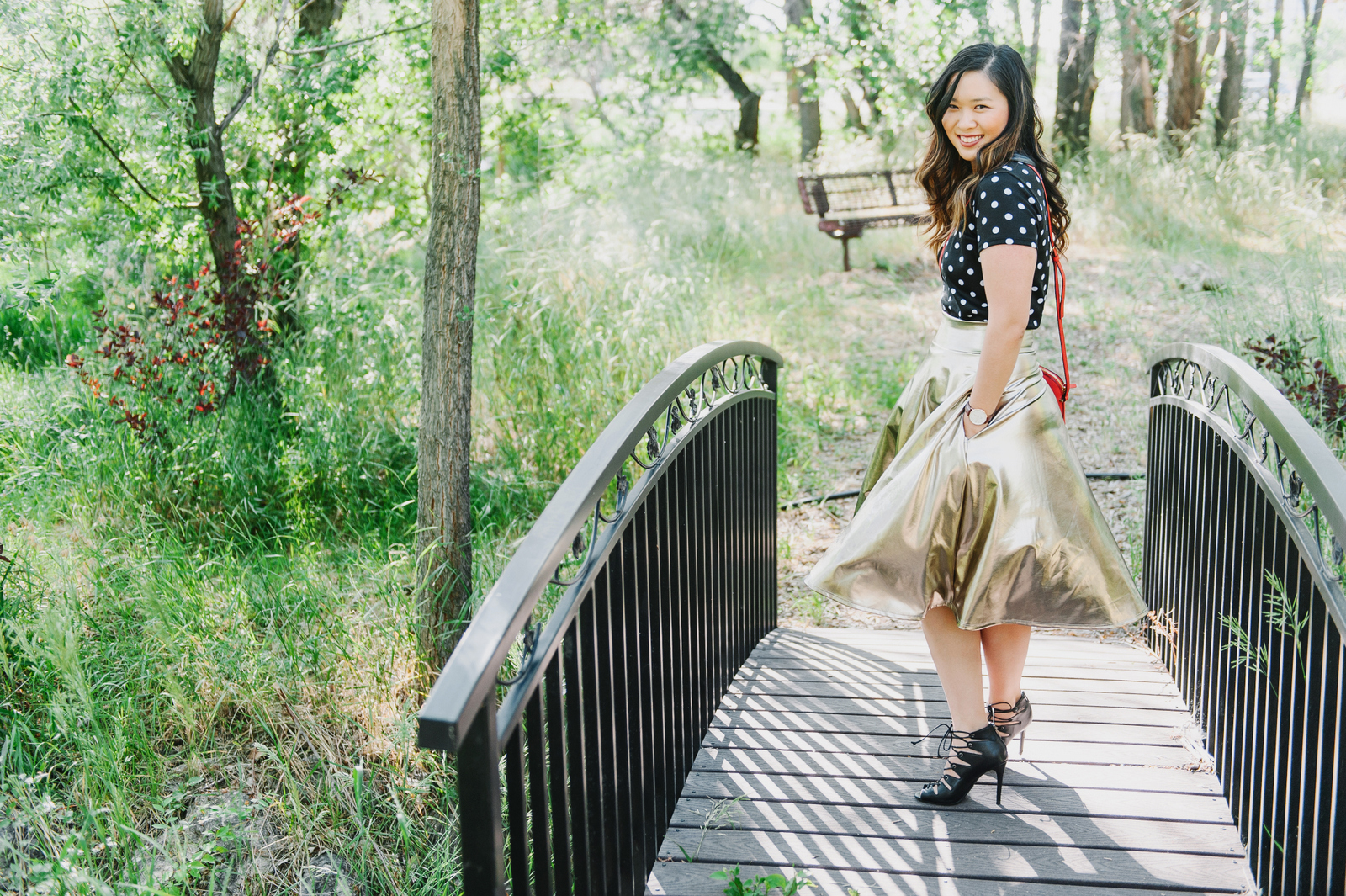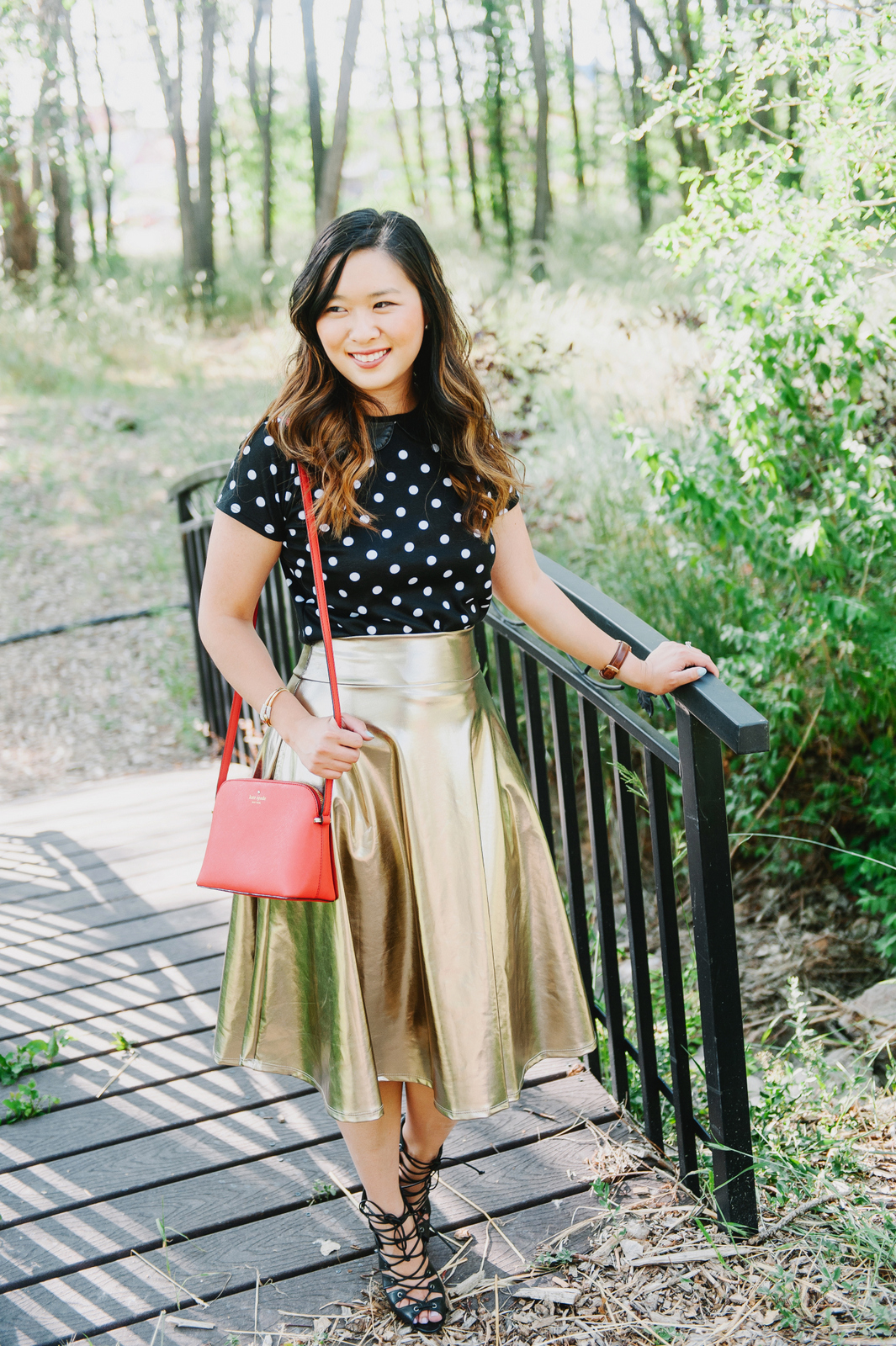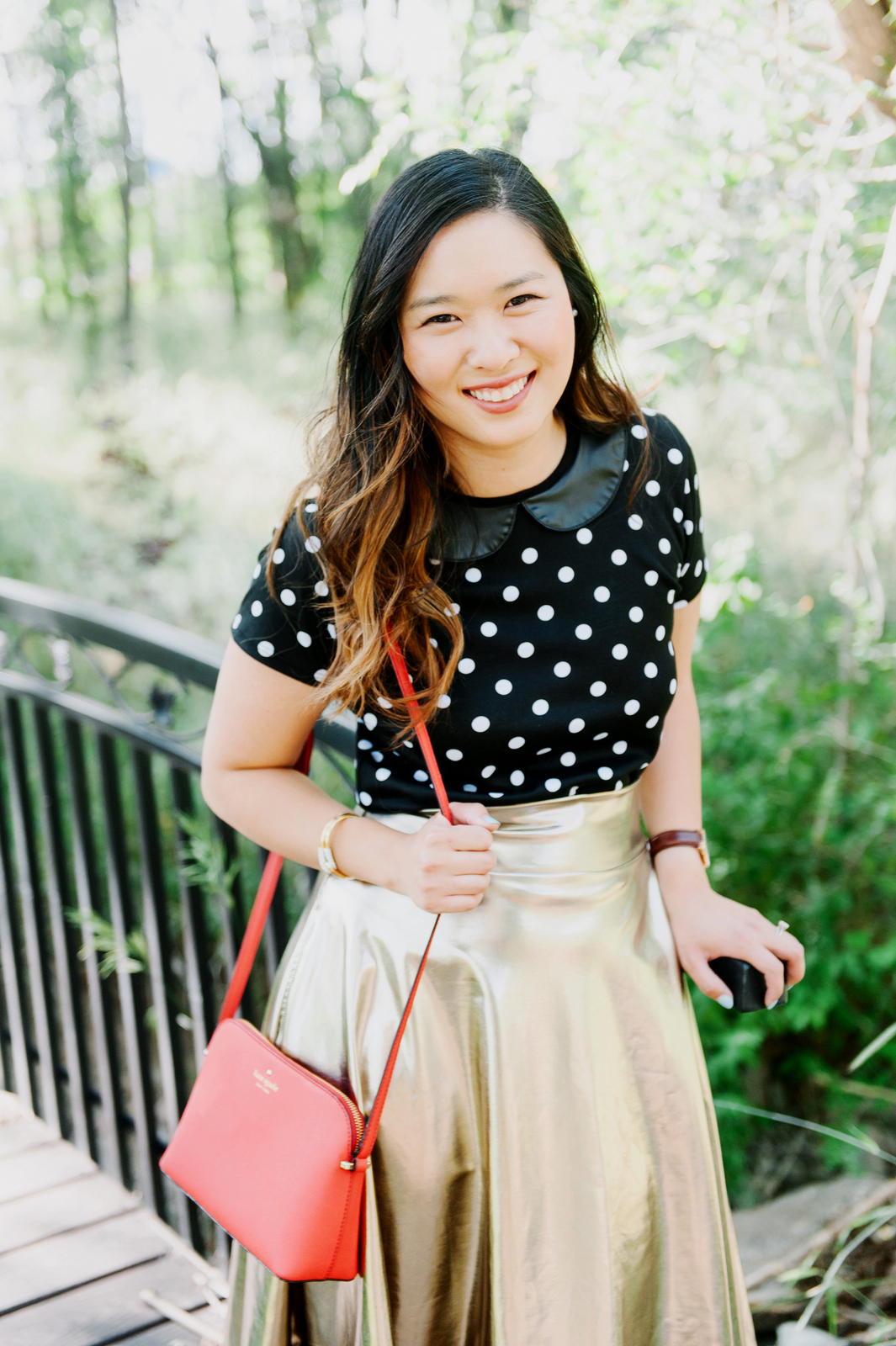 My outfit details:
Top c/o Agnes and Dora
Skirt c/o Agnes and Dora
Shoes: Schutz
Bag: Kate Spade
Photos by Lori Romney Photography
See the other look we styled here.