This shop has been compensated by Collective Bias, Inc. and its advertiser. All opinions are mine alone. #TwizzlersSummer #CollectiveBias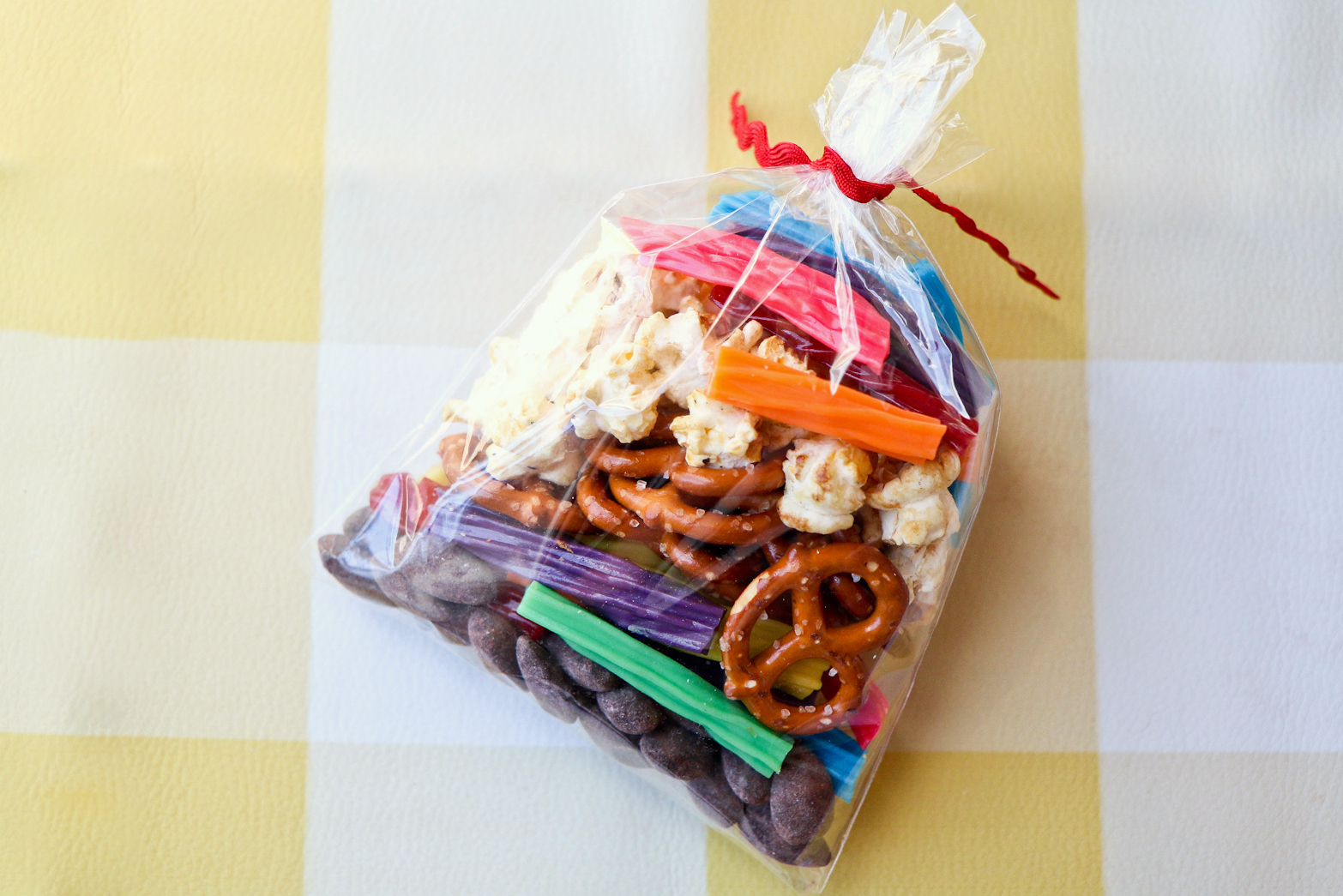 With Summer in full force, I have taken on the responsibility of making sure that our family goes out and enjoys all that Utah has to offer. Whether it's going on a picnic at a park, hiking a trail, visiting some salty waters, or driving to a national park, I am determined to do something outdoors and nature-y every other week or so. This past weekend we went on a little family hike on a trail in Little Cottonwood Canyon. Bringing bottles of water, first aid kit, diapers, wipes, and snacks were the main essentials I reached for when I knew we would be going on a hike.
For our little snack, I prepped a little trail mix that was inspired by Twizzlers. I basically mixed all of Austin's (our 3 year old, he's kind of the boss around here) favorite snacks into one. He seriously asks for snacks like it's his J-O-B, so I knew that the snack needed to satisfy him. For this little trail mix I made, it's got a mix of salty and sweet, it's bite size perfect for kid's or adults, and it's pretty colorful too!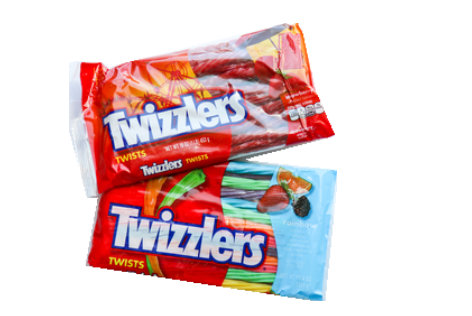 I used a mix of Strawberry Twizzlers Twists and Rainbow Twizzlers Twists. I've obviously grown up with the Strawberry kind, but it was my first time trying the Rainbow flavors. I must say that I do prefer the Rainbow flavors over the Strawberry now!!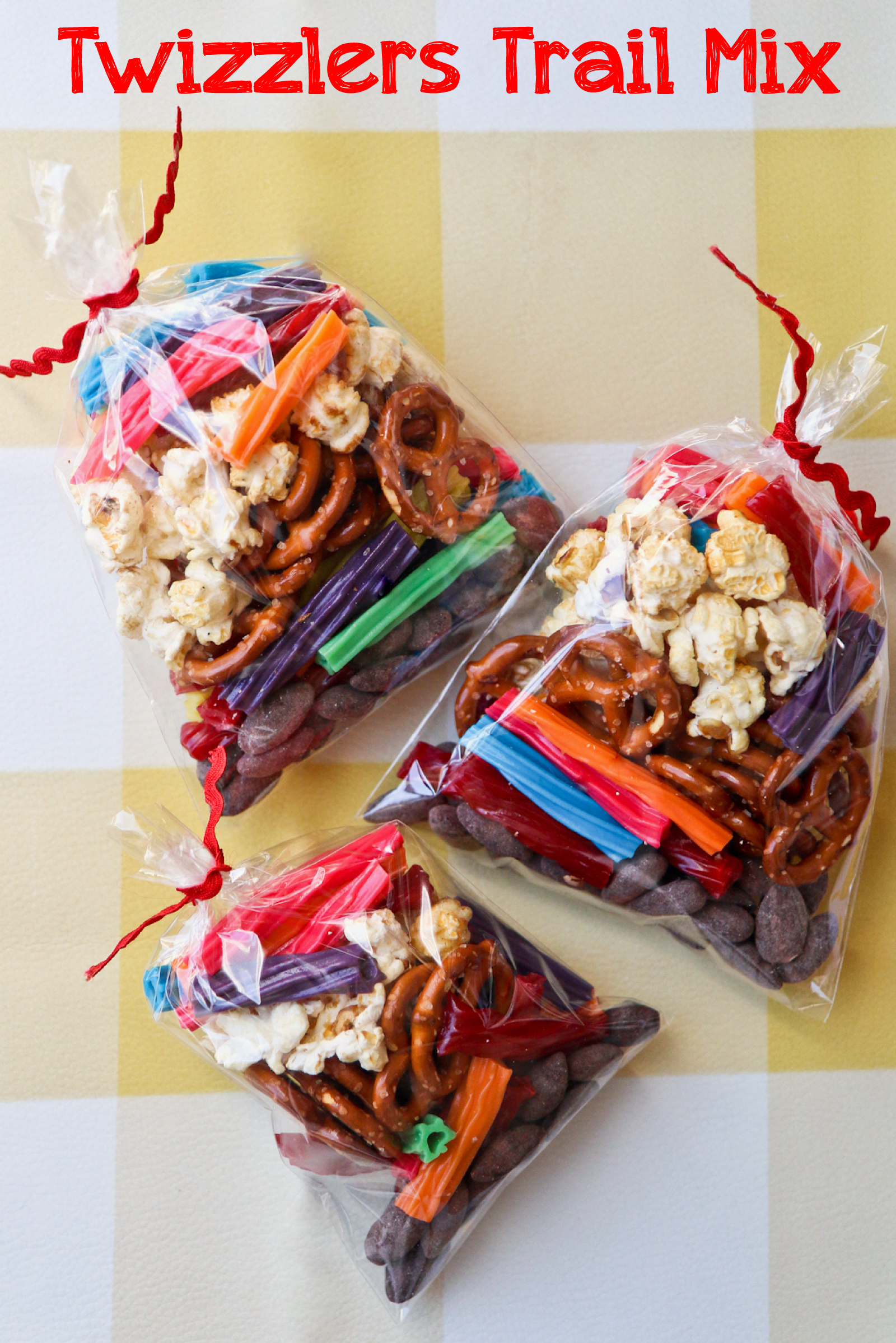 Twizzlers Trail Mix Recipe
Makes 4 servings.
Ingredients:
8 cups Kettle Corn
2 cups Pretzels
2 cups Dark Chocolate Almonds
10 Strawberry Twizzlers Twists
10 Rainbow Twizzlers Twists
Directions:
Cut the Twizzlers Twists into bite sized pieces.
Separate out the kettle corn, pretzels, dark chocolate almonds, Strawberry Twizzlers Twists and Rainbow Twizzlers Twists.
Layer items in cellophane plastic bag (or mix them up if you prefer).
Tie with ribbon when 3/4 full.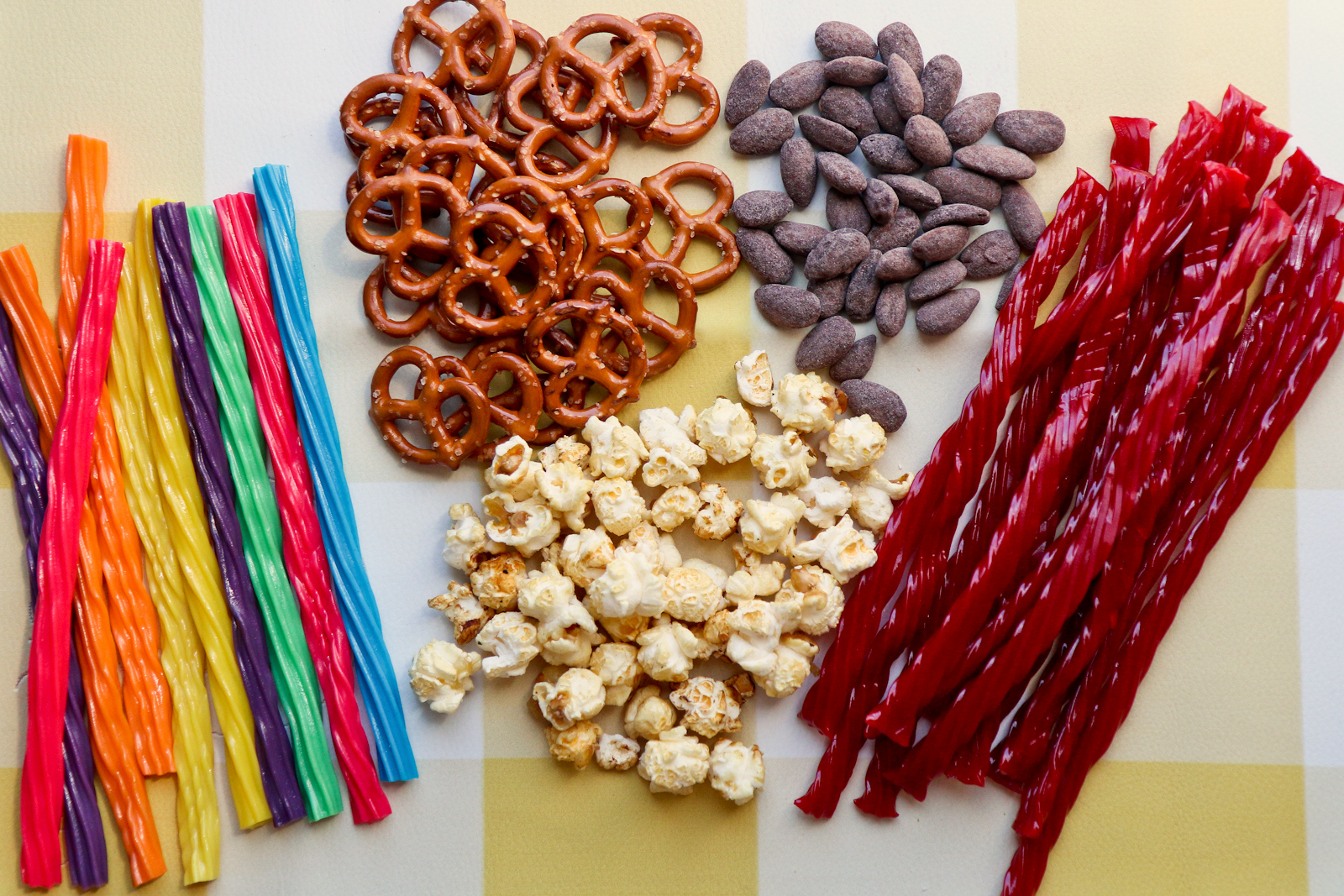 If you want to look for all the Twizzlers products, you can find the Twizzlers Summer Fun display at your local Walmart. It is located near the checkout aisles. To see more fun Summer ideas with Twizzlers, click here.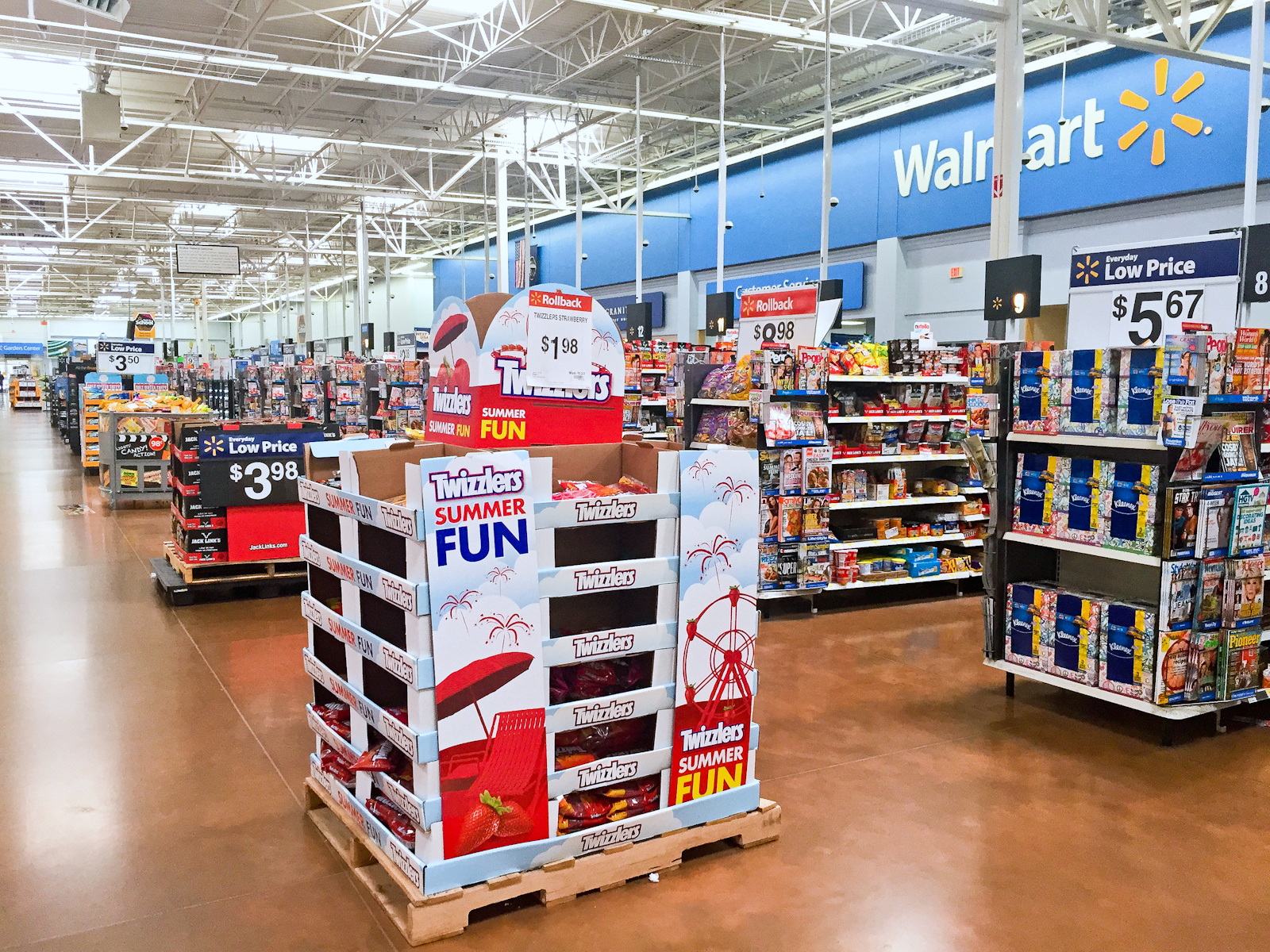 How would you incorporate Twizzlers Twists into your Summer travels? Got any ideas of other things to put in my trail mix?